Makeup using only three colors of eyeshadow || Maquillaje usando solo tres colores de sombras [ENG-ESP]
Happy start of the week to all the Makeup Power community!
¡Feliz inicio de semana a toda la comunidad de Makeup Power!
---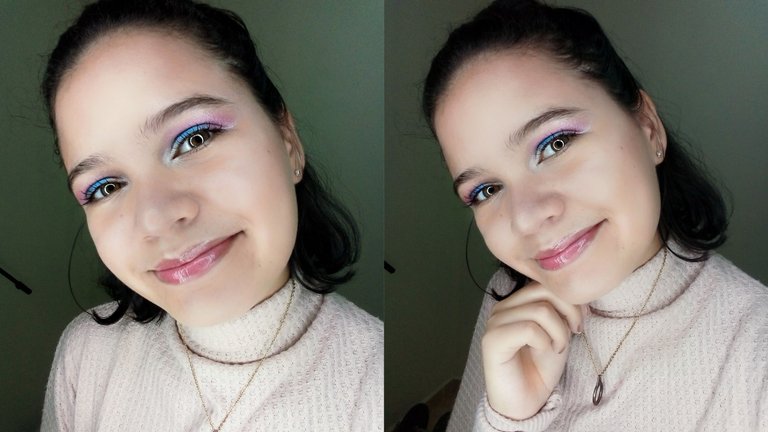 ---
Today I want to share with all of you a simple makeup, as I described in the title of the post today I will do an eye makeup with only three colors of shadows. Most of the time I try to do basic makeups that are not so difficult. Of course every day I try to improve and dare to make a little complicated makeups in my opinion and those acquired knowledge to be able to apply and improve them. Without further ado, I hope you enjoy the tutorial.
En el día de hoy quiero compartir con todos ustedes un maquillaje sencillo, tal como lo describí en el título del post hoy realizaré un maquillaje de ojos con solo tres colores de sombras. La mayoría de las veces trato de hacer maquillajes básicos y que no sean tan difíciles. Claro cada día trato de mejorar y atreverme a realizar maquillajes un poco complicados a mi parecer y esos conocimientos adquiridos poderlos aplicar y mejorar. Sin más preámbulos, espero y disfrutes del tutorial.
---
Cosmetics to be used
Cosméticos a utilizar:
- Proofreader
-Corrector
-Pink, dark blue, and silver shades
-Sombras rosada, azul oscuro, y plateado
-Rimer
-Rimer
-Powder
-Polvo
-brightness
-Brillo
Among others
Entre otros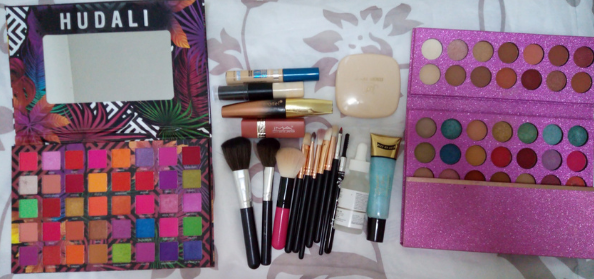 ---
How did I do it?
¿Cómo lo realicé?
To perform the makeup, the first thing we do is to prepare our face, in my case I used the serum and primer. Then, I proceeded to comb my eyebrows, to begin with the application of shadows. As you can see in the collage, the first step is to apply concealer all over the eyelid. Once applied, we blend it with a sponge.
Para llevar a cabo el maquillaje, lo primero que hacemos será preparar nuestro rostro, en mi caso hice uso del sérum y primer. Después, procedí a peinar mis cejas, para así comenzar con la aplicación de sombras. Como pueden visualizar en el collage, el primer paso consiste en aplicar corrector en todo nuestro párpado móvil. Una vez aplicado, lo difuminamos con una esponjita.
---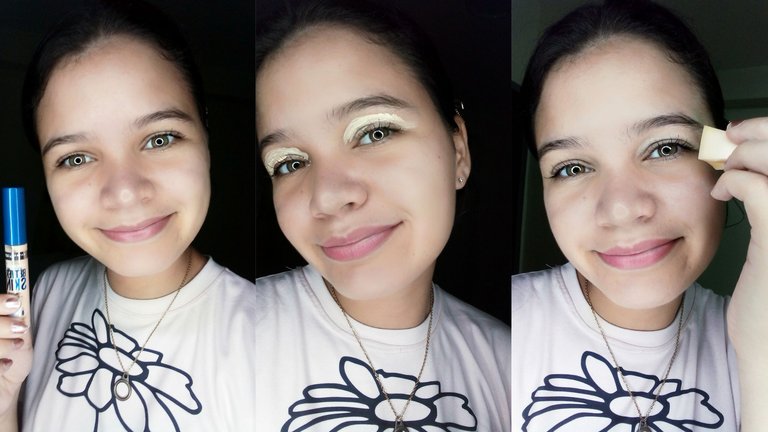 ---
After that, we take our palette, so, we will choose the pink color, where, in small touches we will apply it on the external part of the eye. Then, we blend the applied shadow until we get a good result. Then, with a flat brush we take a little bit of concealer and apply it on the mobile eyelid, from the arch of my eyebrow to the tear trough. In this way, the dark blue shadow we deposit it on a flat brush and apply it on the area where we placed the concealer. We take our blending brush and in soft movements we start to blend the pink shadow with the blue shadow, just a little bit.
Después de ello, tomamos nuestra paleta, por lo que, eligiremos el color rosado, en donde, en pequeño toquesitos lo aplicaremos en la parte externa del ojo. Seguidamente, difuminamos la sombra aplicada hasta obtener un buen resultado. Luego, con una brocha plana tomamos un poco de corrector y la aplicamos en el párpado móvil, desde el arco de la ceja hasta el lagrimal. De esta manera, la sombra azul oscuro la depositamos en una brocha plana y aplicamos en el área donde colocamos el corrector. Tomamos nuestra brocha para difuminar y en movimientos suaves comenzamos a juntar la sombra rosada con la azul, solo un poco.
---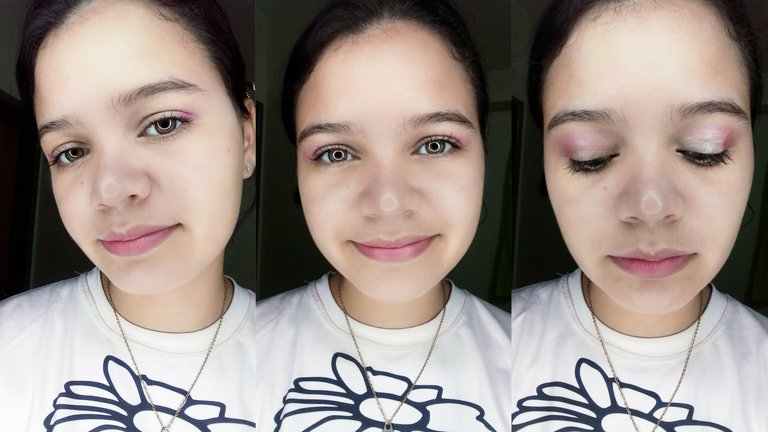 ---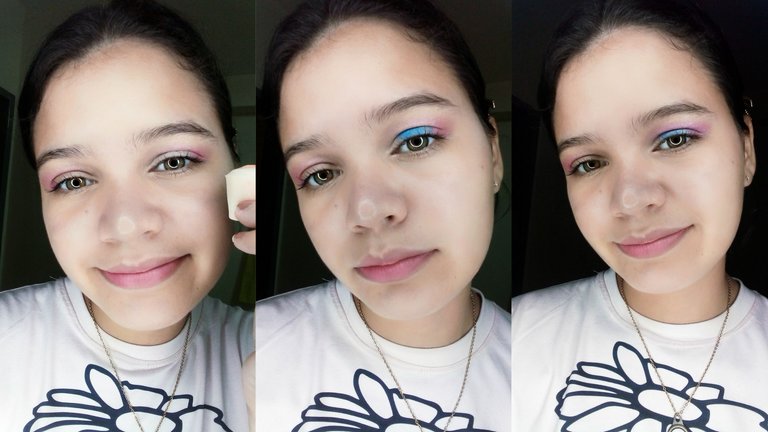 ---
Continuing, we will make use of the silver shadow and we will place it on our eyelid, then we will draw a thin line on the outer part of the eye and on the arch of the eyebrow or fixed eyelid. Also, we will use our mascara to complete the makeup on our eyes. Finally, we will close with the application of the concealer on our face, and then we will apply compact powder (I don't use foundation; very few times I use it) and gloss.
Dando continuidad, haremos uso de la sombra plateada y colocaremos la misma en nuestro lagrimal, después trazaremos una línea fina en la parte externa del ojo y en el arco de la ceja o párpado fijo. Asimismo, daremos utilidad de nuestra máscara de pestañas y así completaremos el maquillaje en nuestro ojos. Finalmente, cerraremos con la aplicación del corrector en nuestro rostro, cellaremos con polvo compacto (no soy de usar base; muy pocas las veces que le doy uso) y brillo.
---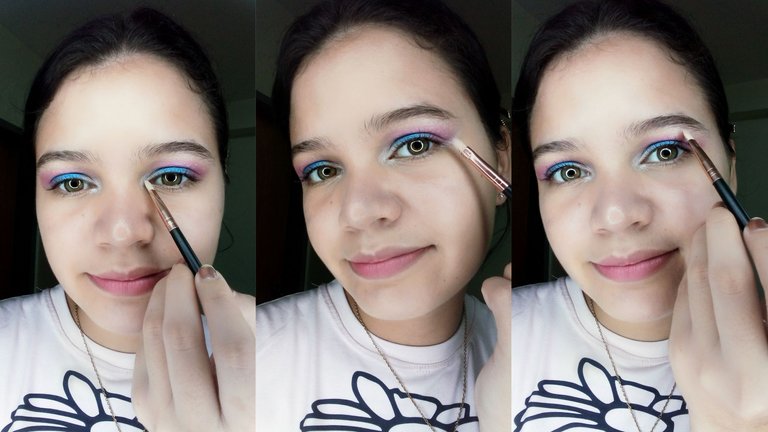 ---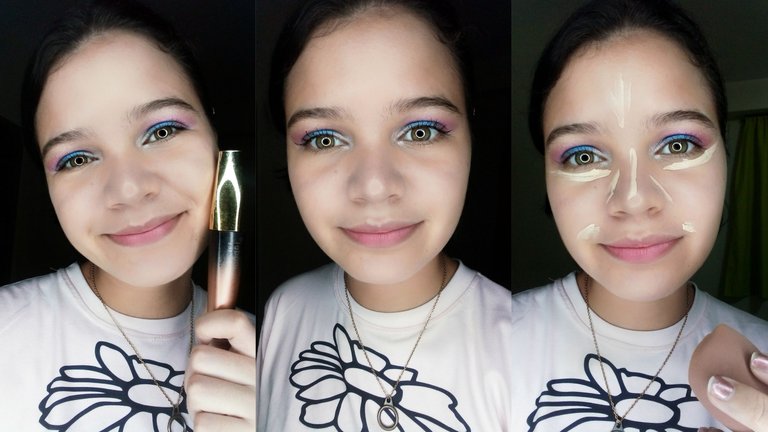 ---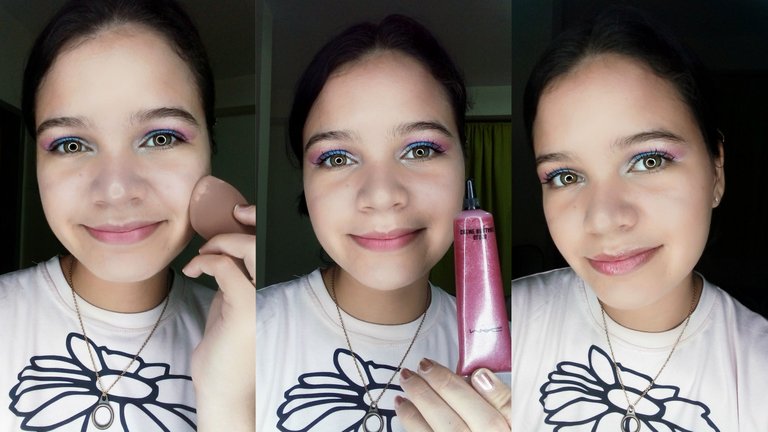 ---
Makeup completed! | ¡Completado el maquillaje!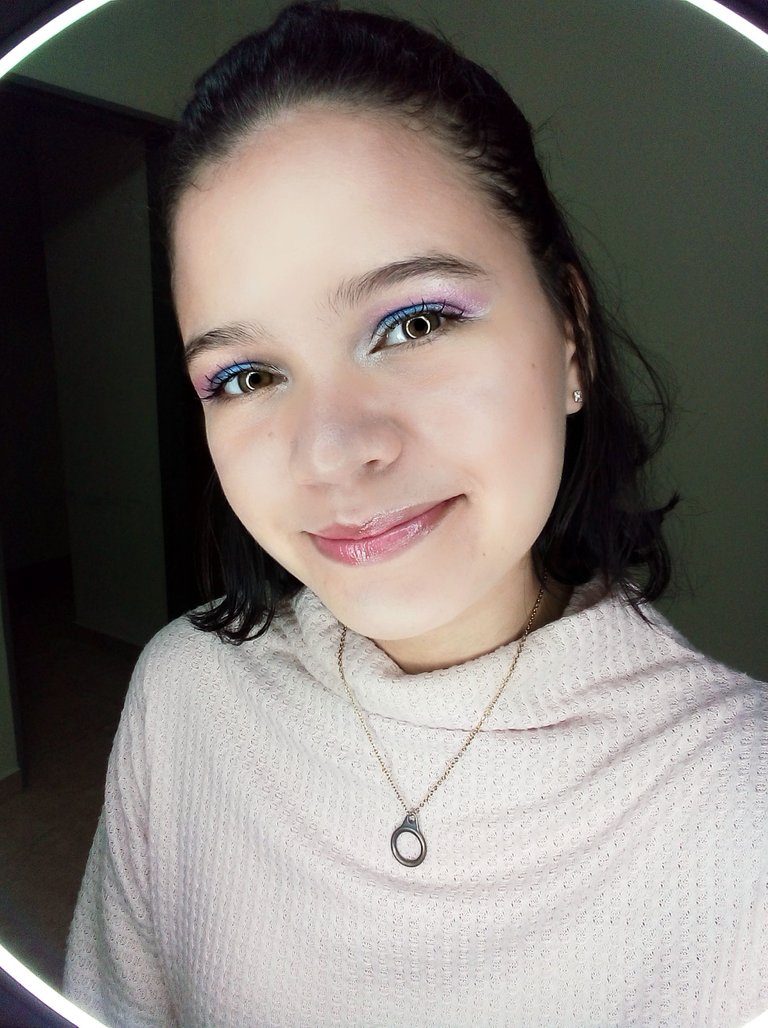 ---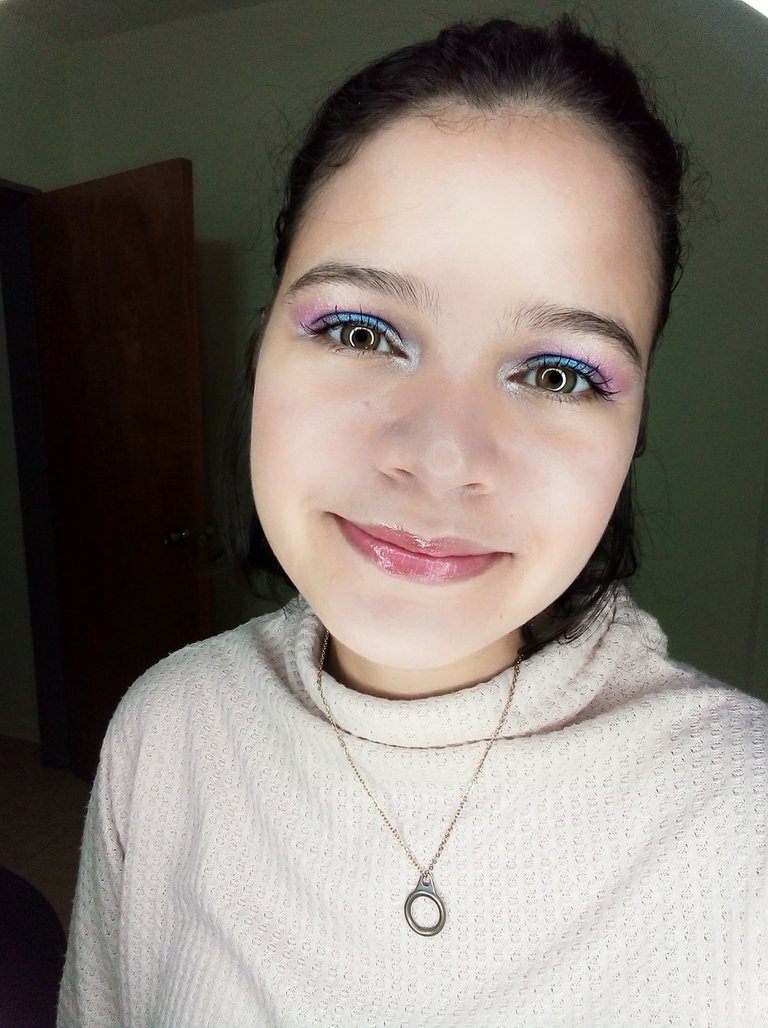 ---
---
Without further ado, thank you for making it this far, see you next time!/ Sin más que agregar, gracias por llegar hasta aquí, ¡nos vemos en una próxima oportunidad!
---
Fuentes importantes/ Important sources:
|First image edited in Canva/ Primera imagen editada en Canva |
|Traductor/Translator|
|The rest of the pictures were taken with my phone / El resto de las fotografías fueron tomadas con mi teléfono|
---
---