📅 FRIDAY SELECTION: TAGS BOOSTER - JANUARY, 26

FRIDAY Posts Selection: Top 20 "TOKENS TAGS"
---
---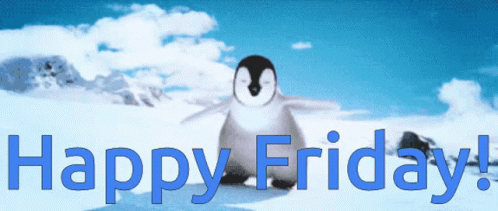 Every day of the week, I select 20 posts that seem interesting to me and that I suggest you read.
📌- I use 20 different tags that will serve as criteria for my selections in addition to my personal appreciation.
📌- Some posts can be chosen several times a week if they are very interesting.
📌- I reblog these posts on one of my 7 blogs, each corresponding to a day of the week, where I read and selected the post.
📌- For some posts I leave messages and sometimes tips.
📌- For all my selections I will gradually try to encourage them while advising you to read them and appreciate them at their fair value.
---
---
🙏 Both personally and on behalf of the selected authors, I thank you for your encouragement.
---
---
---
---
---
Tags used to post my selections: hive-101255, friday, tribes, proofofbrain, creativecoin, cent, lassecash, neoxian, pimp, archon, photography, vyb, ctp, lolz, fun, meme, alive, aliveandthriving, waiv, oneup, pgm, sport, spt
---
---
---
WEEKLY SELECTION & BOOST
📅Daily-tags 📅Monday 📅Tuesday 📅Wednesday 📅Thursday 📅Friday 📅Saturday 📅Sunday
---
---