RE: HBD in Savings VS Hive Power + My Power UP (ENG/ITA)
You are viewing a single comment's thread:
Thanks for the explanation and the calculations.
I have an APR of 9.9 now, which is cool.
I also wonder what the dollar value in your voting power is.
Is that the value of your 100% upvote in USD?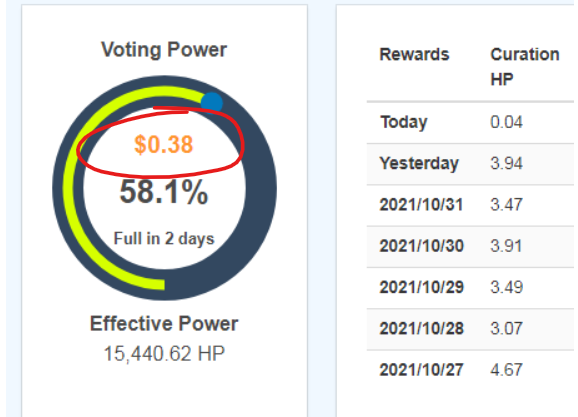 ---
---