EV Car hunting!
Regardless of all my effort, the new company aren't willing to take over my new company car. I was really hoping that they would, because the company car I have at the moment is by far the best car I ever had.
Since graduating I always had a company car, so never had to buy one myself. Stared with a Volkswagen Gold Convertible, followed by a Huyndai Sante Fe. Next up was a Ford Mondeo station, moving on to a Peugeot 508 station. And yes another station wagen but this time the Mercedes CLA shooting break and last but certainly not least the Polestar 2.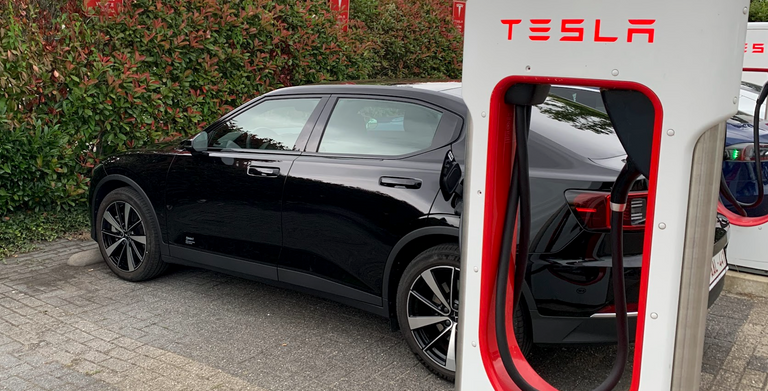 With 408 HP, it is a real beast. And too bad the new company doesn't allow Volvo or Polestar cars. They did agree however to pay the fine for handing in the car early. Really love that car. And however people say that an EV car isn't suited to go on a holiday we had no charging stress when going to the southern of France, which is around 1100 km.
So it is without a doubt that I do want a new EV car.
So I did request the list of EV cars I could order. And to be honest there are some beauties on that list but also some cars the kids refuse the step into :) like the Skoda Enyaq and the Mazda MX-30.
After browsing through the list, the kids did put the Tesla model 3 on number one. To be honest I don't have anything against Tesla but that isn't a beautiful car, but with a theoretical range of 491 it isn' bad either.
My personal top 3 in random order was the BMW I4, the Audi Q4 E tron Sportsback and the BMW iX3.
Yesterday the wife and le took some time and went to a beemer and Audi dealer. It appears that the delivery time of these cars is going through the roof. The I4 has an estimated delivery time of euhm 2 years, the Q4 around 15 monts and the iX3 only .... half a year.
I am very interested how the new company will react to this.
Cheers,
Peter
---
---