Lost in Translation: A period is just a punctuation mark and not the end of a discussion! Isn't?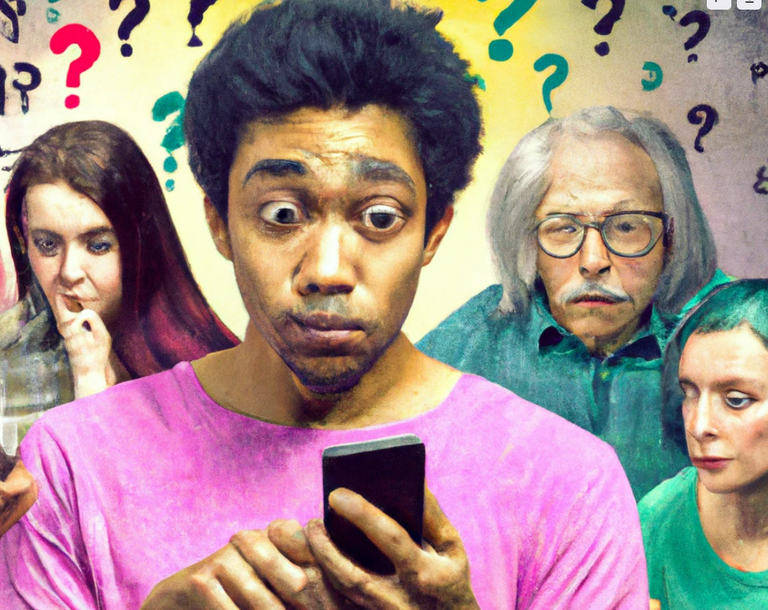 The use of punctuation in written communication has long been a crucial tool for conveying meaning, tone, and intention. However, in the age of text messaging and social media, the rules of punctuation have become increasingly relaxed and even ignored by many, particularly younger generations. This can often lead to miscommunications and misunderstandings, as seen in the case of a simple "." causing a huge fight with a teenager.
To use the term of the youth: WTF!
Due to the fact that his school exams do start this week, the Sunday discussion, fight, ... was more or less ignored. We didn't want to start it all over again and let him focus on his exams.
But yesterday when my wife was driving him to the physiotherapist (ACL injury) things got a little bit clearer.
The text discussion was about going out to eat at Sunday evening. We did ask if his girlfriend could join us, but wasn't possible. So we were under the impression that she also wouldn't have time for our son during that time. So he did ask if he had to go with us to the restaurant. (Apparently his girlfriend was away until 6.30 pm and we would leave to the restaurant around 6.) My asked why. After a lot of messages, she ended the discussion with informing him that he had to join us. All in calm and not provocative messages.
But we, older people, who did learn how to use punctuation in sentences and also in text messages did end the last sentence with, shocking horror a ".". We now know, that this "." did push him over the edge. He did interpreted this as the final verdict and end of the discussion with no room to maneuver anymore.
It is important to remember that a period is just a punctuation mark, and not the end of a discussion. While older generations may have learned to use punctuation in a certain way, the younger generations often communicate in a completely different way, using a mix of different languages and slang terms. This can make it difficult to understand the true meaning and intention behind their messages.
In the case of the argument with the teenager, the use of a period in a text message was misinterpreted as a final verdict, leading to a heated argument. This highlights the importance of understanding the nuances of communication in the digital age and being mindful of how punctuation and language can be perceived by different generations.
We are aware that teens are using also a complete different language when texting with their peers. Sometimes it doesn't even look like our Language (Dutch). We do know that their language it filled with words from other languages, mostly English, but also Italian, even Moroccan Arabic and Turkish. Some words like fittie (fight) even does come from a combination of English and Surinamese Creole.
We also do understand that punctuation is getting shifted to the background. We didn't know that using punctuation in texting with a teenager could lead to misunderstandings.
I can understand that a "!" is something different than a ".", or that if we do write in capitals that this could be interpreted as shouting. But a period? Come on! Are we getting this old?
While it's important for older generations to be open-minded and willing to learn about new forms of communication in order to avoid misunderstandings and build stronger relationships with young people. I guess it is also important that the youth does at least understand the basic fundamentals of their own native language and preferably also punctuation!
Cheers,
Peter
---
---