Luck is all you need: pulled 2 golden foil legendaries today!
Apparently I did sold an old card for $18, the payout was in DEC. So I had to decided what to do with the DEC. In stead of pulling them out of the game and converting them into Hive, I decided to buy 5 Chaos Packs. Besides that I did purchase enough potion to give the opening of all of them a boost. Combined with the pack I did receive in the daily focus I had 6 packs to open. 30 cards in total.
To be honest I had no expectations. I would have been happy with a summoner, maybe 2. But too bad for that no summoner was found. But it was even better and resulted in a very positive ROI.
I did open all packs together.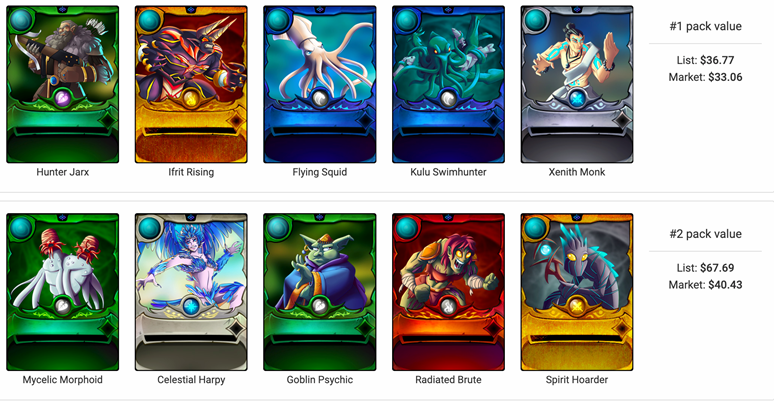 As you can see I already did hit a small splinterlands jackpot after opening the first 10 cards, with 2 golden legendary cards.
Always nice to know that after the opening of only 33% that you are in the profit.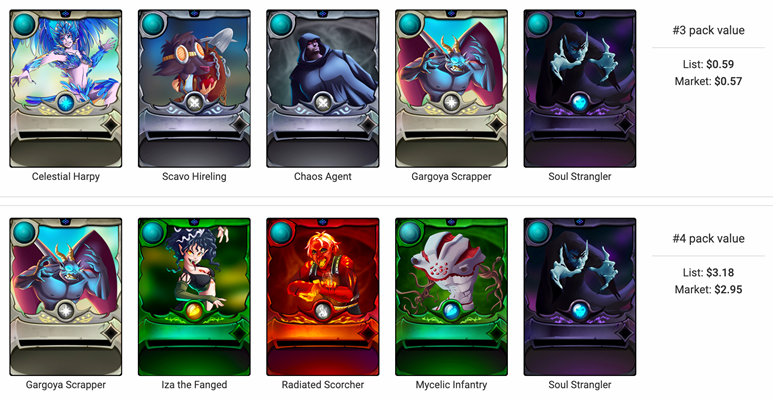 In the next 10 another Legendary did reveal itself with another Iza the Fanged.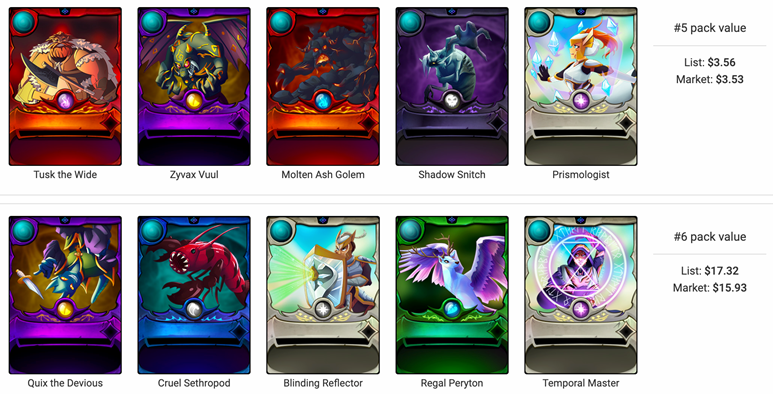 And in the last 10 again 2 legendaries. Both dragons, but still money is money.
So 5 legendaries in total, 2 did have that beautiful golden foil.
Add to this 5 epics and you do understand that this was one of the better openings. I doubt it that I can beat this in the future.
So luck is all you need!
Cheers,
Peter
---
---