The hornet mimic hoverfly!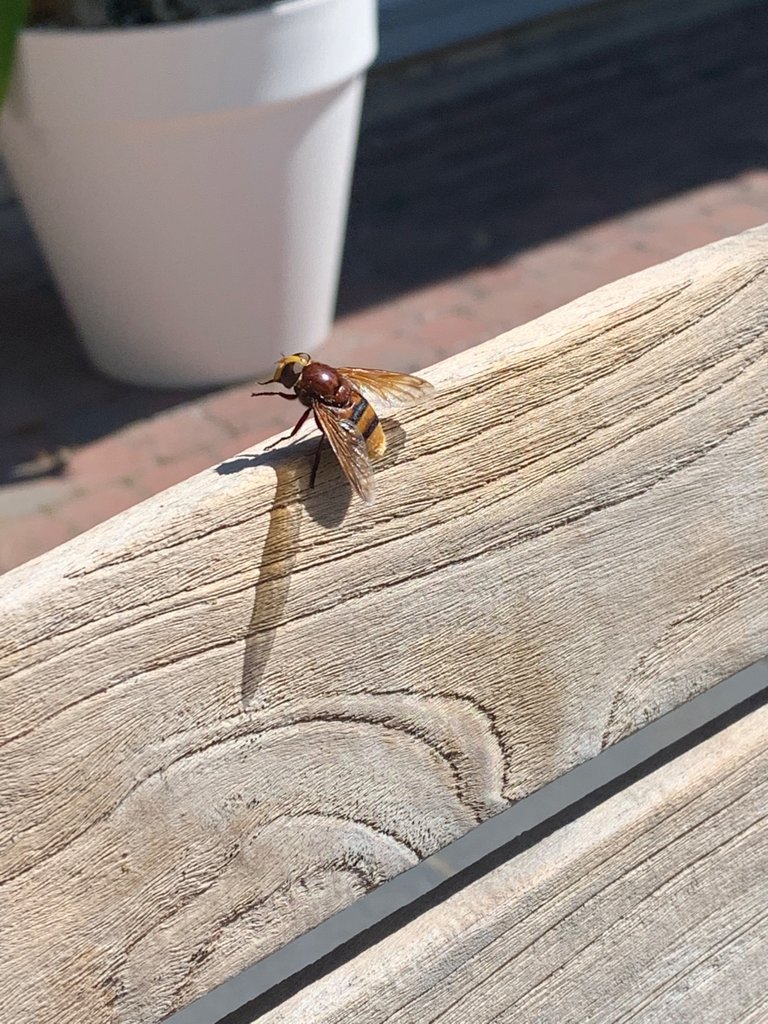 When having breakfast this morning, lots of wasp did want a piece of the pie!
They seems to be a lot more than in previous years. Suddenly a giant was by us on one of the chairs. Not that giant of course but compared to the wasps it was certainly huge.
Also with his disguise as a wasp, we got very curious what this was. If this really was a wasp it would have been the biggest I ever did see.
After searching the internet it appears to be a friendly giant, the hornet mimic hoverfly!
Have to admit that mother nature did create some great creatures!
Chees,
Peter
---
---