Rocket League: Competitive Mode || Let's Play #2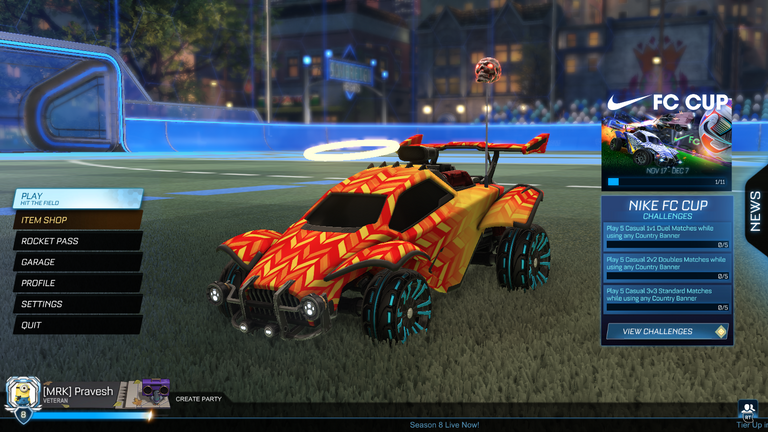 ---

Hello, gamers!
I love to play Rocket League, I have just clocked 500+ hours playing it on Steam and can't get enough of it. Any Rocket League lovers here?? I would love to play with you. I am pravesh0#4893 on discord. Feel free to message me there.
I posted the last Let's Play #1 in my @pravesh0 account. That was a mistake, I wanted to do it here in @fun.pravesh0. 3speaks had me confused...lol. Anyways, let's focus about today's games.
In this video, I played two different games in competitive modes. Both were 2v2 games.
Why 2v2 only?
Well, I play all matches 1v1, 2v2 or 3v3 but rarely the 4v4 chaos modes. Good that we don't have 4v4 in competitive mode. But my favourite one is 2v2. It feels like a perfect mode for the size of the arena, not too open/empty and not too crowded at the same time, just the way I like that. You can play strategically with 2v2 easily. 1v1 is not my cup of tea. Mostly because I suck at that...lol
---
Anyways, here are a couple of games that I played today. I got lucky on those and won both of them.
This game was the easier one. We won 4-1, I was playing with a random guy. The first goal came early from our side but they equalised right back to 1-1. After a min or so I got lucky and scored another goal taking our scoreline to 2-1 and after that the entire match we dominated the opponent team. In the last minute, we scored two more goals finishing 4-1.
I got the MVP for this game with 2 goals and 1 save. But my division didn't improve from that win. I was at Platinum III Div I, so a brand new Plat III.
Next was an interesting game, it went into extra time. My teammate was kind of a jerk in this game. Seemed like they shouted at me all the game...lol
I liked the result but my teammate was constantly bumping into me, taking away my balls and all. They seem to be more of a solo player. Anyways, we won and he got the MVP in this game.
I scored 2 goals and 2 saves. This time I moved up to Plat III Div II.

Thanks for reading...
Until next time...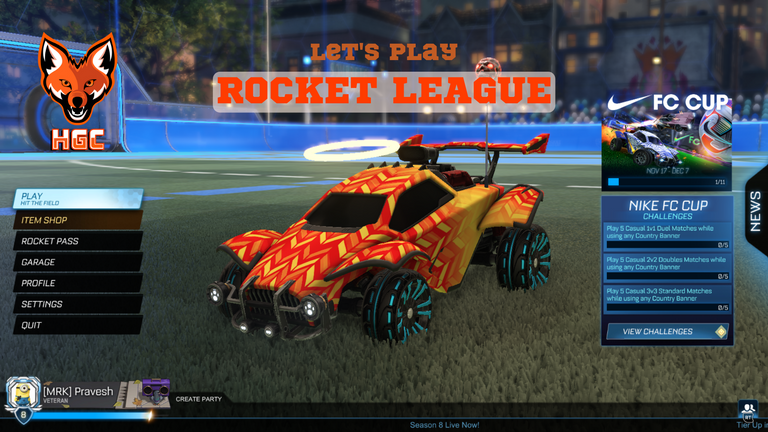 Note:
All the content is mine unless otherwise stated.
Banner image created in Canva using screenshots from the game and free graphics from the HiveGaming discord server.
Hive gaming text divider from Raizel posted in Hivegaming Discord Server.
Other text dividers are from @cryptosharan.

I am part of these awesome communities/servers on Hive. Feel free to join.


Click on the banner to join


Click on the banner to join

---
▶️ 3Speak
---
---