P-O-O-R ||| P-assing O-ver, O-pportunities, R-epeatedly. Plus A Conversation I Had With A Friend About Hive
A friend of mine reached out to me over a week ago after a long period. I was very happy to hear from her after such a long time that I haven't been able to reach her on her lines or social media.
During our conversation, she told me that unfortunately, she lost her seven years old job and is in serious debt, the reason why she has been under the radar all this while. I felt sorry for her.
She asked if I'm still active on the hive to which I said yes, I'm not only active here but Hive has been helping sort out part of my bills. Not only that, I'm gradually building up my stake for the longer future. I went as far as showing my stake and reputation to her.
She was impressed and regretted giving up when I registered her over a year ago and took a week of my time to put her through.
I told her that the best time to be on hive was a year plus ago and another best time is now. I won't mind walking her through the hive journey again.

gift Image From @doze
She sounded very serious and was ready to learn. So that she will know she has something going on for her for now till something better comes along.
I began by sending her some tutorials about hives and giving her some tasks to complete after each tutorial but my friend who is without any job has been so busy until now without showing me any effort toward learning anything. I have a lot of them like her, acting like they are ready to learn and change their situations but at the end of the day they give up even before getting started.
This makes me wonder why it is so hard for people to see the potential of Hive. What my teacher said to us many years ago about why a lot of people are so poor kept ringing in my ear. Hence the title of this post.
He said that the true meaning of poor is, Passing Over, Opportunities Repeatedly.
That no one is born without some given opportunities but how do we take those, determine if we will end up being poor or not.
With the current traditional economy and its challenges, and most especially those of us living in Nigeria and how the inflation is affecting us. I see any one not embracing cryptocurrency, and web3 social media such as hive sleeping on bicycles lol.
I'm glad I jumped on the great opportunity hive is offering over a year ago.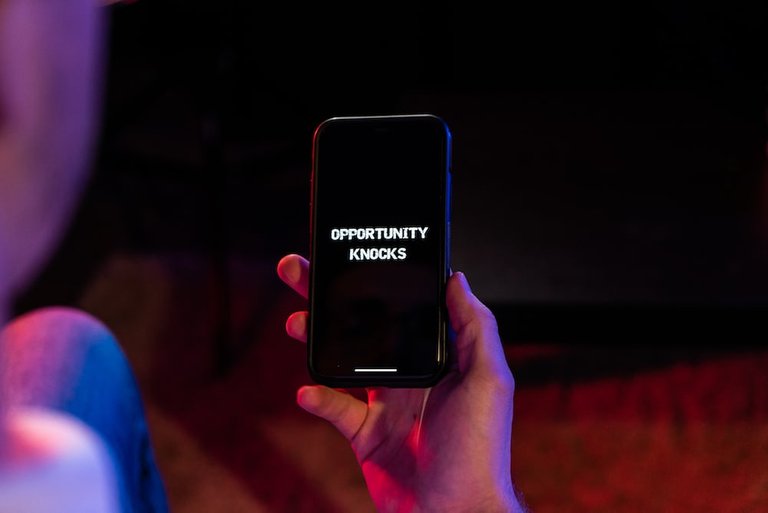 image source
So many times we lose out on great life opportunities just because they are not painted in a color we like. So we complain, find excuses and let such an opportunity pass by us.
Sometimes, when it looks discouraging, that is when we need to push harder and get things done. If it is too easy there is a great chance that it will not last.
I really hope that my friend and so many other people like her can open their eyes for once and see a great future that hive is offering. But you know what they say about the 🐎 horse and the stream right? I can only try. At the end of the day every individual will still have to decide what they want to do with their time.
As far as I'm concerned. I will continue to build my stake and who knows when the price of hive goes to 10$ they will start to flock in. Until then I hive on and do my best to educate anyone willing to learn.
Posted Using LeoFinance Beta
---
---