When Your Crush Has A Crush ||| Creative Nonfiction Prompt
It happened during my industrial training in 2012. There was this guy, a corp member doing his NYSC at my place of work. Average in height, intelligent and very hard working, a cool guy who knows how to treat those around him with respect. Unusually handsome, with always a fresh smile on his face like a new moon crecent.
---
Usually, they do the crushing. I hardly crush on any guy as the amount of attention I do get from the opposite sex used to be overwhelming.
---
But from the very first day I was posted to this guy unit, he stood out and it was so hard for me to resist glaring at him at every chance I got. Something about the way he carries himself kept drawing me to him.
---
I have a friend and a colleague Mary, in the same unit. She was posted there about two weeks before I joined them. We became very close the moment we both realized that we do not only speak the same language but we came from the same polytechnic just that we never had the chance to know ourselves while in school.
---
Both my crush, Mary and I became very close. We usually carried out work assignments together for some times and we made such a great team. One day he approached me and said there is something he would like to tell me when I'm free later in the day.
---
Throughout that day, I was in my cubicle, daydreaming about what he might have in mind. My mind went far away thinking about him imagining the two of us having something very special together. Going on a date ☺ by the beach and sharing with him a beautiful future.
---
After a while in my fantasy land, I snapped out of my head and waited patiently till we met after closing hours.
That very day, something else came up that my meeting with him was shifted to some other time. Back at home, I find it very hard to concentrate on my house chores. My mind kept on dripping far away to him no matter how hard I tried. Like a fairytale, a dream born out of a burning desire.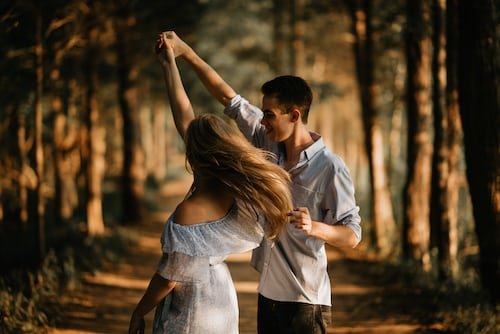 Source
---
We never had the chance to meet until three days later, then he finally poured out his heart to me. It turns out the guy I was crushing on was also crushing on my friend, Mary. He has a great feeling for her, he meant well but it seems Mary might not be having all of that. Hence he needed my support, like If I could come in and chip in some talk on his behalf to Mary.
---
Ouch! My heart crushed a bit but I did well not let it show. If he has feelings for Mary he should go for her and I can speak to my friend on his behalf to find out how she truly feels about him.
---
I met with Mary much later, she told me, he is not her type. According to Mary, she can't be with a guy with average height. Mary is such a tall lady, a bit taller than my crush.
---
Once I realized at that point that he wasn't feeling the same like I was. I let it go and never mentioned my daydreaming about him to anyone Until the end of my one year industry training. Even though the friendship of the three of us went beyond my industrial training year.
---
Thinking about it now, I'm glad that ship never sailed. We both belong to different religions though I don't have a problem with that but I'm not caught out for the drama that it might bring if we have had something serious between us. As some families over here don't like having a different religious person into their family. Something I came to realize and accept much later in the cause of my life.
This is my entry into this week creative nonfiction prompt 27 into Theinkwell community
Thank you! @funshee
---
---