Late Update | End Of The Season 10 Report Card | Reward Chests Claim, 15 CL Packs And 10 Gladius Packs Opening.

Hello, my dear Splinterlanders and Hivers,
How are you today?
Those who reach this post, I wish you a good day.
I hope everything is going great with you all...
Exciting time is coming to Splinterlands with the upcoming proposals.
As proposal #11 passed already, we can expect SPS rewards in guild brawls anytime soon.
That would be an excellent addition that can increase player engagement in Splinterlands.
Also, with proposal #15 we can expect an increase in CL packs and cards as the CL packs will be scarcer when they burn in a daily basis.
Not to mention, I'm very excited about these changes.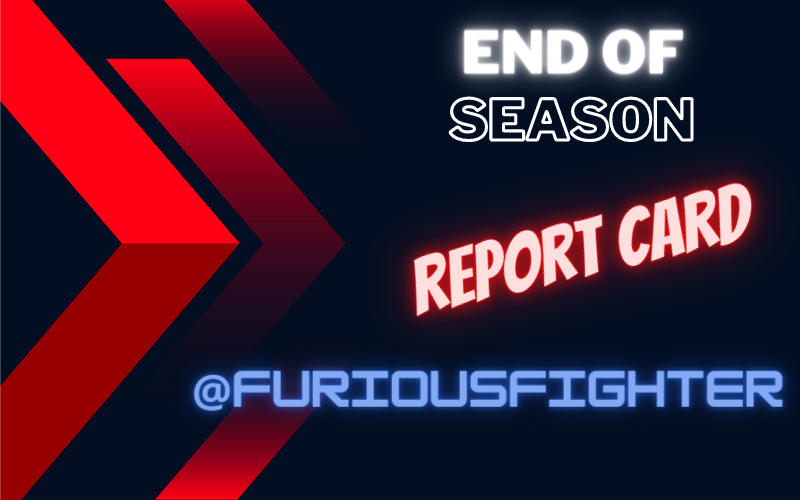 Moving forward, last season was not so good for me in terms of rewards and chest collection.
As I struggled to make enough time to battle, thus collected fewer reward chests when the season ends.
In this post, I will share the result from the EOS reward chest collection and the CL pack opening which I got from those reward chests.
So, let's go...
Performance Of The Main Account
---

My performance on the main account in the last season was somewhat average.
I played in the Gold I league with the highest rank of 136, which is lower than season 9, and decided to stay in the Gold league and not to promote to the Diamond league this season.
This means, all my reward chests in the current season will be Gold chests.
I lost the majority of my battles earlier in this season and made a few winning streaks in the final days of the season. The longest winning streak was 8.
Overall, I'm maintaining a 1.10 ratio which is slightly better than season 9.
As I wrote earlier, I couldn't manage to get enough time to play Splinterlands every day. That's why I accumulated fewer chests than I could collect.
62 reward chests that's what I collected last season and all are the Gold chests as I played in the Gold league in season 9.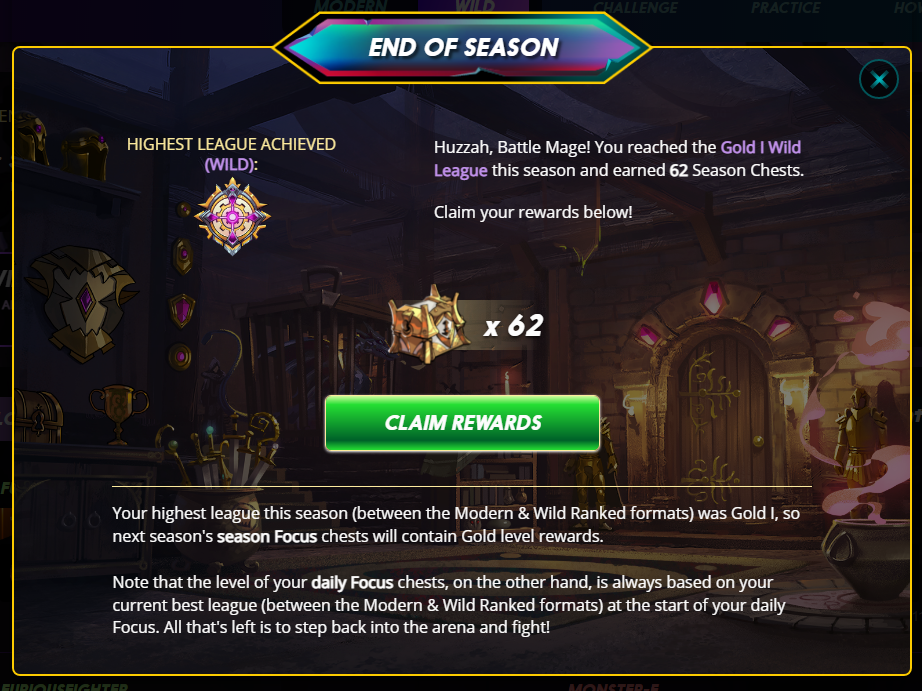 Opening 62 EOS Reward Chests Main Account
---
Now, it's time to open these and find out what's waiting for me...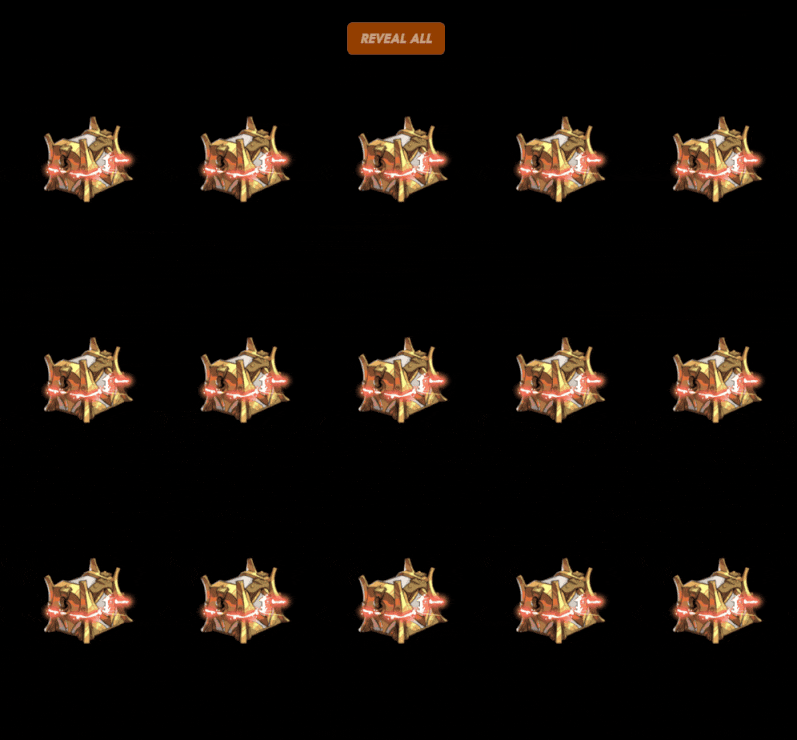 Reward Summary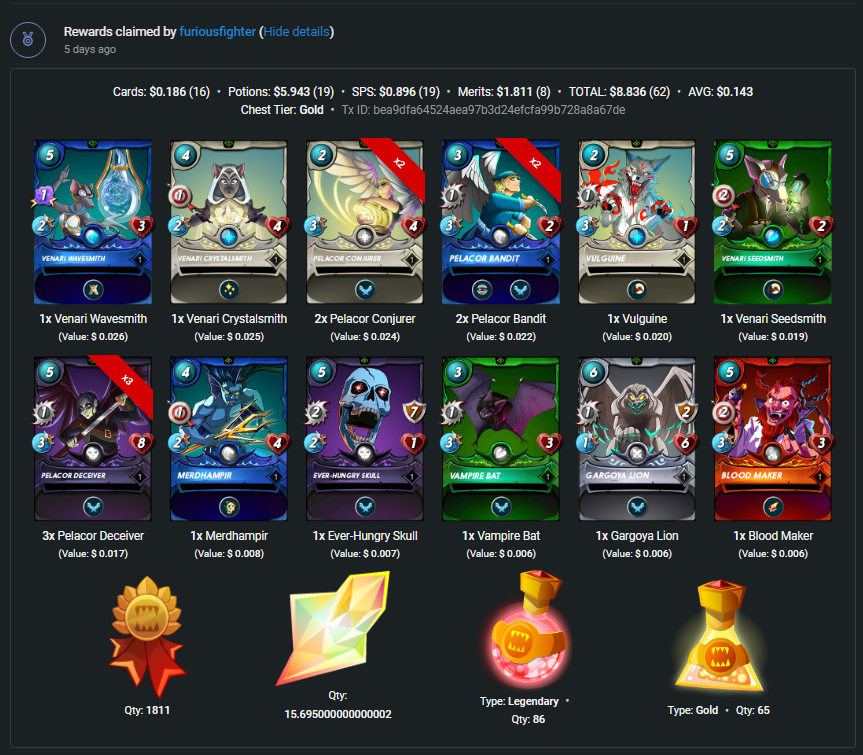 There's no miracle for me in this season. Same boring rewards and no pack. I expected at least one CL pack. But it seems Splinterlands God is not by my side.
A bunch of reward cards, 86 legendary potions, 65 alchemy potions, 1811 merits, only 15.69 SPS, and no pack. Worst kind of reward in this season.

Performance Of The Alt Account
---

My alt account performed much better than the main account in terms of winning battles and reward quality.
I played in the silver league till the last day of the season's end and then promoted my account to the gold league.
With a super 4.38 W/L ratio, I won 267 battles and collected 54 gold reward chests.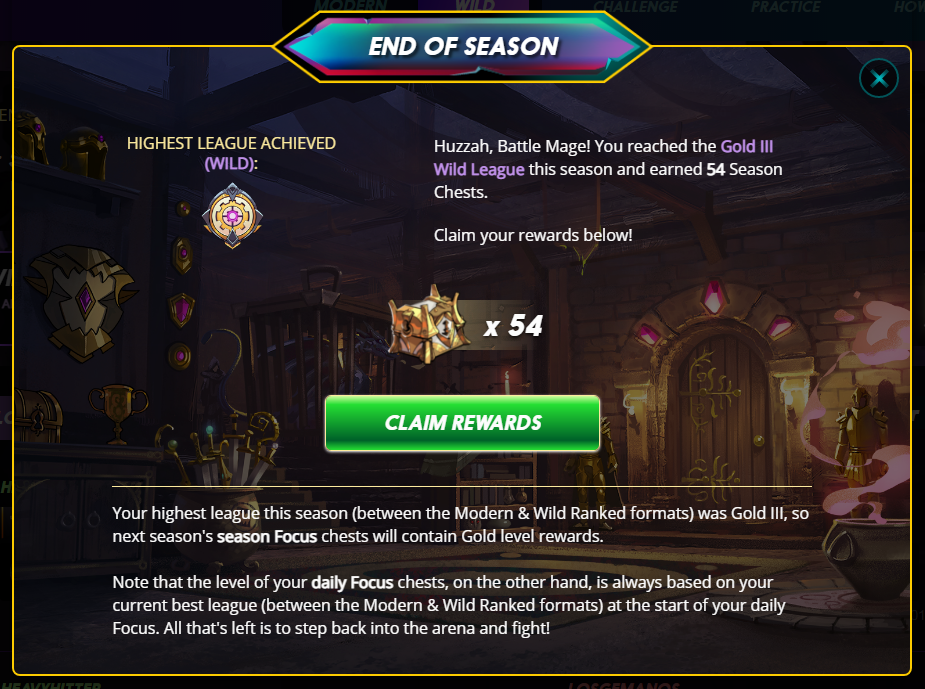 Opening 54 EOS Reward Chests Alt Account
---
Get ready to be surprised...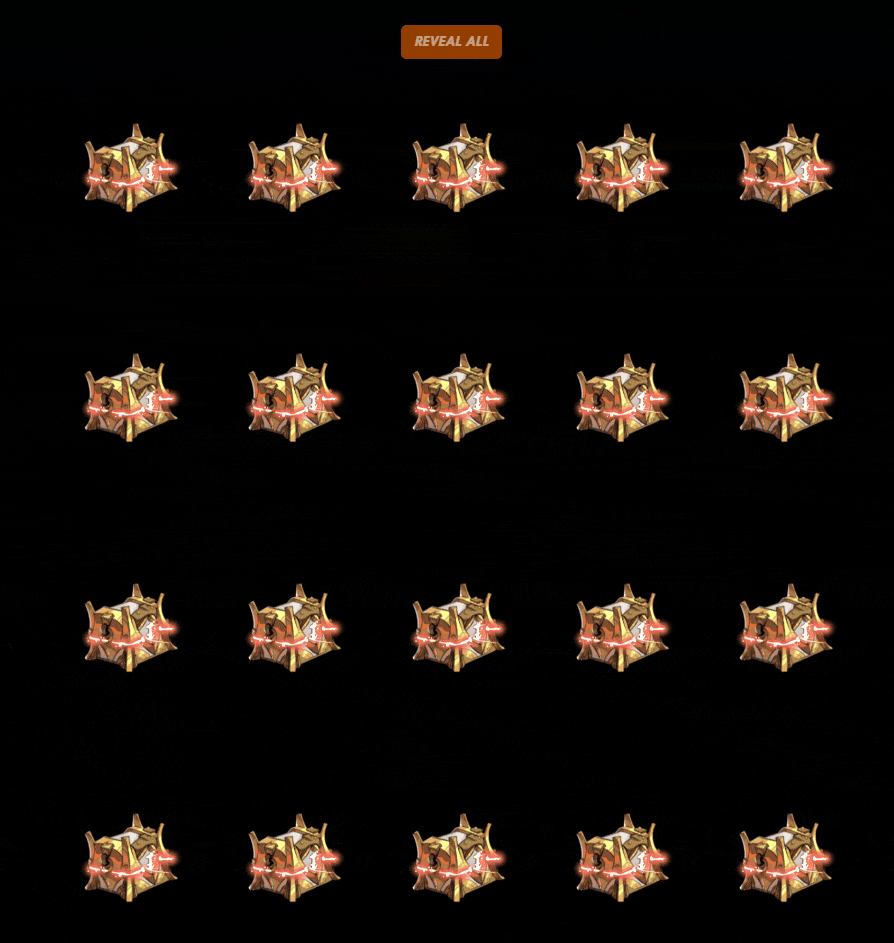 Reward Summary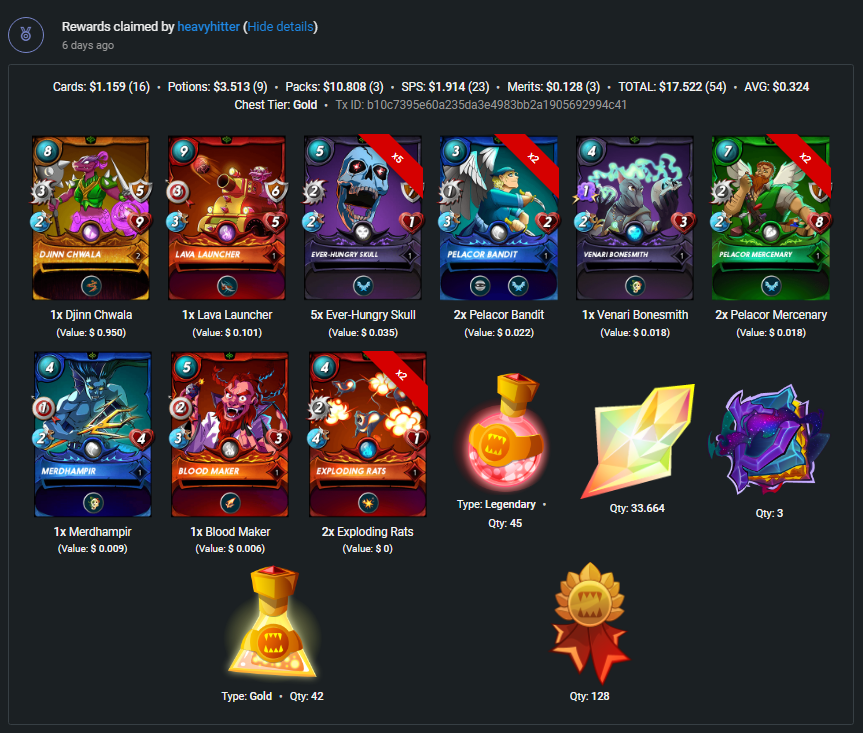 Woo hoo... Look what I got... The unexpected rewards...
Not 1, not 2 but 3 CL packs... and a gold foil epic Djinn Chawala... best EOS rewards till now...

Chaos Legion Packs Opening
With the two accounts, I've accumulated 15 CL packs so far from the daily reward chests and seasons 9 and 10.
I transferred all the CL packs of my alt account to my main account to open them at once. Then I decided to open them in parts.
Opening 7 CL Packs Part I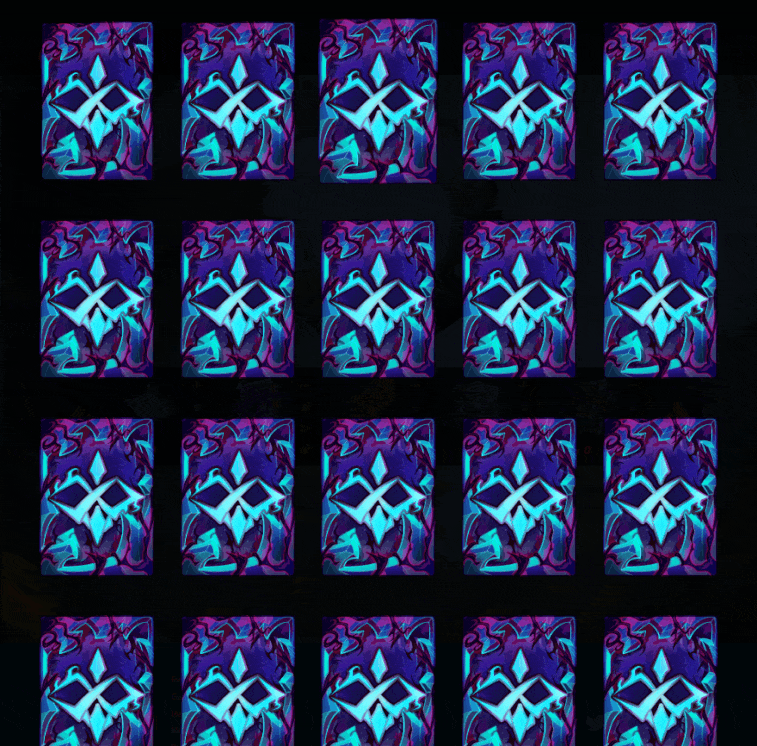 Opening 7 CL Packs Part II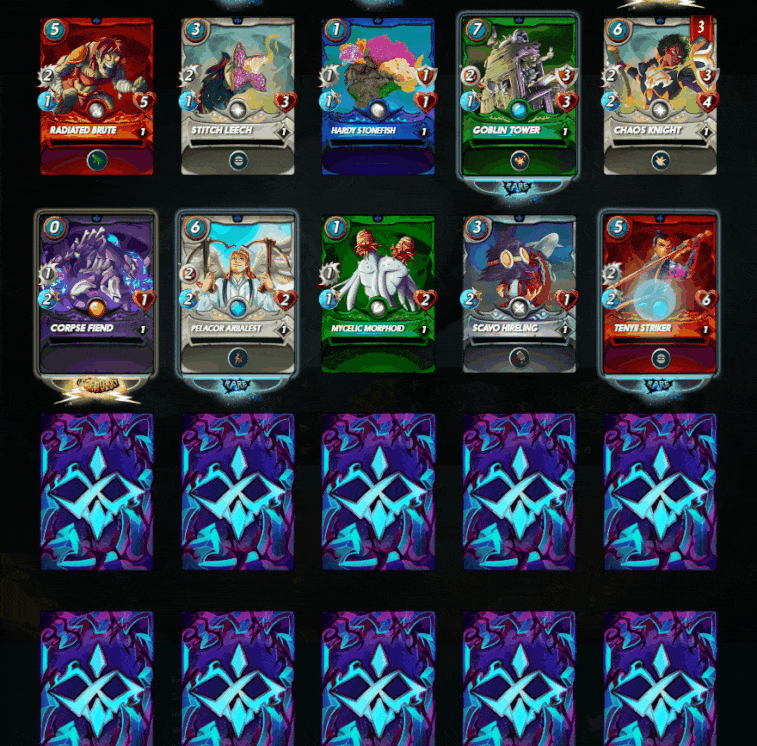 Opening Next 4 CL Packs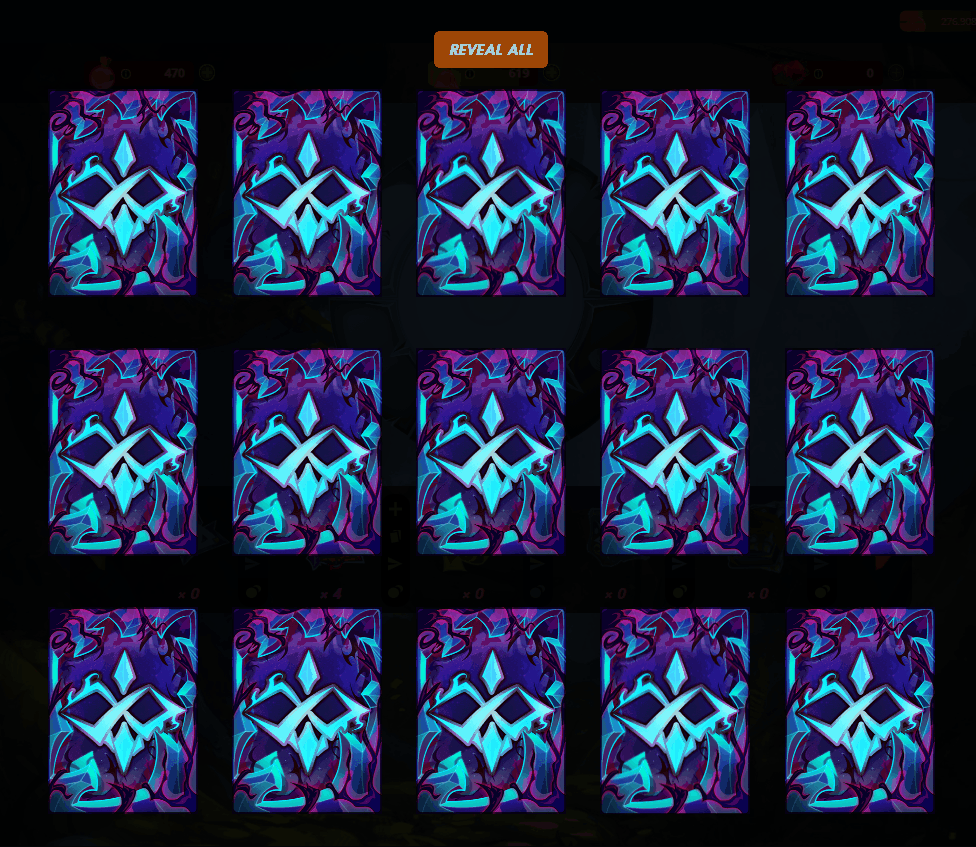 Opening Last 4 CL Packs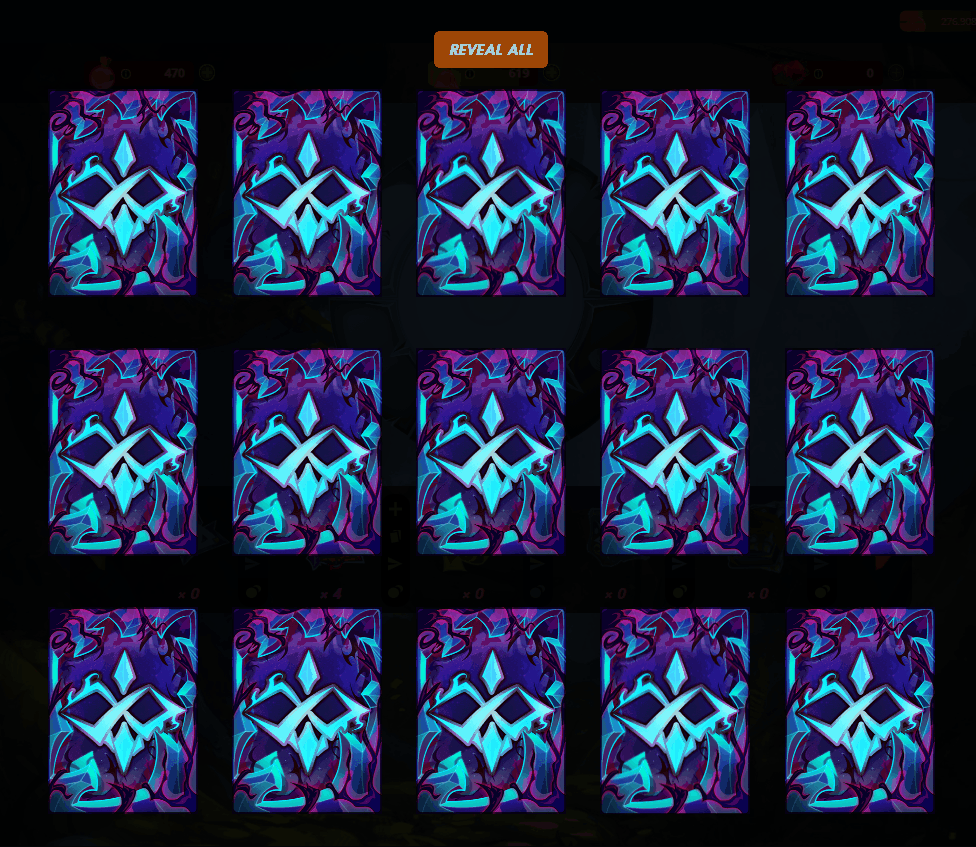 Gladius Cases Opening
As I actively participated in every brawl with my alt accounts, and also from EOS chests and daily chests I did accumulate enough merits to buy some packs.
Let's open them...
Opening First 5 Gladius Cases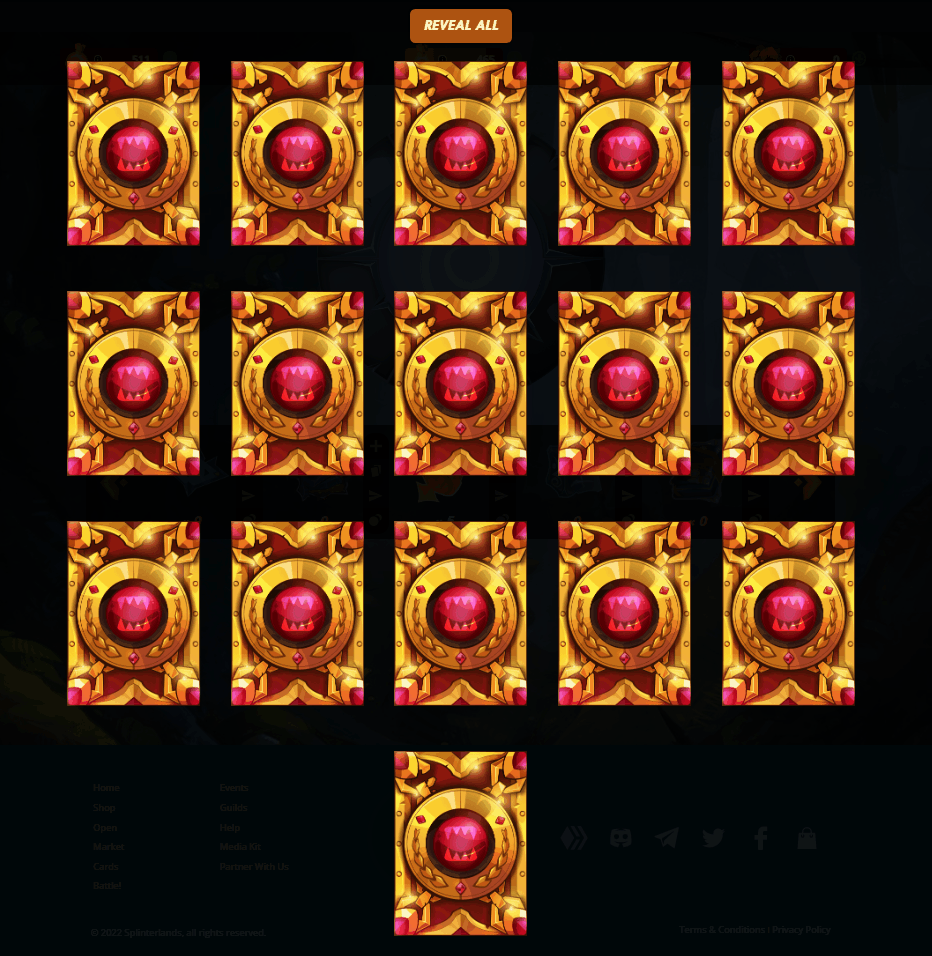 Opening Next 4 Gladius Cases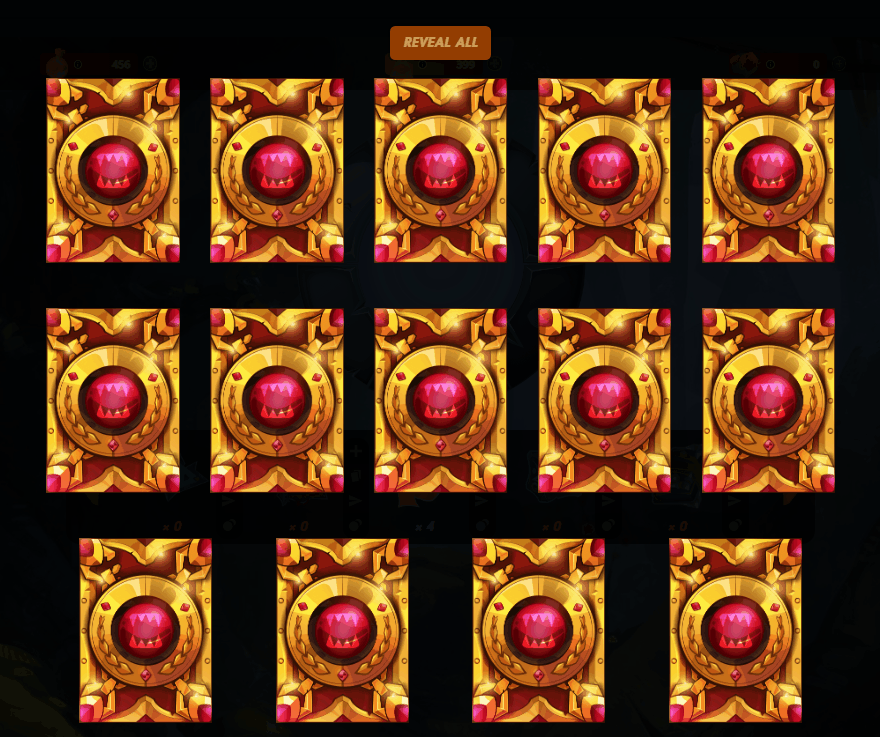 Opening Last Gladius Case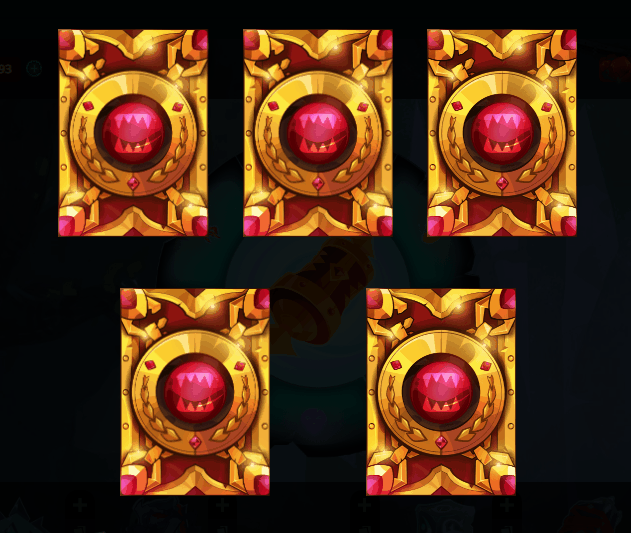 Conclusion
---
With the ever-changing mechanism of Splinterlands I found it hard to be on the winning side these days. Competition is fierce in the silver, gold, and higher leagues.
The rental price is rising insanely whereas the SPS earnings from daily battle and reward chests are low. Then again, the price of SPS is tanking every day.
Still, getting 1-2 CL packs is what is good in opening EOS chests.
Regarding those potions, I think the Splinterlands team should make them saleable for the owners in the secondary market or make a way to burn them and get some DEC/SPS. Otherwise, they just keep piling in my account as I'm not planning to buy and large pack quantity recently.

And that's all for today, guys.
I hope you enjoyed reading this article. So, don't forget to keep me encouraged with your upvotes and comments.
If you want to try this fun play2earn game Splinterlands, feel free to join here - https://splinterlands.com?ref=furiousfighter
Until next time,
Peace.
Akash Kumar.

---
---