End Of The Season 9 Report Card | Reward Chests Opening And My Plan For The Next Season.
Hey there Splinterlanders and Hivers,
How are you all doing today?
I hope everything is going great with you all...
It's the weekend and I managed some time to write about my EOS report card to share with you all that ended yesterday at 7:30 PM IST.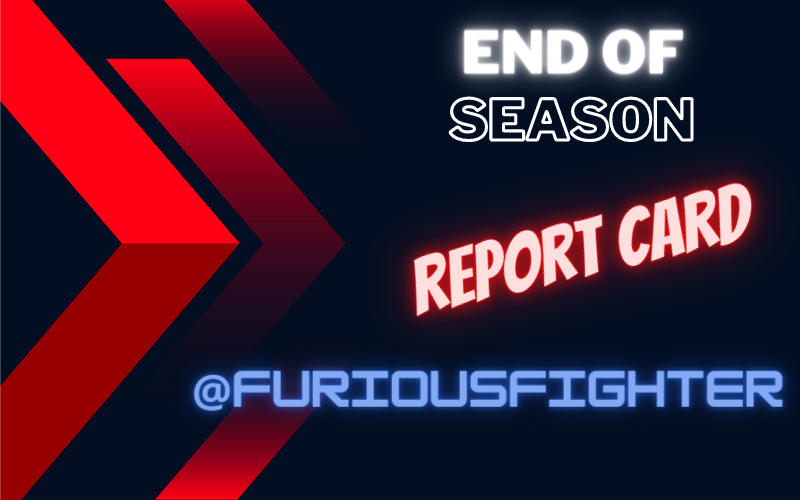 My performance on the main account in the last season was somewhat average. I played in the Gold I league with the highest rank of 97 and decided to stay in the Gold league and not to promote to the Diamond this season.
This means, all my reward chests in the current season will be Gold chests.
I lost the majority of my battles earlier in the season and made a few winning streaks in the final days of the season.
Overall, I'm maintaining a 1.03 ratio.

Due to the festive season (Durga Puja and Laxmi Puja), I couldn't play for 2-3 days. That's why I accumulate lesser reward chests this season than the previous season in my main account.
Whereas I managed to accumulate 39 reward chests in the previous season, this season I was only able to collect 30 reward chests.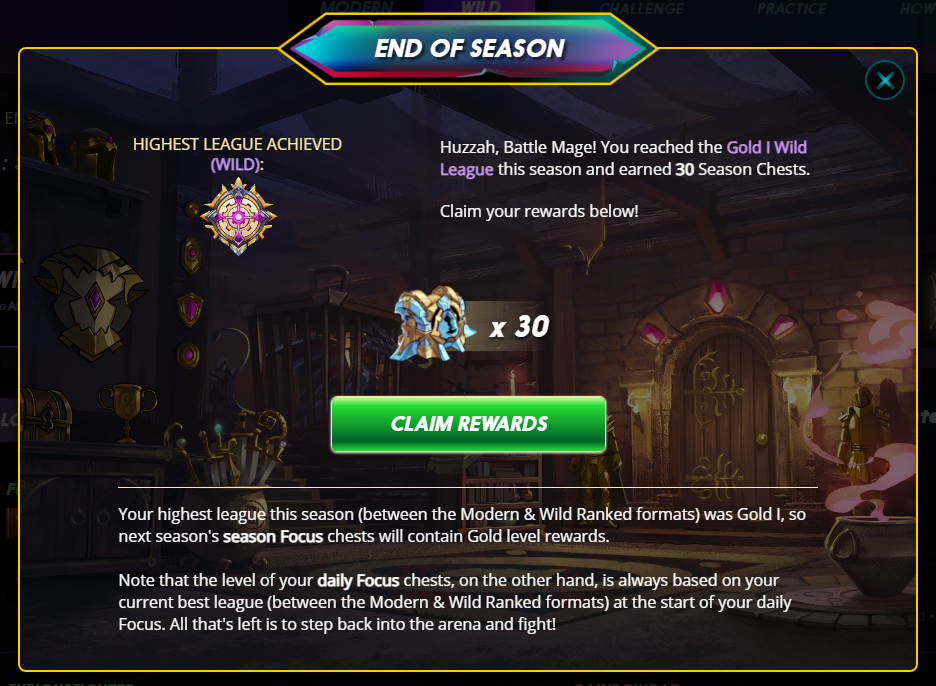 Opening 30 EOS Reward Chests Main Account
---
As I said earlier, I was only able to collect 30 RC this EOS, it's time to open these and find out what's waiting for me...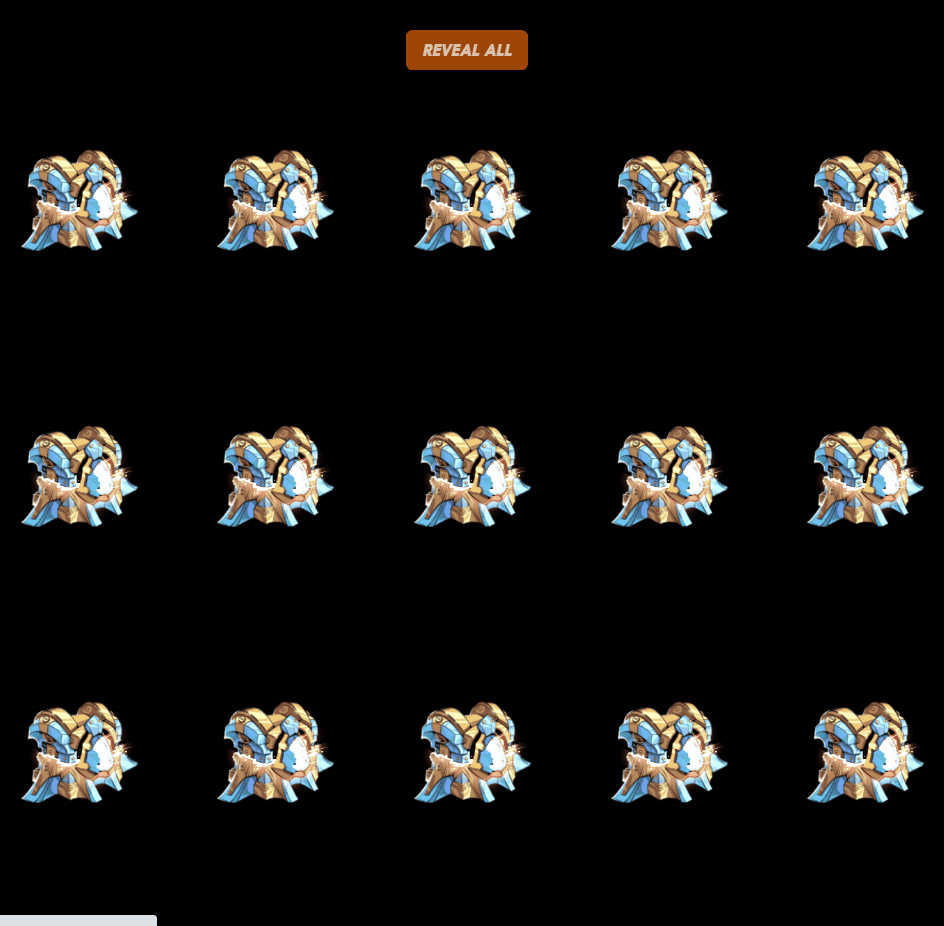 Reward Summary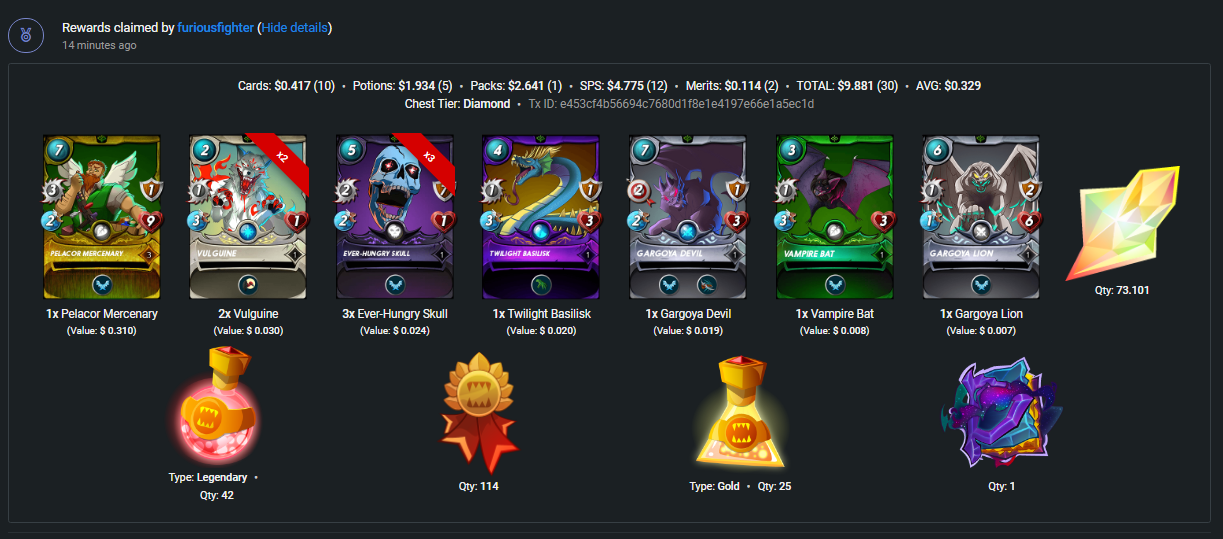 As you can see the rewards are average but I'm not complaining. Got only 1 CL pack and a bunch of reward cards.
73 SPS is a good pull I can say.

Opening 70 EOS Reward Chests Alt Account
---
For the alt account, I made a silly mistake in the previous season and forgot to promote my alt account to the Gold league and finished in the Silver league.
That's why my reward chests in the alt account all are silver chests.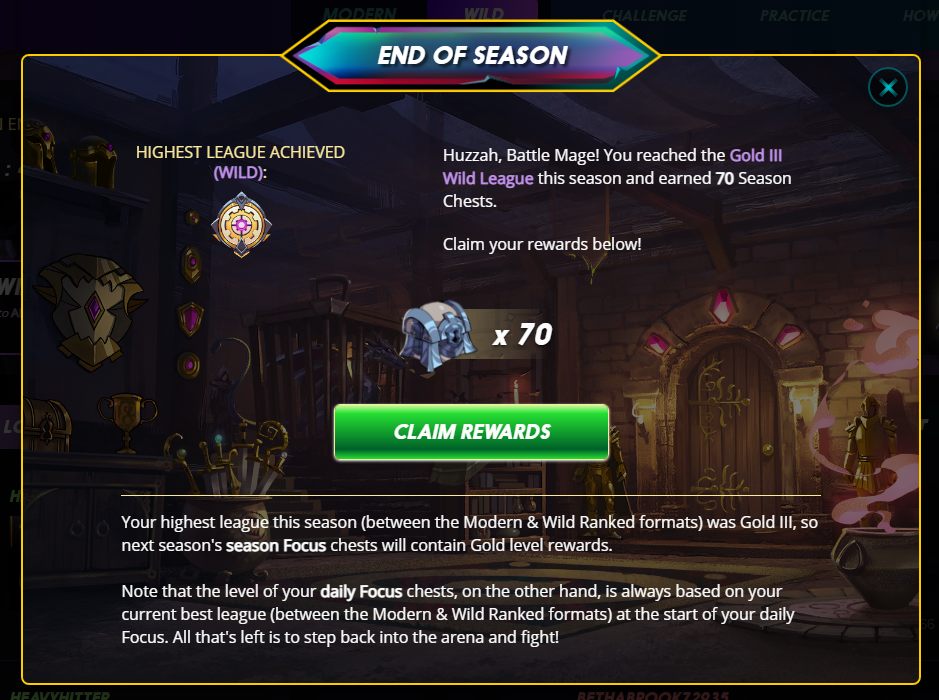 I fought hard and managed to collect 70 reward chests. Though the numbers of chests are more, the rewards are below average.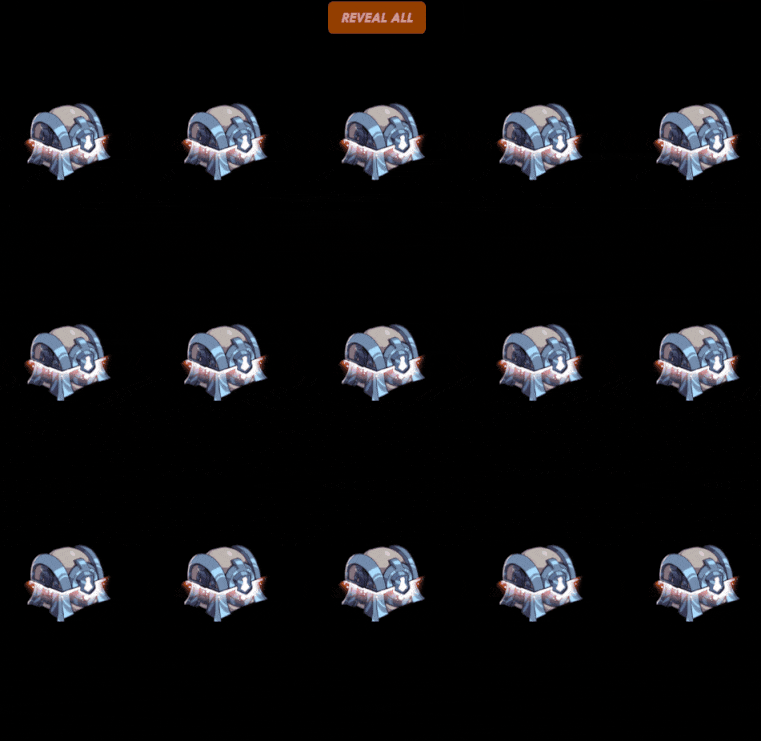 Reward Summary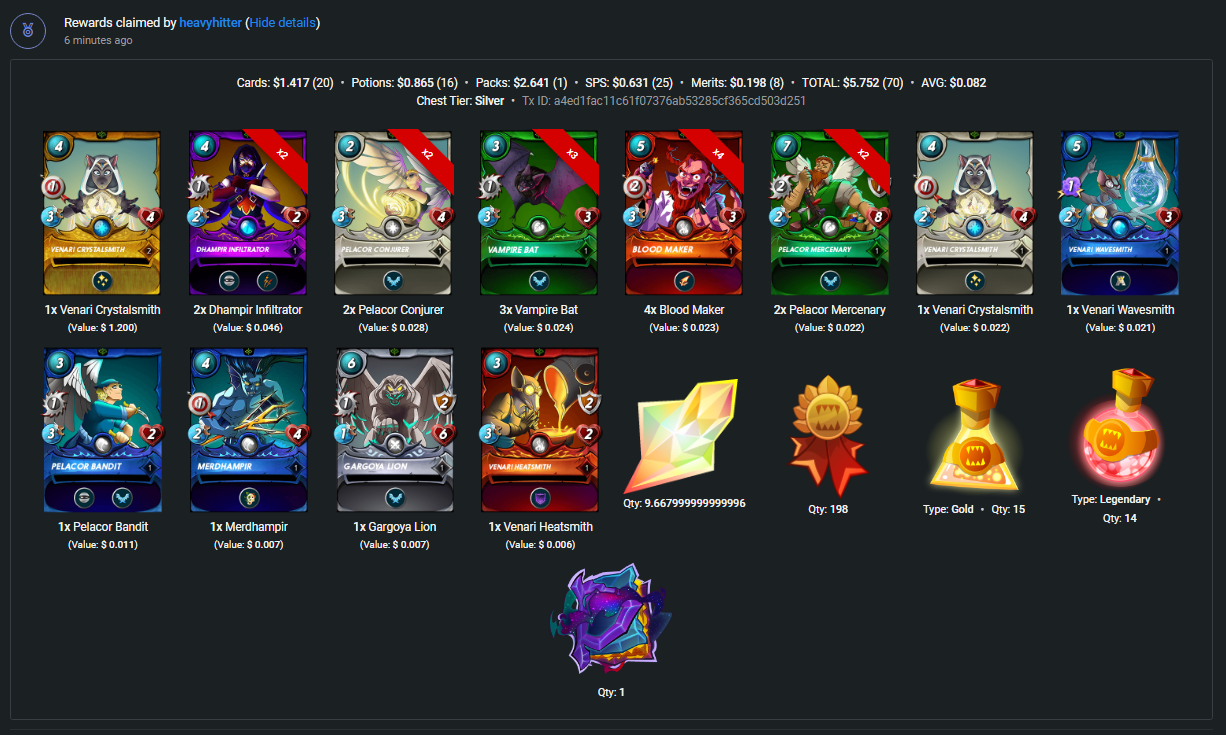 Got only 9.7 SPS, a bunch of reward cards, merits, and potions. 1 CL pack was a surprise for me as I didn't expect to pull a CL pack from silver reward chests.
Conclusion
---
With the ever-changing mechanism of Splinterlands I found it hard to be on the winning side these days. Competition is fierce in the silver, gold, and higher leagues.
The rental price is rising insanely whereas the SPS earnings from daily battle and reward chests are low. Then again, the price of SPS is tanking every day.
Still, getting 1-2 CL packs is what is good in opening EOS chests.
Regarding those potions, I think the Splinterlands team should make them saleable for the owners in the secondary market or make a way to burn them and get some DEC/SPS. Otherwise, they just keep piling in my account as I'm not planning to buy and large pack quantity recently.

And that's all for today, guys.
I hope you enjoyed reading this article. So, don't forget to keep me encouraged with your upvotes and comments.
If you want to try this fun play2earn game Splinterlands, feel free to join here - https://splinterlands.com?ref=furiousfighter
Until next time,
Peace.
Akash Kumar.

---
---