[Esp/Eng] Probando la APP YANA 📱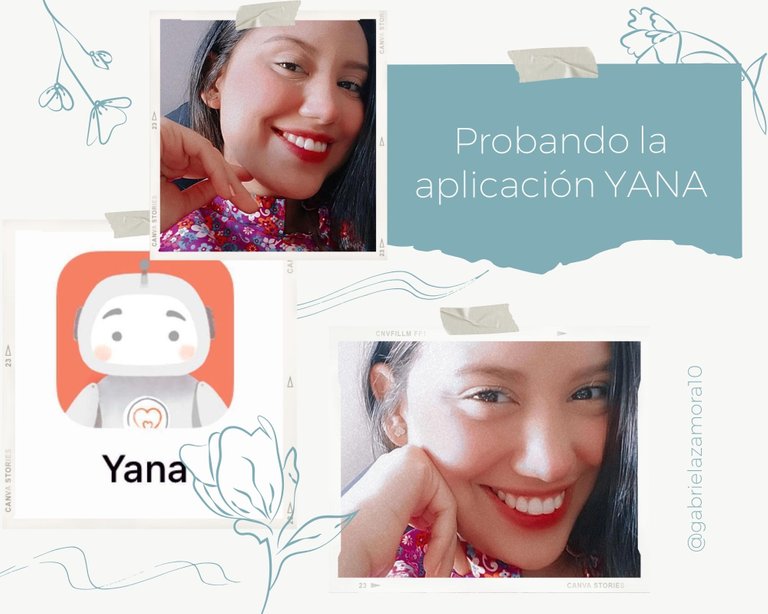 Este texto esta disponible en dos idiomas para mejor compresión lectora.

✨HOLA AMIGOS DE #HIVE ✨
Mis amores, ustedes me conocen y ya saben que me gusta hablar de las cosas que podemos hacer para mejorar y sentirnos bien, aunque ha pasado un tiempo ya desde mi último post referente al tema... Ha llegado la hora de hablar nuevamente de ello, así que comencemos.
No me he sentido muy bien últimamente y que mejor incentivo que ese para ahondar más en estos temas. He estado en un sube y baja emocional y vaya, no se siente nada bien...
Ayer se me ha ocurrido probar esta app para ver qué tal y si de alguna manera u otra me puede ayudar.💭 No estoy muy segura de cómo resultará esto pero manos a la obra.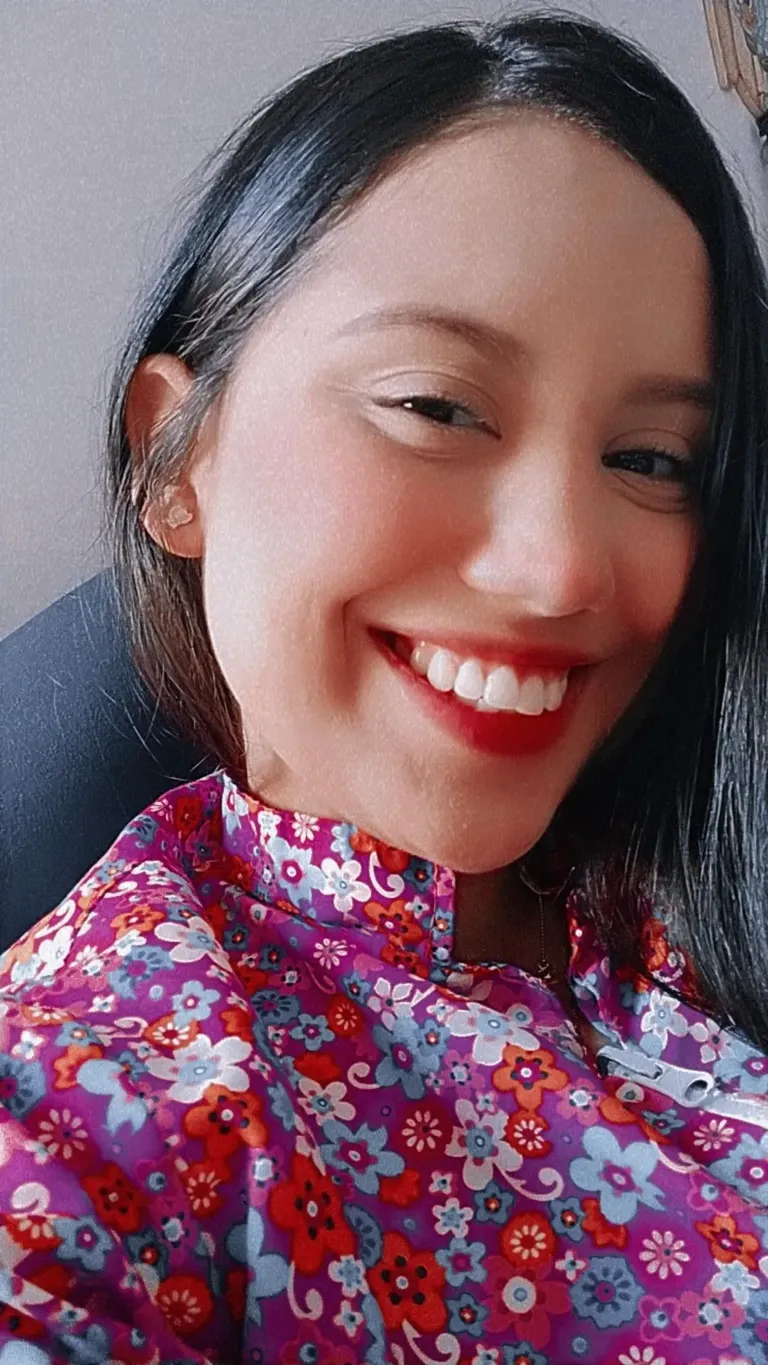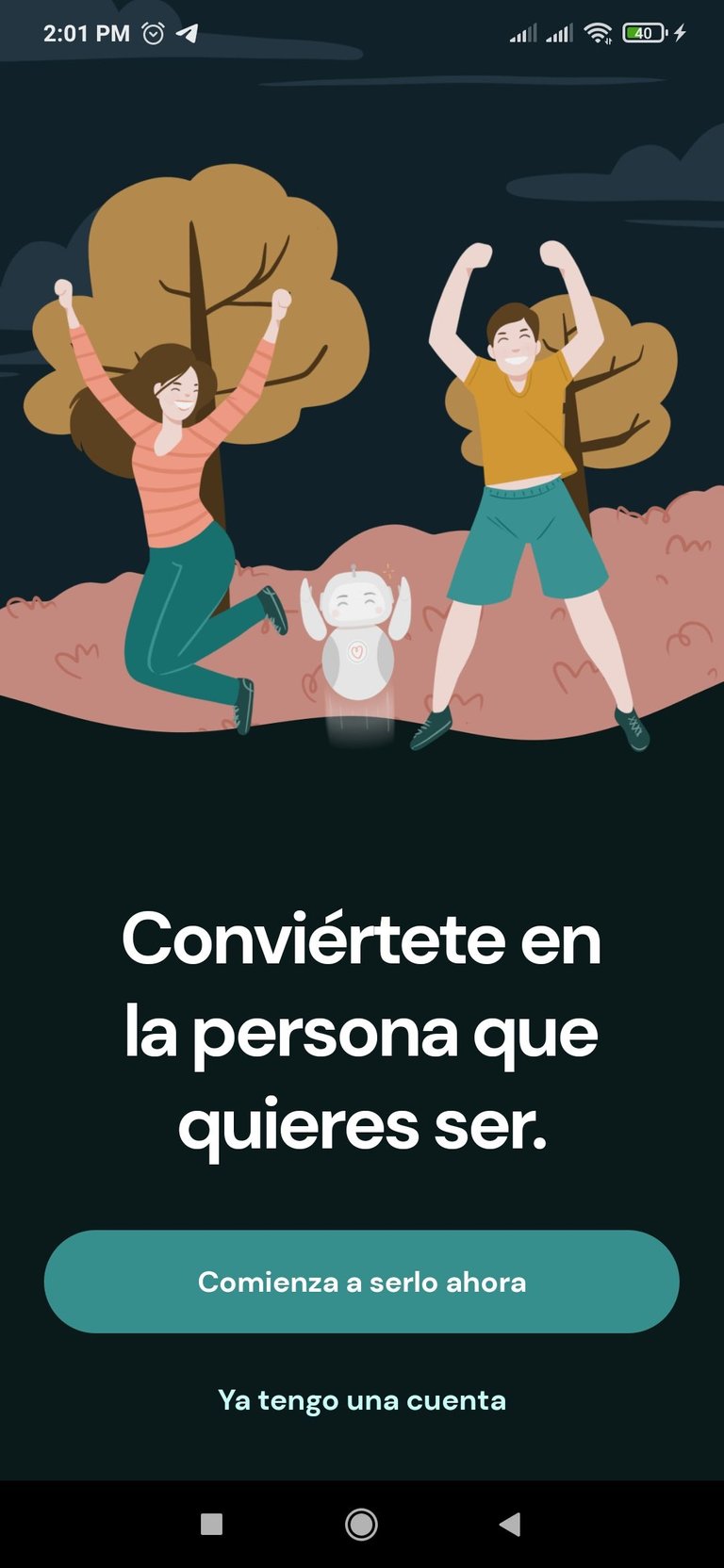 Ok, lo primero que hice fue entrar a la Play Store en mi teléfono y coloque en el buscador: ansiedad esta app de Yana fue la primera que me apareció, así que decidí acceder. Me gustaron mucho las animaciones y los buenos comentarios que tiene, por lo que inicie la descarga.
Al terminar la descarga inmediatamente se inicia la app y comienza el proceso de crear una cuenta.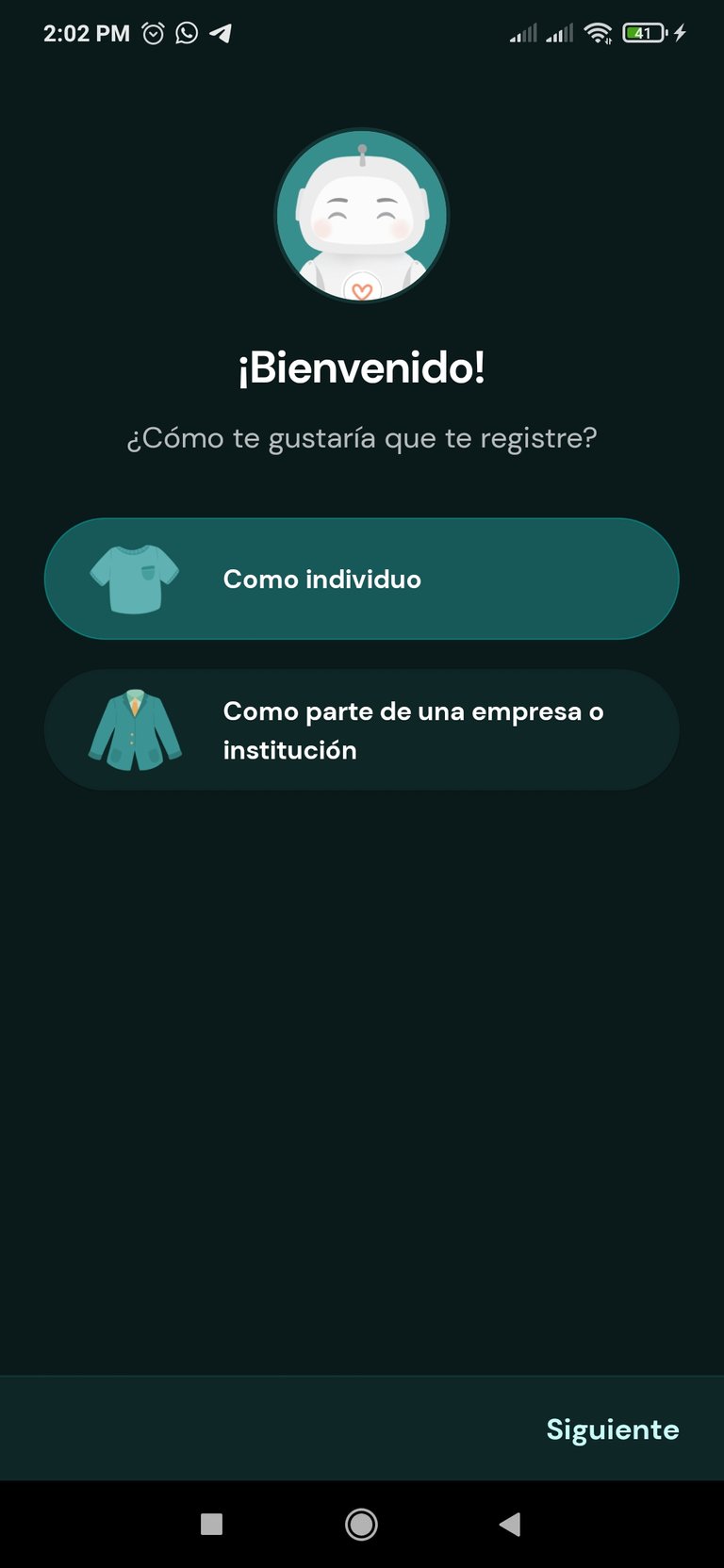 Ofrece varias opciones; correo electrónico, Apple, Facebook y Google. Yo elegi registrar por mi correo electrónico. Posteriormente se coloca el correo, se elegí una contraseña y eso ha sido todo, la cuenta se ha creado. Un proceso bastante sencillo.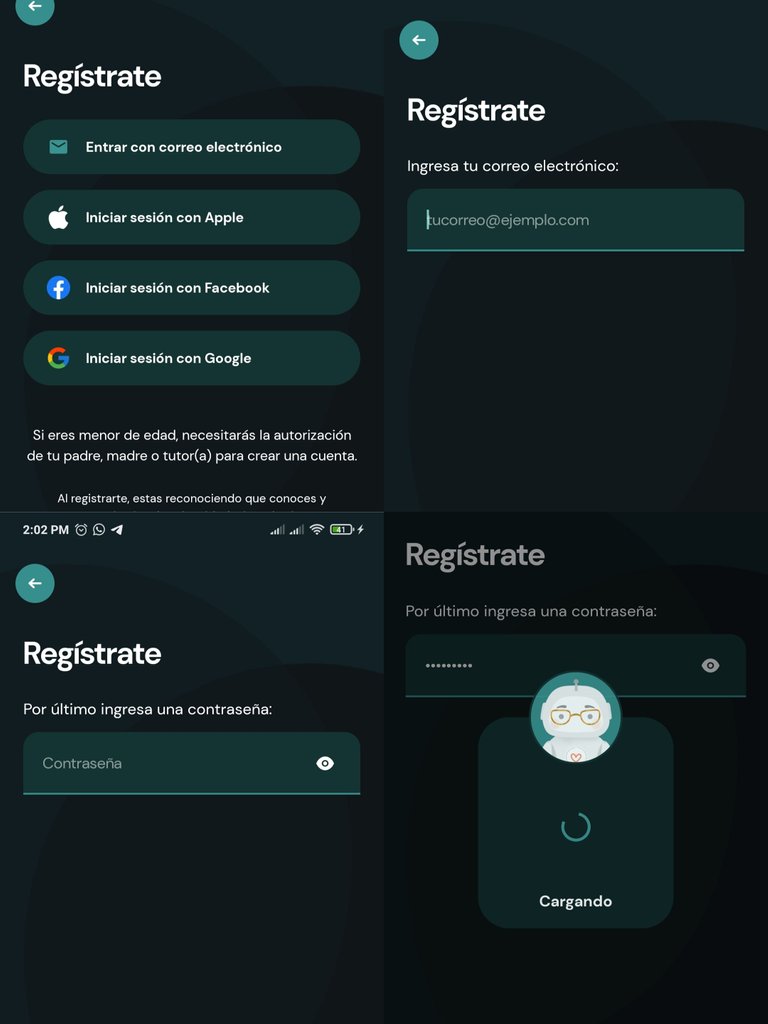 Una vez creada la cuenta el bot, comienza a realizarte una serie de preguntas para saber en qué temas enfocarse y como te puede ayudar.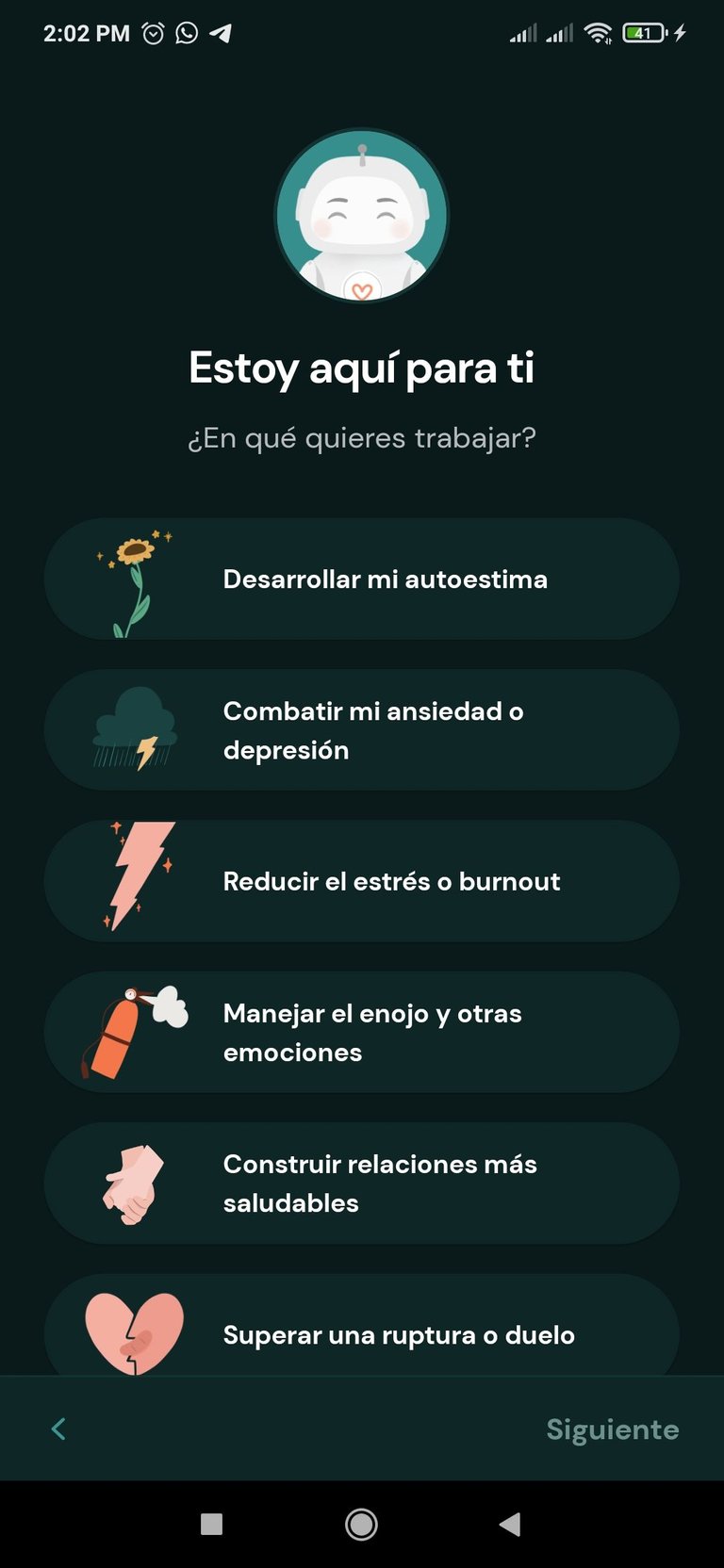 Está sección me pareció muy importante, a pesar de que puede llegar a ser una ayuda en un momento de ansiedad es solo una app, no está capacitada para determinar un diagnóstico, pero si para detectar señales de alerta en caso que se tengan cierto tipo de pensamientos que atenten contra la vida de la persona.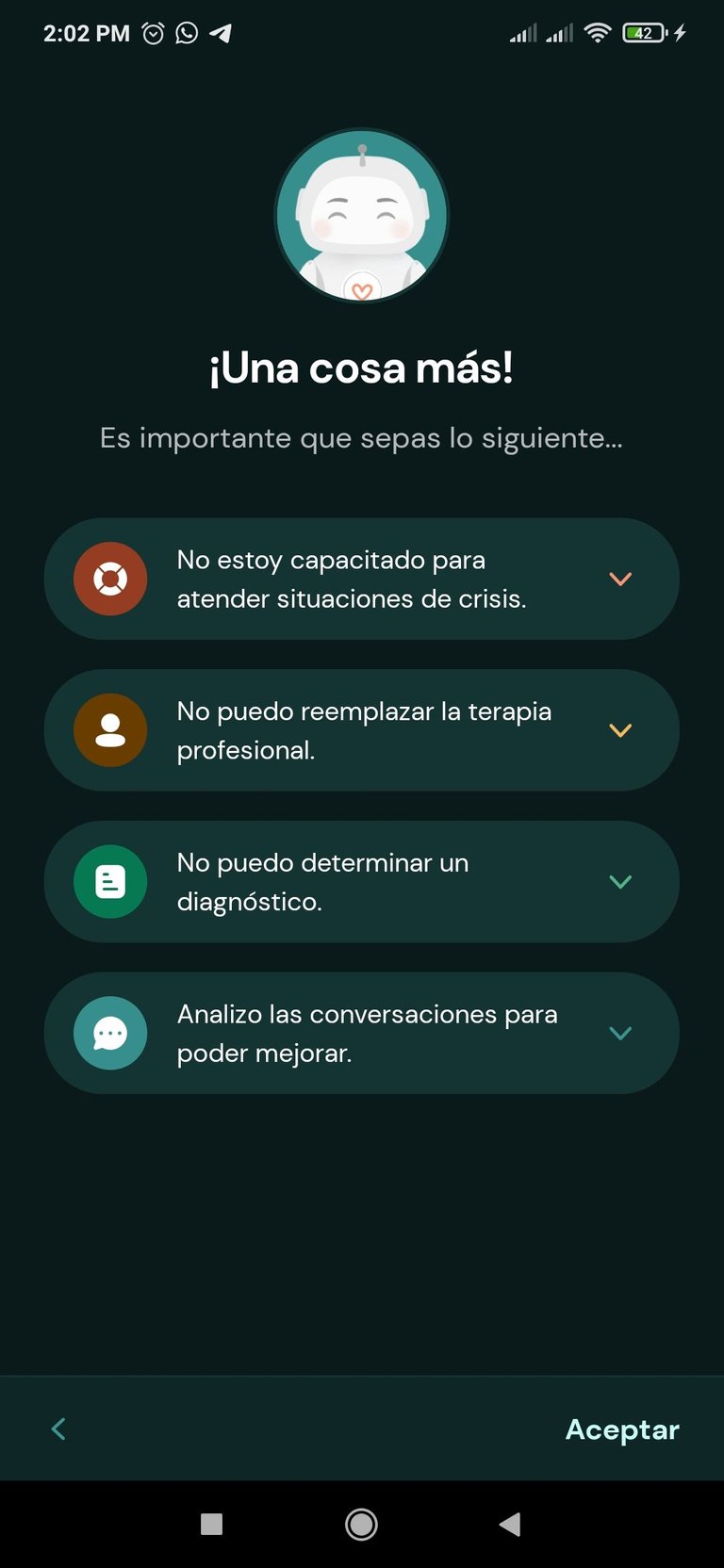 Una vez terminado ese proceso, Yana comienza a presentarse, explica que su nombre es un acrónimo de "You are not alone" me resultó bastante interesante,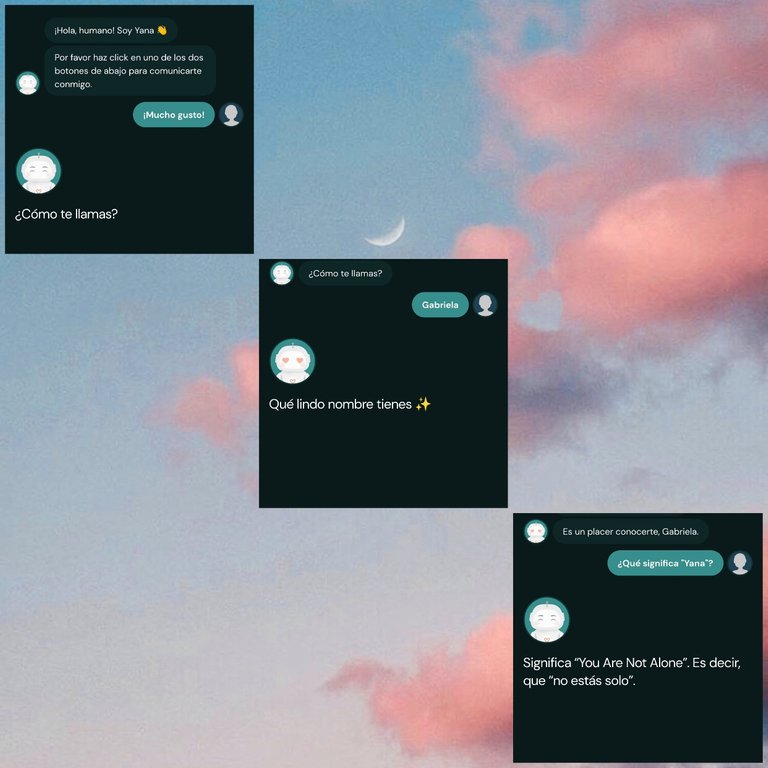 Mediante una serie de mensajes, Yana comienza a explicar cómo funciona la app, para que sirve y como puede ayudarnos. Hasta este punto me ha gustado, puede resultar ser una buena distracción.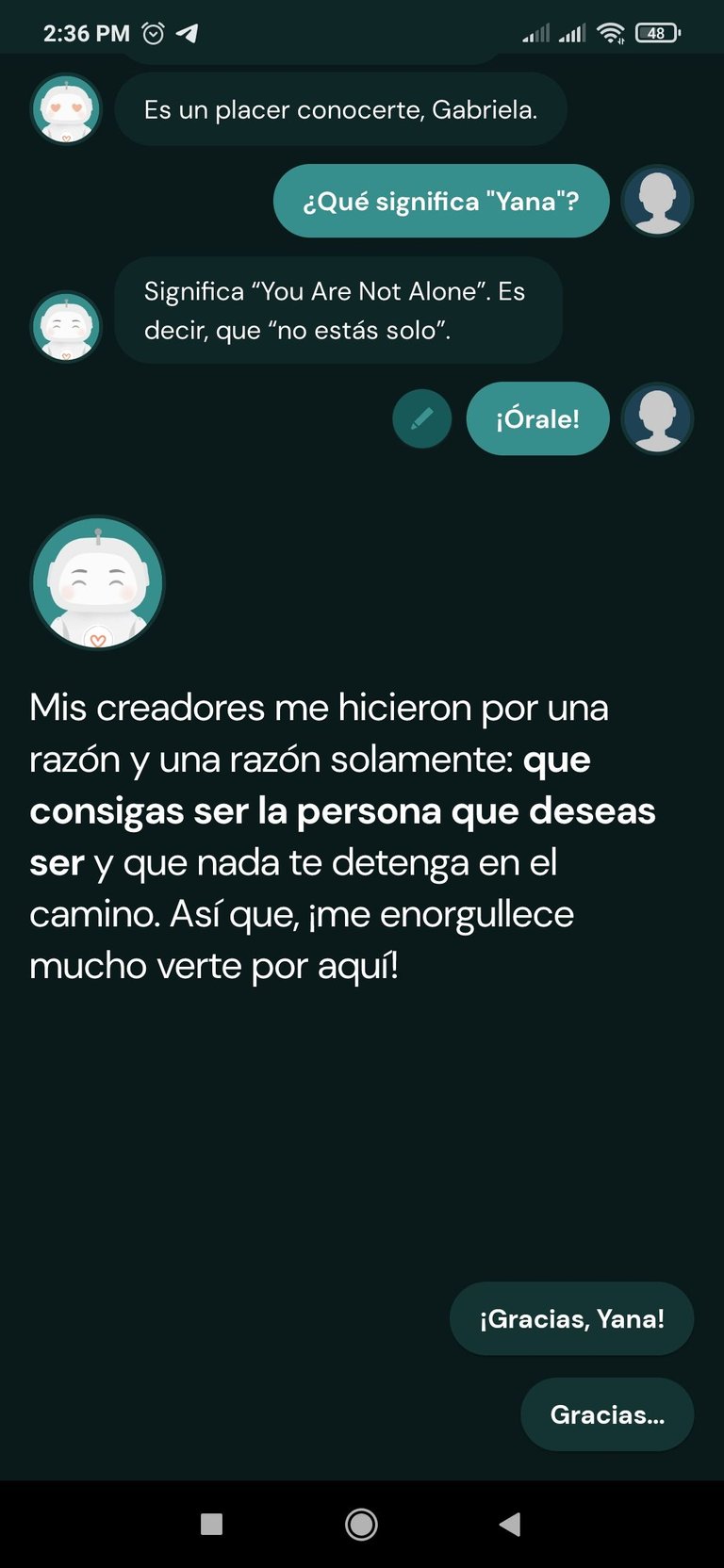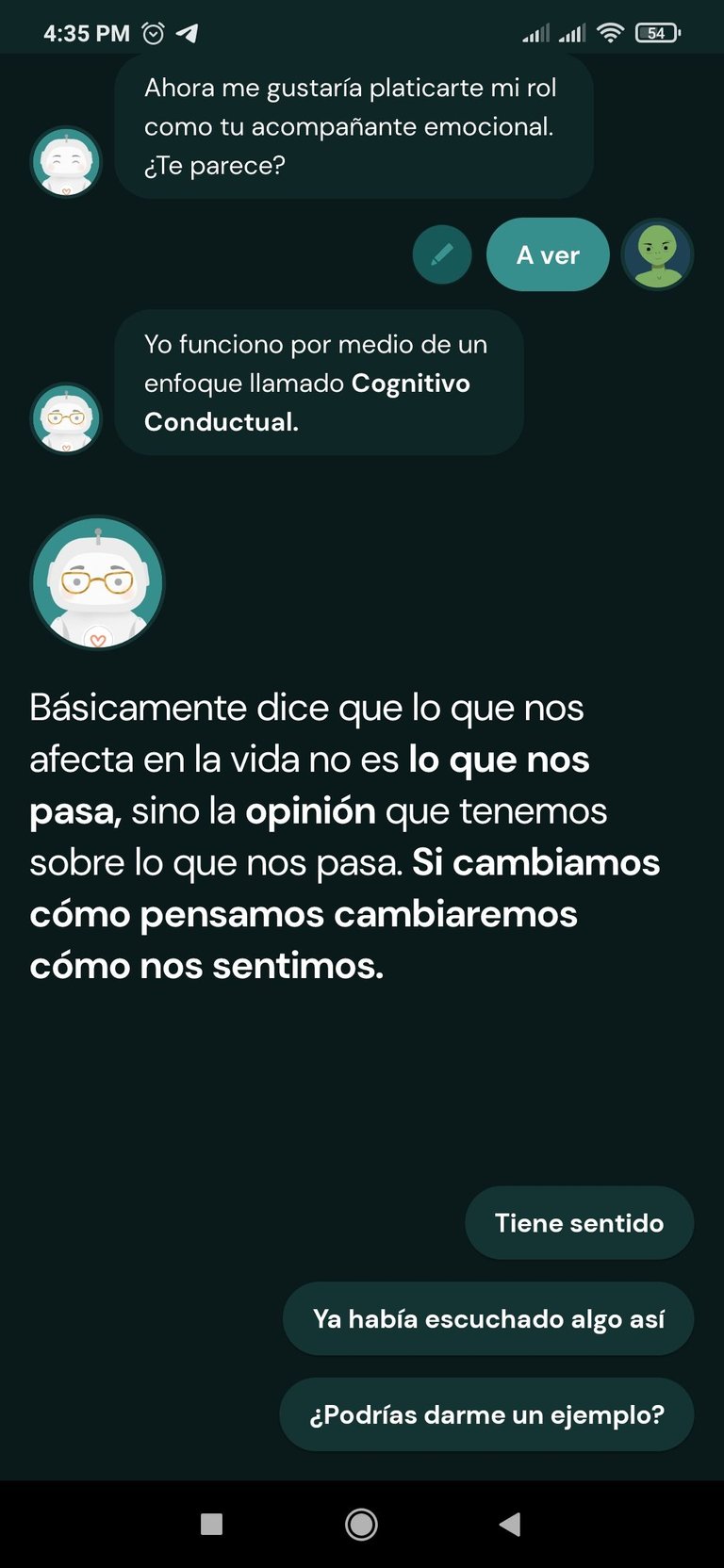 Si cambiamos como pensamos, cambiamos como nos sentimos.
Esta afirmación es completamente cierta, las situaciones nos afectan por el tipo de pensamientos que tenemos referente a ellas, ahora bien, es bastante difícil ver estas situaciones desde otra perspectiva y con un enfoque positivo, evaluando como nos ayudan. Porque es así, cada cosa que nos ocurre es para nuestra superación personal aunque en el momento no lo veamos...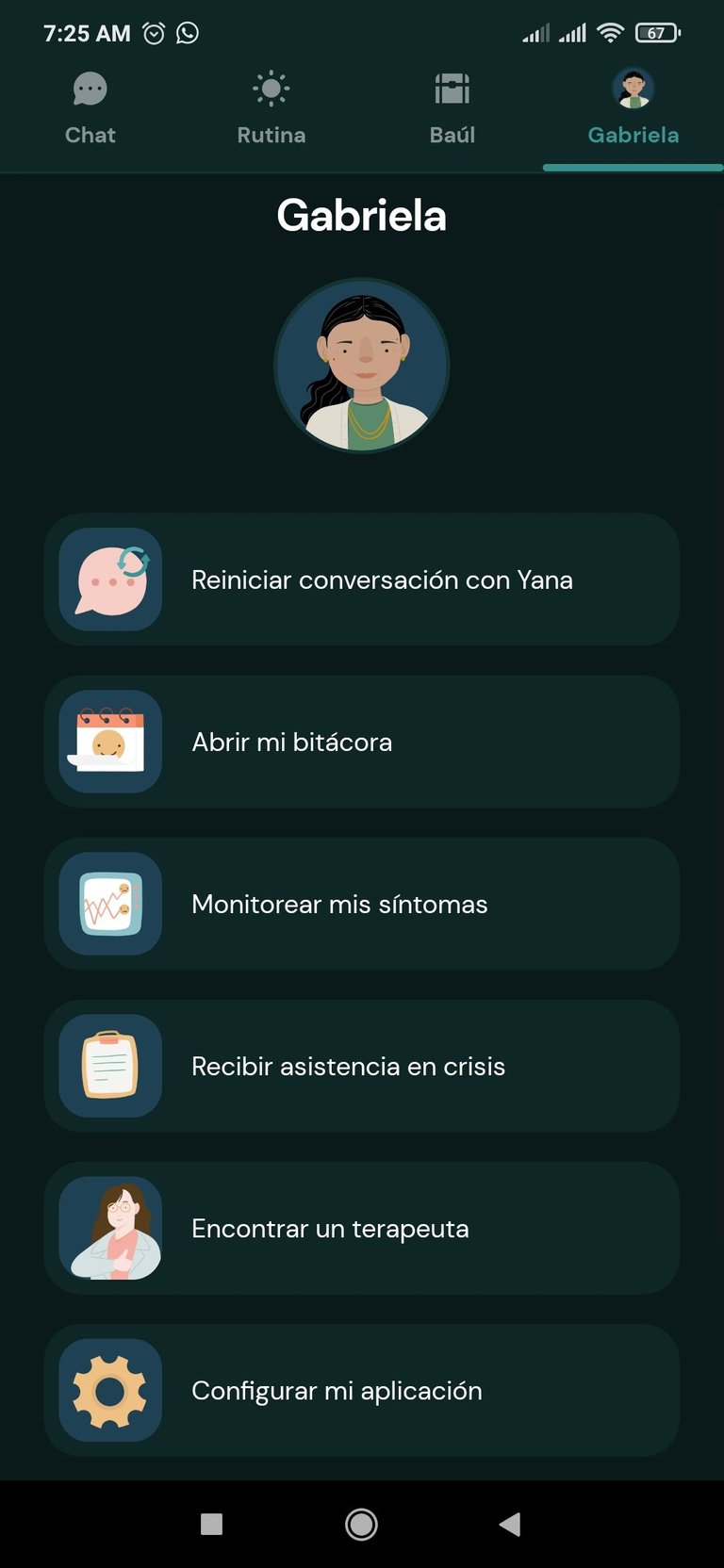 Luego de pasar un largo rato hablando con Yana, te ofrece las opciones de configurar tu cuenta, cambiar el avatar y las opciones que se observan en la foto.
Hasta los momentos me ha parecido algo interesante, luego de pasar un rato indagando me tocó irme a mi casa y no cuento con Internet, así que ya hoy es un nuevo día... Al tener internet me he metido en la app y me ha recibido muy agradablemente 🥺 con buenos días y todo.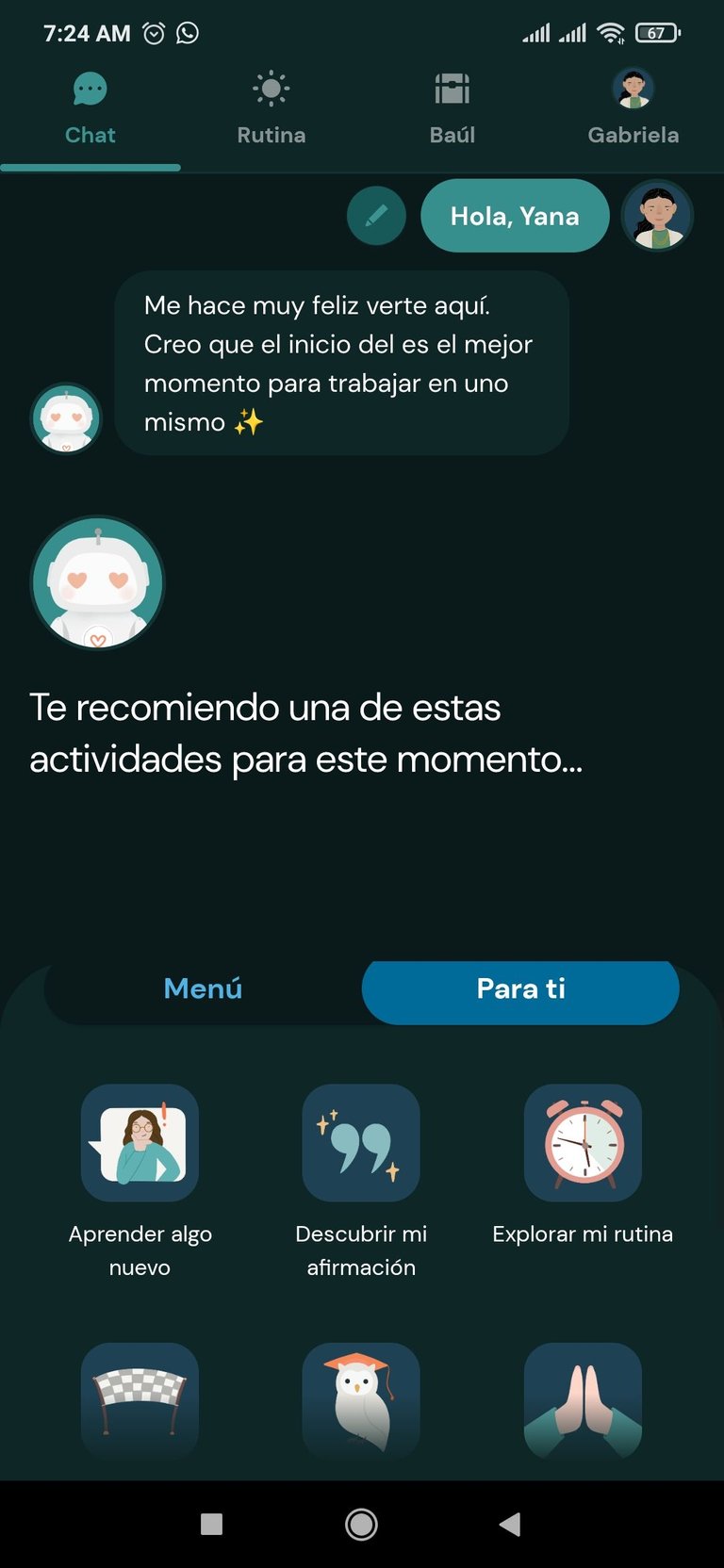 En este nuevo día, Yana ofrece una serie de actividades para realizar en el transcurso del día, ya sea hablar, recordatorios, afirmaciones, evaluación del estado de ánimo y muchas opciones más...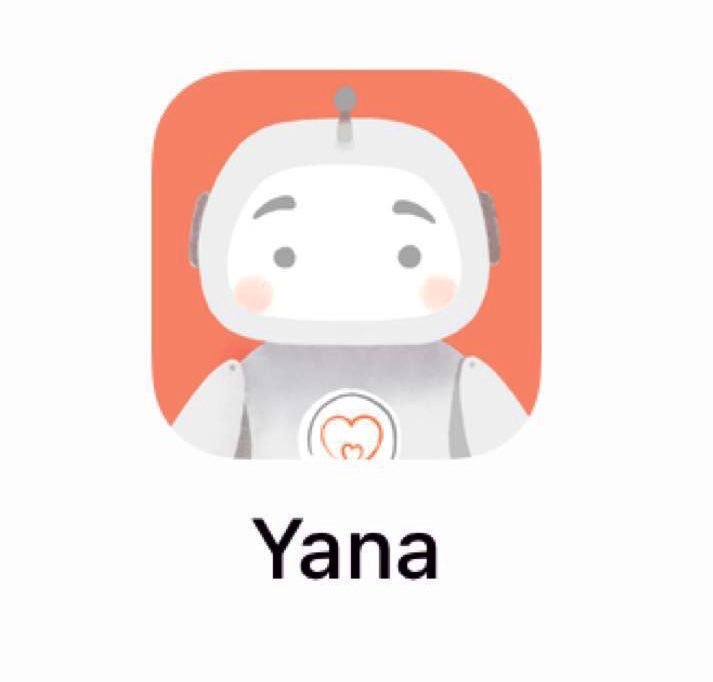 Seguiré utilizando la app por unos días y les daré mis impresiones finales, hasta los momentos me ha parecido bastante entretenida y didáctica, puede ser una buena forma de sentir compañía incluso creo que sí puede ayudar de cierta manera a sentirnos mejor.
Esto ha sido todo por hoy gracias por acompañarme en este blog y si has utilizado está app, cuéntame si te ha ayudado.
---
English
---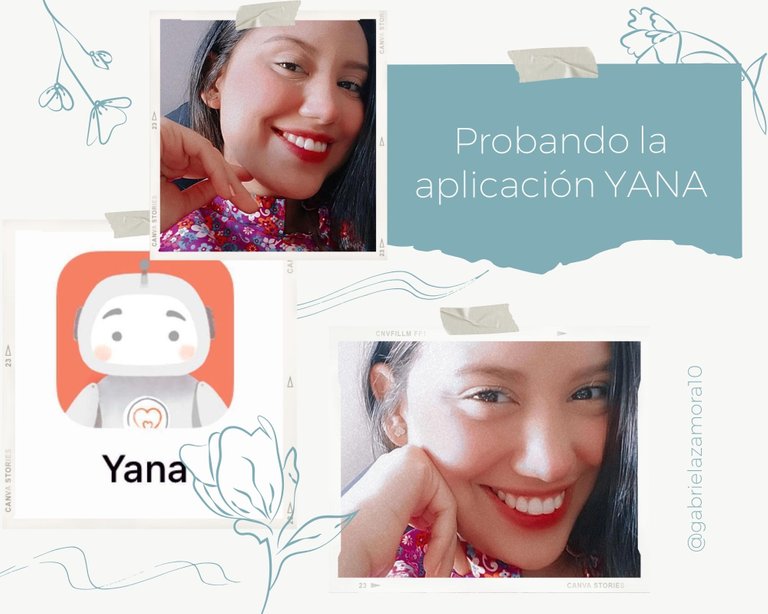 This text is available in two languages for better reading comprehension </center

✨HOLA AMIGOS DE #HIVE ✨
My loves, you know me and you already know that I like to talk about the things we can do to get better and feel good, although it's been a while already since my last post regarding this topic.... The time has come to talk about it again, so let's get started.
I have not been feeling very well lately and what better incentive than that to delve deeper into these issues. I've been on an emotional seesaw and boy, it doesn't feel good at all...
Yesterday it has occurred to me to try this app to see how it goes and if in some way or another it can help me.💭 I'm not quite sure how this will turn out but let's get to work.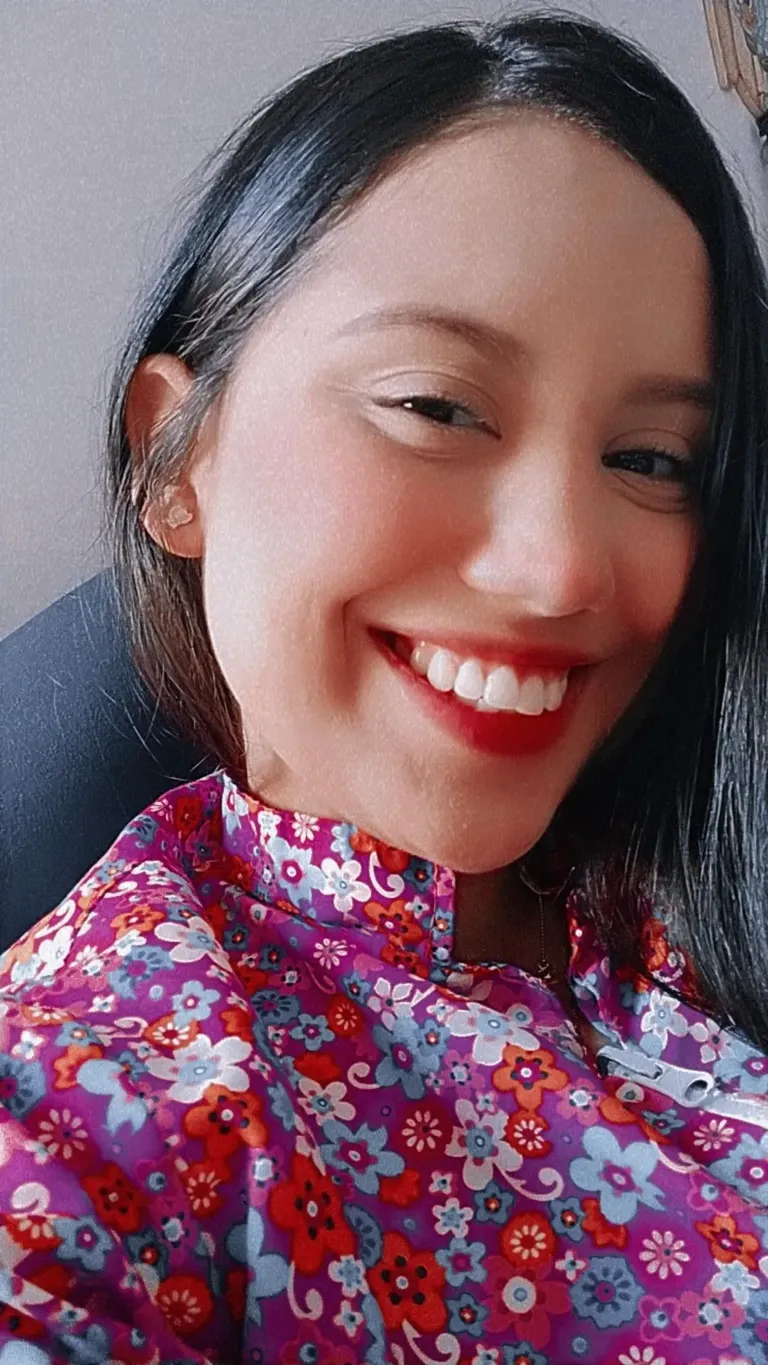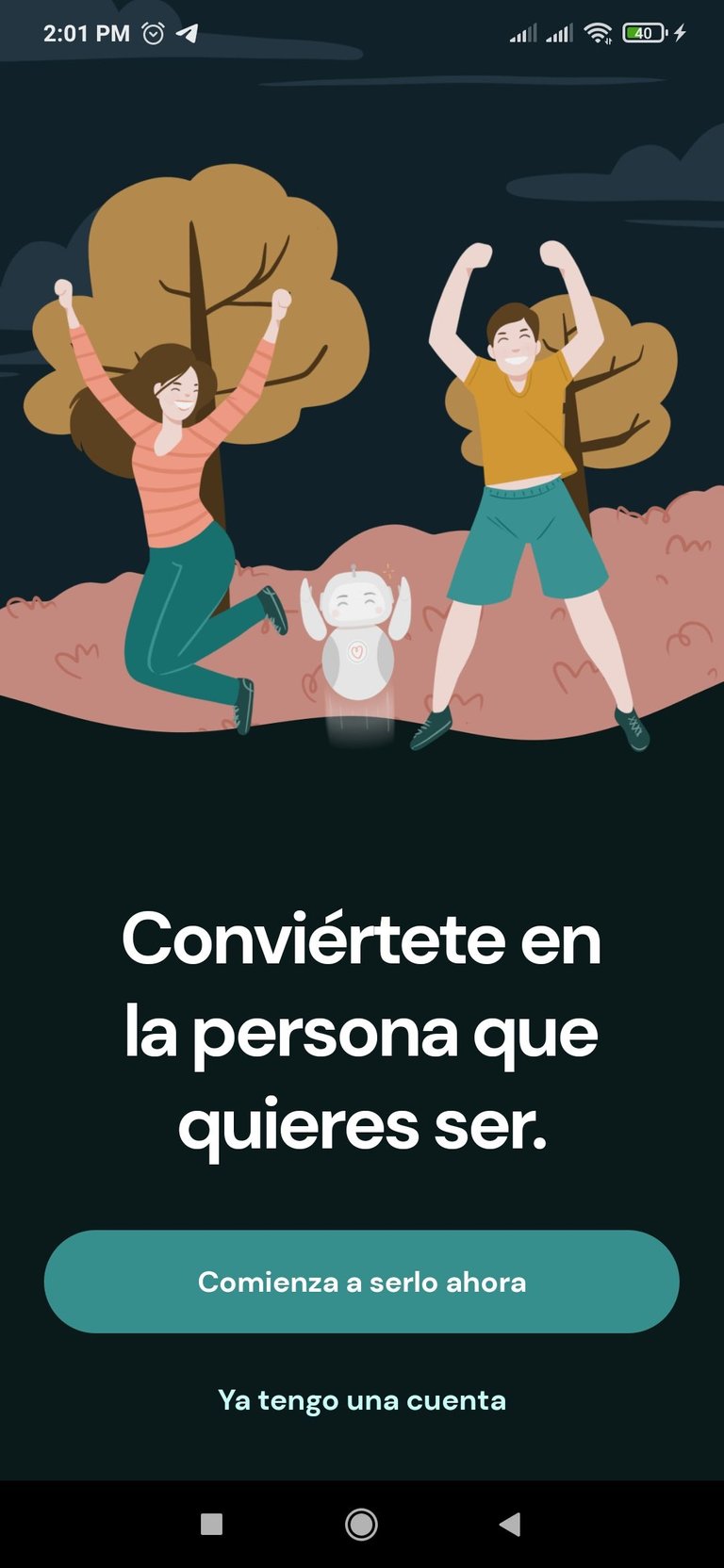 Ok, the first thing I did was to enter the Play Store on my phone and put in the search engine: anxiety this app by Yana was the first one that came up, so I decided to access it. I really liked the animations and the good comments it has, so I started the download.
After finishing the download, the app starts immediately and begins the process of creating an account.
(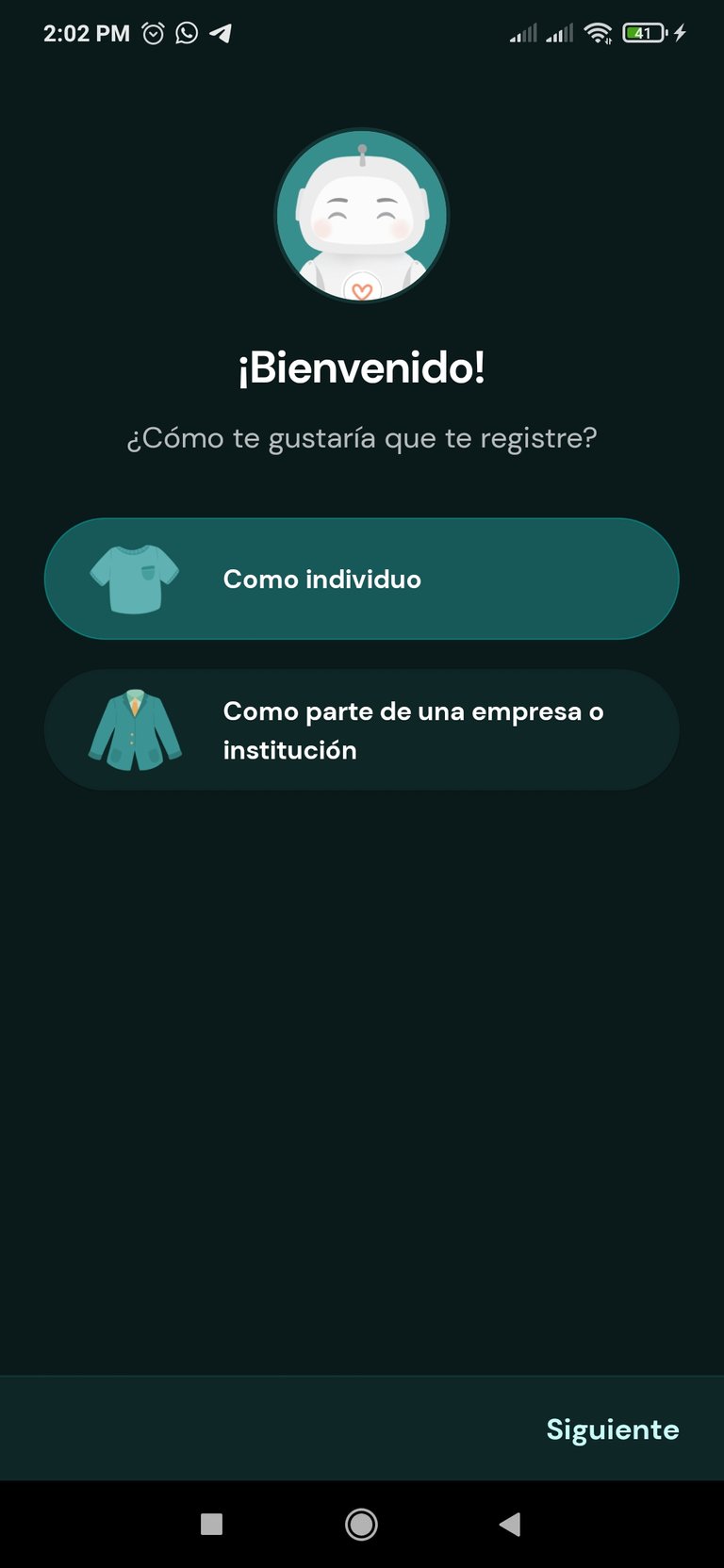 )
It offers several options; email, Apple, Facebook and Google. I chose to register using my email address. Then you enter your email address, choose a password and that's it, the account is created. Quite a simple process.
(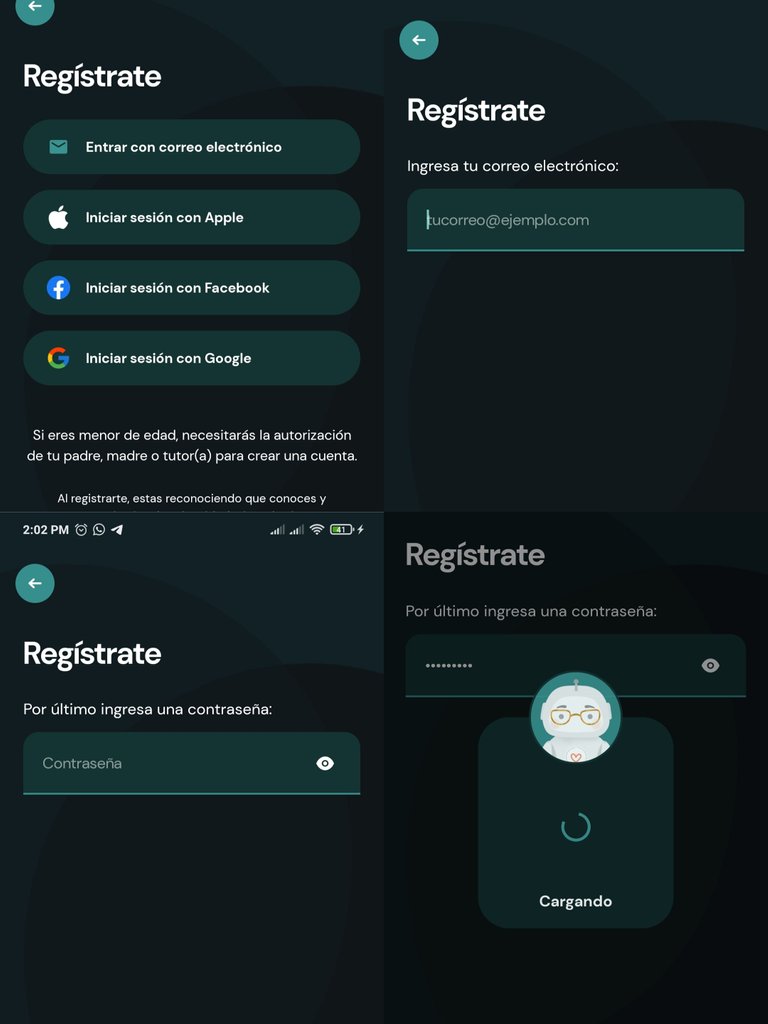 )
Once the account is created the bot, starts asking you a series of questions to find out what topics to focus on and how it can help you.
Screenshot_2021-12-09-14-02-02-39-871_com.yanaapp.jpg](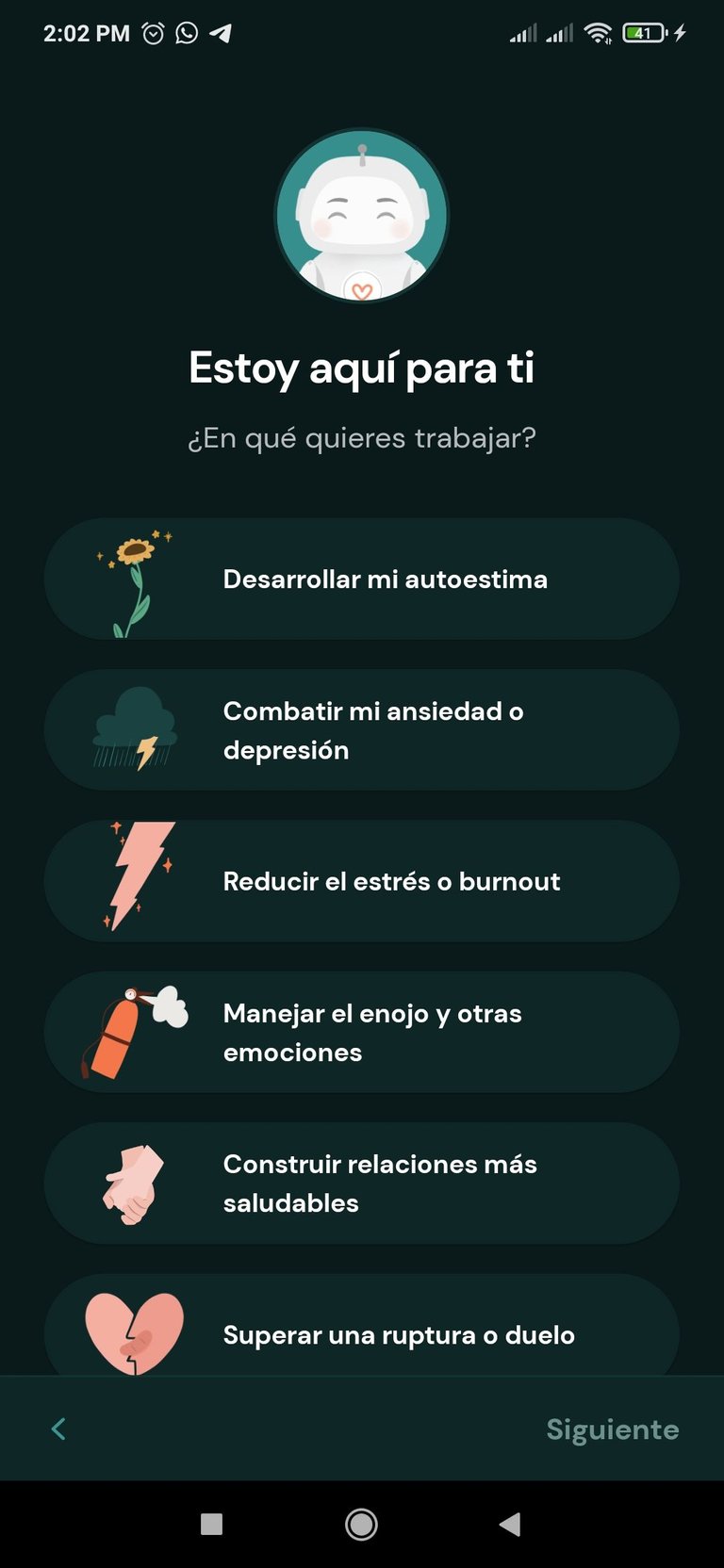 )
**This section seemed very important to me, although it can be a help in a moment of anxiety, it is only an app, it is not able to determine a diagnosis, but it can detect warning signs in case you have certain types of thoughts that threaten the life of the person.
(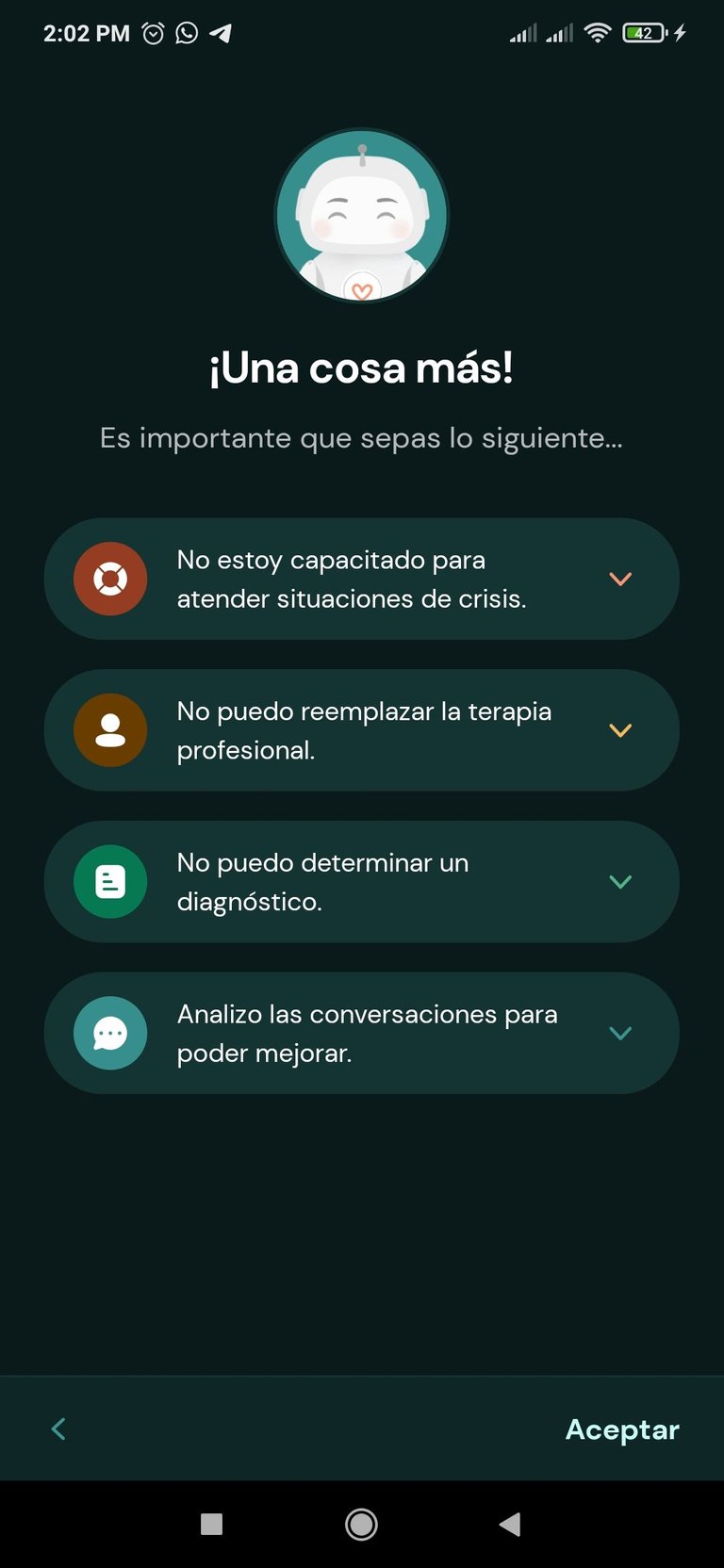 )
Once that process is finished, Yana begins to introduce herself, she explains that her name is an acronym for "You are not alone" I found it quite interesting,
(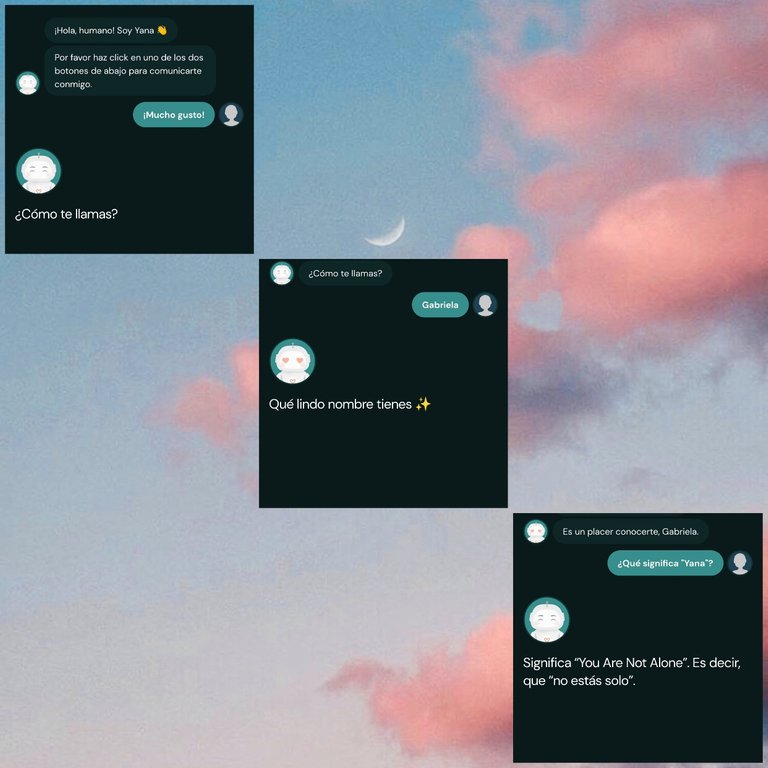 )
Through a series of messages, Yana begins to explain how the app works, what it is for and how it can help us. Up to this point I liked it, it may prove to be a good distraction.
(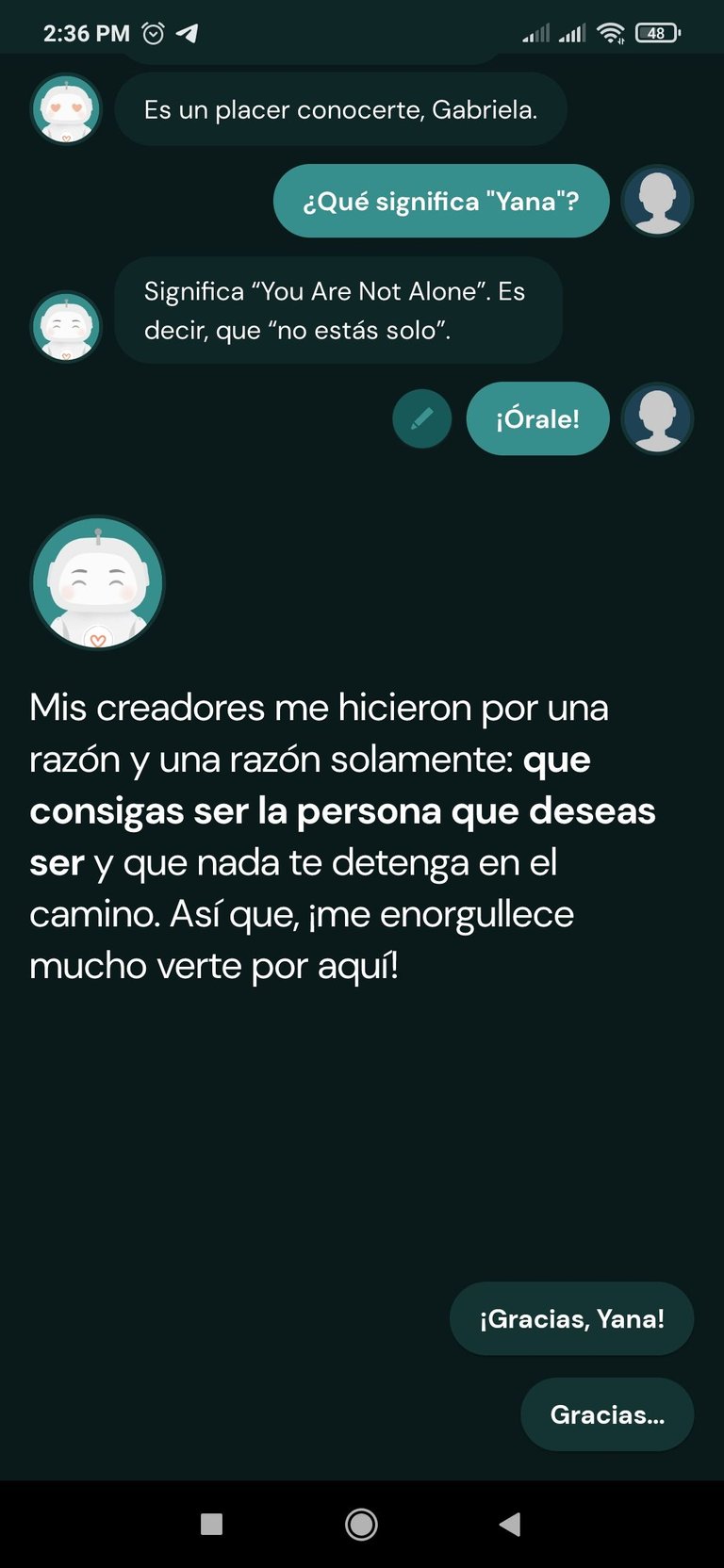 )
(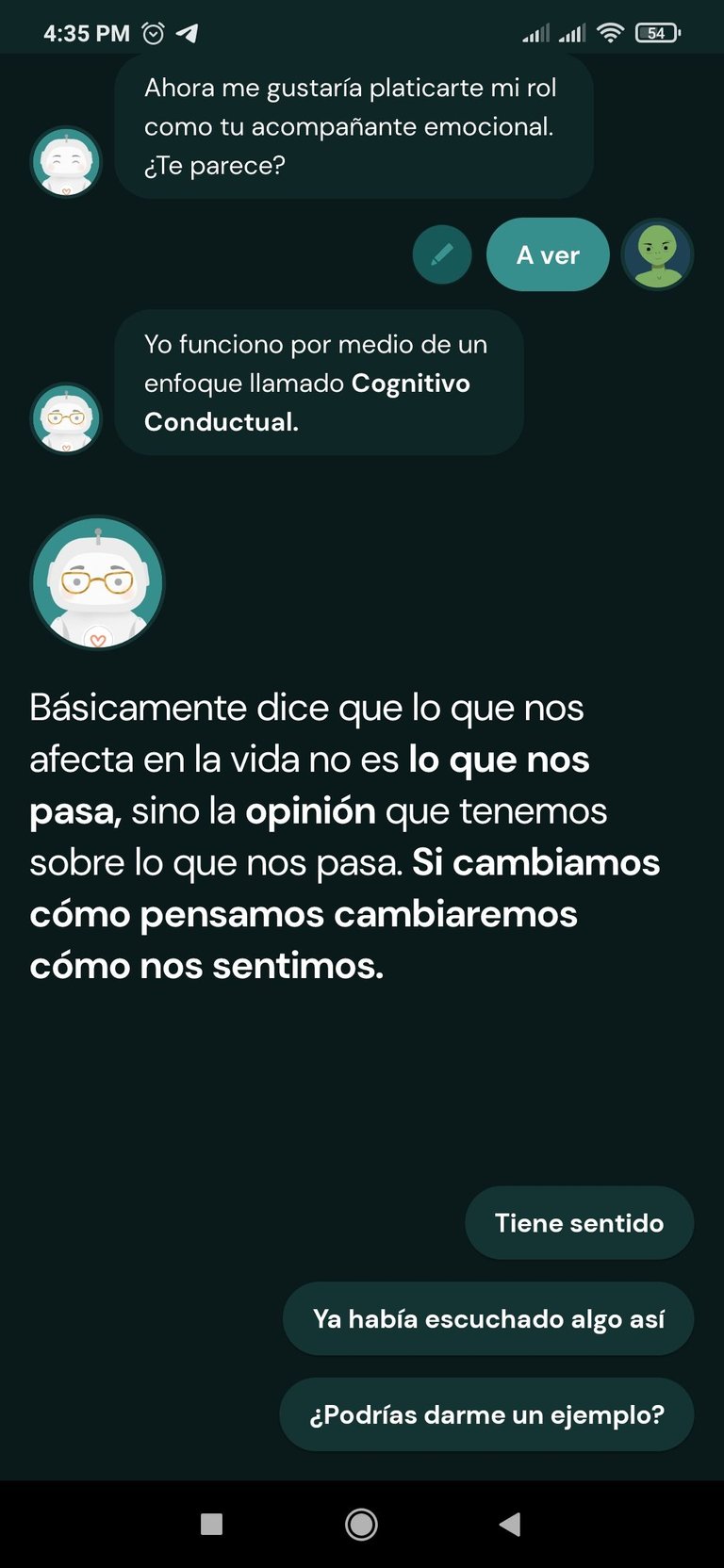 )
If we change how we think, we change how we feel.
This statement is completely true, situations affect us by the type of thoughts we have about them, now, it is quite difficult to see these situations from another perspective and with a positive approach, evaluating how they help us. Because that's how it is, every thing that happens to us is for our personal improvement even if at the moment we don't see it....
Screenshot_2021-12-10-07-25-17-17-335_com.yanaapp.jpg](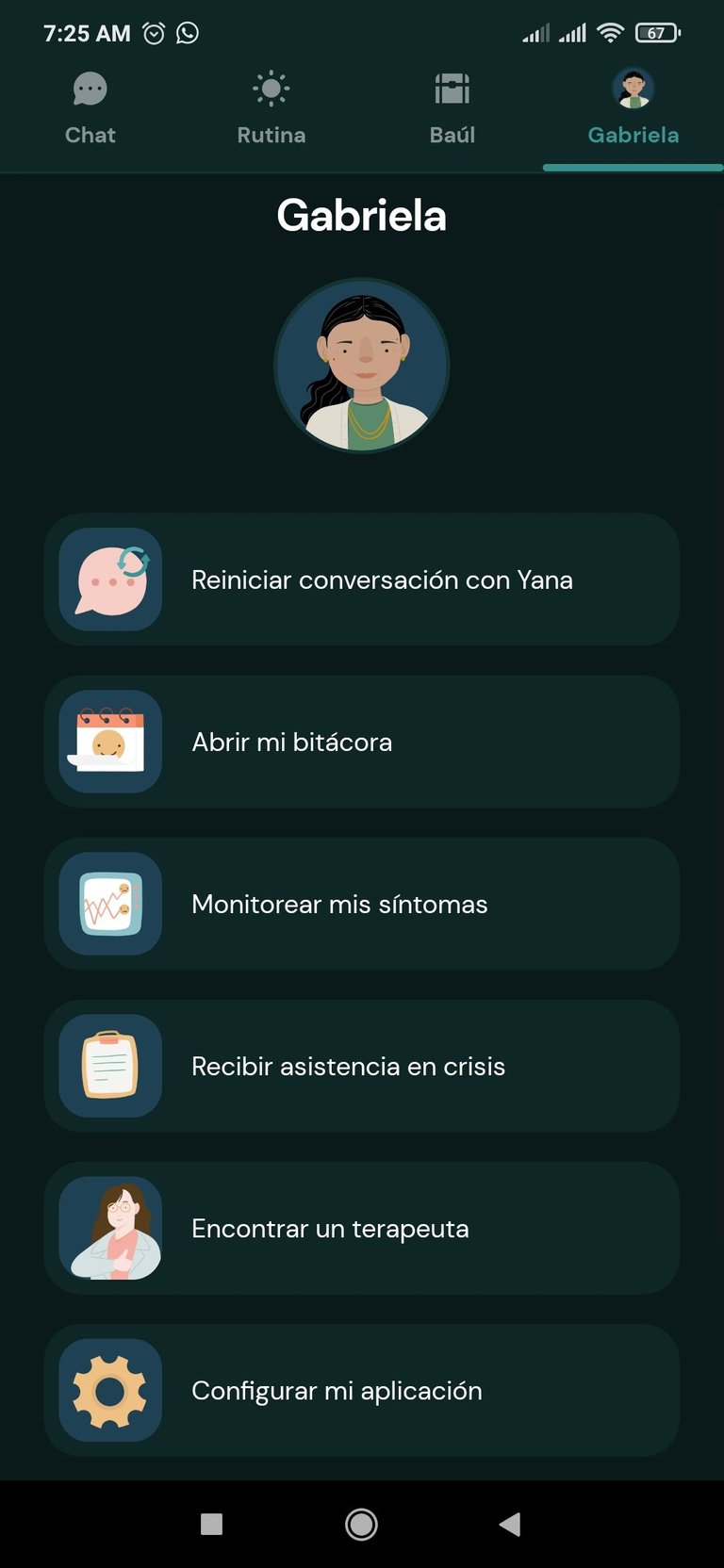 )
After spending a long time talking with Yana, she offers you the options to configure your account, change the avatar and the options that you can see in the picture.
*So far it has seemed to me something interesting, after spending some time investigating I had to go home and I don't have Internet, so today is a new day... As I have internet I got into the app and it has received me very pleasantly 🥺 with good morning and everything.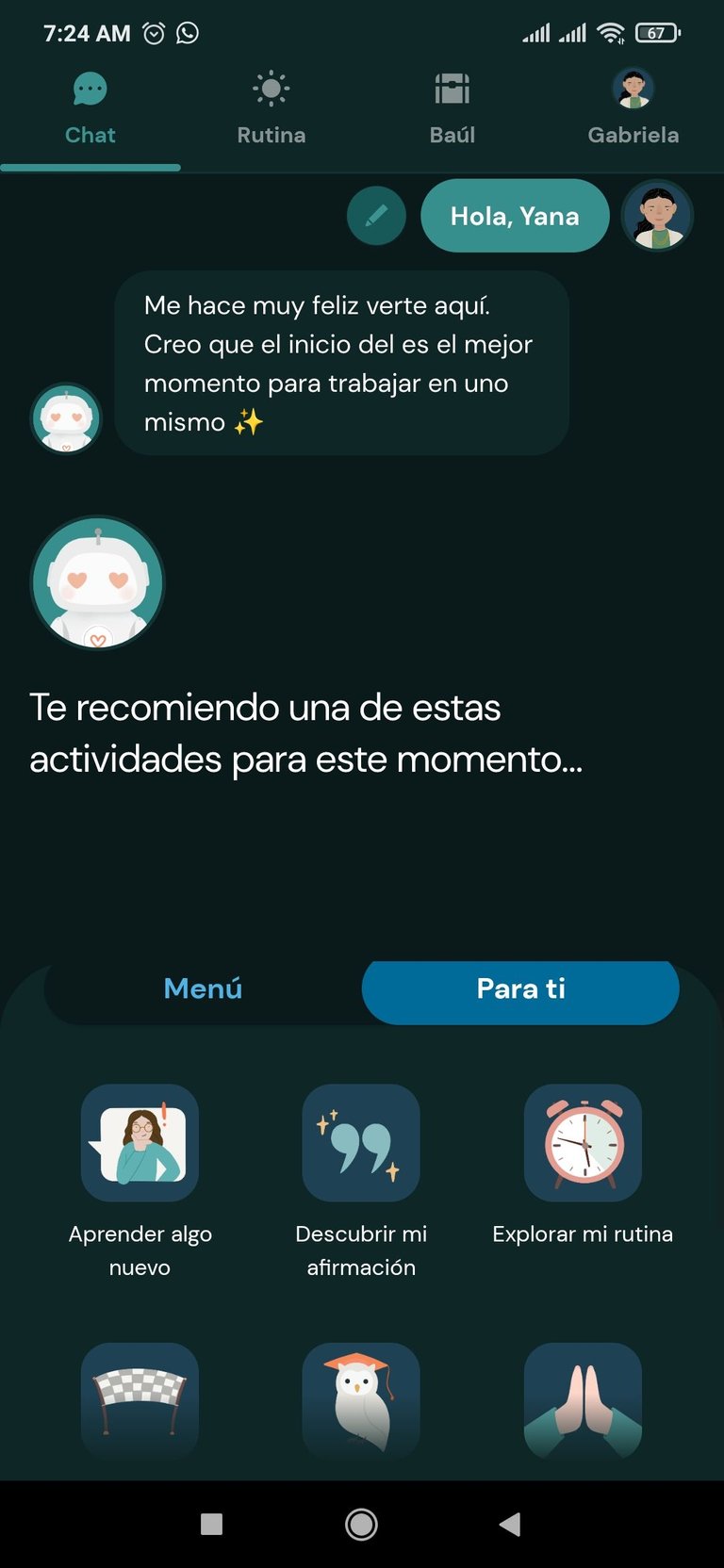 On this new day, Yana offers a number of activities to do in the course of the day, be it speaking, reminders, affirmations, mood assessment and many more options....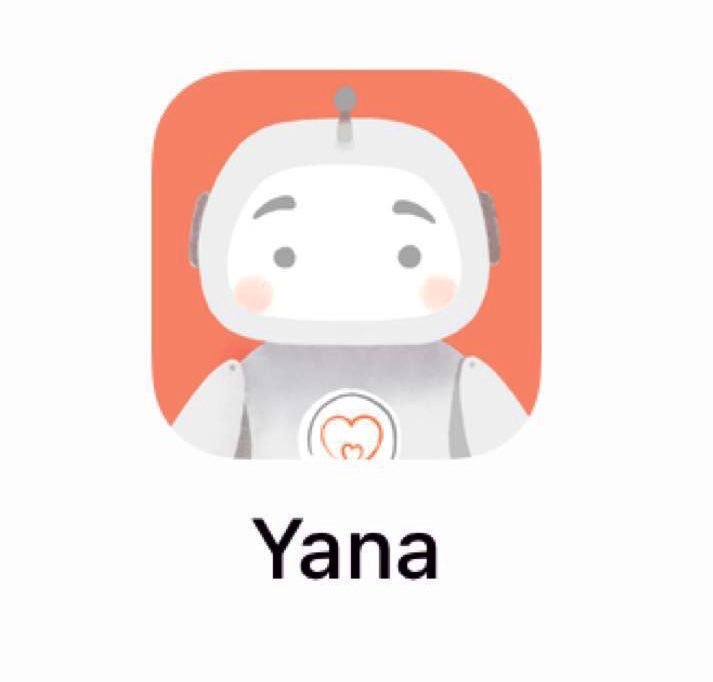 I will continue using the app for a few days and I will give you my final impressions, so far I have found it quite entertaining and didactic, it can be a good way to feel company even I think it can help in some way to feel better.
That's all for today, thanks for joining me in this blog and if you have used this app, tell me if it has helped you.

Contenido de mi Autoria.
Gif's del editor peaskd
Translated with www.DeepL.com/Translator (free versión)

---
---