Saying goodbye to a great friend
💞HOLA MI LINDA COMUNIDAD💞
💞HELLO MY BEAUTIFUL COMMUNITY💞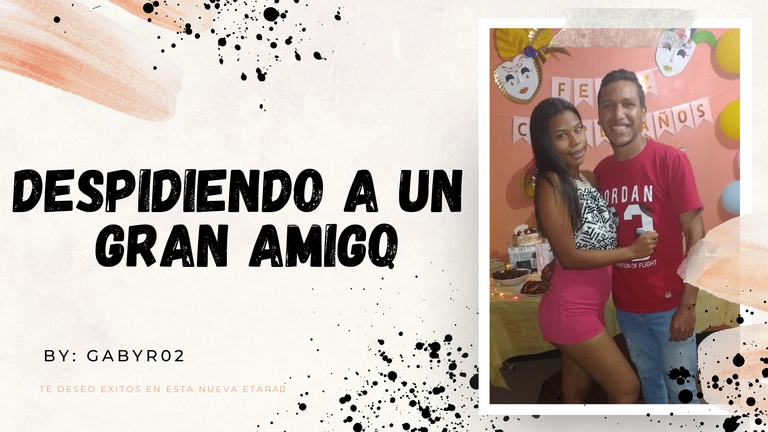 ---

Para nadie es un secreto qué la situación política y económica de mi país (Venezuela) poco a poco se ha tornado más y más difícil, a raíz de esta crisis miles de venezolanos han tenido que emigrar, en busca de una mejor calidad de vida. Por este motivo, he visto a familias completas desintegrarse, pero gracias a Dios ese nunca fue mi caso, aún así, sí he despedido varios amigos, el más reciente fue el día de ayer, con uno de los más cercanos a mi corazón, motivo por el cual otro amigo y yo le realizamos una despedida para desearle un excelente viaje y en la que, les seré sincera me puse súper sentimental porque sé lo mucho que voy a extrañarlo.

It is no secret that the political and economic situation in my country (Venezuela) has gradually become more and more difficult, as a result of this crisis thousands of Venezuelans have had to emigrate in search of a better quality of life. For this reason, I have seen entire families disintegrate, but thank God that was never my case, even so, I have said goodbye to several friends, the most recent was yesterday, with one of the closest to my heart, reason why another friend and I made a farewell to wish him an excellent trip and in which, I'll be honest I got super sentimental because I know how much I will miss him.
---
Comenzaré diciéndoles que estos dos chicos y yo, desde que nos conocimos tuvimos muy buena química, y aunque al inicio era un grupo super grande, por motivos locos, terminamos siendo 3, nosotros 3, un trío bastante inseparable, al que le encanta la comida, la buena vibra, apoyarnos y darnos aliento, al poco tiempo de unirnos, decidimos crear un grupo de WhatsApp y le pusimos como nombre "El bodorrio", si, se que suena raro, pero el nombre nos pareció tan gracioso, que así nos quedamos. Y así, mi bodorrio querido se convirtió en un grupo lleno de risas, que se reunía siempre que podía para pasar tiempo juntos, al inicio nos unió el baile, pues todos éramos parte del mismo grupo de salsa casino, pero con el tiempo nos terminó uniendo una verdadera y linda amistad .
I'll start by telling you that these two guys and I, since we met we had very good chemistry, and although at the beginning it was a super big group, for crazy reasons, we ended up being 3, the 3 of us, a pretty inseparable trio, who loves food, good vibes, supporting and encouraging each other, soon after joining, we decided to create a WhatsApp group and we named it "El bodorrio", yes, I know it sounds weird, but the name seemed so funny, that's how we stayed. And so, my beloved bodorrio became a group full of laughter, which met whenever we could to spend time together, at the beginning we joined the dance, because we were all part of the same salsa casino group, but eventually we ended up joining a true and beautiful friendship.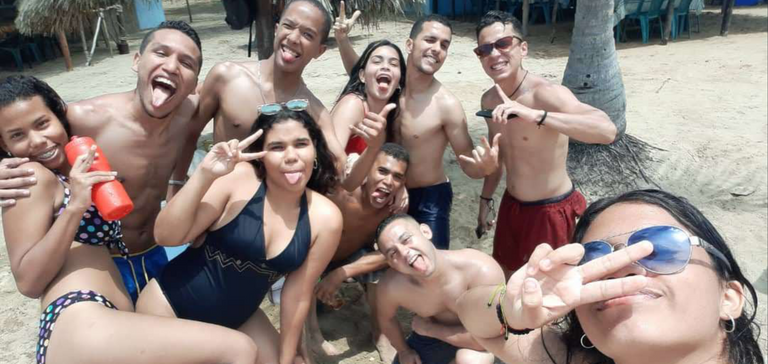 ---
Jesus Pérez (el amigo del que me tuve que despedir) siempre está lleno de energía de sinceridad y cariño sin duda alguna una de las personas más incondicionales que llegado a conocer y créame que todo el tiempo agradezco a la vida por habernos puesto juntos en aquella primera clase. Jesús Fermín, por otro lado, es un de los amigos más leales, graciosos y persistente que una persona pueda tener, con el mi amistad si es más larga desde que tenía 10 años aproximadamente. Y si, por si te lo preguntas los dos se llaman jesús 🤣 Yo, bueno, soy la niña del grupo, alguien tiene que fastidiarlos y regañarlos cuando hace falta🤷🏽
Jesus Perez (the friend I had to say goodbye to) is always full of energy, sincerity and affection, without a doubt one of the most unconditional people I have ever met and believe me I thank life all the time for having put us together in that first class. Jesús Fermín, on the other hand, is one of the most loyal, funny and persistent friends a person can have, with him my friendship is the longest since I was about 10 years old. And yes, in case you're wondering they're both named jesus 🤣. I, well, I'm the girl in the group, someone has to nag them and scold them when it's necessary🤷🏽.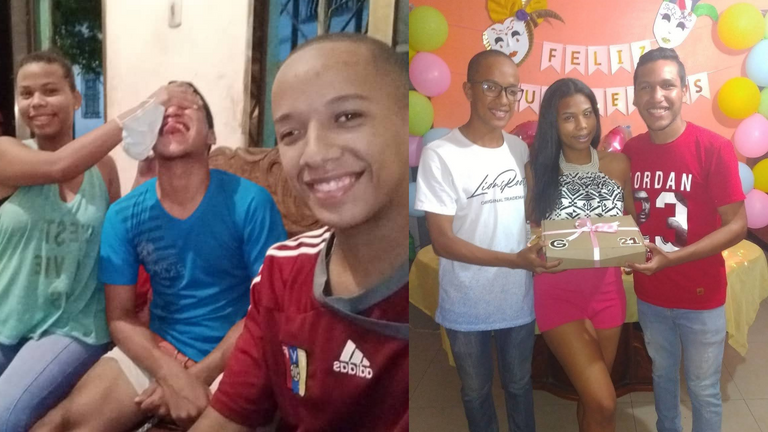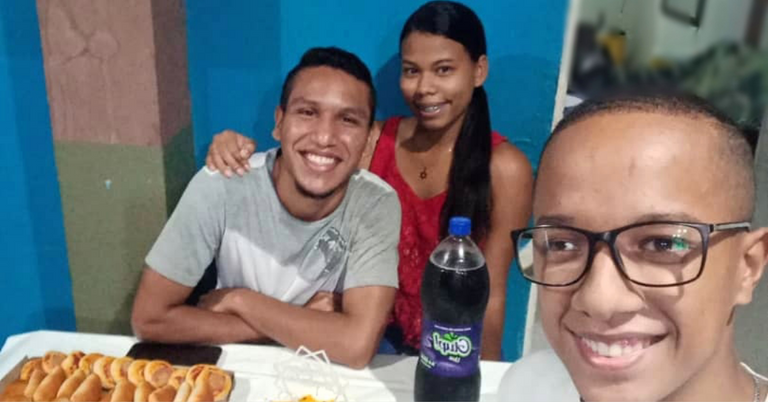 ---
Justo en este momento me siento bastante melancólica, pues sé que por un tiempo no será lo mismo, aún así entiendo perfectamente la decisión de mi amigo, pues sé, qué su nivel económico había disminuido bastante últimamente, también sé que él es una de esas personas qué siempre está intentando tenderte la mano, tanto a sus amigos como a su familia, por lo que se lo mucho que lo frustraba el no poder ayudar económicamente a sus seres queridos, aún cuando aquí trabajaba más de 12 horas diarias sin descanso.
Right at this moment I feel quite melancholic, because I know that for a while it will not be the same, even so I perfectly understand my friend's decision, because I know that his economic level had decreased a lot lately, I also know that he is one of those people who is always trying to reach out, both to his friends and his family, so I know how frustrated he was not being able to help financially to his loved ones, even when here he worked more than 12 hours a day without a break.
---
Pero así es la vida, debemos movernos para avanzar y prosperar, se que mi amigo es un triunfador y logrará todos sus objetivos. Sé que hace varias horas cruzo la frontera venezolana, y estoy esperando con ansias que me diga que llegó a su destino 🥰. Desde aquí, el sabe que le envío las mejores vibras.
But that's life, we must move to advance and prosper, I know my friend is a winner and will achieve all his goals. I know that several hours ago he crossed the Venezuelan border, and I am anxiously waiting for him to tell me that he arrived at his destination 🥰. From here, he knows that I send him the best vibes.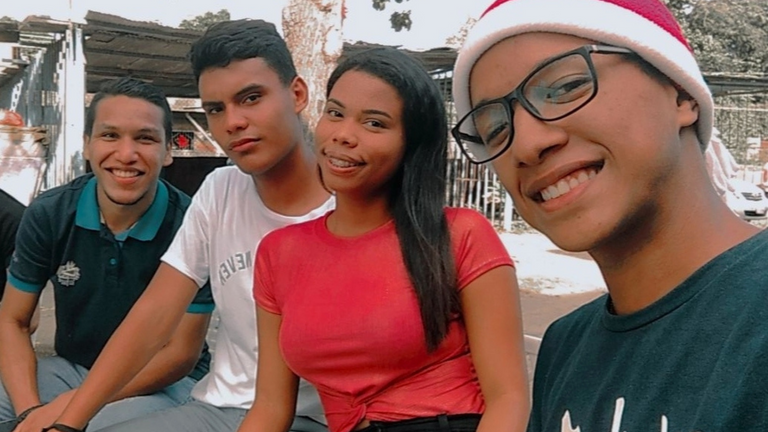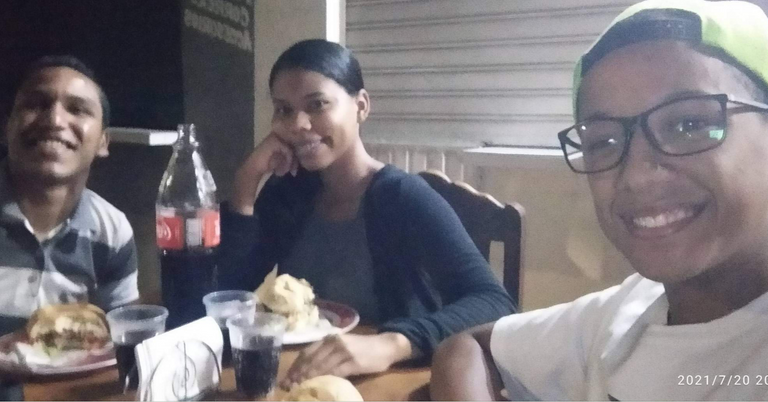 ---
Ahora, si te preguntas por nuestra despedida como tal, te contaré que lo que hicimos fue una de nuestras cosas favoritas: comer. Por lo que comprarnos perros calientes, refrescos y decidimos sentarnos a disfrutar de una buena comida chatarra mientras hablabamos de todas las cosas que nos han pasado desde la última vez que nos vimos, recordando viejas anécdotas y contandonos los proyectos a futuro que cada uno de nosotros tiene, realmente no saben cuánto me disfrute esa velada con los chicos, a pesar de que sabía que su motivo era la partida de Jesús Pérez. Pero soy optimista en creer que nos quedan muchos años de vida y se que la vida no nos mantendrá alejados por mucho tiempo, existen personas de las que simplemente no vamos a terminar de alejarnos nunca. Y como sé lo sincera que es esta amistad, tengo fe en que con ellos, así será.
Now, if you're wondering about our farewell as such, I'll tell you that what we did was one of our favorite things to do: eat. So we bought hot dogs, soft drinks and decided to sit down to enjoy a good junk food while we talked about all the things that have happened to us since the last time we saw each other, remembering old anecdotes and telling each other about the future projects that each of us has. You really don't know how much I enjoyed that evening with the guys, even though I knew that their reason was the departure of Jesus Perez. But I am optimistic in believing that we have many years left to live and I know that life will not keep us apart for long, there are people that we are simply never going to end up leaving. And as I know how sincere this friendship is, I have faith that with them, it will be so.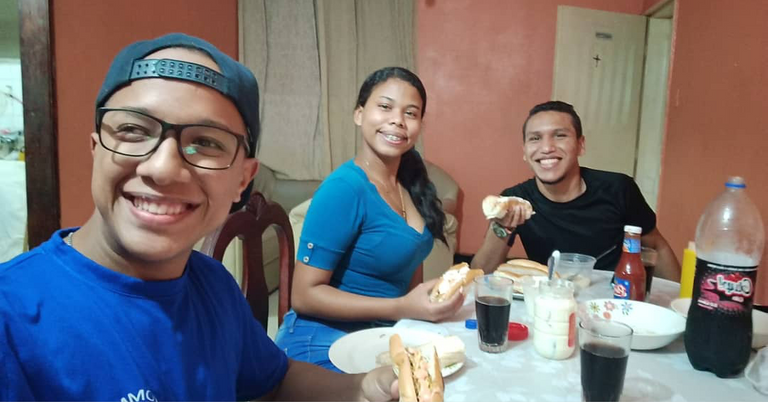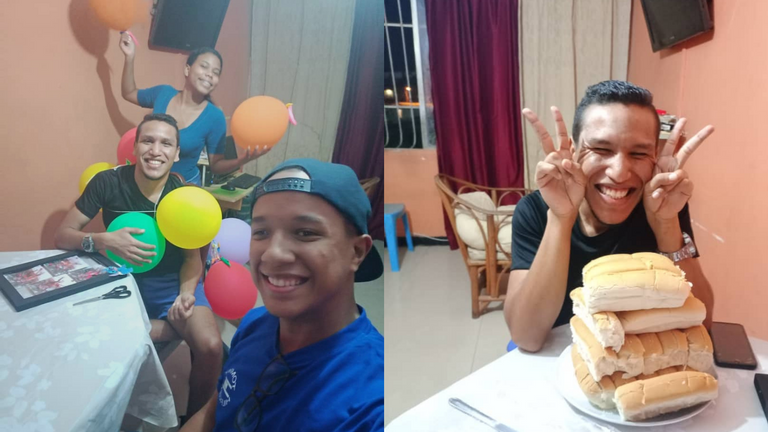 ---

Y bueno, este fue mi pequeño resumen de mi despedida a un gran amigo. Siento que pude extenderme muchísimo más, pero sé también que si pienso mucho en ello voy a llorar y no quiero hacerlo, pues sé que todo es en son de crecimiento y superación, no puedes llorar cuando una persona a la que quieres va a buscar su propio triunfo, prefiero mantener mi postividad, así que aquí estoy, enviándole buena vibra y mucho amor a mi hermanito mayor y a los muchos otros venezolanos que decidieron salir del país para crecer y cumplir sus sueños. Si llegaste hasta aqui

And well, this was my little summary of my farewell to a great friend. I feel that I could have gone on much longer, but I also know that if I think about it too much I will cry and I don't want to, because I know that everything is for growth and improvement, you can't cry when a person you love goes to look for his own triumph, I prefer to keep my positivity, so here I am, sending good vibes and lots of love to my big brother and to the many other Venezuelans who decided to leave the country to grow and fulfill their dreams. If you made it this far
---
Gracias por leerme y hasta un próximo post
Thanks for reading and see you in a future post
---
Edición: Canva // Edition: Canva
Traducción: Deepl. // Traslation: Deepl.
---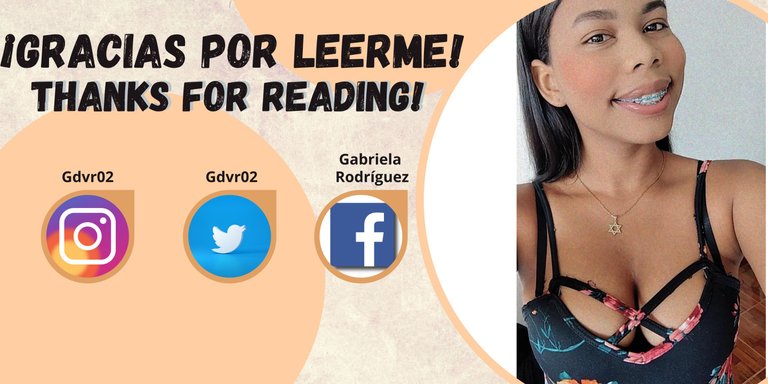 ---
---