20k+ HIVE Power Checked
My weekly Hive goals post from yesterday started with the title "20k HIVE Power by the end of September?".
From the HP level recorded yesterday, 1000 HP was needed to go over the threshold. I obviously wasn't going to do it without buying HIVE, and I was well aware of that.
As @jfang003 remarked in a comment, that would require 500 HIVE per week. And that was pretty much compared to my previous power-ups of HIVE this year.
But as I already knew, it wasn't impossible. It is just a matter of how many funds I spend for the HIVE I need/want.
Also yesterday, I said this:
I gave up on the idea we will see any major pullback on the price of HIVE
Only to have HIVE down by over 11% at some point today.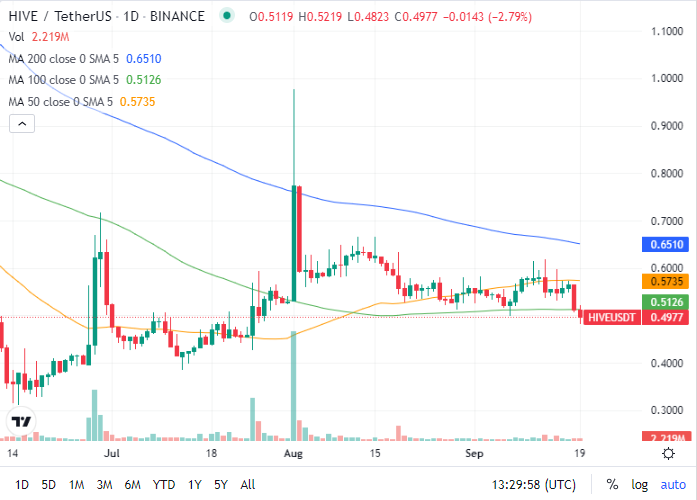 Now, 50 cents isn't exactly the price point I had in mind only a few months ago where I would buy more heavily. But that seemed a pretty good price today. It's been more than a month since the price of HIVE hung onto the 55 cents level.
To be honest, I don't know if this is a signal of returning to a closer sync with the broader crypto market or if it was a short dip, and HIVE will continue its sideways movement.
I am prepared for both situations. If HIVE drops further, I have more stablecoins to buy more of them. If that was a short dip, I am glad I didn't just buy a little bit this time and assured in advance that my HP mini-goal for September is reached:
==> 20k Hive Power by End of September Mini-Goal Completed
This means I purchased and powered up at least 1000 HP today: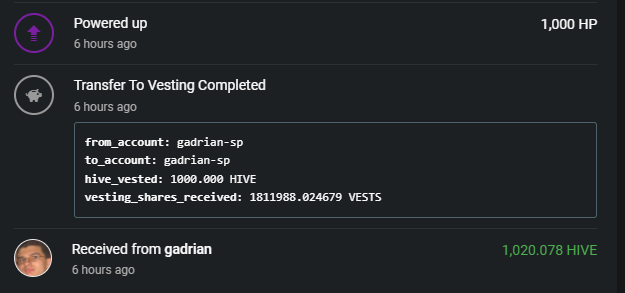 The waiting game hasn't brought me much satisfaction this year in areas where I focused upon. Sometimes when things go in the direction you want to, it's better to just act and stop waiting for better deals. You might never get them. And what's worse, you will probably get worse deals in the end.
In my HIVE case, I didn't buy enough below 40 cents, I didn't buy enough between 40 and 50, which makes 50 cents a good deal now.
I have to say, that regardless of where HIVE's price goes from here, I'm pleased by what I accomplished today. 5 more grand to reach my HP goal this year!
Posted Using LeoFinance Beta
---
---