Atypical Bear Market
From 2008 to 2009 United States and later the world experienced the latest severe global financial crisis.
The crisis started for financial reasons, or should we say greed.
Subprime Crisis and Bitcoin as a Reaction
For the housing market to keep growing, during the early 2000s, new types of products such as subprime loans or adjustable mortgages were invented in the US to allow people who didn't qualify otherwise access to sizeable loans at low interest rates (initially).
We know what happened next.
Bitcoin might have been invented as a reaction to the subprime financial crisis and the traditional banking world.
Without digging too much into details, the relevant dates are too coincidental not to have a connection. Bitcoin.org domain was registered in August 2008 and on 31 October 2008, Satoshi posted his/their first paper related to bitcoin. The first block was mined on 3 January 2009.
But, apart from the initial months of bitcoin's history, when probably only a handful of true believers were involved, all tech-savvy, bitcoin and crypto space as a whole hasn't been through an economic crisis.
Another Economic Crisis, Influence on Crypto Cycles
We've gotten used to the big cycles in the crypto space, but I don't think many predicted this type of evolution for bitcoin and the crypto market as a whole this time around.
First of all, both previous bitcoin cycles ended with a blow-off top kind of movement. It is almost a certainty this time we had a top at around 67-68k for bitcoin, and it wasn't nearly as spectacular as many expected.
So, what happened? Two things did:
much higher institutional involvement than in the previous cycles
economic crisis in progress, potentiated by lockdowns and war and their effects on trade, industries, and prices as a whole
It's one thing when temporary speculation on the crypto prices occurs when mindless attacks on crypto happen, it's another when we experience a full economic decline, and crypto is seen as a risky investment.
Short-Term Crash or Bear Market?
Is this a bear market? Yes, I believe so. It's hard to believe crypto will reach higher levels while everywhere you turn there's another announcement of more bad economic news. And this is felt directly by the population and businesses alike.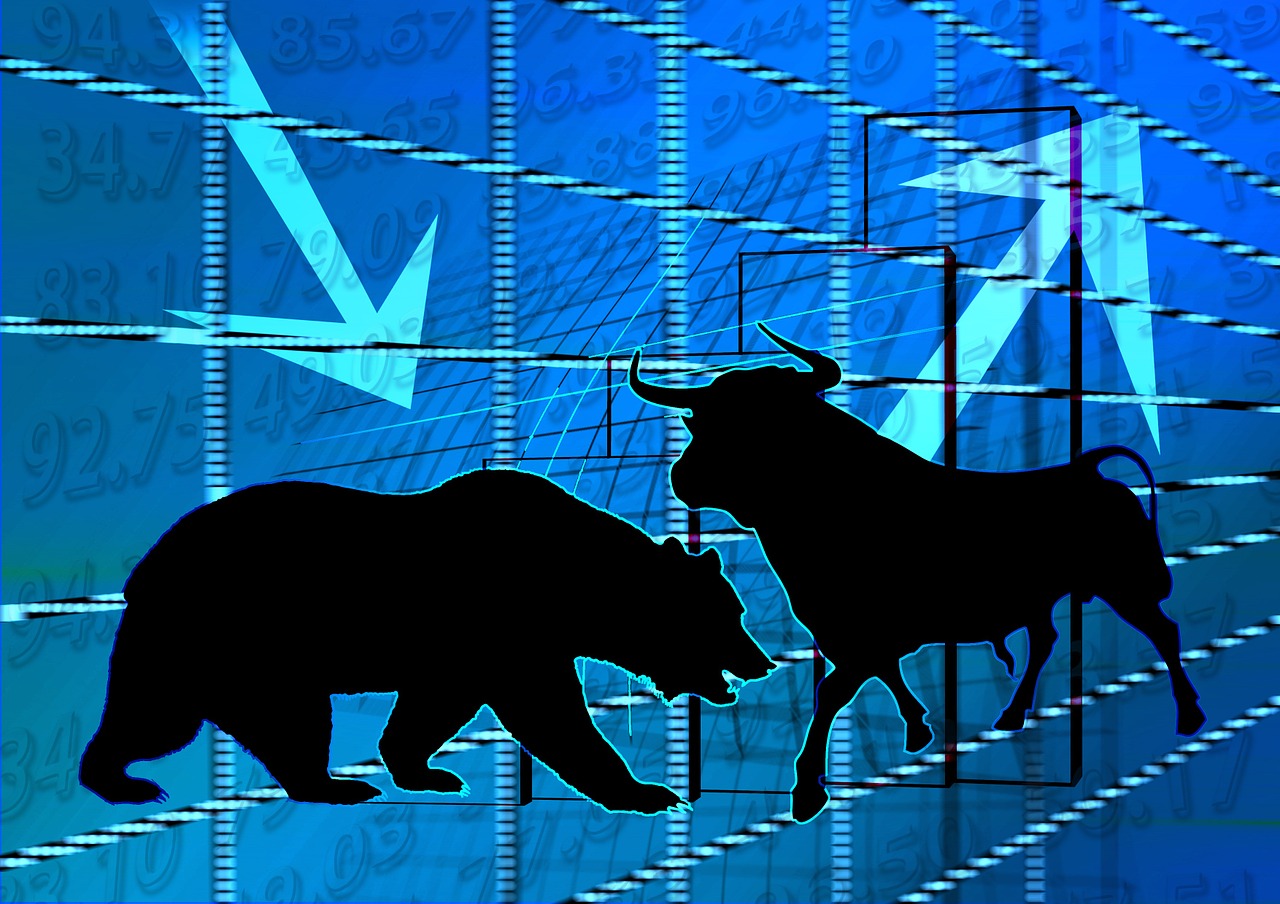 Source
Beware, all bear market beginnings - if we were to consider these days the beginnings, and not when bitcoin topped at 67-68k - have periods of dead cat bouncing, as they are called in trading. They are the type of movements that catch people who wish this was a dip and that the market will quickly turn, on the wrong side of the trade if they buy when they happen.
I've been caught by this type of movement more than once in the previous bear market, thus losing more than if I just waited to the bottom and then until they recovered (stablecoins weren't popular back then).
How to React?
To wait it out and keep doing what you do every day without minding the price is the simplest way to weather the bear market. It won't be easy though. You will see your tokens go to dust in dollar terms and it will be a long winter - as this is called - until they start to recover.
You can exchange the most volatile of them to stablecoins or bitcoin or other stable-ish assets. A little late for that, but I believe we are pretty far from the bottom. After seeing the drama UST went through, one could be thinking twice if the peg will hold when one needs it to hold (when you'd want to sell the stable coin for a volatile one, for example). As someone who has some UST and LUNA (nothing spectacular), and couldn't do anything because they are locked for 14 days, this made me lose some confidence in the ability of stablecoins to go through a significant attack without serious damage.
Personally, I took a more defensive position for now, because I don't think it's over yet, even if the 28-29k level will hold for a while. On Hive, things will stay mostly the same, at least where HP, HBD, and tribe tokens I use are concerned. That's because I'll keep earning more of them through curation.
Don't let the prices get you down, because over time they will affect most people. The bear market, after its initial crash phase, provides great investment opportunities.
Also, find tricks to keep you away from the market swings, if you don't need to.
Maybe I'm wrong and the market will bounce hard from here. I'd be ok if it did, my portfolio will go up as well in dollar terms. At the same time, I have a little more stablecoins which means I'm ready to buy lower levels, if or rather when they come.
Posted Using LeoFinance Beta
---
---