DEC Batteries Sale Coming in Less Than a Week
I'm sure most people involved in Splinterlands know what DEC Batteries will be and have already seen the sale page: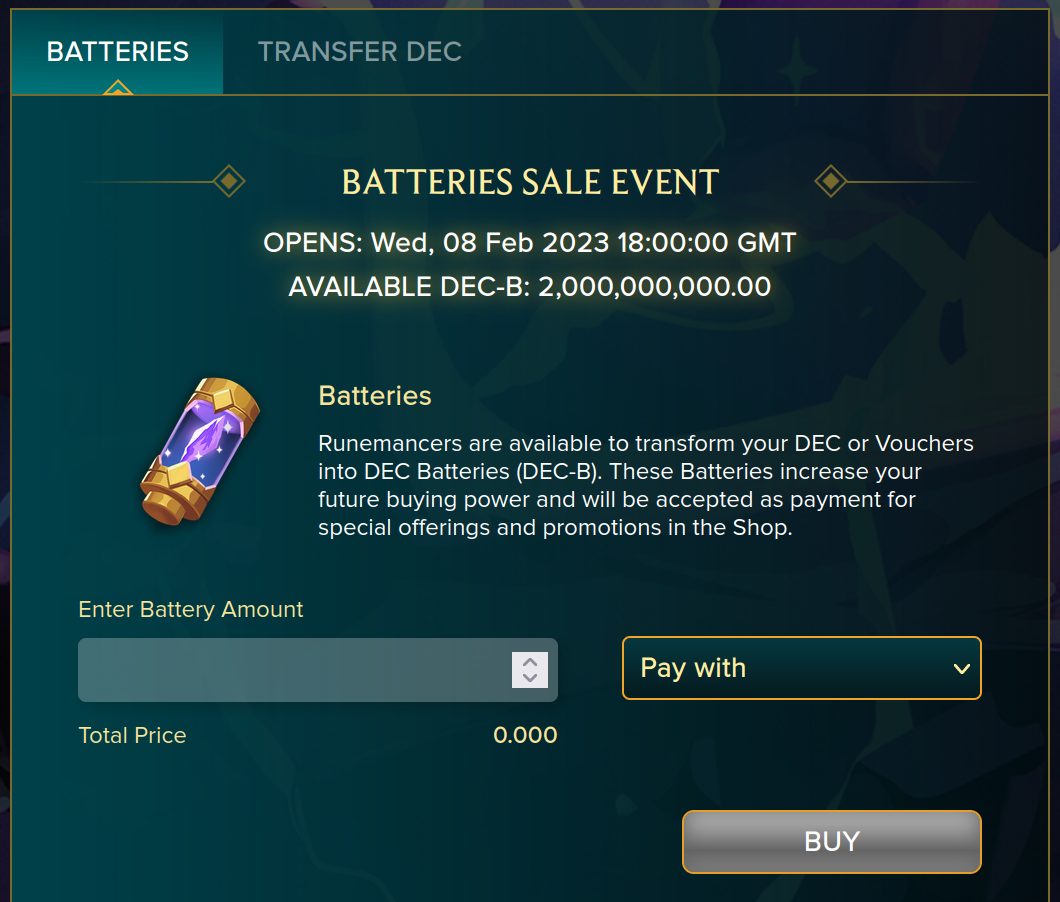 It came with the new DEC dashboard on modernized tech and was updated during the last maintenance window this Tuesday.
So, it looks like DEC batteries went ahead on the website (as approved by the DAO vote), despite a SPS DAO proposal being rejected at the last minute about their first use case:

Regarding the Land Survey "Potions" proposal, I admit I was one of the SPS stakeholders who voted For it until the last few hours, because I will most definitely make those expenses and 20% off is 20% off, regardless of how you put it, from this perspective.
However, I agreed with some of the arguments against the proposal (not to mention the last town hall revealed a host of expenses to be expected for holding land, if you want it productive), and after seeing the tone during the Town Hall and the openness toward a "sweetened" deal, including some potential options (like the one that this presale would offer benefits early in upgrading your land buildings), I changed my vote. Enough others did that, and so, from a passing proposal it turned into a failed one.
And now, we are facing an interesting situation.
We are less than a week until the sale for DEC-B begins (and probably ends), and we don't have clarity about its usage on land.
Since the proposal was rejected, we don't even know if DEC-B could be used to improve survey chances or not (I assume the land survey "potions" will still exist either way), and if we get a sweetened deal or not, after all.
I hope this subject gets clarified by or at the next Town Hall so that people can have informed decisions for the DEC-B sale, on Wednesday, February 8th.
Posted Using LeoFinance Beta
---
---