Mavs Test Server for Land 1.5 * My Hive Goals (Week 37, 2023)
This is a short sum-up table with the state of my goals in easier TLDR form. The table has only a general overview, with details expanded in the post.
| Current State/Other Selection Criterion | Goals Matching the Criterion |
| --- | --- |
| Ongoing | 5 (HP + HBD Savings, LEO Staked, Comments Made, DEC Saved 2 - Stage 2, Cards for Staking on Land - Stage 2) |
| Completed Main Goals | 0 |
| Completed Goals | 3 (DEC-B Saved, DEC Saving 2 - Stage 1, Cards for Staking on Land - Stage 1) |
| Main goals | 3 (HP + HBD Savings, LEO Staked, Comments Made) |
| Goals | 2 (Cards for Staking on Land, DEC Saved 2) |
| New Goals | 2 (Cards for Staking on Land, DEC Saved 2) |
| Increased Goals | 3 (HBD target for HP+HBD Main Goal - twice, DEC-B Saved) |
| Decreased Goals | 2 (Comments Made, Cards for Staking on Land - Stage 1) |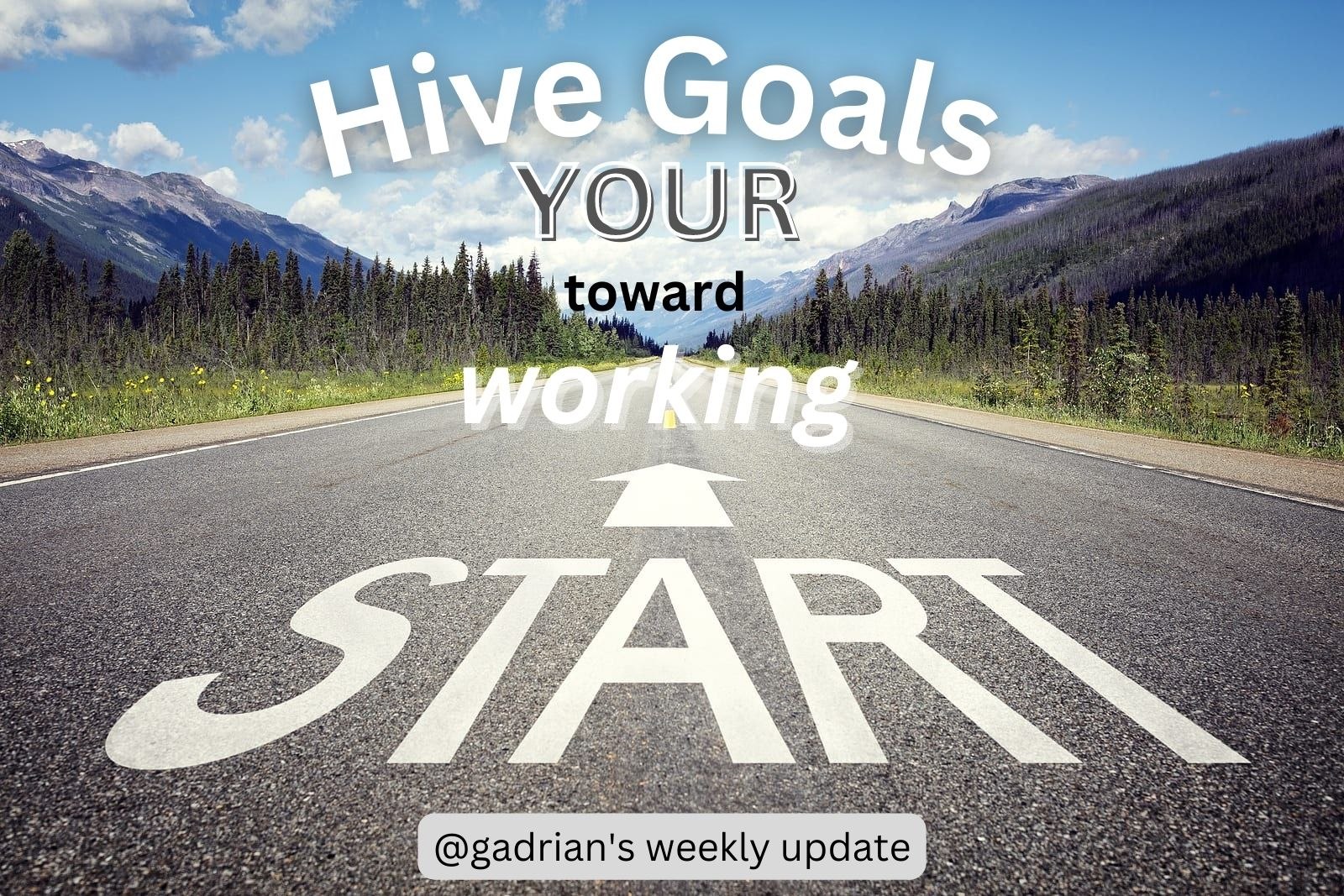 I include a link to the initial goal-setting post for 2023, for reference, if needed.
This weekend Splinterlands got the Mavs test server updated with Land 1.5, something we've been waiting for for a long time and which is the final phase before launching Land 1.5 fully. For some reason, I am unable to set up new worksites after setting up my first one and staking cards on my plot with the Keep too. I filed a bug report but nothing so far. What's kind of annoying is that it seems that I am the only one experiencing it. Nobody else mentioned it in Discord.
Anyway, since I can't play the game on the Mavs test server, I decided it was time to pull my cards from the rental accounts that are slated for land and move them to my main account. Apart from a few cards that were rented out, everything is now where it should be. One less land-related task I'll have to do later. And since it took a few hours to complete everything, I'm glad this is out of the way.
Otherwise, we are going through a normal pre-Hivefest short-term uptrend for HIVE, which I'm sure is a nice chance after the recent weeks of downtrend.
Let's see what has changed since last week regarding my Hive goals.
My staked HIVE reached 34,502 HP this week. I am on course with my daily powerups for the PUM badge this month. My HBD savings remained at 160 HBD.
Here's what the evolution of the HP+HBD goal looks like (unless we have some price recovery by the end of the year, chances are to miss this goal):

Here's where I'd add some information regarding the amount of HBD/HIVE per week I'd need until the end of the year, but given the recent evolution listing this makes absolutely no sense.
I staked another 200 LEO this week - 150 during LPUD - and reached 19,350 LP. My powerup from this week is below the average needed per week. I wouldn't mind if I cleared this goal a little quicker.

I currently need to stake 210 LEO weekly (roughly the same as last week) to reach the target by the year-end.
Splinterlands Land Expansion Main Focus
Land expansion's main focus extends throughout 2023. Unless I change the strategy, it will be the only main focus / main goal for Splinterlands in 2023. But there will be several 1-3 months goals.
First Land-Related Goal: DEC/DEC-B Saved - Completed
This goal is COMPLETED.

Deadline (passed): When DEC-B offer runs out, either because all were sold out or because the time limit was reached (April 9th).

Target to consider the goal completed: 1.5 mil. DEC-B saved. Done!
DEC Saved 2 Goal - Stage 1 Completed
[COMPLETED] Deadline stage 1: June
Deadline stage 2: August/whenever Land 1.5 is launched
Deadline stage 3: End of 2023?
Target to consider the goal completed:
stage 1: 1.2m DEC (COMPLETED)
stage 2: 2.2 DEC (1m additional DEC)
stage 3: 5 DEC (2.8m additional DEC)
Current situation: 1.2m DEC (liquid) and 112k DEC x 2 = 224k DEC in SPS:DEC diesel pool.
Note: Stage 2 target will be missed.
New Land-Related Goal: Cards for Staking on Land Stage 1 Completed
The purpose of this goal is to build the amount of high PP cards I need for staking on my tract.
We will need to fill 5 slots per plot with staked cards, without requiring summoners (that doesn't mean they can't be used as regular cards).
So, what are the details of this goal?
Deadline:
[COMPLETED] Stage 1: June 2023
stage 1.5: August/whenever Land 1.5 is launched
stage 2: End of 2023? (this will be a new goal)
The total number of maxed-level* cards needed for staking on land: 500 (5 x 100).
stage 1: need 120 cards for land by the deadline (decreased from 220) COMPLETED
stretch goal: have optimized cards for 24 plots COMPLETED
stage 1.5: need 220 cards for land by the deadline
stage 2: have 500 cards for land
stretch goal: have optimized cards for 44 plots
(*) any card with at least 1000 PP suitable for the terrain types I own will do (better for better plots); doesn't have to be maxed
Current situation total: 140 / 500 (28%)
Current situation stage 2: 22 / 100
Time remaining until Stage 2 deadline: 1 week?
Note: I'll analyze if it's worth finding additional cards to complete stage 2 of this goal, even though I won't have enough DEC to stake them all.
Original goal: 18k, REDUCED to 17k, by the end of 2023.
I started this week with a total of 16566 comments made.
Ended the week with 16675 comments made, which brings the number of my comments during this week to 109, which is above my needed weekly average.
I now need an average of 89 comments weekly to reach the goal of 17k.

Weekly Buy - LEO
I continued my weekly 10 HIVE worth of LEO purchases (67+ LEO purchased compared to 65 the week before). I'll keep doing that until I believe I am out of the woods with my LEO Power yearly main goal or until the price of LEO pumps and it doesn't make sense to buy anymore.
---
---