Michael Saylor says: "Ignore All the Statistical Models You Had Before"
I've seen yesterday the post of @jrcornel where he mentions a podcast where Michael Saylor was invited and where he said that volatility will be lower going forward, now that institutions are involved.
Today I thought I should listen to the podcast as well. If for no other reason, because I never listened to the guy before.
So I did. I followed the link provided in the post which I'll add here as well, and listened through the entire 2h13m podcast.
Here's the link:
https://episodes.castos.com/5ffc6bf0bf71b5-21733898/34.-Michael-Saylor-on-The-Fiat-Standard.mp3
For us, including myself, and the potential outcome of this bull market, revelant seems the discussion starting from around 1h30m.
That's where Michael Saylor said we should ignore all the statistical models we had before, including the ones about halvings.
He invites us to forget the history of the price of bitcoin and crypto in general, because we are entering a new phase, one in which those models have no meaning anymore.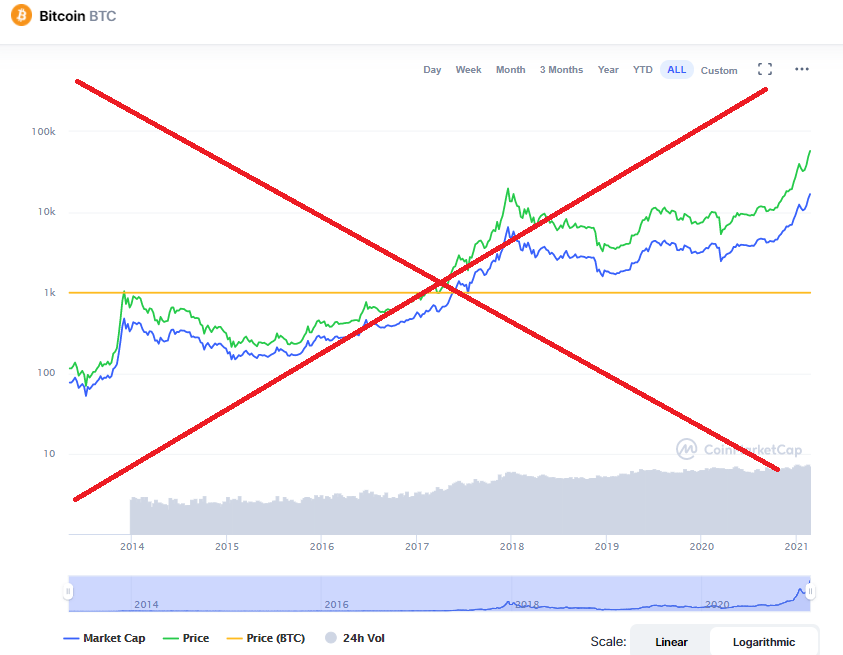 Is he right about it? I don't know and we shall see. But if he does, all models regarding the peak of the current bull market and the following bear market are going to the trash bin. So are our previous experiences in the crypto world and "war" scars, as well as carefully planned exits.
If we won't have a 80% crash anymore, is it still worth it to exit some of our assets? To be honest, I tend to believe him on this account, these corporations and big firms don't jump onto bitcoin only to see it crash 80% in a few months the following year.
If holding bitcoin now on the rise does great to their stock prices, what would happen to that price when bitcoin plunges?
I invite you to listen to this part of the postcast as well.
Share your impression on this as well. Jrcornel in his post disagrees with Michael and still thinks we will have a big crash coming from a peak of around 200k per bitcoin to around 40k.
Posted Using LeoFinance Beta
---
---