SplinterGlossary Update * Hive Power-Up Day
Normally, Saturdays are the time for my SplinterGlossary weekly update.
SplinterGlossary Update
As I'm filling in the abilities definitions, there's not much to update you about. We are now up to 240 definitions added. It's surprising to me how much time it takes to add even a one-liner definition. Mainly because of the linking, that's the most time-consuming operation in these cases, even though I've optimized the process to do the least amount of work.
Next week will be abilities as well. Probably the other week after that as well, mainly.
Hive Power-Up Day
I haven't participated in many HPUDs over time, but these power-up days are starting to grow on me.
And since today is the first of the month and my SplinterGlossary update wouldn't have been very interesting, I decided to spice up the post with details about my power-up from today.
But let's do the power-up first, lol.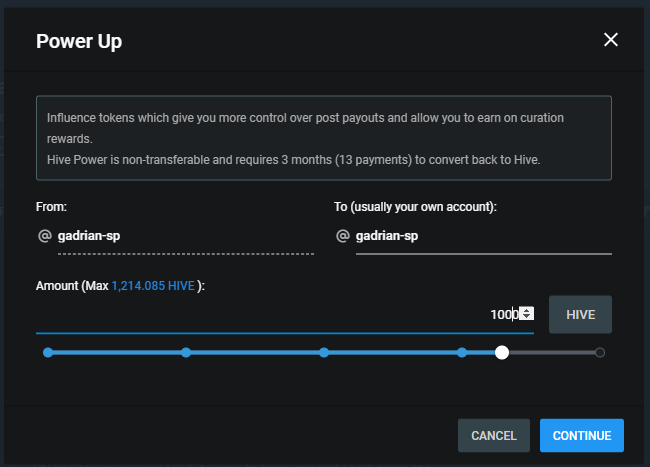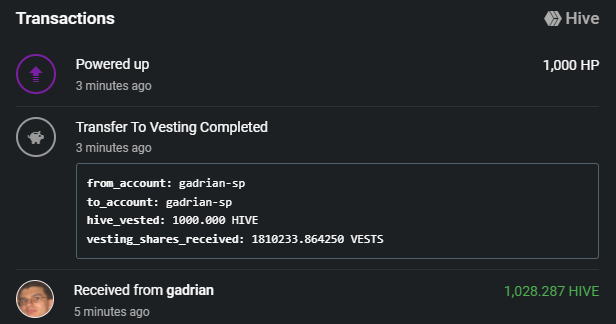 Since I was going to participate, I thought the best idea would be to make another big push towards my HIVE Power goal at the same time. Year is slowly approaching its end after all.
So I powered up 1000 HIVE today.
Congrats to everyone who has been a regular to HIVE Power-Up Day! I'm sure you won't regret it. :)
Posted Using LeoFinance Beta
---
---