Was I Wrong?
Yesterday I wrote a post where I talked about the atypical bear market we find ourselves in.
This morning, as I was going through my routine I noticed an important price difference compared to yesterday when I wrote my post. Prices going up, not down...
Normally, I don't pay much attention to prices, but when they are on the move, I like to have an idea where they are heading. And maybe see some opportunities.
The problem is, was I wrong when I thought we are in an atypical bear market yesterday, seeing this hard bounce today above 30k for bitcoin (and the entire crypto market)?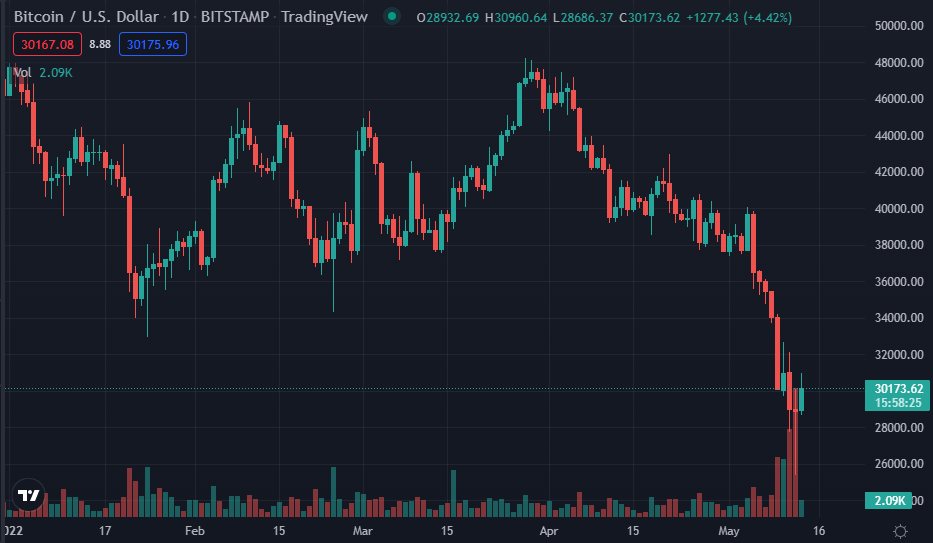 No. I don't think so. They are still bull traps in my opinion. Look how things were in the first phase of the bear market in 2018, when we had a 'classical' bear market, with a blow-off top: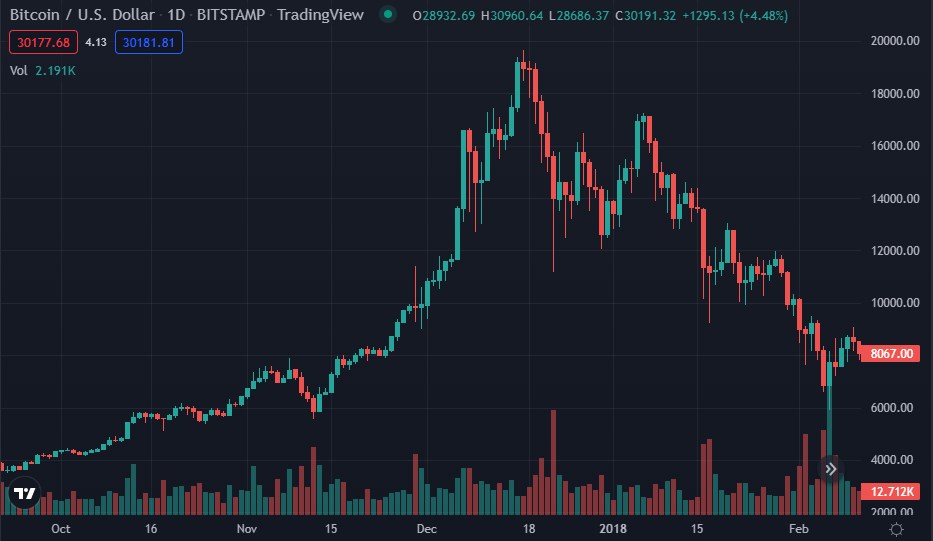 There were several bull traps on the way down, the most important of them close to the top. We are not in the same scenario, but bull and bear traps will always be there if you try to time the market.
You know that saying: time in the market beats timing the market.
Speaking of timing the market (which I wasn't trying to do), that one sucked for me yesterday, right before this push up.
It's true, I only moved to a slightly move defensive portfolio still holding volatile assets alongside stablecoins. I might move to an even more defensive position from here, now that the market is a bit up.
Looking for the best approach for Cosmos assets... They are 98% of them locked for 14 or 21 days and volatile, except for... UST. Sad joke. My funds on Cosmos won't make or break me, but I'd rather not lose another sizeable portion of them in dollar terms during the bear market. By the way, the APR for LUNA/OSMO on Osmosis is over 47000% at the time of writing. Any takers? Another sad joke.
Posted Using LeoFinance Beta
---
---