Week through Adrian's Lenses (23-29 January 2023)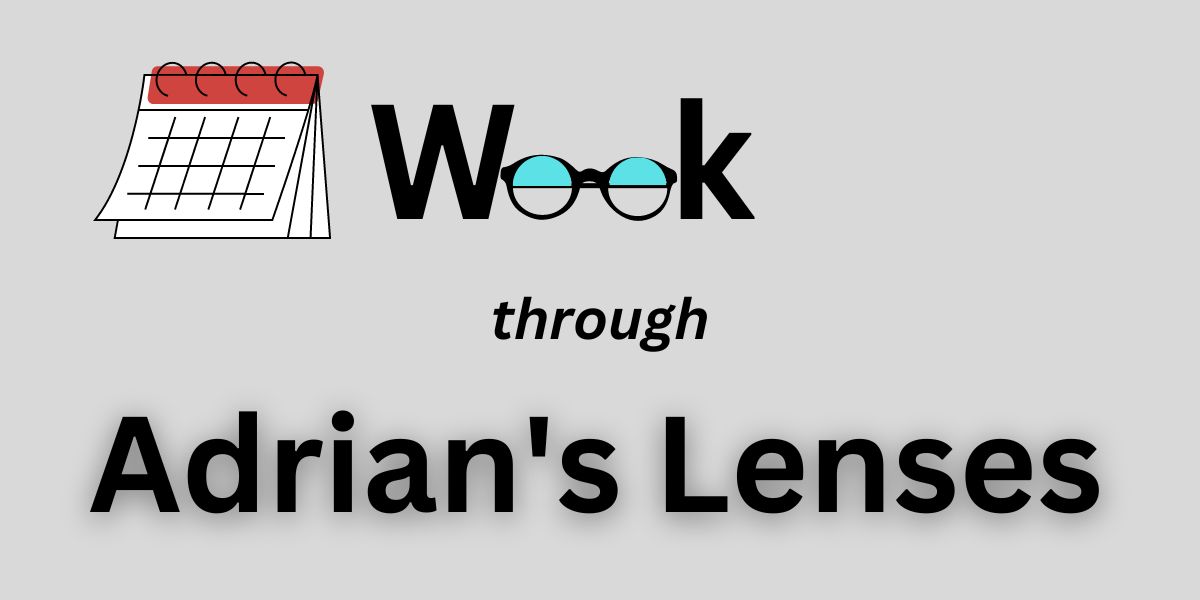 We're closing into the end of January and I'm sure we all remarked what a heck of a month we had in cryptocurrency and Hive when we talk about price action.
Maybe you haven't done the math, but HIVE rose by 65%+ from this bear market lows.
The greatest win HIVE has on the price action, in my opinion, compared to the past, is that now we move with the market, regardless of direction, and not at a considerable lag behind, making it look more alive.
As we have seen lately, the rising price for HIVE, while it rhymes with what happened in the cryptocurrency market, it is also backed by a series of developments and news that came from our ecosystem. This week wasn't any different.
I'll start with a piece of news that is more than a week old, but just came to my attention this week:
Seems like a lifetime ago when 3Speak was criticized for being centralized while they talked about censorship resistance and decentralization.
In the meantime, they grew from the grassroots a behemoth of a project that is SPK Network, where 3Speak will run among other types of dapps.
While developing SPK Network further they also recently announced a refactor of the 3Speak application, moving to version 2.0 of the framework, which means:
Modern UI framework
Complete redesign of numerous pages on the 3Speak site
Improved login experience
Setting the stage for many new features
Improved backend reliability & versatility.
Improved support for 3rd party DApps
Cast Garden
Since I talked about 3Speak, a new podcasting and live-streaming platform started its adventure on Hive. I didn't see an announcement post, but I found out about it from one of Task's posts, and here is the link to it: Cast Garden.
Hive Core Development
There is some focus on improving recurrent transfers currently, as well as more optimizations of the core, and also HAF. There is a discussion about introducing a smaller-scale hard fork 28 in about 3 months. Everything in the bi-weekly dev talk:
https://peakd.com/core/@howo/core-dev-meeting-45
New Interfaces for the Internal Market
The old interface for the internal market on HIVE/HBD now has some alternative.
For some time we have had the AMM-style (Uniswap, PancakeSwap) interface provided on PeakD via their open-source Peak Open projects funded by the DHF. Being open source, anyone can integrate HiveHubDev in their interface.
Another internal market interface (HiveDex) was released by @mahdiyari (developer of hive.vote and witness) and has the look and feel of CEX order-book interfaces, with a candlestick chart (including price and volumes), which the old interface doesn't have. This is his announcement:
https://peakd.com/hive-139531/@mahdiyari/hivedexio-new-interface-for-the-internal-market
And finally, Ecency came out with its own advanced version of an internal market interface (based on binance.com) and an invitation for traders to use it and offer feedback:
https://ecency.com/hive-125125/@ecency/invitation-for-traders-to-test
I don't want to venture more into the wider market news his week.
I have a useful takeaway from this month: don't fight the market!
As crypto was moving higher, many of those expecting it to go lower and taking aggressive positions on that side were getting recked. And I don't believe many truly expected crypto to go practically in only one direction, as it did, even if many hoped it would.
This week the fear & greed index turned to greed for the first time since the bear market started.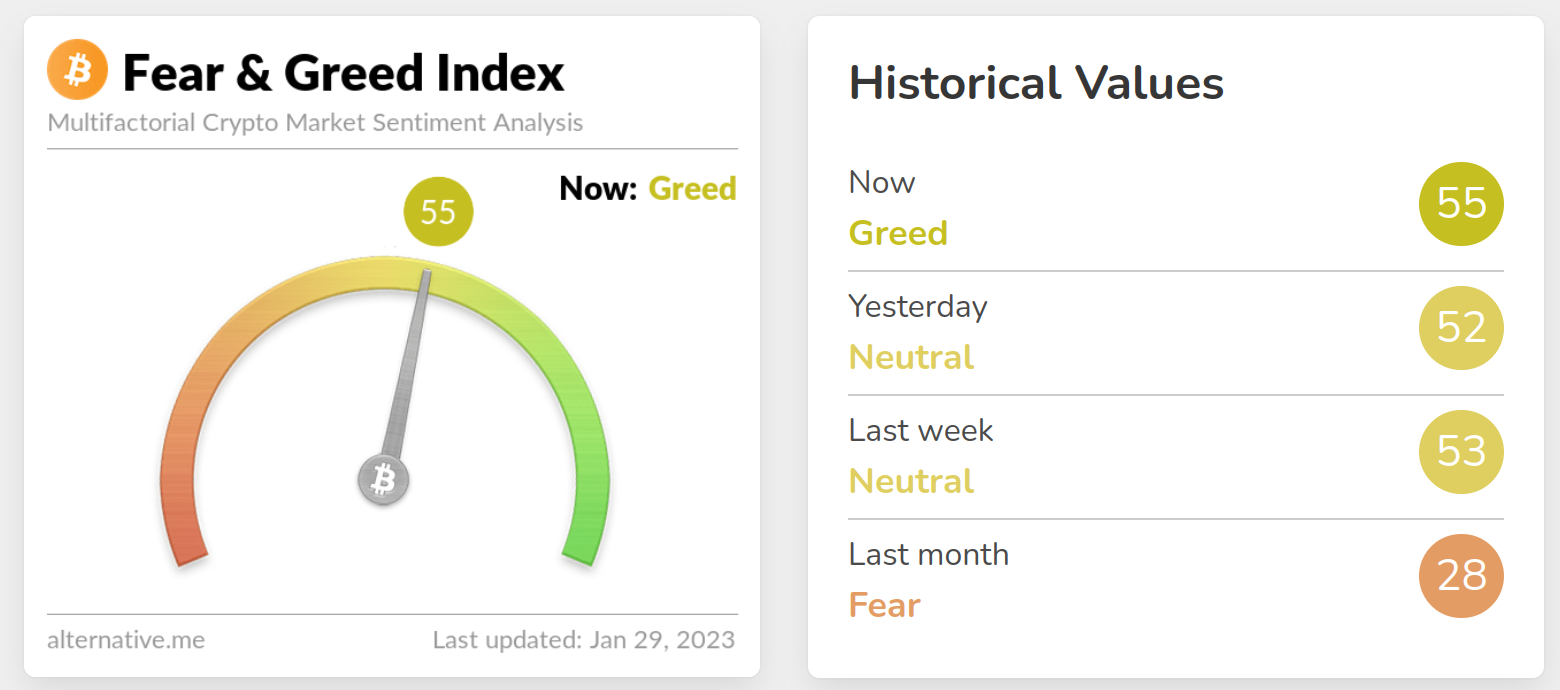 The question is, now that the greed returned, will the market do the exact opposite of what the general sentiment indicates? This is probably a bad indicator, so, I'm ok either way.
Posted Using LeoFinance Beta
---
---