Why Do We Power Up Tokens on Hive? * LEO Power-Up Day
The question in the title is straightforward. And you'll see what a long answer I can give to it, lol.
Why do we power up tokens on Hive, including HIVE?
If you say to get curation rewards, or in the case of HIVE to get resource credits and governance influence, you'd be right.
But that's your/our gain. What's in it for HIVE or the token you power up, like LEO, because today is the LEO Power-Up Day?
Let's start with the prehistory of crypto, back when regular (although kind of geeky) people mined bitcoin.
Why did they do that? Because it had value? Not at that time. I forgot how much bitcoin did that poor guy pay for a pizza or whatever it was. He probably isn't so poor anyway if he held onto some of that bitcoin mined early.
Few were visionary to keep it all this time.
The rest were doing bitcoin the greatest favor possible. Provided its initial distribution, when bitcoin could have easily died off.
There were enough who believed in what bitcoin represented, or it would have never passed the initial phase of early distribution when it was quite centralized.
Then faucets appeared and took distribution to another level. I believe this was the best thing that happened for the wide distribution of bitcoin in the early days. Regular people were involved, not just technical individuals running mining software on their laptops, because getting bitcoin from a faucet was as easy as clicking a button.
Returning to our days and Hive. Faucets fell out of favor as a means of distributing tokens.
That's where I believe Dan Larimer (at least I think it was still him) was a genius when he created the reward pool as a way to distribute author and curation rewards on steem. Since we on Hive built on that code, we continue to have the same method of distribution. Of course, there are also the witness rewards, HDF proposals funding, and interest on HP. But witness rewards and HDF are more like ways to ensure targeted funding than to ensure wide distribution.
The reward pool still has this role, and such an important role it is. We can see that now maybe more than in the past when centralization becomes a vulnerability in itself in crypto.
With the creation of tribes and then outposts on Hive-Engine, the reward pool as a concept was borrowed for them and their tokens. That's how LEO is distributed, mainly.
So where does the importance of powering up come in?
The reward pool ensures wide distribution.
Powering up gives people who care enough about the platform to become stakeholders the means to influence how the reward pool is being distributed.
And that has worked pretty well, at least lately on Hive.
LEO PowerUp Day (LPUD)
Since this is November 15th, we are up for another LPUD.
I thought I'd be completing my LEO staking goal for this year today, but it looks like I need to wait at least a few more days.
Hopefully, that will happen at the end of the week, when I have my Hive goals update post. In fact, I'm kind of counting on that.
Today, I powered up a little over 154 LEO, which is all I had liquid for now.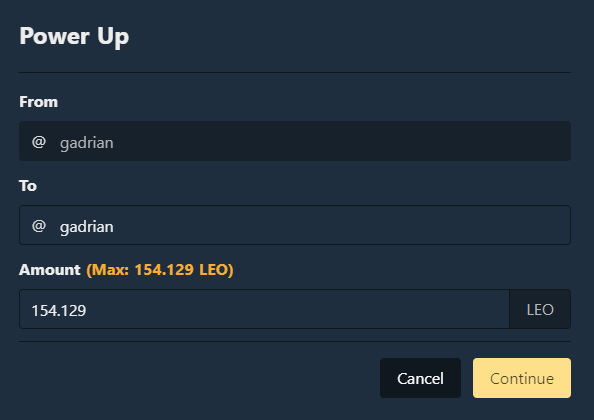 That means about 112 LEO are missing to complete the goal. Maybe I'm stretching it for this week. I don't have any hurry with this goal, but it might still be achievable since I should receive about half of that as rewards from my delegation to leo.voter.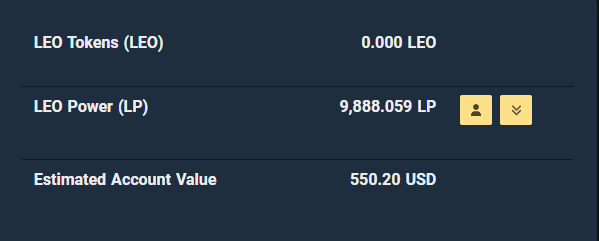 Posted Using LeoFinance Beta
---
---