Death Valley || by @gameofcrypto
Hey, Everyone Welcome to my post.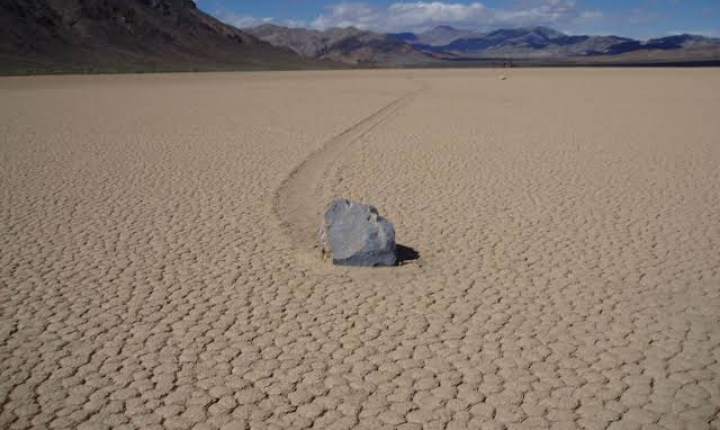 Source
Death Valley is located in the "Mojawi Desert" in the US state of California.
This place is known for its extremely hot and very cold temperatures. Temperatures here can range from 56 degrees Celsius to minus 8 degrees Celsius. This valley is the lowest point in North America.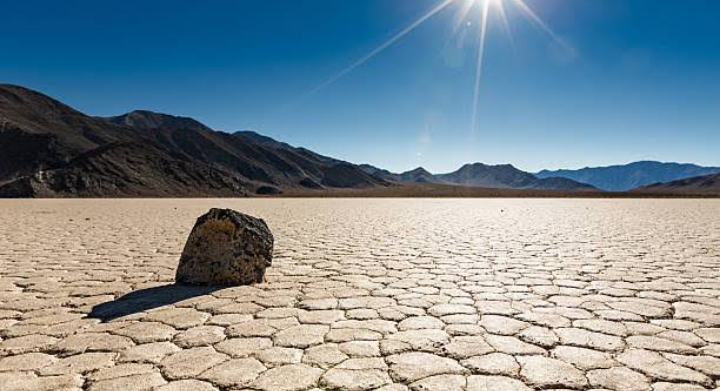 Source
By the way, there are about 15 places worth seeing in Death Valley, including colorful mud mountains, a unique lake called Bedwater Basin, a field called Devil's Golf Course, and some of the yellow holes that grow in Bihar. Fields ... natural stone bridges ... and incredibly harsh "Death Valley Fish" fish ponds ...
However, the most famous of these is the hundreds of rocks that are constantly moving. Despite being extremely heavy, these rocks crack in the ground and after traveling twenty miles, they change course and start traveling again and this has been happening for centuries.
This movement of rocks can be seen by a person with his own eyes and can also be filmed with a camera.
Rocks weighing 700 pounds have been recorded to travel 1,500 meters.
۔
Scientific justification:
After all, life can move like a stone?
Geologists are of the opinion that when water accumulates beneath the topsoil of the rough soil of the valley after rains and freezes inside due to extreme cold, the soil becomes brighter after sunset when the sun rises. Snow begins to melt beneath the surface of the valley, which makes the entire floor of the valley normal from above but slippery from within.
In this case, when the strong wind blows, the rocks start moving to one side due to the slippery ground.
However, it remains to be seen whether they will be able to cover such a long distance from the wind as rocks weighing several kilos or sometimes several tons.
This mystery has not been fully unveiled yet ... We hope that this knot will be opened in the near future.
Thanks for reading and watching my post
Special Thanks
Regards
---
---