Finally Robinhood Crypto Wallets Are Here!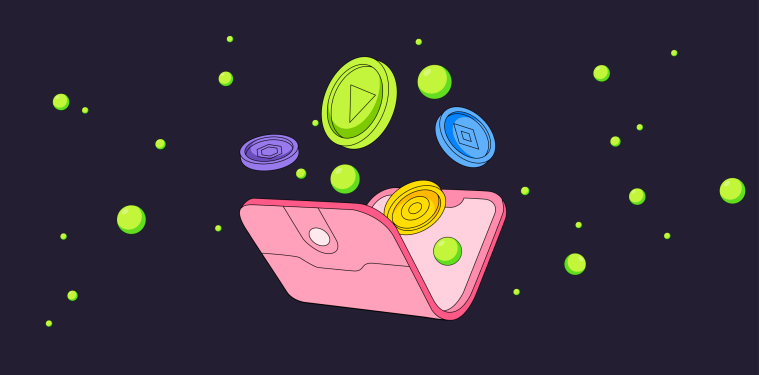 About seven months ago Robinhood announced their intentions to integrate real crypto wallets to their trading platform. At first their updates indicated how serious they are to make this a reality and demonstrated how fast they were moving in achieving this goal. However after a couple of months their progress seemed to slow down, and I even thought it could fail for some unexpected challenges. They did reassure their users in the beginning of the year that they were still on track with integrating the crypto wallets.
Today I received a message stating that I was off the wallets waitlist and was invited to join the wallets beta. Finally! After navigating through their activation guide I was able to activate the Robinhood crypto wallets in few minutes. It took me another minute to figure out where the send and receive buttons were. They weren't visible right away. By default, the visible buttons are buy and sell. I had to scroll down to the details of the coins to reveal the send and receive buttons.
When activating the crypto wallets they ask for a photo of an official document to verify the identity. The documents can be a passport, driver's license or other US government issued ID. Since they already have most of the information for tax purposes anyway, I thought this was done not only for KYC reasons but also to prevent malicious activities like unauthorized access to someone's funds. They also require setting up two-factor authentication before activating the wallets. This wasn't difficult either, since I already use 2FA. And the last step was to activate the wallets feature. That's it. I have not tried sending or receiving yet.
Even though Robinhood has been testing and gave access to wallets to small set of users during alpha stage, it is still too early to say how well the wallets will work. Considering the resources and brain power they have I would assume things will work just fine.
It does look like there is a daily limit how much one person can send. Users can send up to $5,000 dollars worth of crypto assets within 24 hours. Number of daily transfers is also limited, to 10 transfers within 24 hours. Many other exchanges have similar limits as well. I don't think this is a bad thing. This might even be a good security feature, so that nobody loses everything they have if unwanted events like hacks happens.
There is one confusing part about crypto transfers. They say crypto assets bought on Robinhood using instant cannot be withdrawn until transactions settle. It will take about 5 days until these assets become available for transfers. What I don't understand is what settlement time are they talking about? I thought crypto buys and sells on Robinhood were instant and didn't have any settlement period like two days or so with stocks. Even with 5 days wait time, I think it is still not bad. This may even get better in the future.
What is really big news for Robinhood itself and crypto enthusiasts is that they still want to maintain commission free business model and will not charge any extra fees to send or receive crypto. Understandably, they make it clear that crypto transfers may incur network fees and senders would be responsible for those fees. They do promise to let the users know what the fees will be before the transfer is initiated.
So, this is really good news. Coinbase and others may have to reconsider their business model now. Because when someone sells their crypto assets to cash out on exchanges like Coinbase, exchanges charge a significant amount. These fees aren't fixed either, and charged certain percentage of the total amount sold. With Robinhood providing a free option, users on exchanges like Coinbase could send their coins to Robinhood and avoid paying fees to these exchanges. Let the competition begin.
However, Robinhood is still new to crypto wallets and how they work. They only have few coins that are supported to be received, and this limitation is mainly based on what is traded on Robinhood Crypto. These coins are Bitcoin, Bitcoin Cash, Bitcoin SV, Dogecoin, Ethereum, Ethereum Classic, and Litecoin. Not many coins, but still not bad. Just having Bitcoin, Litecoin, and Ethereum is good enough.
Now that they have shown they can set such ambitious goals and actually deliver in a short time, I would assume they are taking their crypto business super seriously and have long term goals to participate in crypto market. That's why I think we will see more coins to be added to their platform in the future. Great to see awesome news like this and all the interesting announcements and information coming out of Bitcoin Convention 2022 in Miami. Things are happening. Have you activated your wallet yet?
Posted Using LeoFinance Beta
---
---