Letter to Nayib Bukele: How Hive Can Help El Salvador's Bitcoin Ambitions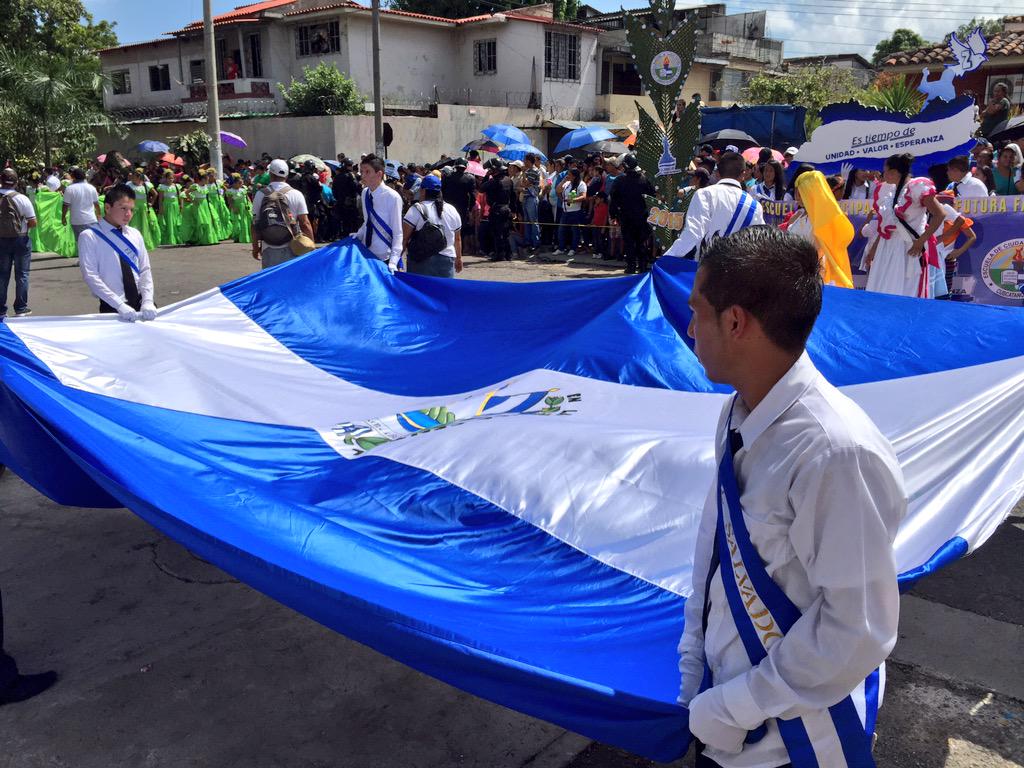 source
Hello Mr. President,
Congratulations on becoming a first country to adopt Bitcoin as a legal tender. Bringing this amazing technology to the people of El Salvador, and making it easy to use truly empowers ordinary people. We at Hive have been rooting for the success of these efforts. We share your vision and also believe bitcoin is one of the best innovations of this century. Many of us hope and wish leaders in our countries follow your lead and open their doors for bitcoin and other crypto projects as well, instead of creating obstacles.
Being first in anything that changes lives for better is not an easy task. It involves dedication, passion, courage, and a lot of hard work. It is especially difficult to be first country in bitcoin, the technology that is transforming how we think about money, how we engage in financial transactions, how we transfer value to one another, and how we build financial equities that lead to individual and collective financial freedoms. Since this technology comes with large network that includes many brilliant talents, and often altruistic individuals, I believe you and El Salvador will get a lot of support and help to achieve these ambitions.
Old timers who are stuck in the 20th century in their thinking, central and international bankers who are scared to lose their control over money, politicians who see move value in power rather than empowering ordinary people will try to sabotage and undermine your efforts. They already are doing so. We have seen IMF, World Bank, Bank of England and others already expressing negative views about adopting bitcoin as legal tender and how might be negative consequence for ordinary people. I saw one of your tweets with a clever response to these criticisms and you don't seem to shy away from calling out the real culprits.
I would like to invite you and all Salvadorans to look into Hive too. It is also a great technology and a network that shares similar values as bitcoin. It is an innovation that empowers people around the world. While bitcoin is an alternative to traditional financial systems, Hive is an alternative to traditional social media networks. I believe Hive has a lot to offer to the people of El Salvador in a similar fashion that bitcoin does. You don't need to adopt it as a legal tender or do anything special for the people of the El Salvador take full benefits of this awesome network. It is an open network just like bitcoin is and everybody is welcome to participate. Let me tell you about Hive and how it can help people of El Salvador. Let me tell you how Hive can help your efforts in making your bitcoin efforts a success.
Hive is a pioneer in Web 3.0 and is a fully functional decentralized network with a vibrant global community. Nowadays, everybody is talking about Web 3. It has become a buzz word and a hype around some projects that don't even have a working network yet, and perhaps are not even decentralized yet. Web 3 was even brought up many times during congressional hearings with so called crypto experts this week. Internet has been evolving since its beginning and continues to do so. It has become clear for many today that Web 3.0 is inevitable. We at Hive have been building and living Web 3.0 for a while now. It is an open network and everybody is welcome to join. Having you and Salvadorans amongst us would only make us happy and stronger.
During one of your interviews, you have mentioned how El Salvador has zero benefits from US Fed's printing more US dollars, even though El Salvador has adopted US dollars as legal tender in the beginning of this century. You have said that your country and people get to experience all the negative impacts of USD inflation, but none of the benefits. Similarly, in today's Web 2.0 big tech like Facebook, Google, Twitter, and many others control all the platforms where people socially engage, create content, consume content, share their data on daily basis. These Web 2.0 giants and even smaller ones take all the benefits, all the profits, and own all the data and accounts. People who use them get nothing in return. These big tech only care about their revenues, profits and stock prices going up. They give nothing back to people, who actually made them rich. Times are changing, and Web 3 is brining true ownership to the people. Giving the power back to people. Giving the profits back to people. This is a reality in Hive. In Hive people are owners, and not users.
Hive blockchain enables its participants to have complete ownership of their accounts and wallets. When someone new joins Hive blockchain and gets a new account, that account also serves as their wallet. Unlike other crypto wallets, Hive wallets are human readable and are not a random sequence of alphanumeric characters. Hive people have full control over their accounts/wallets, and nobody can remove them from the network, access their funds without permission, or post or delete their comments without their permission. These accounts/wallets have layers of security that is achieved with cool wallet features like several private keys with designated permissions. There is a private key for social interactions, there is a private key for asset transfers, etc. But most importantly, Hive is decentralized and no one entity or group can change the protocol that would put accounts/wallets in danger.
While many crypto projects claim to be decentralized or have goals to be decentralized. Hive is actually decentralized, just like bitcoin. Hive doesn't use PoW algorithm to reach consensus, but rather it uses DPoS algorithm. PoW is great for bitcoin, but DPoS works great for Web3 with fast and free transactions and scalability it provides to accommodate billions of social and financial transactions every three seconds. Hive doesn't have a CEO, founders, or group that may have full control over the network. In fact, the largest stakeholder has only 3% of the total Hive stakes. If you would like to see the Hive rich list, you can do so by visiting my Hive Librarian app. Hive is decentralized. Hive is people's network. Hive is an open network.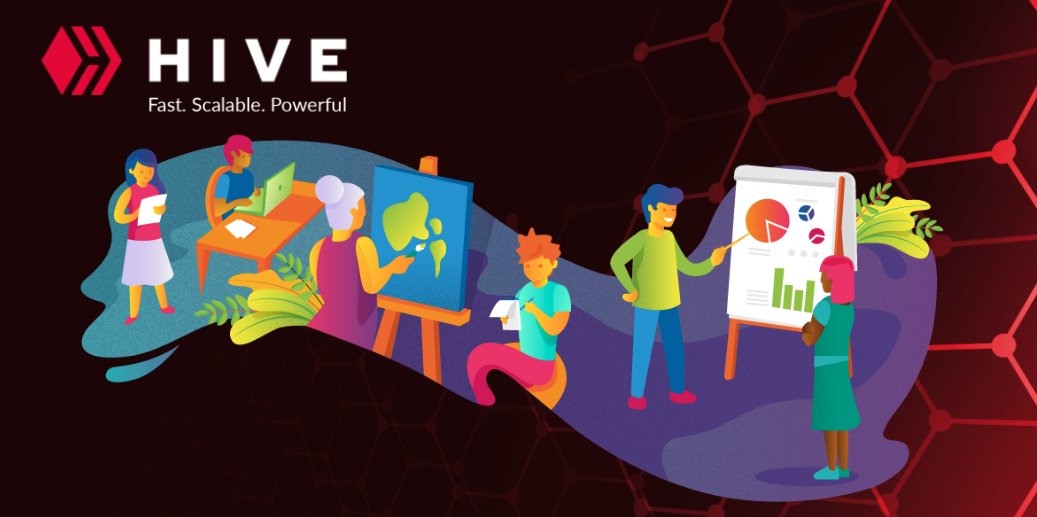 Hive is a giving blockchain. In addition to be decentralized, it continues to distribute more Hive to ordinary participants of the network based on proof of brain methodology. This way, decentralization is a continuous process, and it only gets better. Unlike many other crypto projects, Hive doesn't ask anybody to buy its native Hive coins. It doesn't try to sell its native Hive coins. What we tell people is to use the network and get rewarded with Hive coins and layer 2 tokens within the network. Hive is a Web 3 network that rewards ordinary people for doing ordinary things they already do elsewhere, usually on Web 2 platforms. Opportunities to build equity on Hive are unlimited. People can earn rewards by blogging about topics that interest them, engaging with other bloggers, participating in curation, playing games, participating in contests, making video content, etc. There is room for people from all walks of life on Hive.
Hive already has a vibrant global community. Among one of the largest communities on Hive are the Spanish speaking community. I believe Spanish is the second most used language on Hive. Participants from El Salvador will find it easy to get started on Hive in their native language. I have seen many people who speak Spanish on Hive, but yet to see one from El Salvador. If anybody here is from El Salvador. Please let me know in the comments. Not only we have a great Spanish speaking community, and amazing content creators, there are also curation projects that consistently encourage talents and help them get discovered by the rest of the community.
In addition to rewards given out in native Hive tokens, there are layer 2 tokens and projects that reward participants based on specific topics like crypto, stem, art and creativity, etc. New projects and apps emerge all the time and provide more opportunity to build crypto equities for the Hive owners. People are owners of Hive network, and not corporations. As the network grows the benefits of this growth go to ordinary people, not big tech manipulative platforms. Salvadorans can jump on any of the Hive front-end apps like hive.blog, peakd.com, ecency.com right now and start earning their rewards and building their crypto and social equities. This is real money.
Hive is listed on many crypto exchanges. After earning rewards on Hive, Salvadorans can easily convert them into bitcoins and/or USD and spend them them as they wish. I remember when El Salvador government airdropped $30 USD worth bitcoins to its citizens to get started with using bitcoin. Now imagine that they can earn much more than that by participating in Hive by doing things they already enjoy doing. Perhaps this new journey may even lead for them to discover their new talents and obtain new skills as it happens to many of us on Hive. Spending earned Hive rewards is always an option and super easy to do. Many on Hive enjoy being part of this network and community they end up reinvesting their earnings into the network by powering up their Hive assets. This gives participants opportunity to meaningfully engage in the network and earn even more.
How do people get rewarded you man ask? In Hive upvotes or likes have a special meaning. Each upvote has a monetary value based on the Hive Power upvoter has. More HP means higher bigger the influence the upvoter has on rewards distribution. When a Hive person makes a post, people interact with them, upvote their posts. These upvotes decide how much the post should be rewarded. This rewards distribution window is open for seven days, and after seven days the author receives the rewards in their Hive wallet. Not only the author is rewarded, but also those who upvoted/liked their posts. This gives an incentive for Hive participants to be more active and engaging.
Hive ecosystem is big and keeps growing. In addition to the front-end apps I already mentioned, there are interest based and/or second layer economies based apps like leofinance.io, stemgeeks.net, proofofbrain.io, neoxian.city, palnet.io and more. To see the all the apps in Hive ecosystem please visit hive.io. All of these apps and projects are developed by community members who love what Hive offers to the world and they keep building and building to make Web 3 a reality for all.
For Salvadorans who would like to share video content there is video sharing platform on Hive, 3speak.tv. Same folks who built 3Speak are building Speak network. It is suppose to be epic, I hear. It takes video sharing to completely another level. It will provide solutions for anybody build their own video sharing platforms by plugging into the Speak network. Data will be stored in a decentralized fashion and participants will be rewarded for that as well. There is a lot more going on in this area. Most are above my pay grade to understand or explain. It will be huge. For those who like streaming there is a Hive App for that too. It is called Vimm.tv.
I am sure there are gamers in El Salvador. Hive is home for one of the top crypto games, if not the top crypto game called Splinterlands. People earn by just playing a game and build more crypto equities in participating in that economy. Economies within economies. May sound complicated. But definitely a win for people. There are more games like Brewmaster, Rabona, dCity, dCrop, and more on Hive and new one emerge all the time. Feel free to see what is built and being built in Hive ecosystem by visiting hive.io.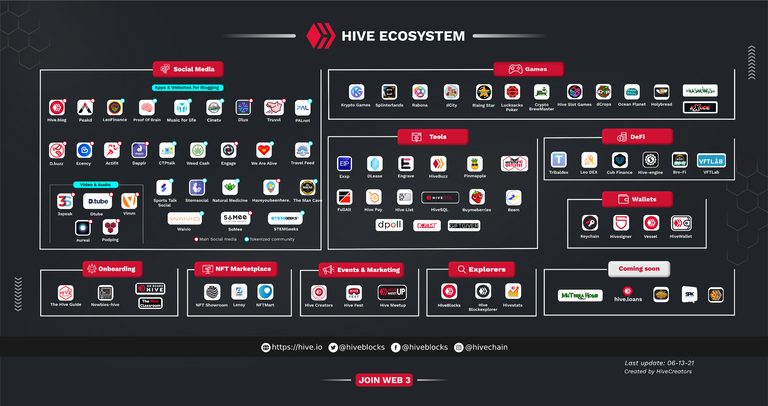 source
Speaking of building, Hive has a decentralized fund, the purpose of which is to help funding projects that benefit Hive. This funding process is done in a decentralized manner, using built-in proposal and voting mechanisms. Currently, DHF has about 67 million Hive coins and 9 million Hive dollar coins and more is added with inflation. These funds are in @hive.fund account and no single entity has control over it. The blockchain itself distributes the funds if proposals are approved by the community. This can be an opportunity for Salvadorans who have talents and desires to build. This can be an opportunity for Salvadorans who are programmers and/or community builders. This is not an easy to get money. Each proposal needs to overcome a significant threshold of approvals by the community members and stakeholders to be funded. We care about Hive and would like to see community funds to be put in a good use and benefit the network.
There is also a native stable coin on Hive. It is called Hive backed dollar. HBD or just Hive dollars. Hive uses a unique mechanism to achieve a HBD peg to USD. Most stable coins use USD to back the coins. Hive doesn't do that. The intention is to make it as close to USD in value as possible. However, in order to achieve that Hive backs the HBD itself. Each HBD is worth one dollar worth of Hive in the market. That's how confident Hive is. The network itself back the HBDs. They are not always pegged to $1 USD, but usually very close and like a magnet its price always tends to get back to $1 USD. I think this could be interesting for El Salvador, since it uses USD as a currency too.
Hive blockchain pays 10% APR on all HBD owners keep in savings. Savings is another cool feature of the Hive wallet. Hive wallet has several compartments: liquid Hive or HBD assets, Hive or HBD in Savings, and Hive Power - staked Hive. I can transfer my liquid assets to my savings. This keeps my assets more secure. I can transfer them back to liquid anytime, but it takes three days for them to appear back in my liquid wallet. This keeps my funds safe. Let's say someone obtained my private key without my permission and decides to steal my assets, they would need to move funds from savings to liquid first, which takes three days. This is plenty of time for me to notice this malicious activity and undo it.
So, HBD in Savings can earn 10% APR. I don't know any banks or entities that offer 10% APR. This can be useful for merchants. Not only merchants can utilize fast, feeless, and secure transfers of HBD and its stable coin nature, but they also can earn decent interest on their funds.
I need to tell you about account recovery. Normally, if Hive owners take good care of their private keys, nobody can get access to their accounts. But sometimes these unfortunate situations may happen due to phishing attacks or key leaks by the owner's mistake. When the owner notices or gets alerted of such situations, they can recover their account and change all of their private keys so that the stolen keys become useless. For this there is an owner key, that is recommended to be kept offline and not used for anything else. So much security here.
You must have heard about NFTs. Hive is going crazy with NFTs too. NFTShowroom, I believe was the first NFT project on Hive. There are many more like DLux, NFTTunz, NFTMart, Hive Punks, Hive Folks, and more are being developed as we speak. Do you like Twitter like app for short form content, there is a Hive app for that too. It is called D.Buzz.
To use any or all of these apps that within Hive ecosystem, people only use one account. There is no need to have multiple accounts. People can create as many accounts as they wish. The point is in the Web 3, people own their accounts, and with the same accounts/wallets they can access many many apps and bring their data, content, followers and follows along.
Due to your bitcoin efforts in El Salvador, Salvadorans are in a unique position to take full advantage of all the benefits of Web 3 Hive offers. They are part of the great money network. Now if they also be part of great Web 3 network, El Salvador will be unstoppable. Bitcoin & Hive is the way. Thank you for reading. I hope this letter will reach you and we will see you and many many Salvadorans on Hive.
@cryptowendyo, it would be so awesome if could tweet this post. I believe he follows you on Twitter. :)
Posted Using LeoFinance Beta
---
---