Matrix Is Not The Same Without Real Morpheus - Laurence Fishburne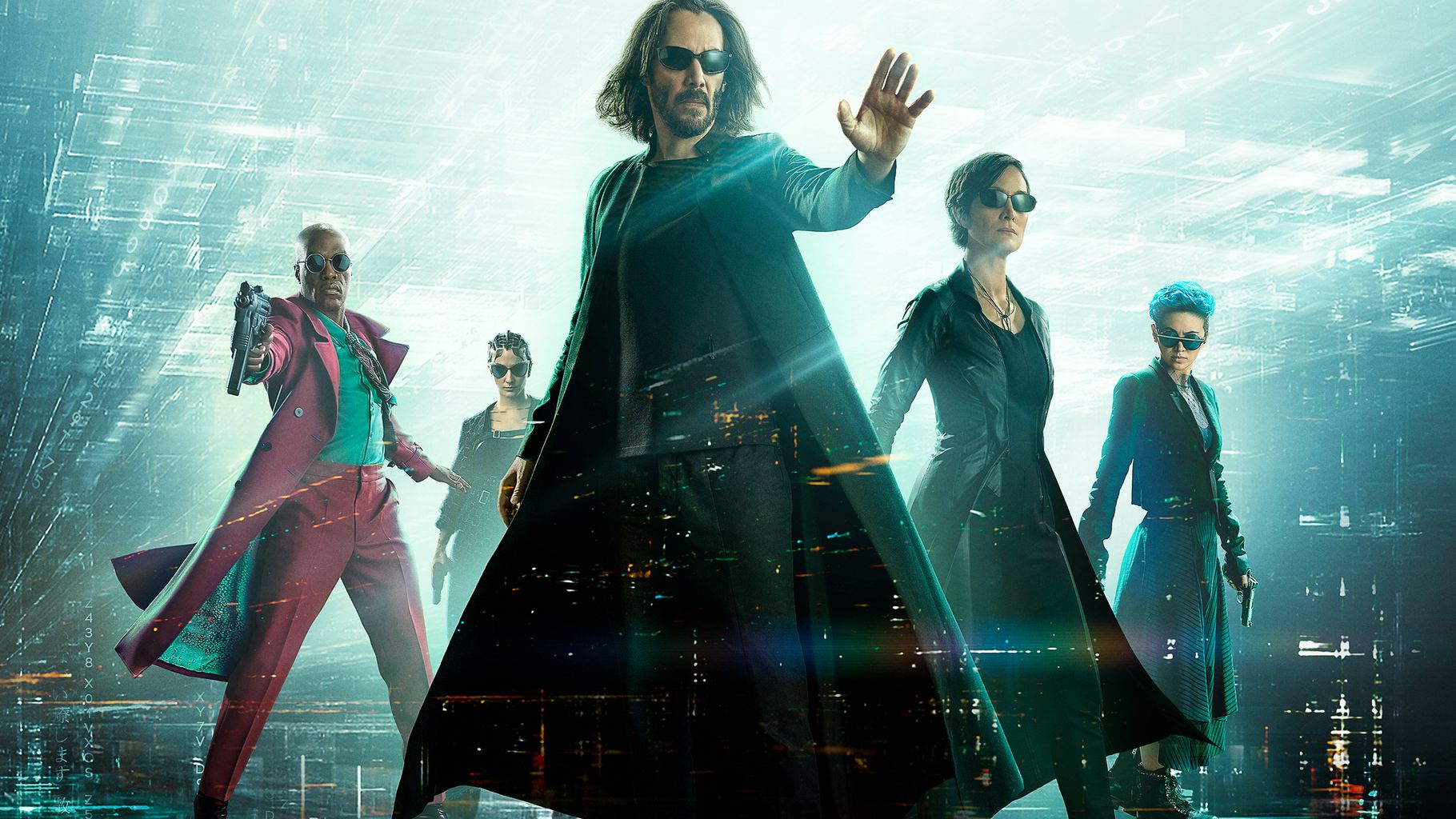 The Matrix Resurrections premiered in theaters on December 22, 2021. It is also available for online streaming on HBO Max, subscription for which will cost $14.99 a month. When new Dune movie premiered it was also available on HBO Max for a short period of time, after which it was removed. It is possible that new Matrix Resurrections will be on HBO Max for only a month.
The Matrix Resurrections wasn't great as the first movie, but it wasn't bad either. It definitely was worth subscribing for HBO Max to watch it. You probably would spend same amount if you went to theaters anyway. With this subscription you can also watch the previous three Matrix movies, and everything else HBO Max offers. Sadly, Dune wasn't available. It may return to HBO max soon though, hopefully.
Another option to watch the Matrix Resurrections is on Hulu. I hear there is a one week free trial available for HBO Max for those who have Hulu. If you already have Hulu subscription and and want to try HBO Max for free for a week and maybe use this opportunity to only watch the movie, this can be a good option. If you are a Matrix fan, I am sure you will find a way to see this forth movie as well.
The biggest surprise and a disappointment for me was not to see Laurence Fishburne who portrayed Morpheus in the previous three Matrix movies. For me personally, Morpheus was the main character of the Matrix, even though more emphasis has been around Neo and maybe even Trinity, or both. Morpheus made the Matrix a success. Laurence Fishburne played the character in the most brilliant fashion. Morpheus was the one knew things, he was the one who understood the Matrix, he was the leader in the fight, he had strong convictions. Neo on the other hand was a confused software engineer. Not surprisingly he is still a confused software engineer in the Matrix Resurrections. lol.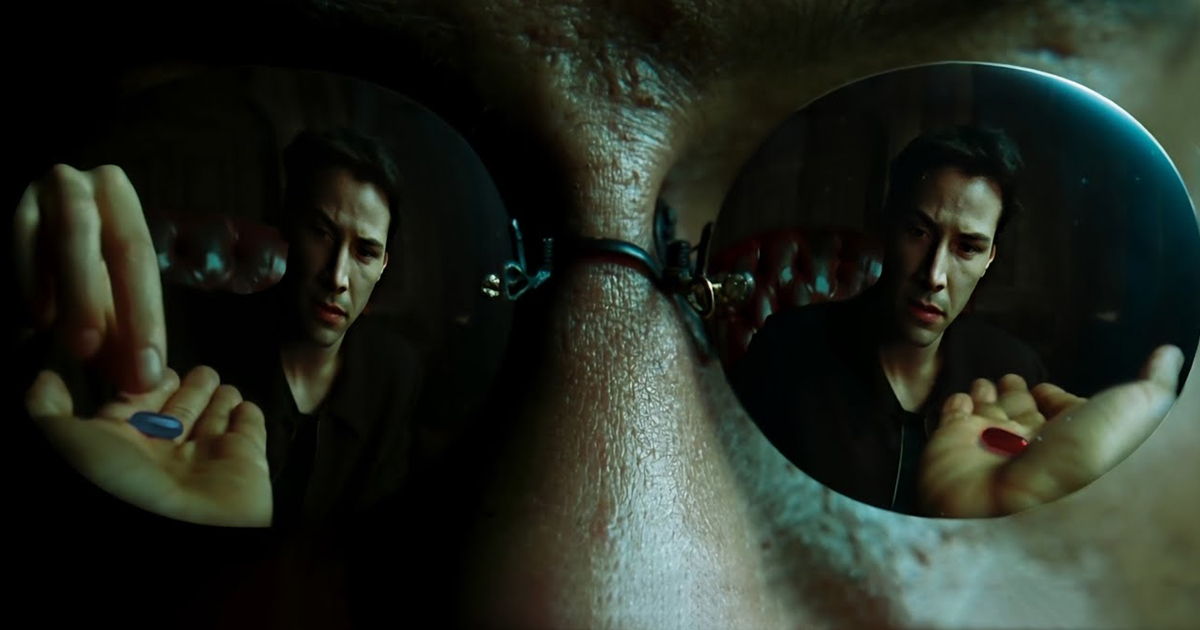 Morpheus is the one who offered a choice, red pill or the blue pill, in a famous scene from the first Matrix movie. While many ideas from Matrix has become a part of discussion even years after the movies, taking the red pill one has become a global cultural phenomenon in this interconnected world. The idea of seeing the true nature of the reality or the world and not falling into traps set to deceive and manipulate by the powers that be. This ideas has founds its place in crypto world as well. Taking the red or orange pill is often attributed to those who finally realize the changes that bitcoin and other cryptos bringing to the world.
The writers, creators, and producers of the Matrix Resurrections do see the value in the particular scene and the idea of the pills depicting as well. They bring this choice in the new Matrix as well. But this is done best by the real Morpheus, Laurence Fishburne himself. So, my question is why Laurence is not in the Matrix Resurrections?
I didn't expect the new Matrix to be better than the original one. It still had a great amount value in creating the fourth movie that reunites original stars like Keanu Reeves, Carrie-Anne Moss and Laurence Fishburne in their iconic roles as Neo, Trinity and Morpheus. Instead they chose to go with only Neo and Trinity. What surprises me the most of this decision is that the character of Morpheus is still in the new Matrix. However, this time Morpheus is portrayed by another actor, Yahya Abdul-Mateen. I have nothing against Yahya and his acting, but this iconic character is performed best by Laurence. Since there was still a need to have Morpheus in the movie, I ask again, why isn't Laurence not there?
One of the explanation might be that this time their focus was the love story between Neo and Trinity, and the character of Morpheus was secondary to the story. However, this love story is not complete without Morpheus who makes it possible. They do realize that and still have to rely on having Morpheus making things happen. But they was Morpheus is written in the story is as if they had no plans to include him in the first place, but had to. Although Laurence Fishburne wasn't in the movie, it was great to see new actors like Neil Patrick Harris, Priyanka Chopra, and Jessica Henwick as new characters of the story. They all did a great job.
It is understandable that actors are also people and they have their lives and various circumstances that may prevent them from performing in sequels. Often writers and producers come up with clever ways of going forward without the actors when they are no longer available to take part in the movies. There are even situations when actors don't agree with the pay they are being offered and decline. Or sometimes they are already committed to other movies or projects, or retired to shift focus to their personal lives and family. None of these seem to be the case with not having Laurence in the Matrix Resurrections.
Usually most credible explanations are from the people involved. In this case, Laurence Fishburne has stated in the interview in 2020 that he will not be in the Matrix Resurrections and he never was asked to be in the movie. Really? I have no reason not to believe this statement. Why would he lie? It is disappointing that he was never approached by the creators or had some discussions. After all, Morpheus character is still in the new movie.
We will probably know more about this in the future. For now it seems to be a mystery why the creators of the movie would not include such a great actor. It would have made the new Matrix so much better. I am disappointed, but don't regret watching it. Still a good movie to watch. Laurence Fishburne will remain to be the real Morpheus, and nobody can take that away from him.
I also heard there were some NFT sales related to the new Matrix movie. Not sure if it was an official thing and movie makers were involved in it or not. But it was interesting to see Keanu Reeves's reaction when he was asked about these NFTs. Watch the 40 second video below yourself. It is funny.
Have you seen the Matrix Resurrections yet? Did you like it? What are your thoughts? Let me know in the comments.
Posted Using LeoFinance Beta
---
---