Netflix Will Remain As My Favorite Streaming Service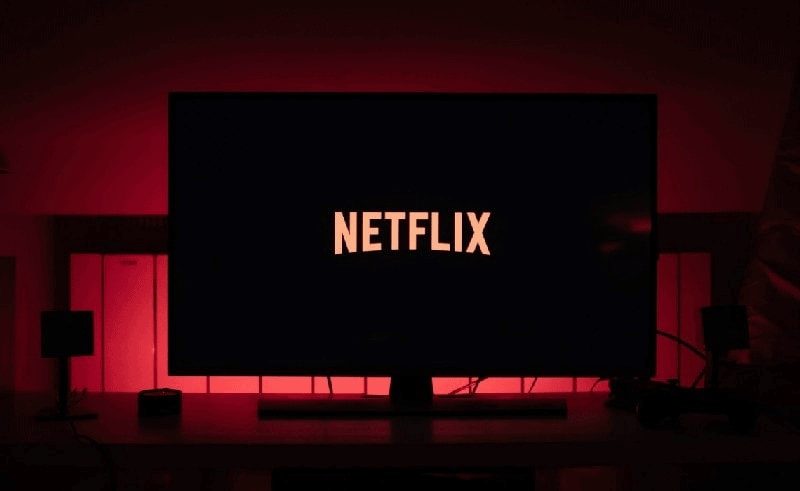 Netflix stock prices have been going down in the last few months and this month has seen the biggest drop. The price of Netflix stock was trading above $600 only 5-6 months ago. Now the stock is trading at around $215. The main reasons seems to be the drop in the numbers of Netflix users. At least that's how investment analysts are looking at it. Some cited issues like Netflix's fight against sharing the same account/passwords by multiple people. I doubt it was a big deal, and that most people don't share passwords for security reasons.
A few months ago I wrote about how impressive Netflix business model and decisions were. I still hold the same belief and I think this short term troubles for its stocks will not change its long term vision and it will continue to remain as the top streaming service.
Netflix is a pioneer. It has changed tv and movies industry and utilized technology in doing so. As a company it has made many impressive business decisions that made it what is today. Today, there are new challenges for Netflix. Most important ones are the competition. When it first started, it was a one of its kind and didn't have any competition. Today there are many streaming services. Paramount+, Hulu, HBO+, Apple TV+, Disney+, Amazon Prime, Peacock, Tubi, Youtube, Showtime, AMC+, many more. I have used many of these services at some point. But the only service I always had without interruptions and cancellations is Netflix.
Netflix hasn't stopped innovating and pivoting when needed to continue to deliver quality streaming service. It has been trustworthy, and remained true to its core business believes that made it so popular in the first place. No, sharing passwords is not what made Netflix successful. I think one of the main things Netflix has done is removed commercials. This has added more quality for the entertainment time. It doesn't make sense, why should a quality time with friends and family be interrupted by companies trying to sell something to people. That's rude. While many others couldn't figure out how to run TV and movies business without commercials, Netflix did. Even Hulu when it started and had the support and backing of other companies in the industry, it always remained faithful to commercials and ads. Even when Hulu started charging fees for its services, they still had commercials.
Today's streaming services offer subscription options: cheaper one for a service with commercials, and more expensive one for a service without commercials. They do believe streaming model with commercials and ads is still a good one and probably will not abandon it anytime soon.
I admire innovators and visionaries that bring about new things and making things better for people. In the past we had no options but to use services of monopolies like Comcast and in return likes of Comcast wouldn't do anything to improve services but keep increasing their fees. Such companies would even split up regions amongst themselves so that they wouldn't have to compete. Netflix was the competition none of them expected. Many people have moved to online streaming services and stopped using services like Comcast cable. I think it is a win.
One of Netflix's clever business models was to offer DVDs in mail along with streaming services. I was surprised to find out they still have DVD mailing service as a separate subscription. I thought they went fully online streaming and stopped mailing DVDs. Apparently, there is till an option to receive DVDs in the mail. Offering this service, they were providing people with something they were already familiar with and compatible with their devices at home. This also added convenience of not traveling to video rental stores, and offered good collection of movies and tv shows. I believe this helped them with onboarding masses to their streaming platform.
Another great move by Netflix was/is that when they offer TV Series to watch, they give all episodes at once and let the viewers to decide when to watch. This was something new and many liked it. Even today some streaming services offer only one episode a week, just like before. I can understand some of these services still have network tv agreements, some of them are aired on certain channels before they are available for streaming, etc. But there are services like Apple TV plus that continue the same practice. I do not think tv shows on Apple TV plus are aired on tv. Correct me if I am wrong.
Apple is one of the latest players in streaming space. They started their Apple TV plus subscription services. They have smaller collection of movies and tv shows available. But they do have some very good movies and tv shows though. One of the shows on Apple TV plus is See, and I remember they only showed one episode a week. I don't understand their decision here. Maybe that's how they try to retain users. Maybe they think if they offer the entire season at once, people will watch in a week or a month and cancel?
Few years ago, it was obvious that competition was coming and others would figure out the streaming technology and perhaps Netflix would be in trouble. Well years has passed, many services emerged, but somehow it doesn't look like Netflix is in trouble at all. In fact, they are stronger than ever. Next brilliant move by Netflix was to order production of movies and series for Netflix, only for Netflix. That was a bold and expensive move when they started doing it. Now they have huge collection and new movies and series are being produced added to their library every month. They grew big enough that they don't have to rely on Hollywood to dictate their terms of licensing what they produce. Now Netflix is in a position to dictate its own terms.
I doubt there will be a one place to watch everything. Future of streaming seem like will be having multiple subscriptions to the various services. I don't think it is a bad things. It creates competition and will result in better services for consumers. Subscription models are not bad either, since users have the freedom to sign up or cancel at any time instead of being locked in for years long contracts as was done by companies like Comcast.
One of the strategies streaming companies can implement is varying that will the fee charged would change of how much of the service is used. For example there would be base fee to keep the service active for $5 or so. Then if a user watched more than certain amount of hours, let's say more than 24 hours of streaming, they the fee would be $10, with the max fee of $15. This negative of this can be the headache for customer service, as some may start contesting the amount of hours watched. lol. But at the very least this can provide a way for companies to have predictable profit streams even when people are not using the service. Yet, charging less when people don't actively use the service would be fair for their customers as well.
There was a time when I had a service active that wasn't used for almost a year, and found out that we were still paying for unused services by accident. Because some services using tricky tactics like offering free trial services for a month and then start charging fees if service is not cancelled. I don't mind paying for these services if they are being used. However, it becomes total waste of money when we forget that we are still paying for something we never use.
Netflix is an exception. I will continue paying Netflix even if I don't use it. I think it pioneers have earned the respect and support. I believe Netflix is not done innovating. They will continue to be a big player in streaming, TV, and movie production, and entertainment space. As long as they bring some good quality movie or series once a month, it will always be worth paying for their services.
I am not invested in Netflix stocks, and I doubt I will anytime soon. Stock markets will continue doing their things. Stock prices go up and down, trends changes up and down. I hope this will not cloud the judgement of the Netflix and distract them from what is more important, and they will continue focusing on and delivering high quality services.
Posted Using LeoFinance Beta
---
---