Robinhood Introduces Options Watchlist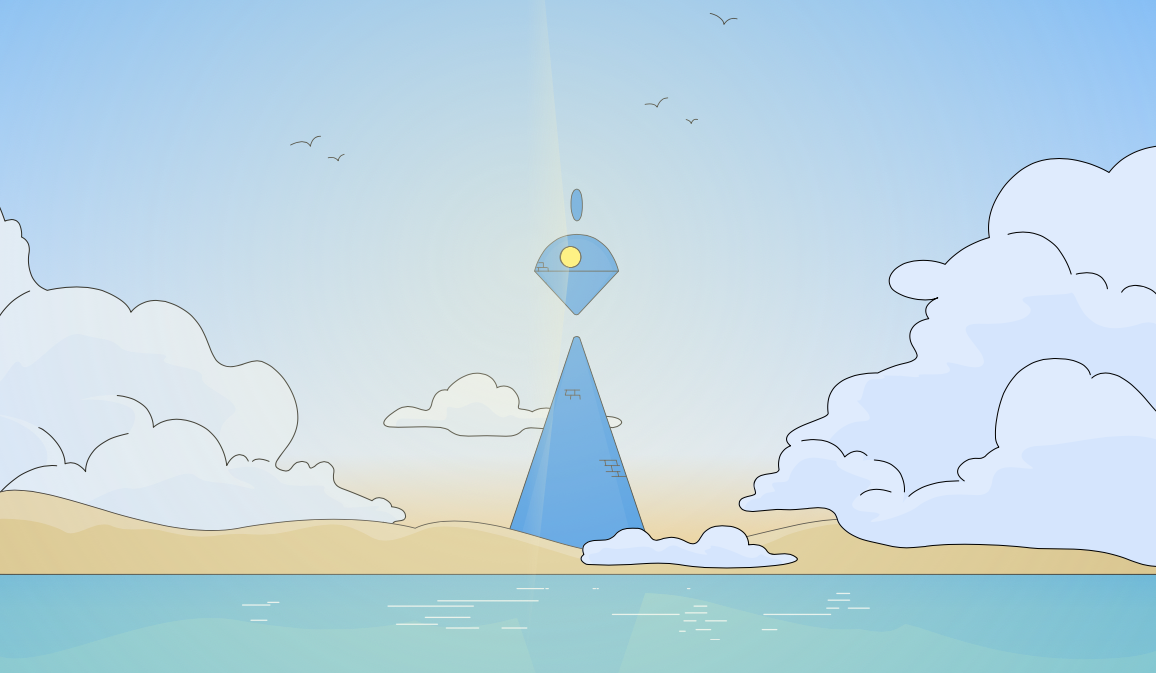 Ever seen since Robinhood ruined its reputation after freezing trades, it has been trying to rebuild its reputation and has actually been adding new features to the platform. One of their big projects that they announced last fall was implementing crypto wallets to the platform so that the users can easily send or receive coins to and from external wallets. After they announced their plans about crypto wallets, the interest in using it grew fast and their development moved fast as well.
Just a couple of months ago they announced that crypto wallets project moved from alpha stage to beta. I am impressed how fast it was happening. However, since then I haven't heard anything from Robinhood about the progress of crypto wallets implementation. That still is not a really. I knew it was going to be a difficult feature to integrate into crypto trading, especially if they intended to keep zero commission trading. They did in fact reiterate that they had no intentions of charging fees for trading crypto even after implementing crypto wallets.
We are yet to see how it would look like in reality. Crypto wallets are still not here. Maybe some users are participating in beta phase. Maybe they are still working out the details, fixing bugs, testing, etc. Maybe. But going silent after big announcement of using crypto talk of WenWallets? a couple of months ago, is not reassuring. I guess we will just keep waiting. If it is indeed possible, and happens as they have explained so far, delay can be justified. It will be super disappointing if they actually fail on this. I doubt anything else they do will ever repair their reputation.
Yet, they are still working on improving the platform, adding new features. One of the latest additions that I just saw the announcement of is Options Watchlist. This is actually not bad. Options watchlist is great feature to have. It has been a while since Robinhood started offering trading options contracts, and still not having commission fees. However, keeping track of options prices wasn't as easy. One would have to go to the stock, click on trading options and look at the options chain to see the price. And keep repeating the same process to keep updated about the price of the options contracts.
Another way would be to keep the underlying stocks in the watchlist and just guess the movement of options prices based on the price movement of stocks. That wouldn't necessarily be 100% accurate of inform of the options price changes, but at least it could give the directional information. Now it is possible to add options into a watchlist and keep track of all price changes just like it would be done with stocks. Great!
It is indeed a welcome and useful feature. Unlike the announcement of crypto wallets, this announcement was announcing an already functioning feature. Options watchlist is available to be used now. I tried it, and it is super easy to use. Options can be added to a watchlist by simple double click on the preferred contract in the options chain. I understand this could have been an easier thing to do compared to crypto wallets. However, I don't understand why they couldn't wait with their crypto wallet announcements until they have a fully functioning implementation. Maybe they were too excited about it and wanted to announce as soon as possible, maybe they needed people to participate in alpha and beta stages to do more testing. Or maybe it could have just been an attempt to play the markets by rumors and somehow influence the price of their falling stock price of $HOOD.
At least they are still working on adding new features. I will take the options watchlist for now. In addition to options watchlist, they have also added price alerts to crypto, stocks, and options. Alerts aren't something new in stocks or crypto. There are many tools and platforms available to help with alerts. However, it is not so common to have alerts for options. Options watchlist with a combination of alerts makes this feature super useful. Alert threshold can be set by the users, however not to any number. Stocks and crypto only have two options 5% and 10% price change. But for options there are three choices, 20%, 50%, 100%. There are also updates like in the money, out of the money that can also be useful.
One of useful situations for options watchlist and options price change alerts can be, watching the options that we may be interested at a certain price and getting alerts when buying target price is reached. I will continue experimenting with options watchlist and its alerts and see how they actually work. If you have used these feature already, let me know how they worked for you. Do you think options watchlist and price alerts are useful? Do you know any better alternatives? Let me know in the comments.
Posted Using LeoFinance Beta
---
---