Secret Headquarters - New Paramount Plus Superhero Movie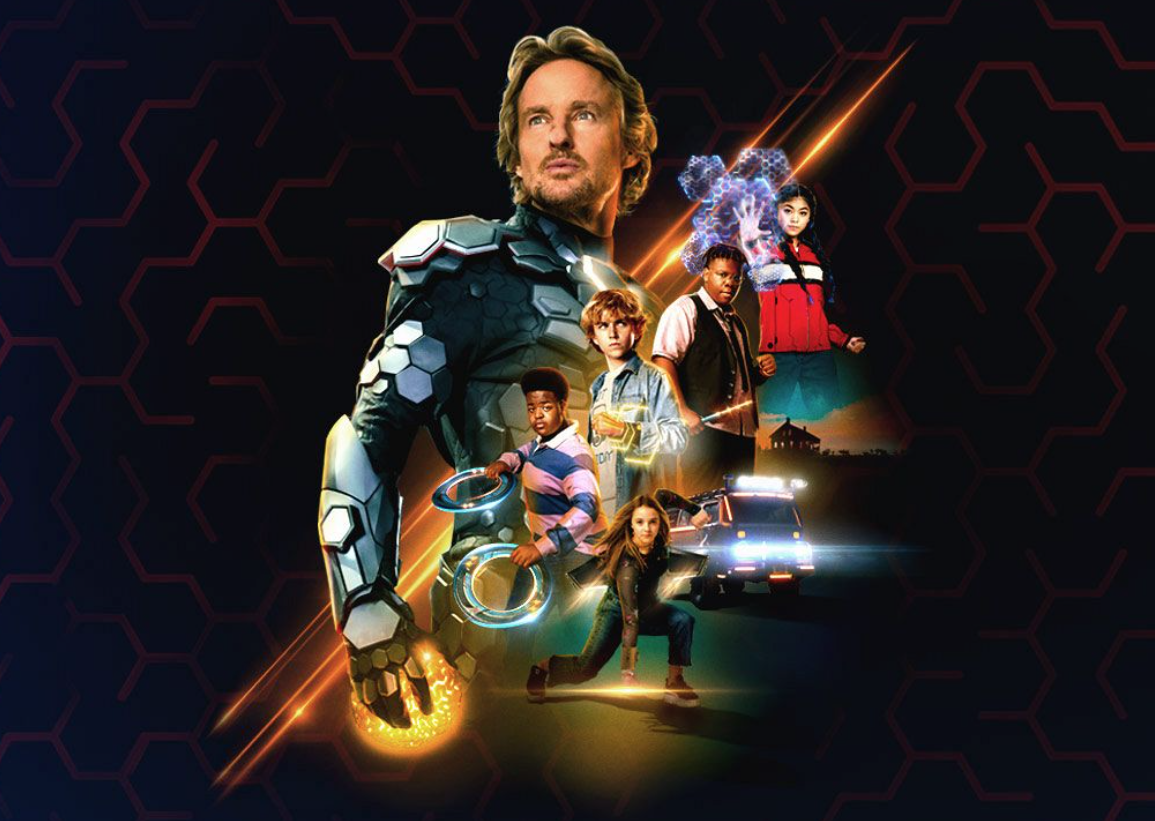 As competition in online streaming continues, Paramount Plus has emerged as a strong contender and keeps brining new movies and series to its audience. One of their latest movies is Secret Headquarters. It was just recently released and available to be watched on Paramount Plus. Secret Headquarters is a very entertaining and funny superhero movie and can be a good choice for a family movie night.
Spoiler Alert: If you haven't seen the movie yet and don't want to read spoilers, please stop reading here. Feel free to come back after watching the movie.
Owen Wilson is a very talented actor and he stars as Jack Kincaid and The Guard. The Guard is the name of the superhero. Owen Wilson does a great job as usual, making this movie a success. While the movie is about a new superhero who came into possession of an alien technology, it is not necessarily a superhero movie. In fact, there is very little shown about the Guard's superhero activities. The movie is more about kids who find the secret headquarters of The Guard, and start playing superheros themselves. It is also a story about a family, how their lives changed after the incident. It is a story of father and son relationship.
It starts with Kincaid family camping outdoors when they witness an incident that looked like a plane crash. Jack and Lilly Kincaid and their son are not sure what happened. As the mother looks after the son, Charlie, Jack decides to drive to the crash site to see if the survivors need help. After arriving to the crash site, Jack meets injured and disoriented pilot. Jack tries to find out what happened, and the pilot says there was a collision with an UAP/UFO and they both start to search the site. They find what resembles an alien aircraft, and an orange sphere starts flying around them.
The sphere object scans the pilot first and rejects him as its guardian. Then it scans Jack, and approves him to be its guardian. Interestingly, spheres speech is in English, and not some unintelligible alien communication method. After Jack has been chosen and the guardian of the sphere the spacecraft's self destruct protocol is activated and it is destroyed. As the result of the explosion, the pilot is injured more and Jack was shielded by the sphere.
Initially, it wasn't clear of the pilot survived or not. Later it is revealed that pilot actually survived, discharged from military due to this incident, but joined private military contractor company in order to find the whereabouts of the new superhero, The Guard. Meanwhile, Jack became a world known superhero. Just like any superhero Jack hides his identity from the world and becomes know as the Guard. The Guard's life is busy with missions around the world fighting crimes. This pushes him away from his family. They no longer live together, and spend time together. Jack is always busy, and can never commit to his family responsibilities as a husband and father.
It's Jack's turn to spend time with Charlie. Jack takes Charlie to his house which is in the middle of nowhere. For a change they do end up spending a quality day together, playing video games and eating pizza. But as usual something comes up with Jack's work, or the superhero mission. Jack has to leave. Charlie is disappointed, and tricks his father that he called his mother to pick him up and Jack has nothing to worry about and can leave.
But of course, Charlie didn't call his mother to pick him up. Instead he called his friend, and invited him to come to his father's place. His friend brings other friends and the adventure to discover the secret headquarters begins. Neither Charlie nor his friends had any clue that Charlie's father was the superhero. As it usually happens, Charlie by accidents hits some things and a secret door opens. It is a door to an elevator. Curious kids decide to find out where the elevator leads. The elevators takes them few hundred meters below the house and to the Guard's headquarters.
As they explore the headquarters they start playing with different types of superhero gear and quickly figure out that Charlie's father is actually the Guard. At first Charlie is in denial, but then he too embraces the idea. After spending fun night trying out various alien made tech, kids come up with a brilliant idea. What better use for such sophisticated technology than cheating in the tests. They decide to bring the devices to the school. Why not bring superhero modified van as well?
In the meantime, The Guard is still out on a mission and has no clue that the headquarters were discovered. At the same time evil company has been searching for the Guard, his headquarters, and the mysterious sphere. They have been tracking the heat signature of the energy source. So far, the Guard was able to keep everything hidden. But kids don't know the consequences of their actions and as they take the tech outside the headquarters they reveal their location and ultimately the location of the headquarters when they go back.
The villains find the headquarters and good vs evil actions begin. While kids a busy defending the headquarters, The Guard finds out that Charlie never was picked up by his mother and rushes to get back home. The superhero returns, some more good vs evil fighting actions, they live happily ever after. It is an entertaining movie to watch, and I would recommend it. The only disappointment is, we never actually see the Guard in action during his missions. Now that the Guard doesn't work alone, and the pilot joins him as an assistant in headquarters, and Jack doesn't have to hide his superhero identity from his son, maybe we can see more of what The Guard does in future sequels, if any are planned to be made.
Posted Using LeoFinance Beta
---
---