Will Ethereum's Journey To Merge Lead To A Split?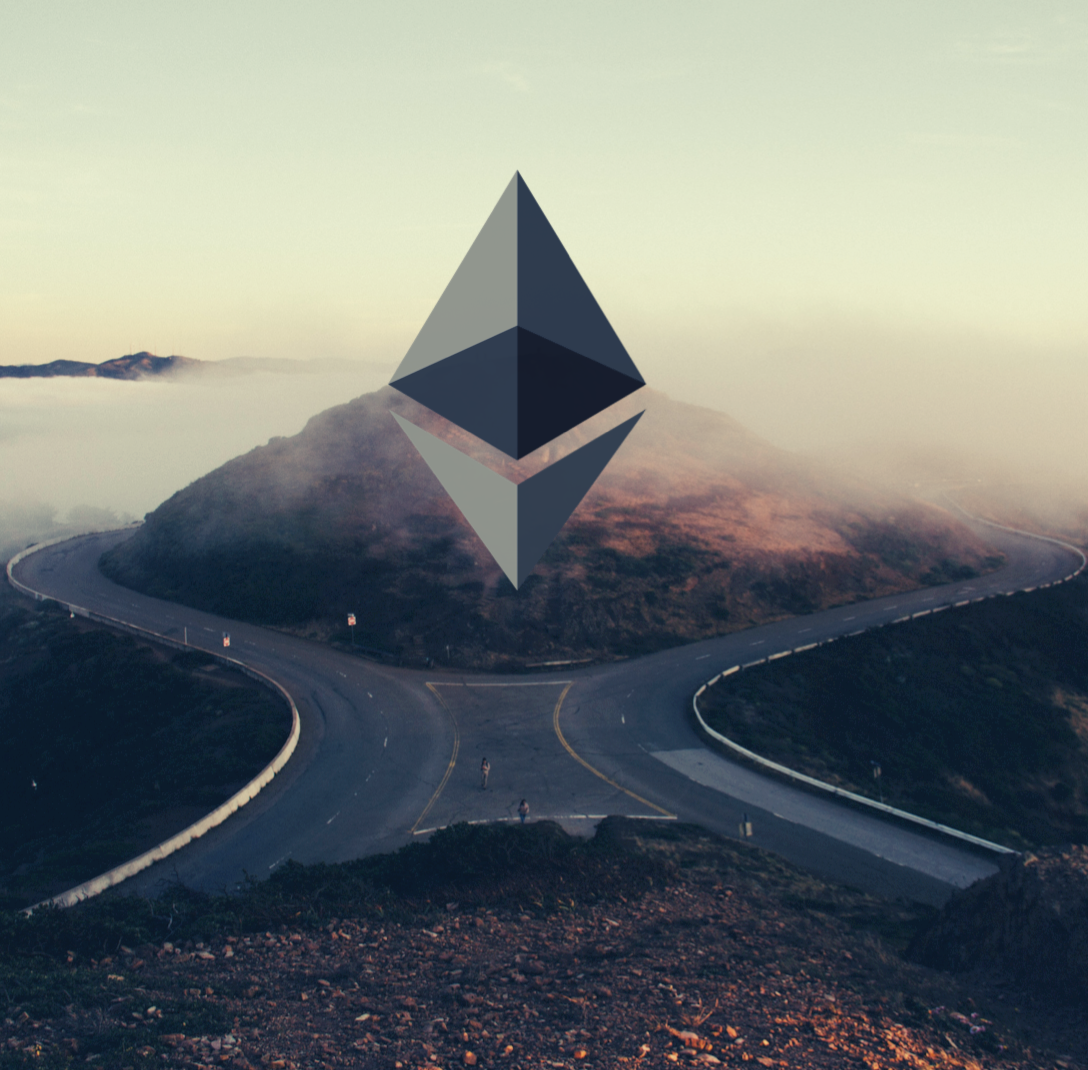 One of the most interesting topics in crypto world these days is The Ethereum Merge. The Merge is a transition of the Ethereum network from Proof-Of-Work consensus mechanism to Proof-Of-Stake model. Switching the Ethereum network to Proof-Of-Stake consensus mechanism has been in works for a while now, and the topic had been discussed for years. The mechanisms how consensus is reached in a blockchain networks are essential to the integrity, security and functionality of these networks. While both PoW and PoS have proven to be valid solutions to decentralized system they are very different from each other.
PoW requires mining nodes and equipment to do the computations, and often require expensive and specialized equipment. While miners are not the only nodes and participants of the network, they do perform an essential role in reaching the consensus. PoW was first successfully implemented in Bitcoin network, and to this day has been working without any issues. PoW miners are also known to consume large amounts of electricity, hence making the mining activities very costly and requiring big investment.
Proof-Of-Stake consensus mechanism removes the need to expensive computation to reach the consensus. Instead participants of the network stake their coins in the network, and are chosen to verify and validate transactions. In PoS Ethereum anybody can become a validator by staking minimum of 32 ETH, and earn rewards based on their stakes. PoS, while removing a need for consuming a lot of electricity to make the network running, it also makes the network transactions faster and cheaper.
I do not have strong preference for either of the consensus mechanisms. I believe both are solutions. But are solutions for different problems. I think PoW is a perfect fit for what Bitcoin network has been trying to solve. However, PoS might be a better solution for what Ethereum does. Bitcoin and Ethereum are not in competition with each other. They both are needed solutions to very different problems. While Bitcoin is a solution to money and financial systems, Ethereum provides layer 1 smart contracts for various different kinds of applications. The world is not only about money.
I also believe, Ethereum's transition to PoS will be a win for Bitcoin. Because the second largest blockchain network stops utilizing PoW, Bitcoin will continue doing what it was designed to do without any need to change core protocol. The Merge reminds of the times when split in Bitcoin network happened and Bitcoin Cash was created. Those were also interesting times in crypto world. These events demonstrate decentralization in action. They also create financial opportunities for those who were involved or invested. When Bitcoin fork happened, those who had bitcoins ended up with same amounts of bitcoin cash. Things were confusing, many expressed opposing opinions. Today we know that both bitcoin and bitcoin cash continues to exist alongside just fine.
Now question is, considering transitioning from one consensus mechanism to another is a big change for a network, doesn't it also create an opportunity for a split of the network. In other words, would this Merge lead to another split within the Ethereum network, one that continues with PoW algorithm and another embraces PoS model? It seems like majority within Ethereum community prefer PoS, and it mostly will become the continuation of the original network. But there are also those who wouldn't mind to continue PoW system as well. Most likely proponents of continuing PoW chain are the miners and how are invested in miners. They already have the infrastructure and know-how about mining. Just like BCH didn't really hurt BTC, continuation of PoW Ethereum with a creation of a new coin shouldn't hurt the main Ethereum network.
It is not the first time that Ethereum network faced such situation where chain was forked into two, and two coins emerged, ETH and ETC. Ethereum Classic may be a lot smaller network than Ethereum, but it still has value today and its market cap is in billions. During last Bitcoin conference in Miami, the CEO of mining company Hive Blockchain Technologies shared an interesting fact, that the company also mines Ethereum Classic and all the profits they make from mining ETC cover their electricity costs. With that statement the CEO kind of admitted that they don't have interest in holding ETC long term, but it does provide a financial value that covers their business expenses.
Miners are powerful entities within networks. If for some reason a new split of the Ethereum doesn't happen, it will seem like a missed opportunity for them, and I doubt they like to miss such opportunities. Great thing about these forks and transitions is they serve as experiments in shaping the future of the internet, digital systems. I know these experiments involve financial risks and involve a lot of money. Since these systems are still new with what blockchain is trying to achieve, perhaps we don't have a full understanding of what works better yet. What if in years or decades from now we find out switch to PoS was not a good idea. It is highly unlikely. But we don't know for sure. For this reason, why not actually have two Ethereum networks, one on PoS and another on PoW with the full support of the network. What would the network participants have to lose? As things progress participants, developers, and investors can decide to remain with one network or the other, or both.
In December 2020, Beacon Chain consensus layer was launched and it runs parallel to the mainnet. When the Merge happens Beacon Chain will be adopted as PoS consensus layer with mainnet as an execution layer. After the merge consensus will be reached using PoS mechanism, and there will no longer be a need for miners. Ethereum continues to innovate and probably surprise us with new amazing things in the future. It has definitely inspired many. Hopefully, with these new changes it will be able to offer faster and cheaper solutions for developers and participants of its network.
It is a known fact that Ethereum transaction fees are not cheap. While at times it may be frustrating, it didn't stop developers building new apps and platforms. These fees didn't stop people from participating in the network. The most annoying experience for me using Ethereum was paying the gas fees even when transactions failed. This I never understood why. Mabye with PoS, problems like this will also be resolved. I don't know a lot about Ethereum and never been an active user. But I do hold some as a small investment. I wish all Ether People success! What are your thoughts about the Merge? Let me know in the comments.
Posted Using LeoFinance Beta
---
---