In The Kitchen With Kat-Banana Brownies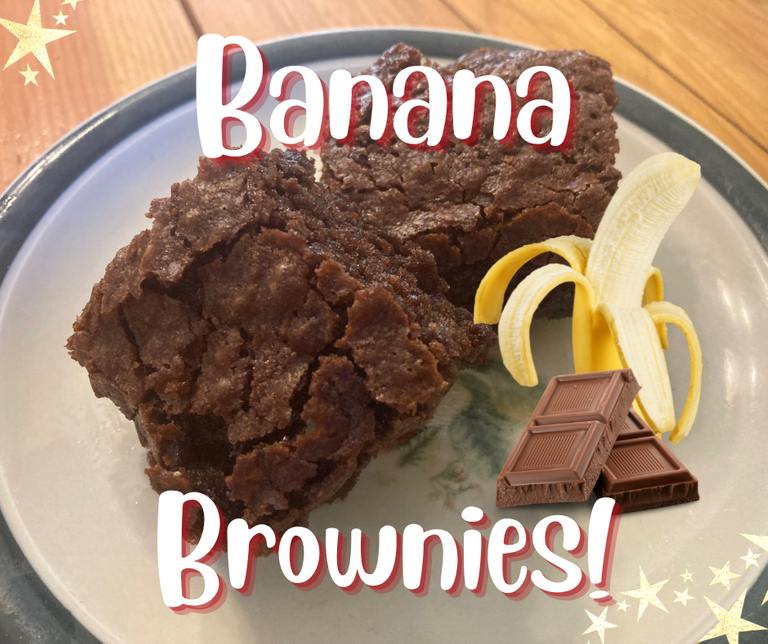 ---

They've been staring at me for days. Every time I walk through the kitchen, I catch a whiff of their fragrant off-gassing. Their slow descent into badness is an ever-present reminder that I just must do something with them. Yes, I still had four over-ripe bananas on my counter!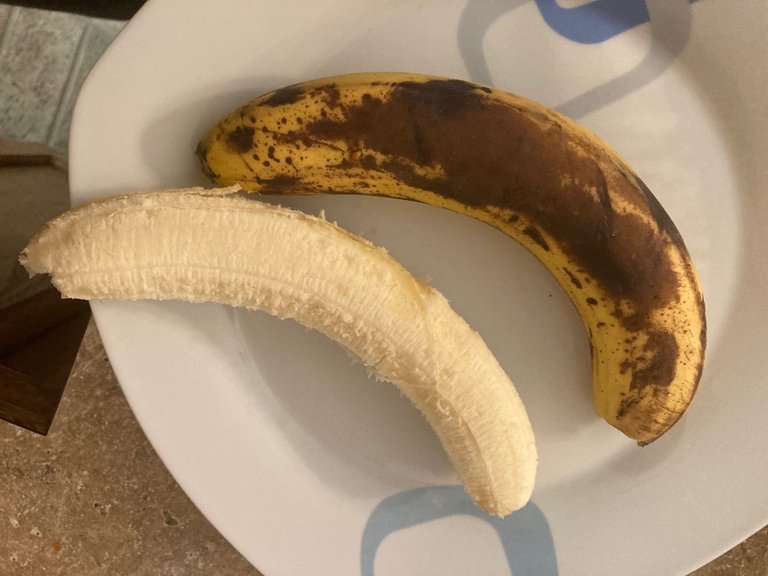 With the extra kids around for Tom school this week, I have been in a cooking and baking frenzy. There was pepperoni pizza produced, a taco and refried beans fiesta, and some splendid almond butter cookies with orange buttercream frosting to partake of.
But dangit, I never got to the dratted bananas!
---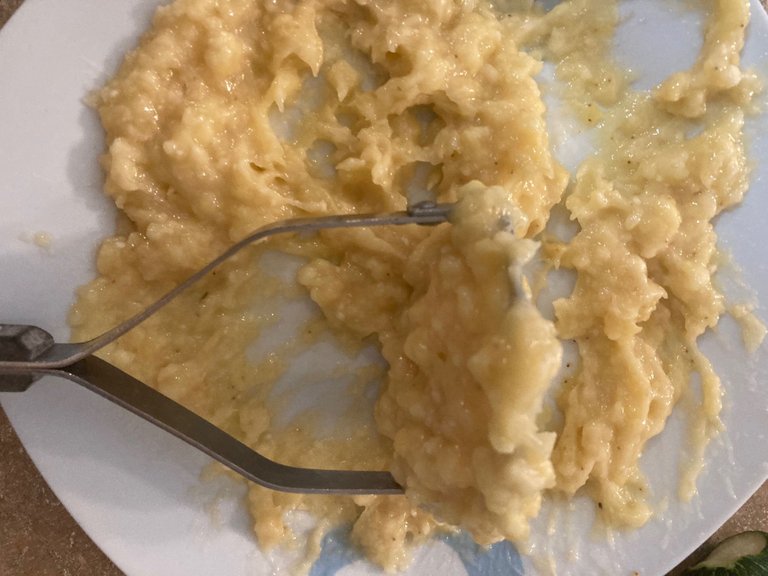 So, I remedied that oversight this morning.
---
My children often lament that I make things for other people and never for them. Poor, deprived heathens!
With their deprivation caused mewling bouncing around in my memory bank, I started smashing the bananas. In my cupboard I had a partial giant bag of milk chocolate chips. Nothing stops a pity party like brownies!
And for some reason I thought banana brownies would be even more amazing. So I got out my trusty notepad and scrawled out a recipe. Brownies are pretty sugar laden, but as every person in my house is hitting it hard at school, the gym, and on the farm, I figured a bit of extra glucose was probably fine, especially with the added insoluble fiber present from the ripe nanas.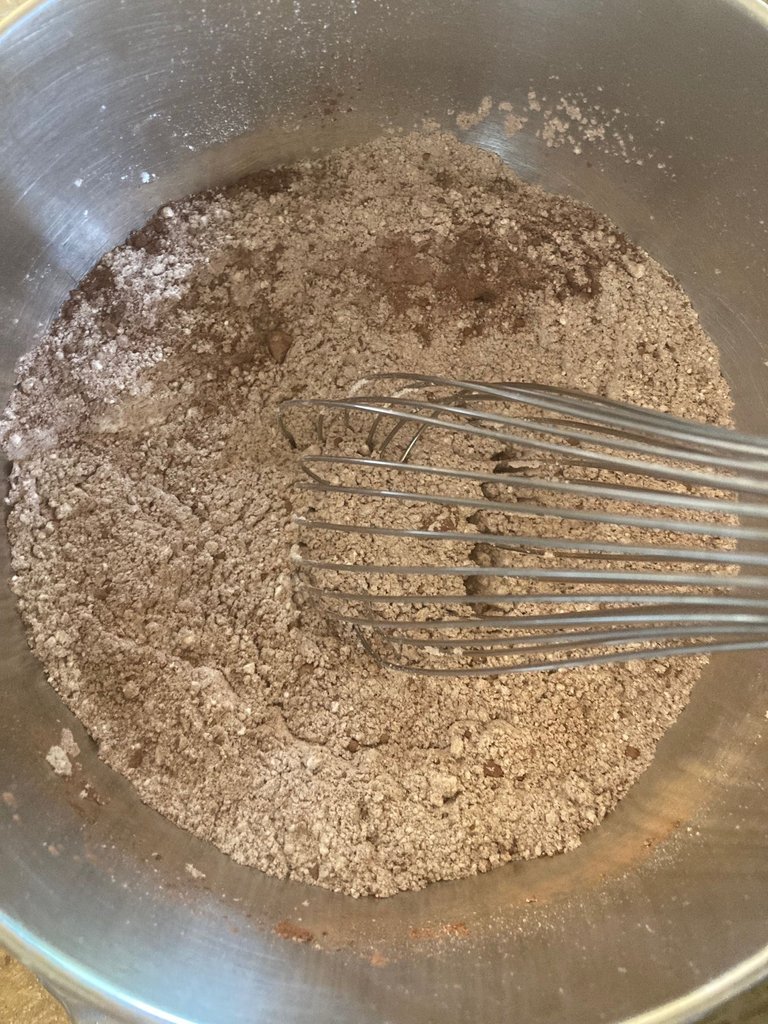 So, with three giant smashed bananas not cheering me on, I got out a mixing bowl and measured out some flour, baking powder, salt, and baking cocoa and added it all to the bowl. I then gave it a very vigorous whisk so that it was all combined in the most spectacular way possible. And by spectacular I meant that it all stayed in the bowl!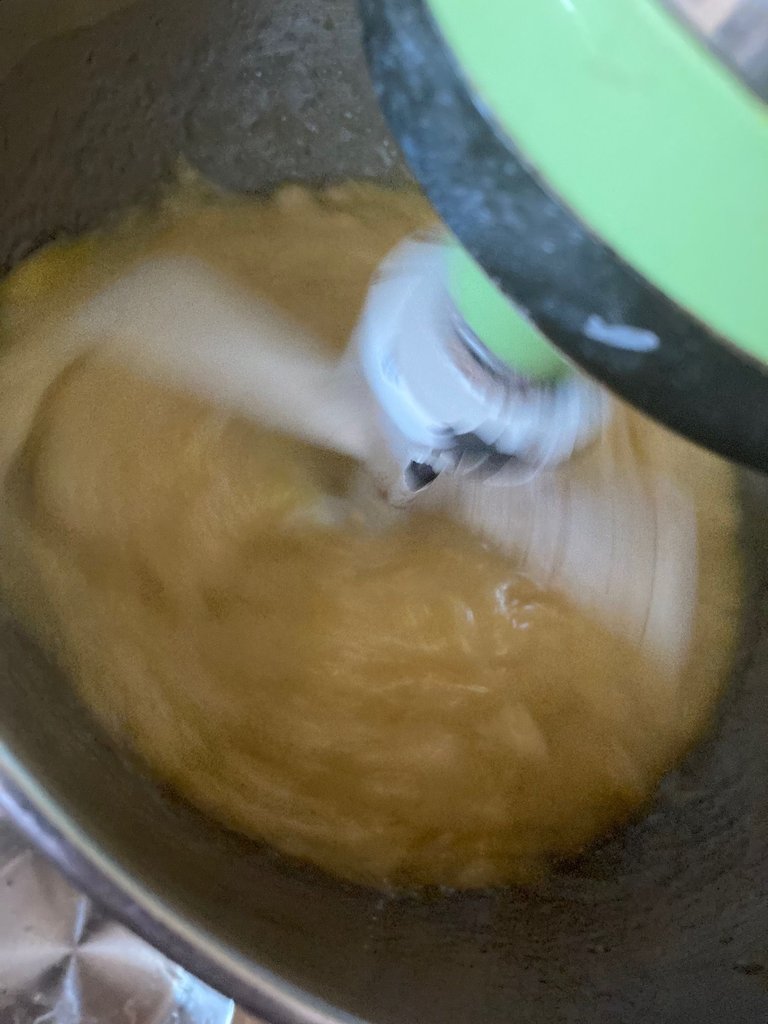 Then, in my stand mixer mixing bowl, I added some vegetable oil, sugar, eggs, vanilla powder, the mashed bananas, and my secret flavor weapon, butter extract.
I have a friend who is allergic to dairy, and as I was going to take half of the pan to game night for snacks, I decided to get all creative in the flavoring of the brownies. Normally I would use melted butter as the fat, but I feel bad that he doesn't get to partake in the treats at game night a lot of the time, so hello butter extract!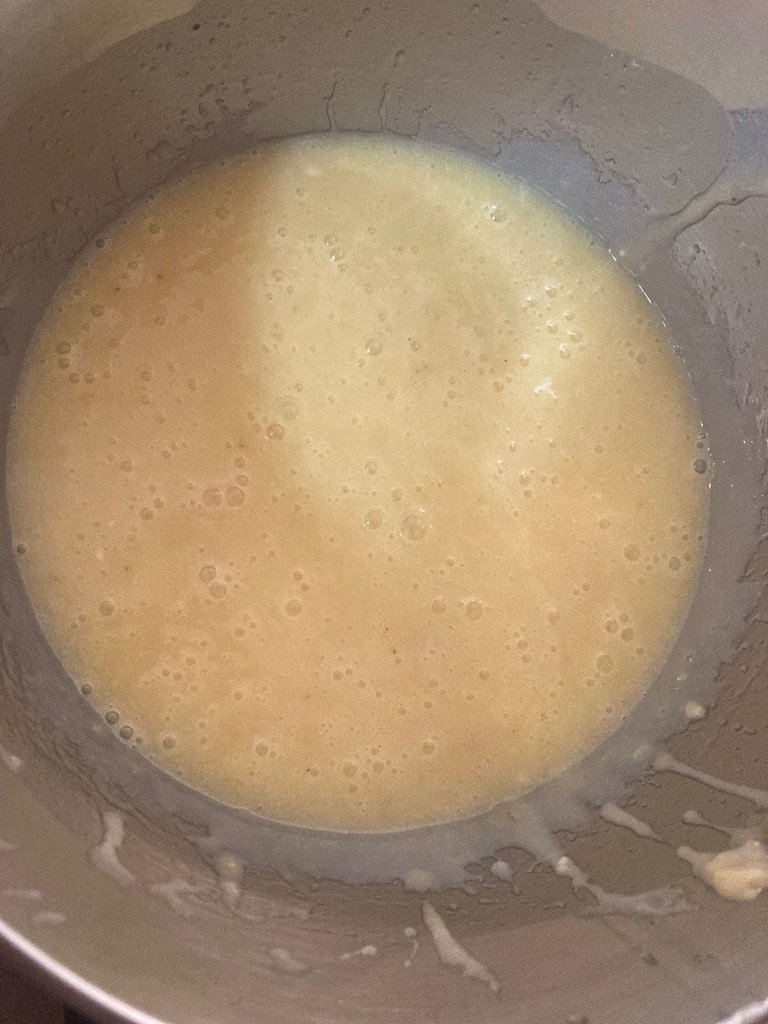 I beat the wet mixture until it looked like something my cows tend to have dangling out of their nostrils appetizing!. I then got a mesh wire strainer and sifted the dry ingredients from the first bowl into the wet ingredients in my stand mixer bowl.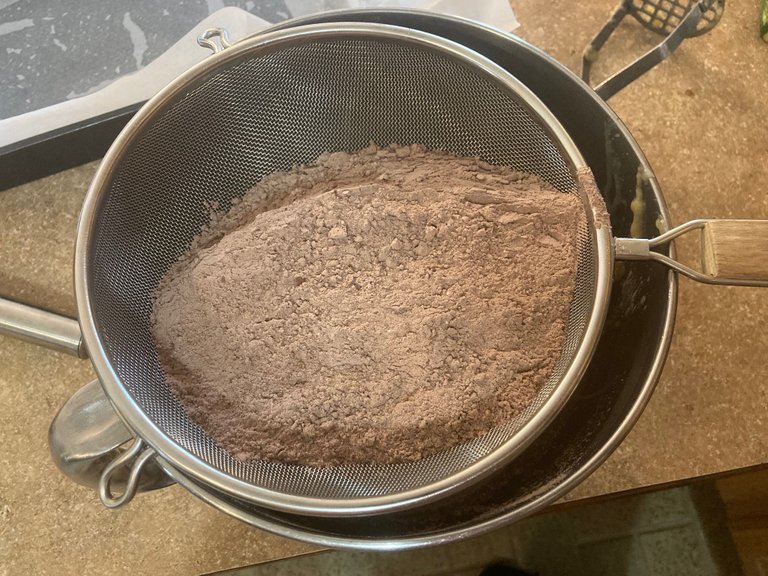 Using a rubber spatula, I folded the batter together. I have to admit, it went from bovine snot resembling to looking pretty tasty in about fifty strokes. Not too shabby.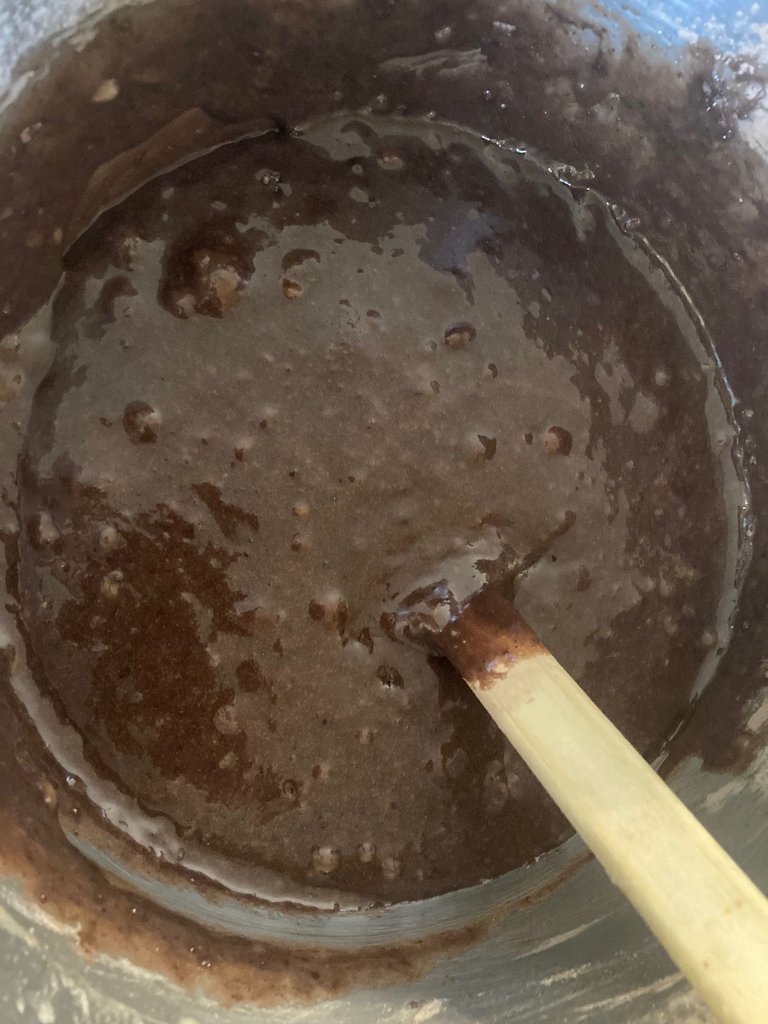 I then folded in a bunch of milk chocolate chips. I think dark chocolate chips would taste swell in this recipe too, but I used what I had on hand.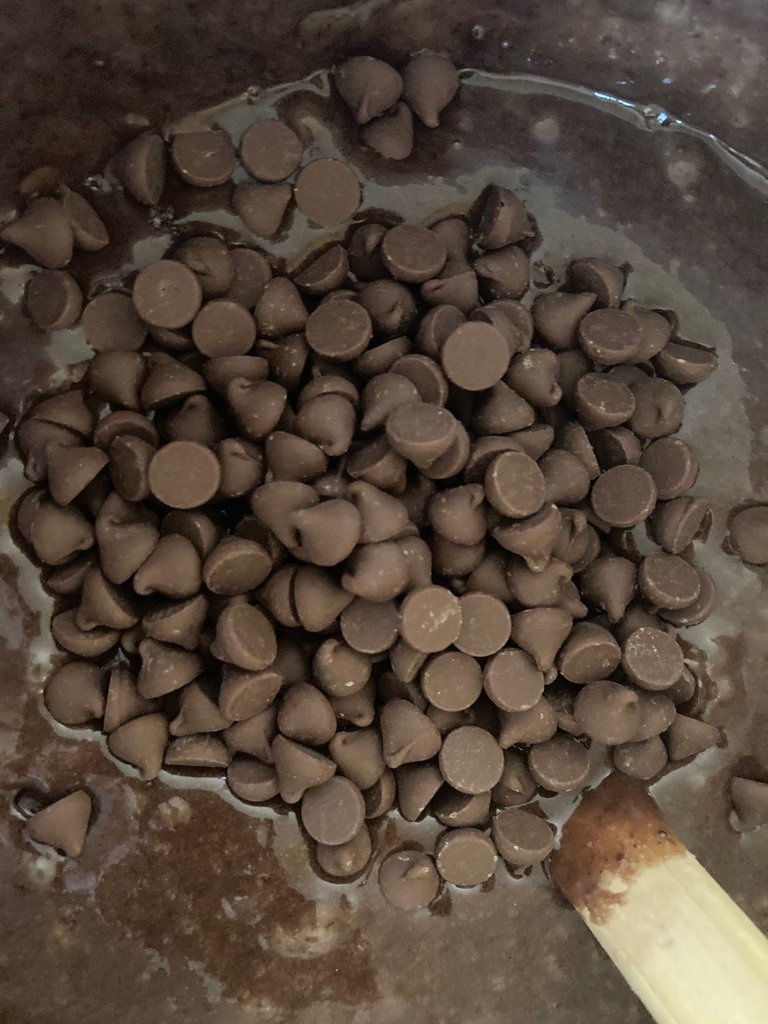 Waiting on the counter was a 9X13 pan that I had prepped with cooking spray and a huge chunk of parchment paper. I poured the batter into the pan and popped it into my oven, FOR-EH-VER!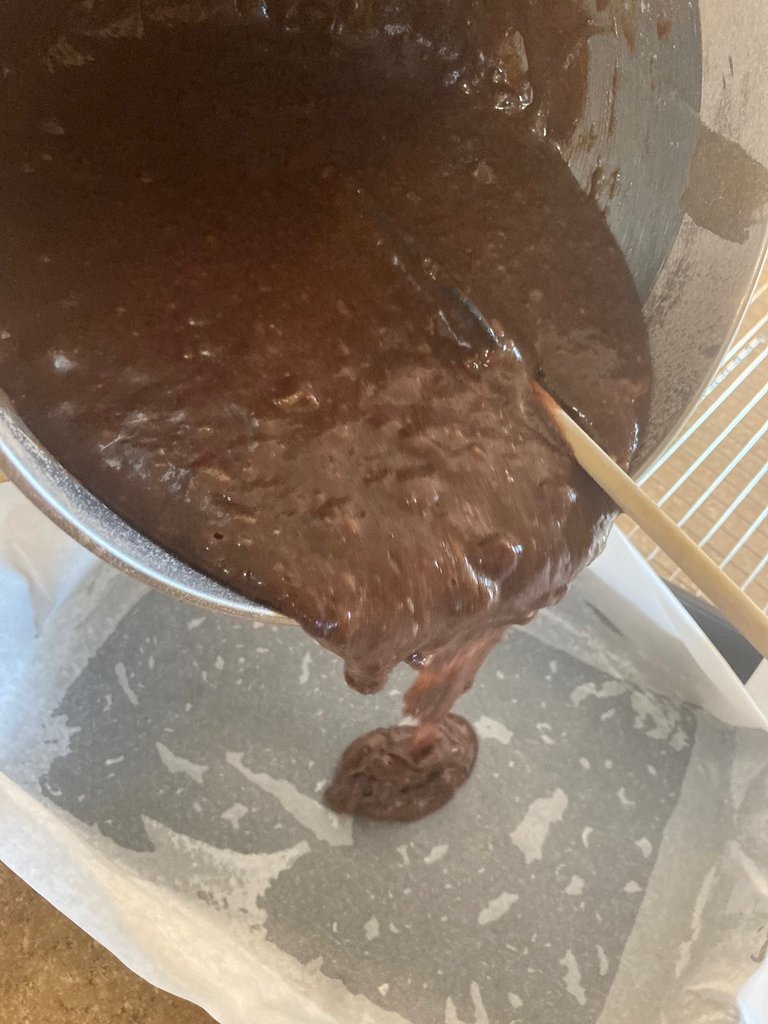 Seriously, this recipe took about 45ish minutes to bake. Which was fine because my friends, these brownies are out of this world good, they are a bit cake like and a bit fudgy all at the same time. And I have a sneaking suspicion they would taste even more amazing tomorrow, but I doubt they are going to last that long.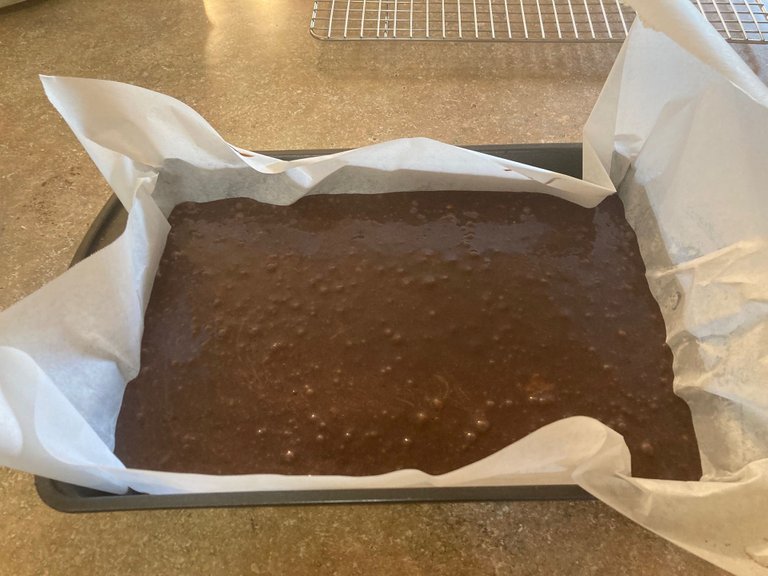 My offspring burst through the door and stopped when they saw the very nicely sliced brownies adorning a plate on the eating bar. Let's just say the brownies were enjoyed by all and no lamenting occurred this afternoon😉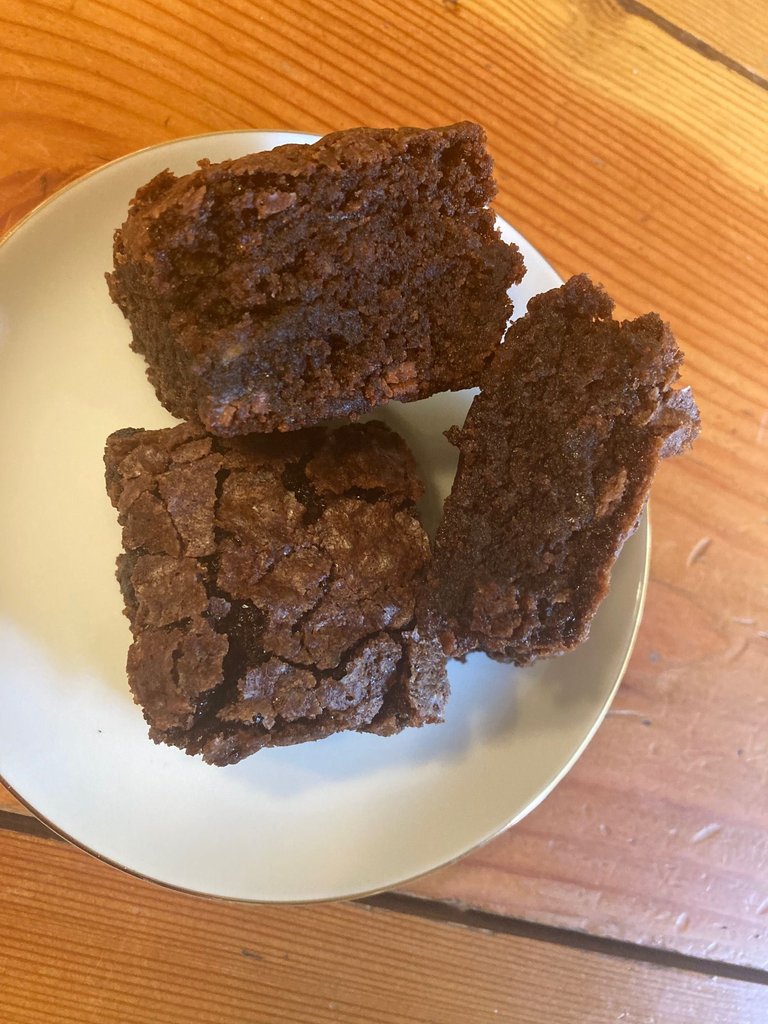 ---
Banana Brownies

1 1/2 cups vegetable oil
3 cups sugar
4 eggs
2 tsp vanilla extract (or 1 tsp vanilla powder)
1 tsp butter extract
1 1/3 cups mashed very ripe bananas (3-4 bananas)
1/2 cup cocoa powder
1 1/2 cups all purpose flour
1/2 tsp salt
1 tsp baking powder
1-1 1/2 cups milk chocolate chips

Grease and parchment paper a 9X13 baking pan. You want your parchment to hang over the sides a bit. Preheat the oven to 325 Fahrenheit if you are using a metal pan, 350 if you are using glass.

Mix oil, sugar, eggs, extracts, and banana together in a mixing bowl.

In a separate bowl, whisk flour, baking cocoa, salt, and baking powder together.

Sift dry ingredients into the wet ingredients, and using a rubber spatula, fold the batter together until just combined.

Fold in the chocolate chips and pour the batter into the prepared pan.

Bake for 45-50 minutes or until middle just sets. Watch your brownies after 40 minutes baking time, you don't want to overbake them. I take mine out when the center yields a few crumbs stuck to the toothpick when I probe the middle of the pan.

Cool at least fifteen minutes, then lift the brownies out and let them finish cooling on a wire rack. Slice and enjoy!!

---
And as most of the time, all of the images in this post were taken on the author's now in chocolate, butter, and banana scent iPhone.
---
---