Modify your attitude by practicing gratitude!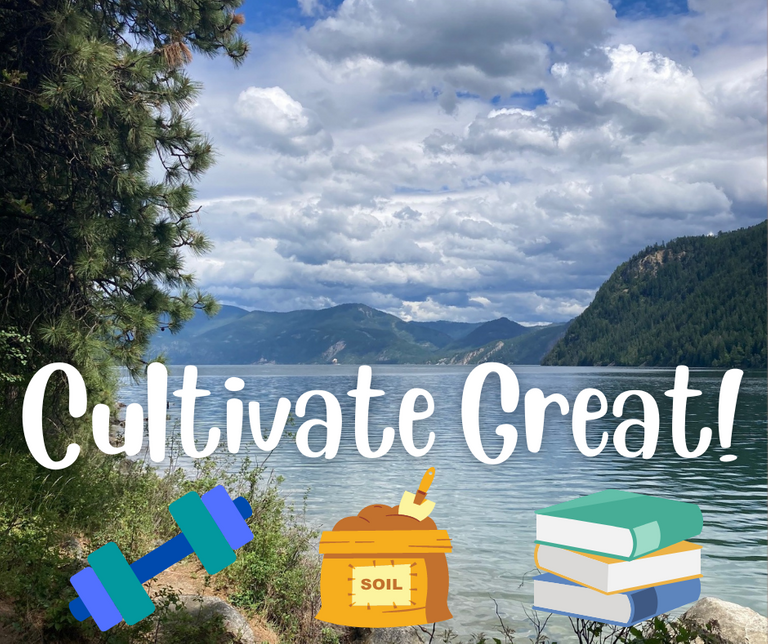 ---
A Explanatory Note before we delve in:
---
Most of you who read my blog know I am a farmer/homesteader, and something that I have noticed over the years is that I don't make plants grow and thrive, they do that themselves. What I do is try to provide the absolute best environment/growing conditions possible for them to do their grow thing in.
To cultivate means to prepare and use land for crops or gardening
And
Try to acquire, and/or develop, improve.
Definition courtesy of Oxford Languages
Over the last couple of years, I have really been cultivating my own growth by improving the conditions surrounding myself. Just like I amend the soil in my garden, so I add great things (or missing elements) to my own personal development environment. Every morning I start the day cultivating great, for that is my ultimate goal, and in order to live our absolute best existence, you gotta cultivate your own soil (put the work in) in order to bring out your best.
There's a lot of different, and super cool, growth ways that I have learned and practice daily. And in the vein of sharing helpful insights and such, here is a bit of cultivated greatness:

Better sleep
Lower stress
Improved relationships
Decreased materialism
Bolstered generosity
Healthier eating
Lower heart disease risk
Wow! that list of things looks pretty great, and they are all side effects that you can experience when you practice gratitude journaling.
The other day as I was reading about the power of gratitude, I decided to explore a bit further into the benefits of practicing feeling grateful through journaling, and let's just say I dove a bit deeper into the practice.
"gratitude is associated with increased altruism."
In this study, neuroscientists were able to show this via MRI scans. They found evidence that gratitude journaling increases one's overall well-being and our altruistic tendencies toward others. How freaking cool is that?
So not only does writing down what we are grateful for give us some massively positive benefits, it also benefits others!
And what's even more amazing is it's such a simple exercise. Gratitude journaling can be as simple as writing down three things that you are grateful for in the moment, like I do every day when I spend a bit of time in self-development mode. That's just me though, I love lists.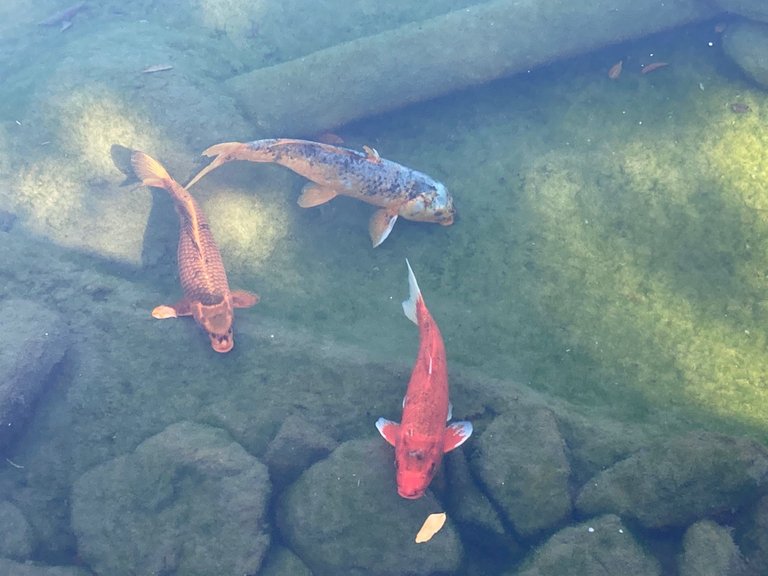 I could probably list 30 reasons why I am thankful for koi and crystal clear water.
And lest you think I use something fancy, think again! My favorite journals are simple one subject notebooks that I buy every back to school season for 10-25 cents a piece. That might even be something that I expressed gratitude for in my journaling exercise. I love that I live in a time of plenty, especially when it comes to being able to easily acquire print materials!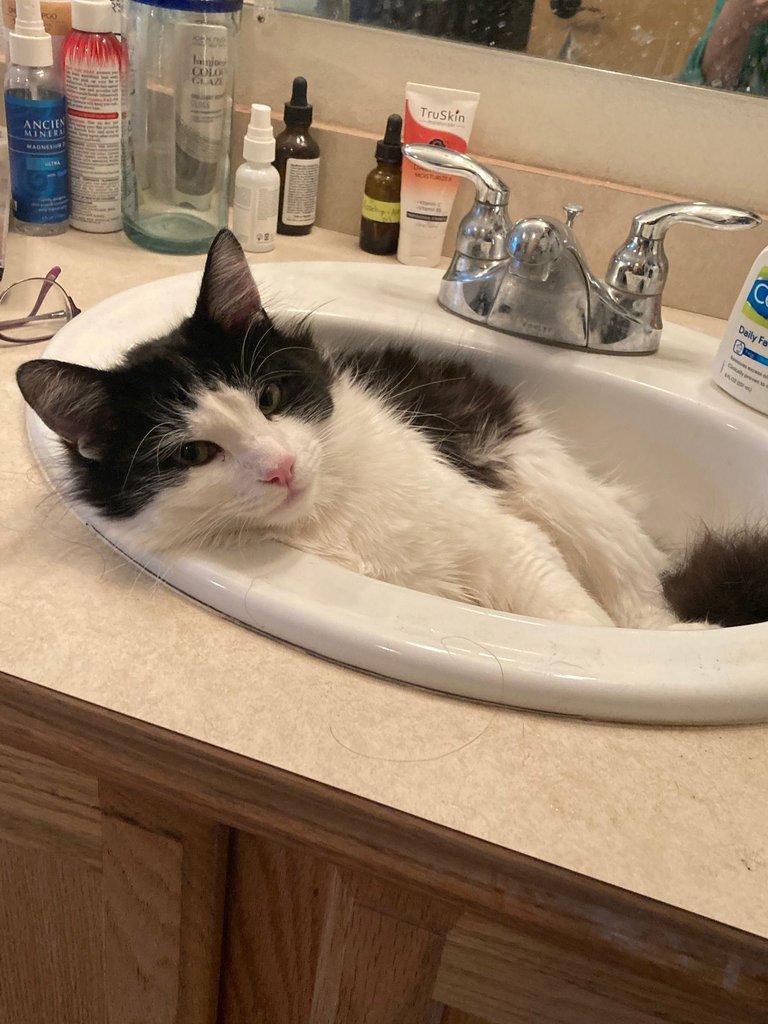 I'm also pretty grateful Pickles is a bit extra, heh!
Maybe you like thank you cards and want to write one that is full of whatever it is you are grateful for, read it out loud to yourself or maybe others, and then shred it! Because using the shredder is fun! Or maybe you don't like clutter? I don't know, seize the shredder! Didn't a Ninja Turtle say that once?
Or if you enjoy prayer, spending a bit of time in contemplativeness mentally listing the things you are grateful for is just as awesome as writing a list. Visualizing a gratitude list sounds like a pretty fun thing to do to be honest.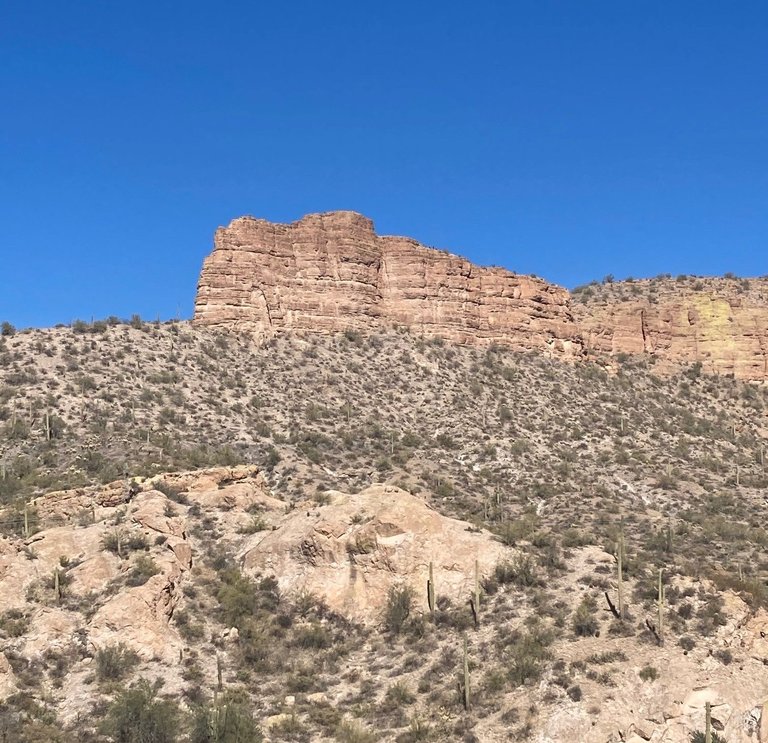 Can you imagine listing a thing you're grateful for on each sedimentary layer? FUN!
There are even apps out there designed for gratitude practicing! Many of them are free and there are plenty to choose from if going the digital journaling route appeals to you. I haven't used any of the apps mentioned, but they do look intriguing. Might have to give one a try!
We are all gloriously different in our makeup, the most important thing to remember is that we should practice the exercise. The benefits to your being are waiting there for you to embrace. The how of gratitude journaling, however, is completely up to you!

---
And as most of the time, all of the images in this post were taken on the author's non-contemplative but rather functional iPhone, the cover, header, and footer images were made in Canva.
---
---