The Flicker Haven Farm Files-A Food Preservation Sensation!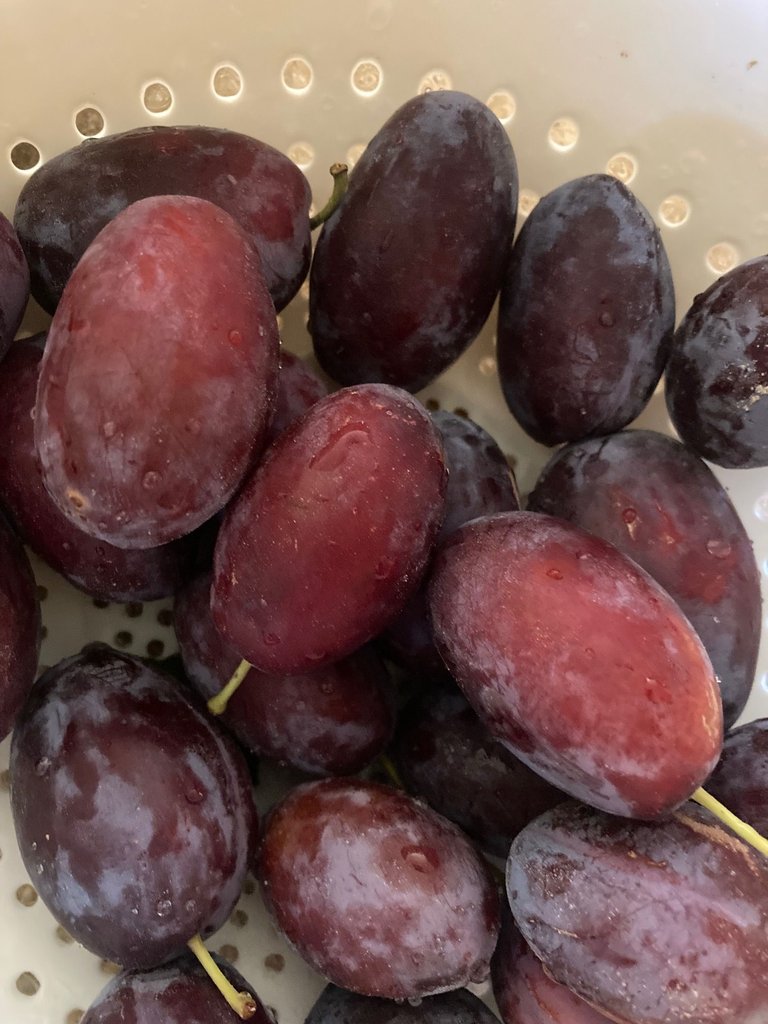 ---

---
Well then.
---
To say that I am as busy a bee would be a fairly accurate assessment. In reality, I am as chaotic as a Kat with some semblance of competence. Okay, that might be a stretch too.
Beginning blathering aside, I have been very industrious this week, and upon conducting a Wednesday reflection regarding my harvest progress, let's just say I am not sad about my performance.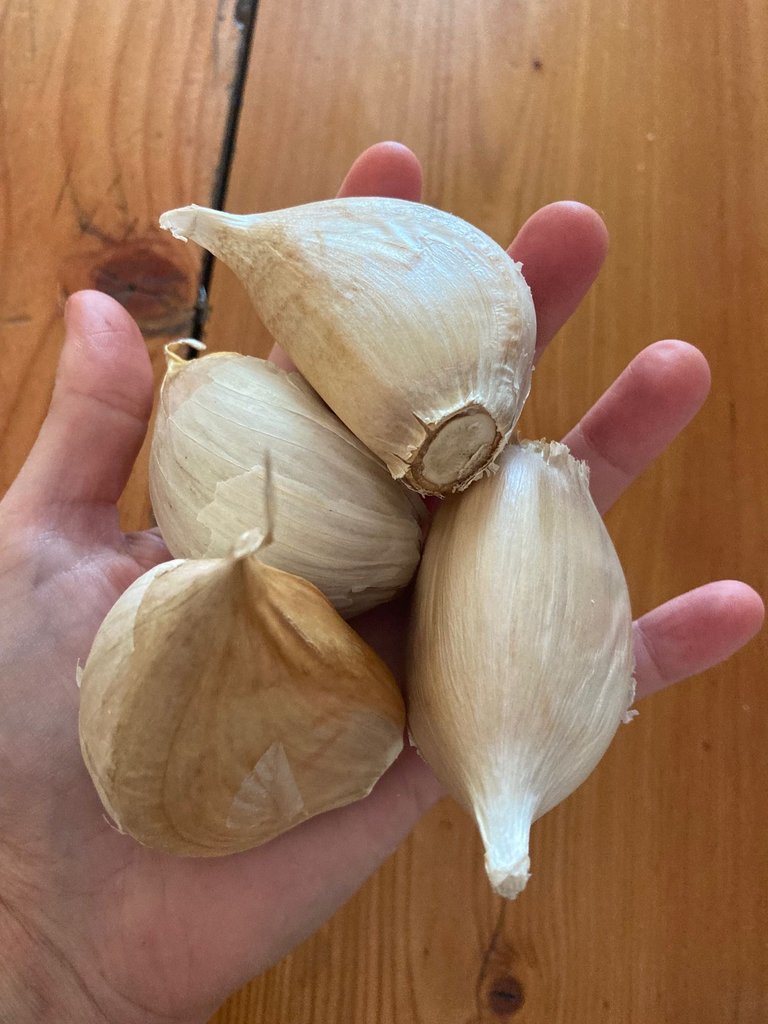 To start with, my elephant seed garlic showed up! Years ago I grew elephant garlic (yes ,I know it's not true garlic and is related to leeks, but it's still awesome!), and loved it! So, with fond memories floating around my cortex, I sought out a farmer in Oregon who sold nice seed stock, and ordered me some.
Holy huge cloves! I am so, so pleased with them! I can't wait to stick them into the ground next month so I can enjoy gloriously mild elephant garlic next July.
Of course, that means I really need to get busy and amend my garlic bed with all sorts of fine composted manure and line the beds themselves out, you know, since garlic planting time is in just a few weeks...

After admiring the glorious garlic, I got down to preservation business. We picked about forty pounds of plums off of our plum tree. I gave some of that bounty away, as I love to share what I grow, but the rest of the plums needed to be, well, preserved.
So I got out a knife, washed some plums, cut them in half, pitted them, and lay the lovely little halves out on a cookie sheet.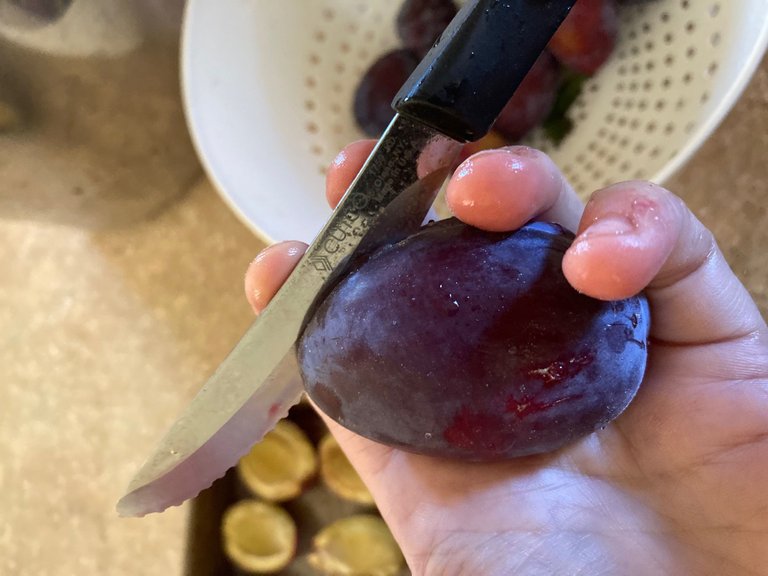 ---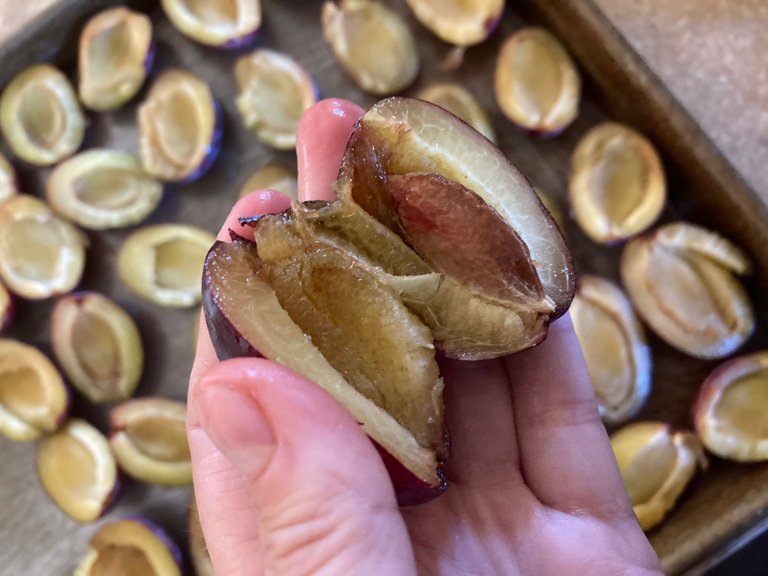 ---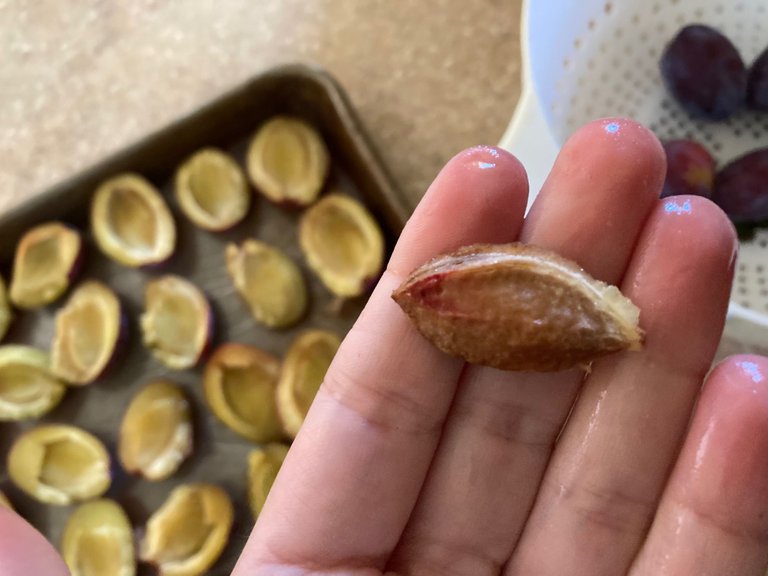 ---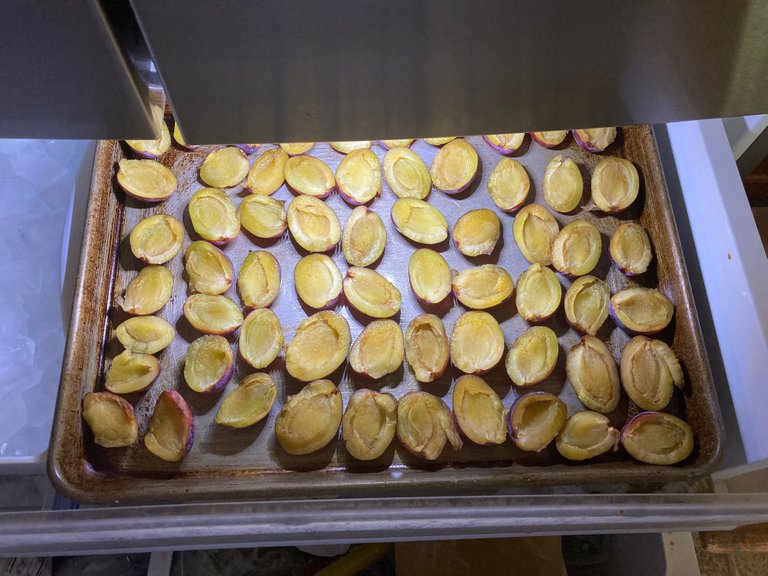 Individually quick freezing fruit is my preferred way to go when it comes to freezing it. I love to be able to grab a handful and add it to whatever I am whipping up, be it a pie, smoothies, or whatever.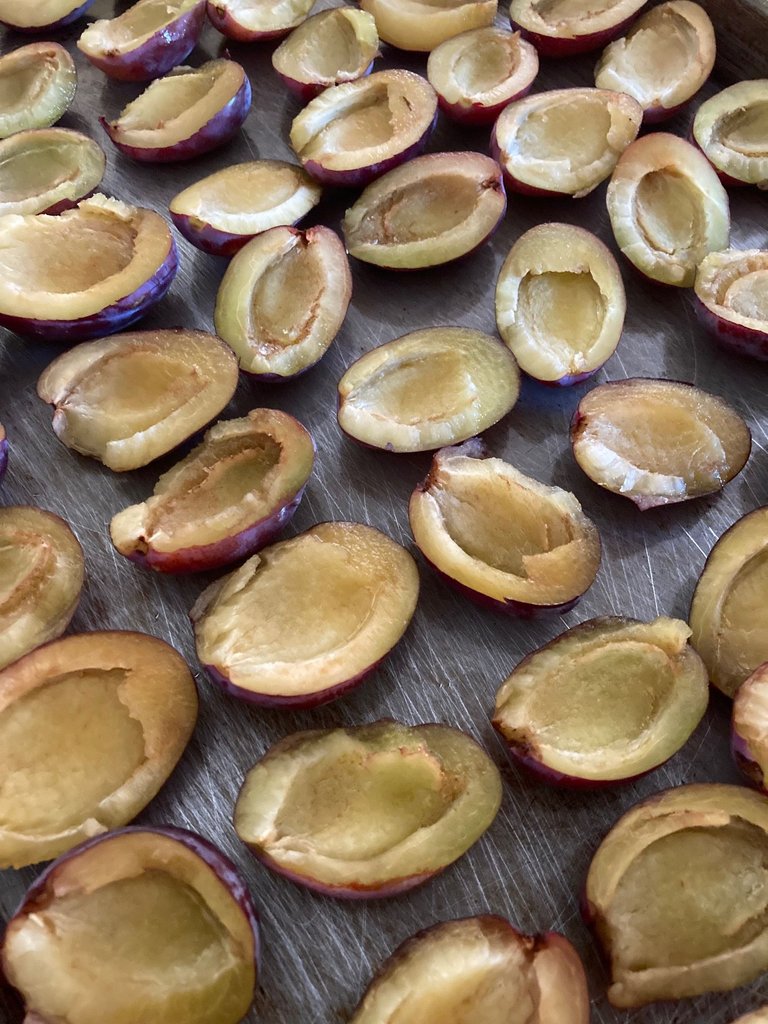 ---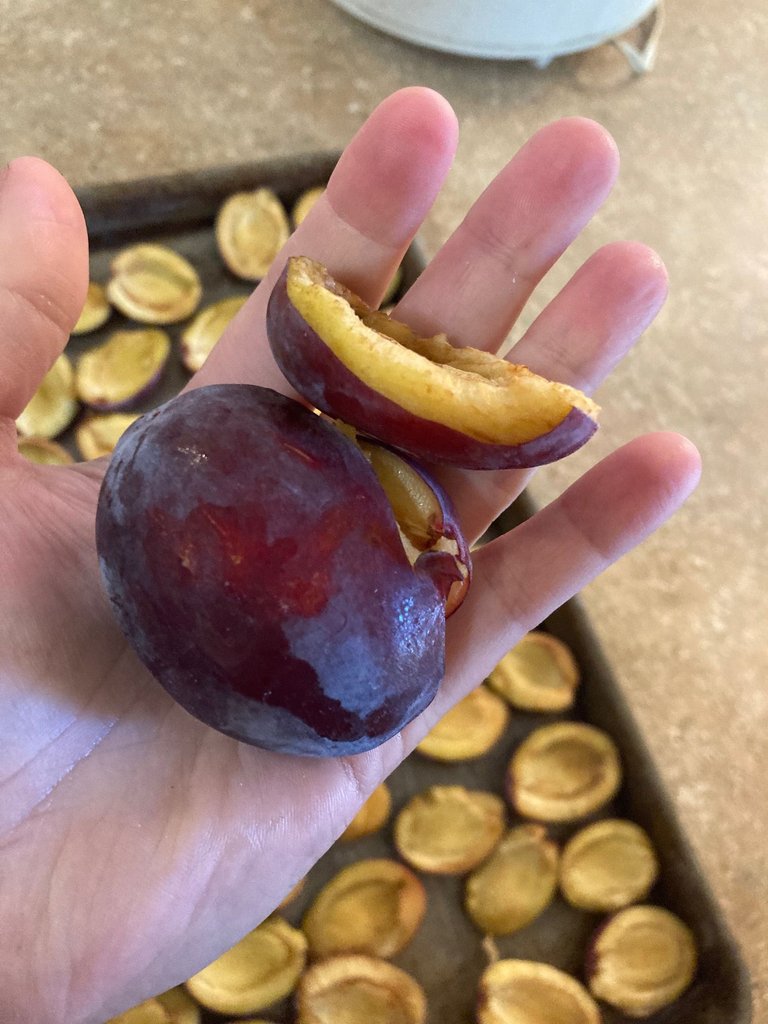 ---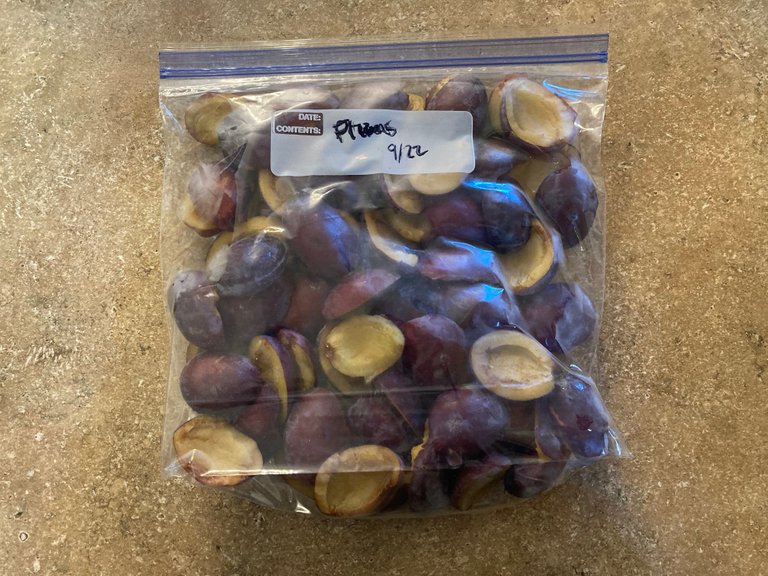 Note my awesome handwriting! It really does pay to not let your mind wander to other things and focus on the task at hand...grr...
I repeated the plum prepping process and threw some into the dehydrator for prune action. The variety of plum tree that I have is an Italian Prune model, so it only makes sense to dry a bunch of them out to store and use that way. It does take awhile go, I've been drying the plums for just about 18 hours and I'm pretty sure they are almost done.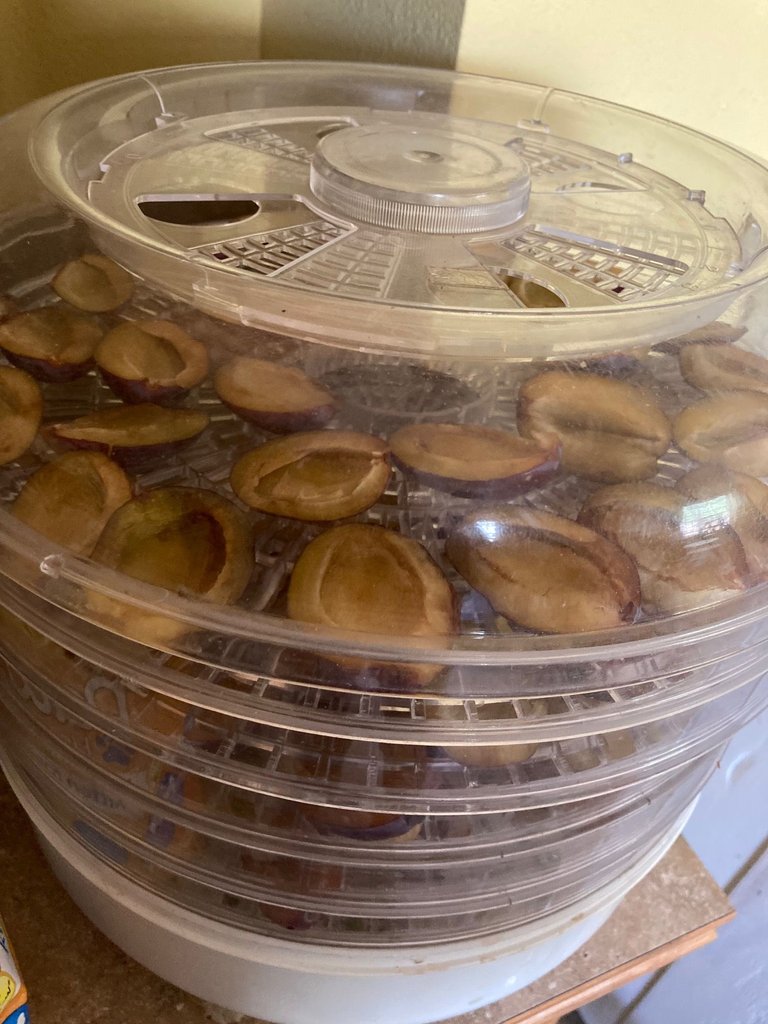 ---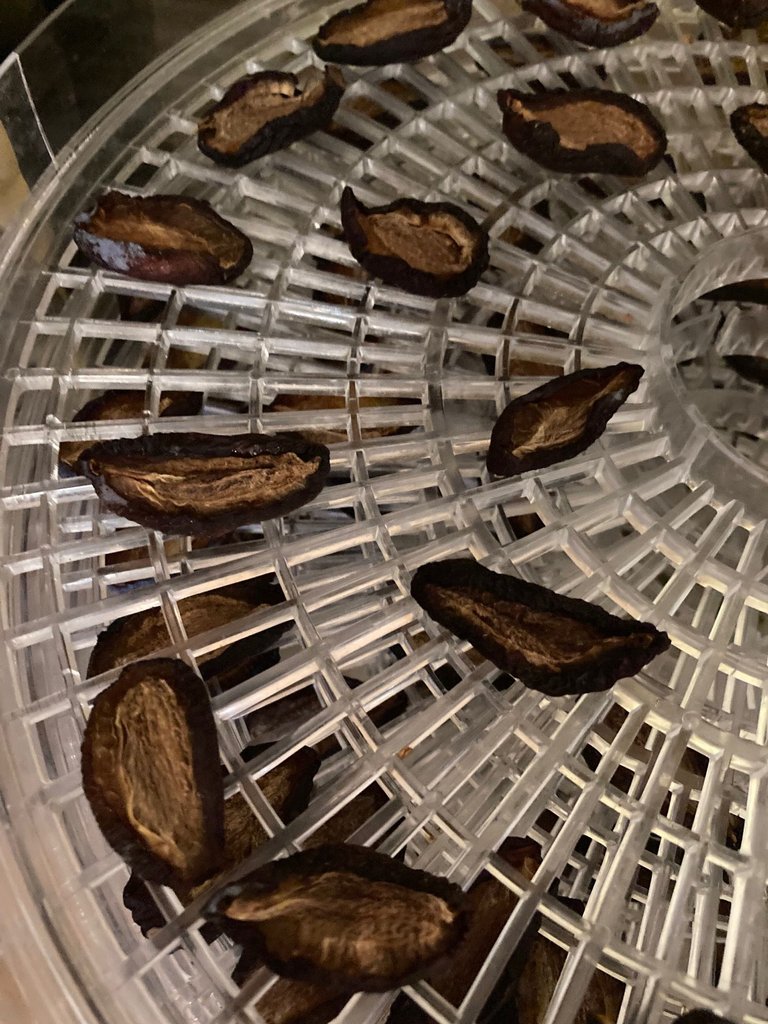 Another thing I have been drying is tomatoes! I love dried tomatoes in pasta! Okay, I love dried tomatoes in just about anything, the burst of flavor and bit of chewy texture is just yum to me.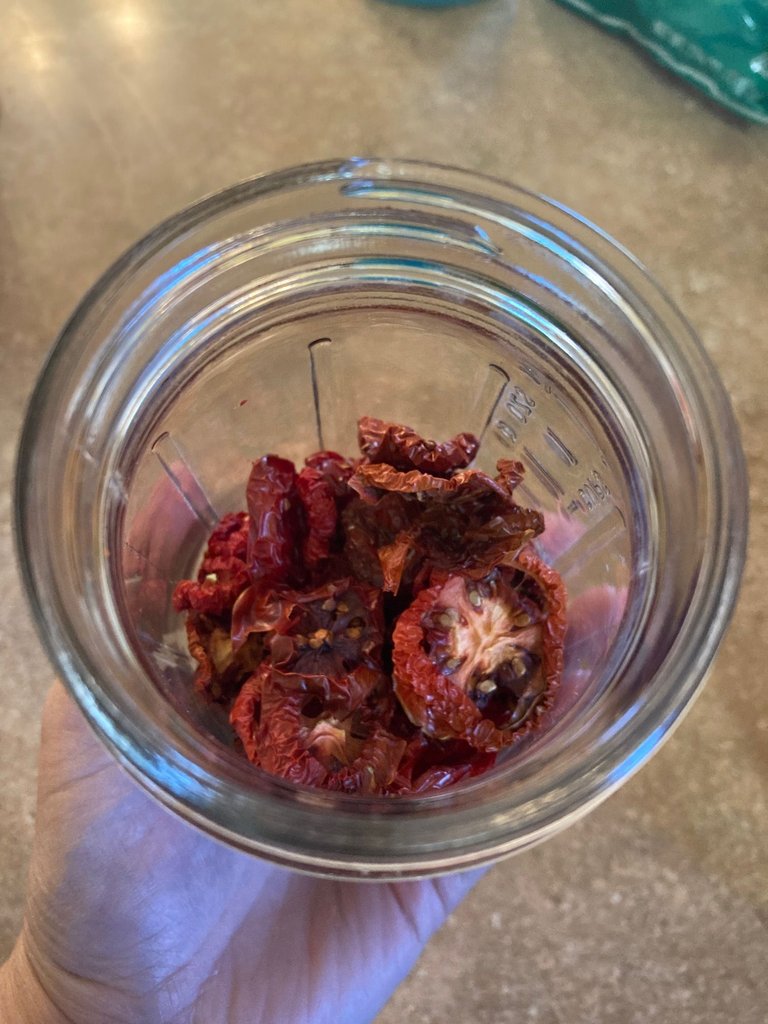 ---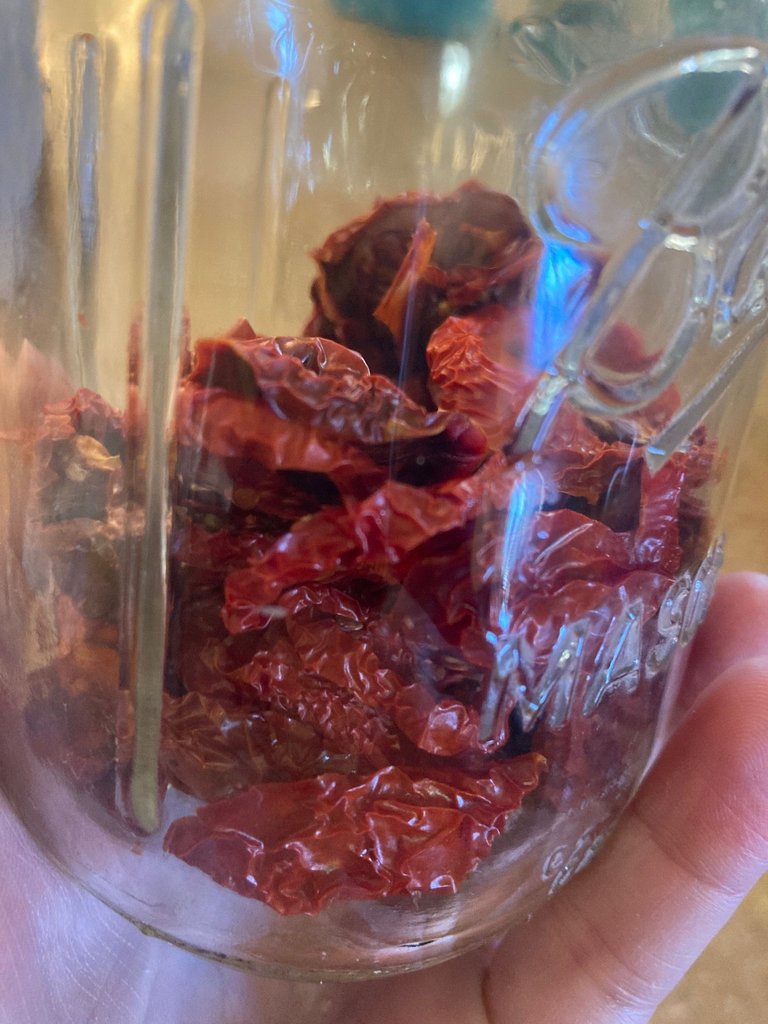 I think they turned out pretty good! They take a little longer than overnight to get to perfectly dried.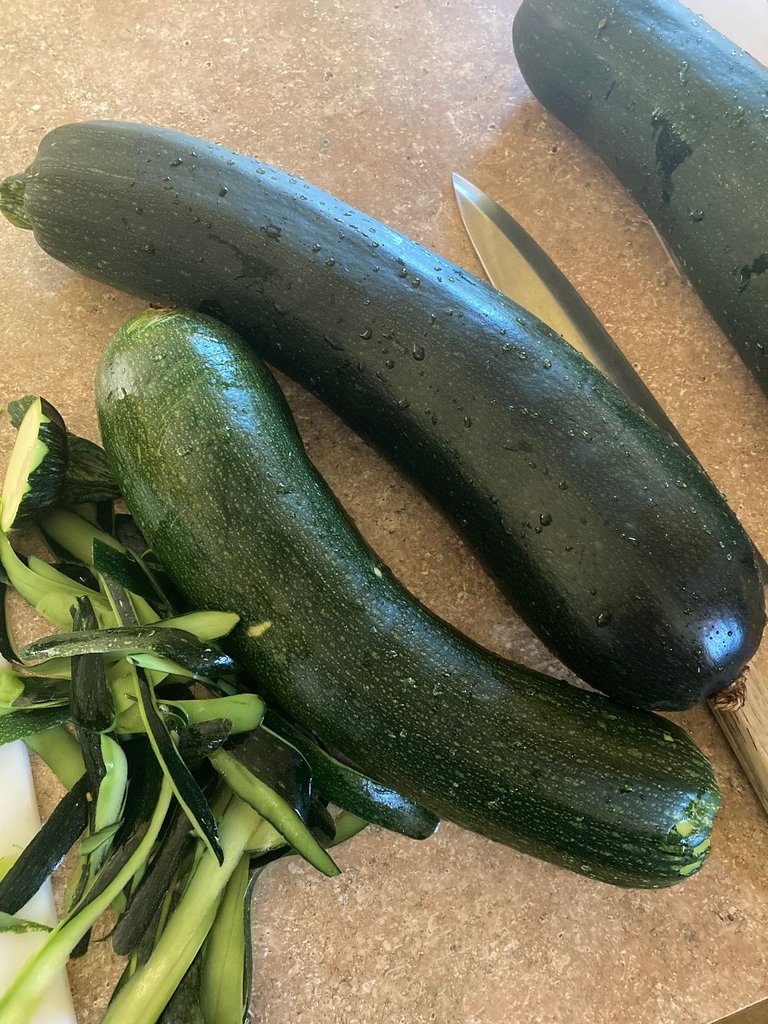 And yes, I am still putting up zucchini. I had a respectable pile on the counter of rather largish zukes, so as I was feeling a bit lazy (tired), I just grated them up and got them into the freezer. I know I will appreciate having lots of zucchini shreds during this winter.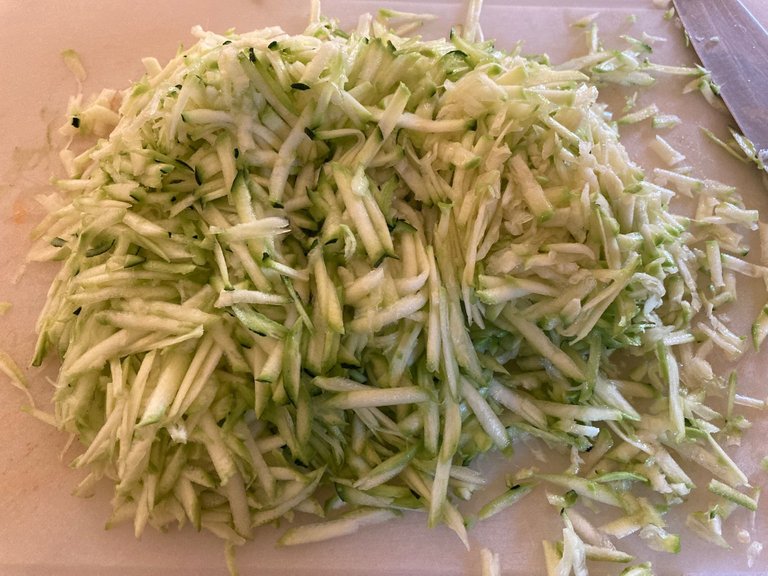 While I have been buzzing about preserving food, I have also been cooking larger meals that normal because my hubs has a couple of young teens here for Tom School.
A lot of our friends have boys, and over the years, when they hit about twelve or thirteen or so, they would all get sent to our house for Tom School. They'd help us do projects around the farm, and in return the hubs would teach them all sorts of skills, how to drive the truck and tractor, how to run a chainsaw, how to build a fence, how to use power tools, how to stack wood, and the list goes on.
Strangely enough, the kids love Tom School, and we do too. It's always nice to have more hands around to help with things, and I never mind baking and cooking more to feed the extra mouths, although it's made my chore load a bit more exciting as I am right in the middle of harvest, but as I didn't have to climb up on the roof to clean the chimney or under the house to turn off the water so the hubs could do a bit of plumbing, you won't find me complaining.
And I truly dig watching movies with the kids at night after the work is all done. Last night we had homemade pepperoni pizza and brownie sundaes while we watched Thor, Love & Thunder. It was pretty splendid.
But then again, life on the farm is almost always pretty splendid. When I am not getting hit in the head by a steer horn or tripping over my own two feet that is.
---

---
And as most of the time, all of the images in this post were taken on the author's currently almond extract scented iPhone. The text divider image was made in Canva.
---
---
---