The Flicker Haven Farm Files-Homestead Hodgepodge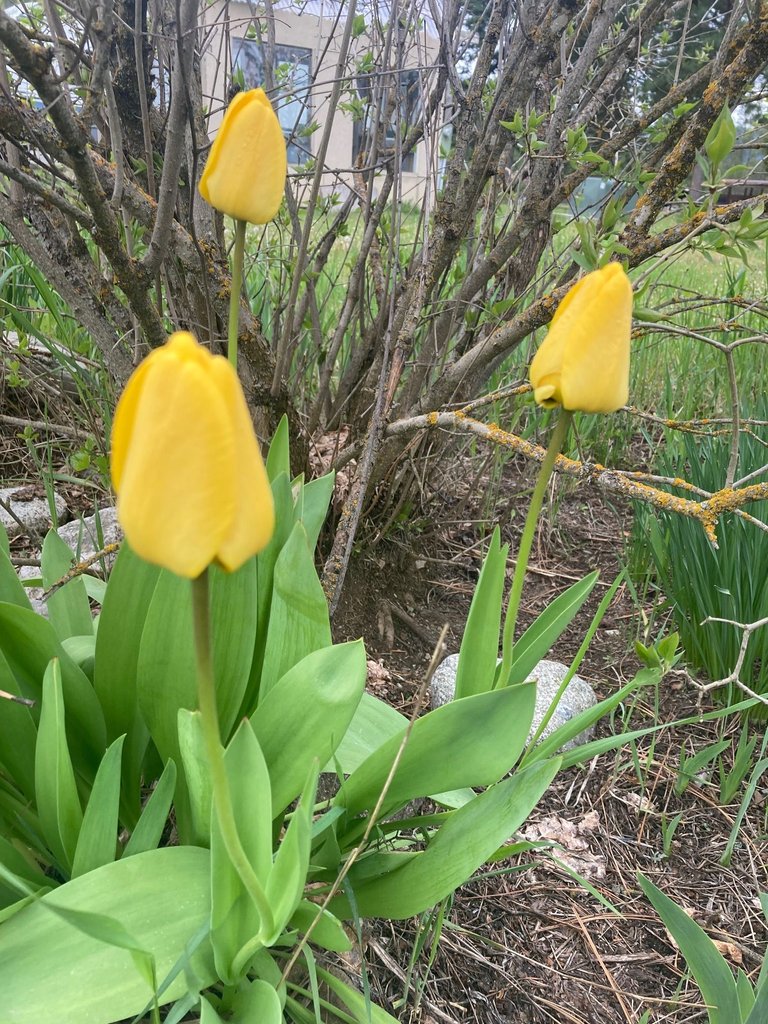 ---

---
You know those flitting pollinator insects that you so often see buzzing around your ecosystem? Well, this week thus far I have resembled one of them!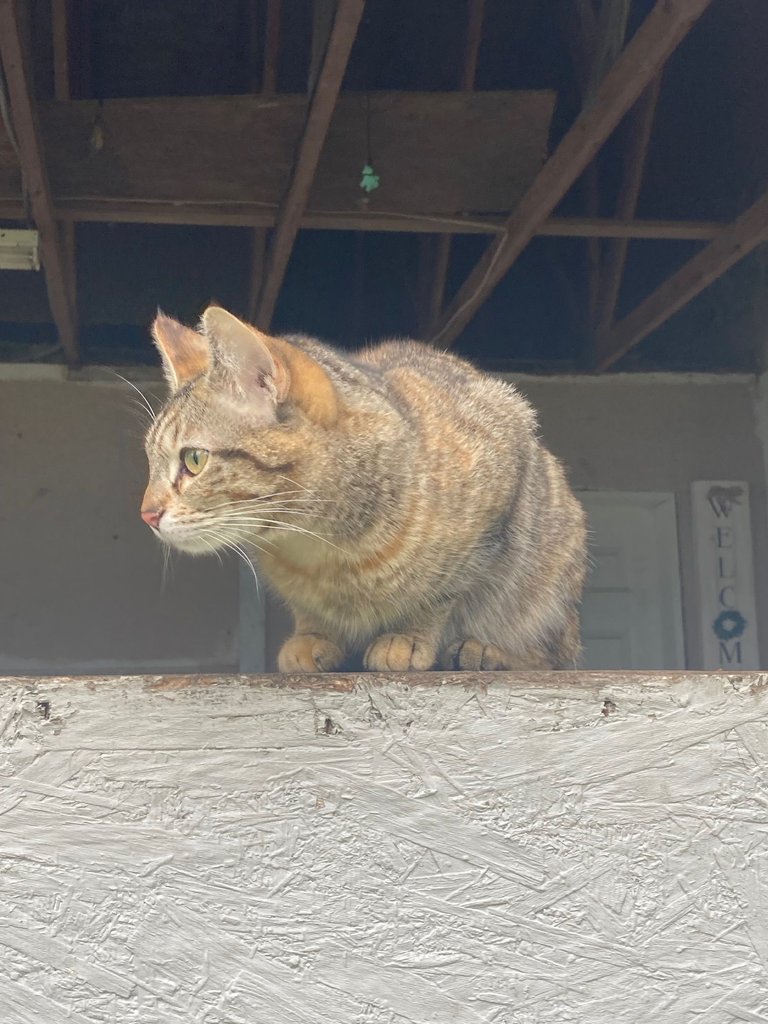 Teela often watches me with a look of mild consternation and confusion, mainly because I am the bearer of kitty crunchies and was behind on breakfast delivery this morning...
In fact, I feel a bit like a frantic yet industrious honey bee these days, but instead of seeking pollen and nectar, I'm just flying from task to task.
To start with, we are having a rather cold and damp spring, which has caused me to modify my garden and plant-starting schedule. One thing I have learned about North Idaho is that our growing season is literally a crap shoot every year, you just don't know what you are going to get.
---
So, I have learned to adapt.
---
One of those adaptations is to both direct seed and start warm weather plants. And starting them almost always occurs on different dates each year. You got to go with Nature's climate flow...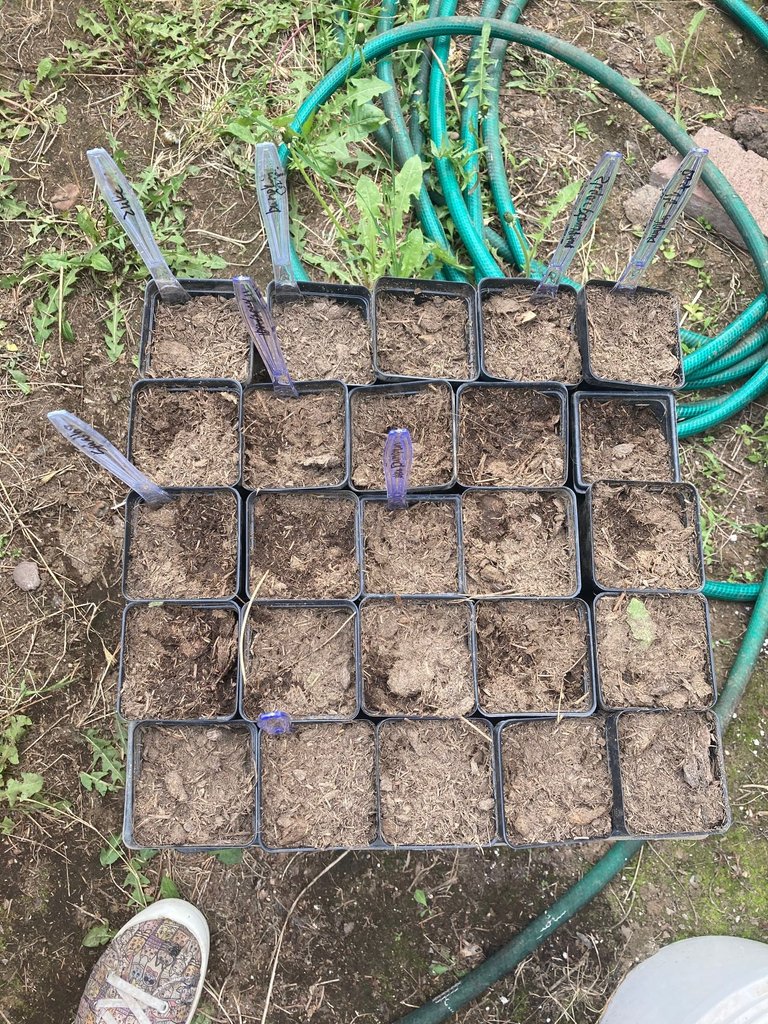 And in that spirit, I found myself in the greenhouse yesterday while a bit of a tempest was happening outside (hello thunderstorm!). I just couldn't wait any longer to start some cukes, zukes, winter squash, pumpkins, and some random assorted herb plants. A lot of recent years I was able to just direct seed the summer, heat-loving crops, but this is not one of those growing seasons.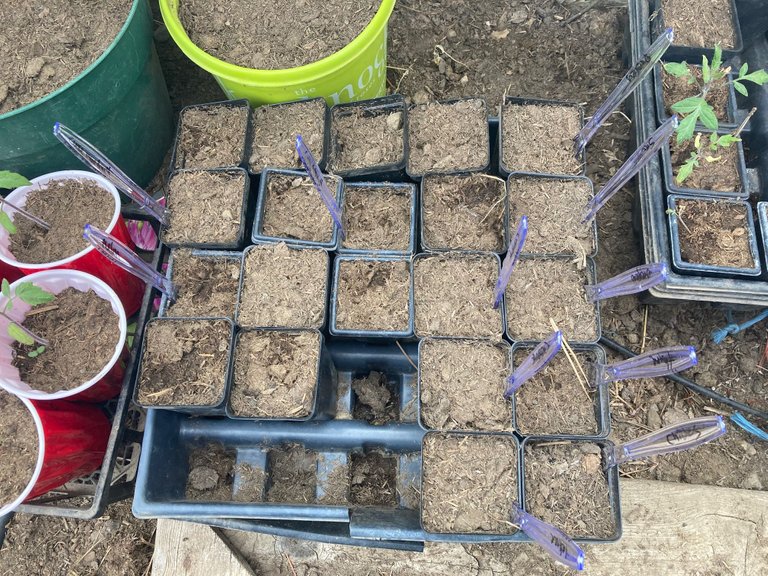 I am especially excited about this growing season though, because I have some smashing new varieties I'm trying. Muncher cucumber is new for me. They are supposed to be super tender, non-bitter, and very prolific. Tzatziki for days here I come!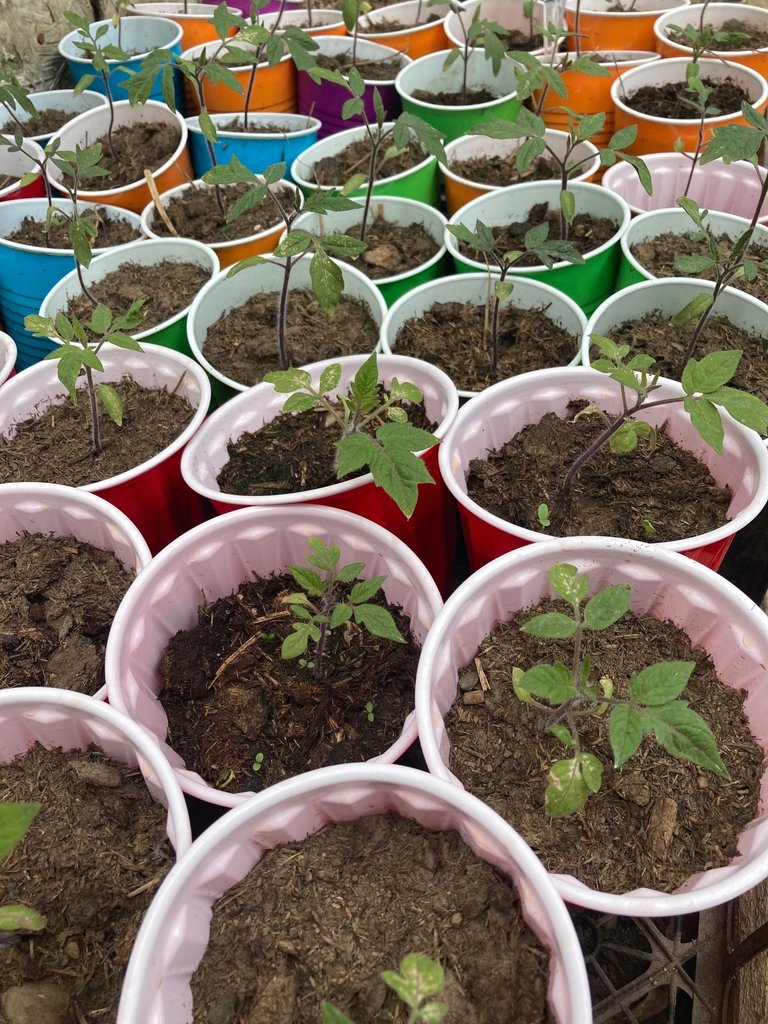 Can't wait to throw some chopped tomatoes on top of whatever is going to get drizzled with that glorious Tzatziki! YAY!
There was also some savory seed in the pile of seeds packets that I planted from yesterday. I have never grown savory, but I absolutely love it in dishes, so I thought, why the heck not?
I also sowed a few Kakai Hullless pumpkin plants. The seeds were a dark green black and it was strange to plant a pumpkin that didn't have that big ol, characteristic protective hull on its seeds. I am so looking forward to snacking on those little babies this fall!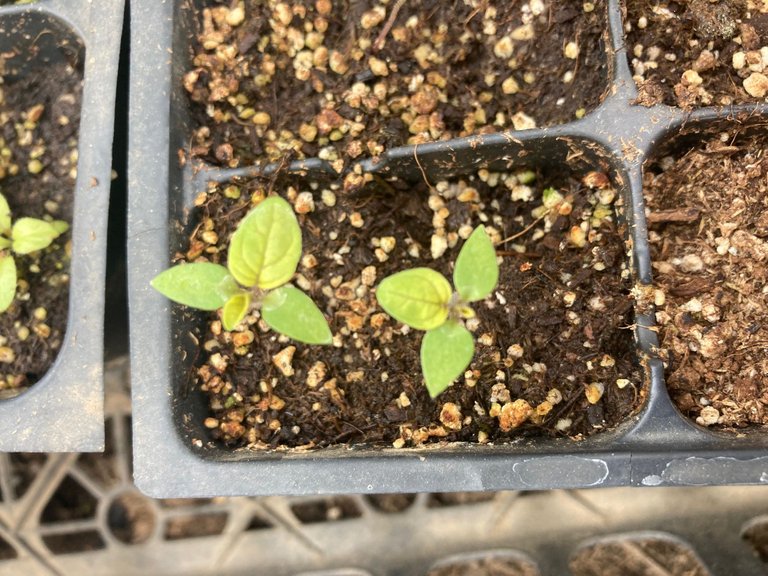 Look at the little ground cherries grow!
Another type of pumpkin that I seeded was Rouge Vif D'Etamps. Those pumpkins are like revisiting an old friend, I used to grow them when the kids were little because they had that cool Cinderella's coach look to them. I love those things, so I might have seeded like a bunch of them. I'm not repentant at all about it!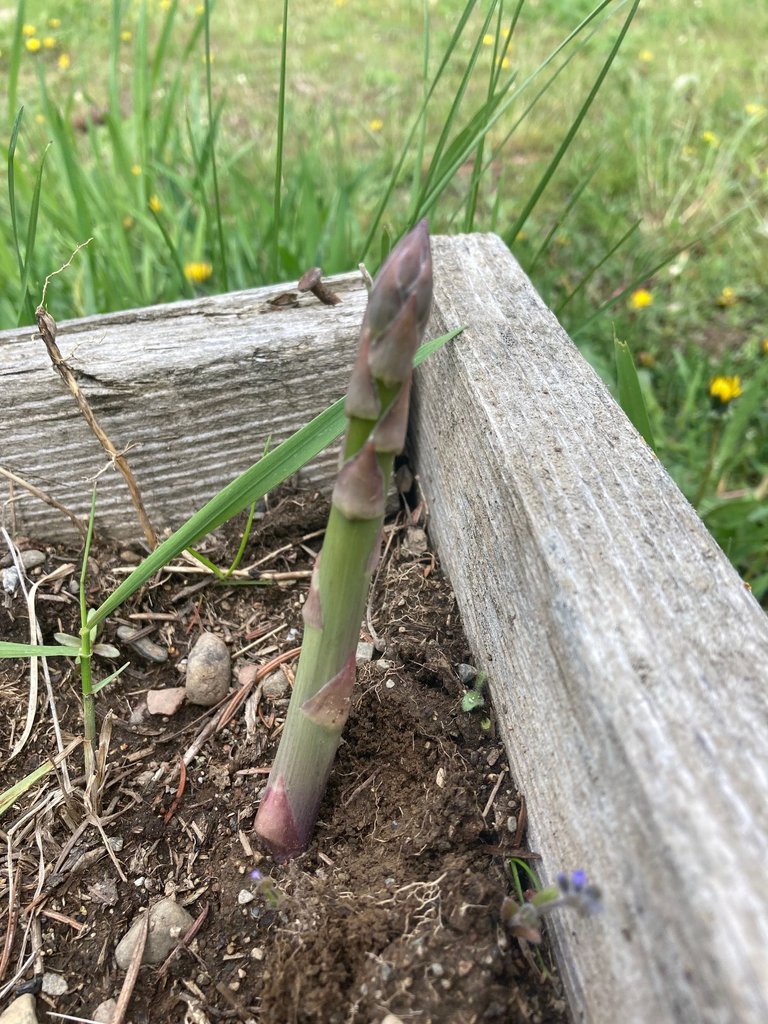 This week was also a banner week on the farm because I got to cut (and eat! YUM!) my first bit of asparagus! I tossed that little bunch of spears in some olive oil, salt, pepper, garlic and roasted it until slightly charred before tossing the end result with some fresh lemon juice and freshly grated parmesan cheese. It was a yumfest!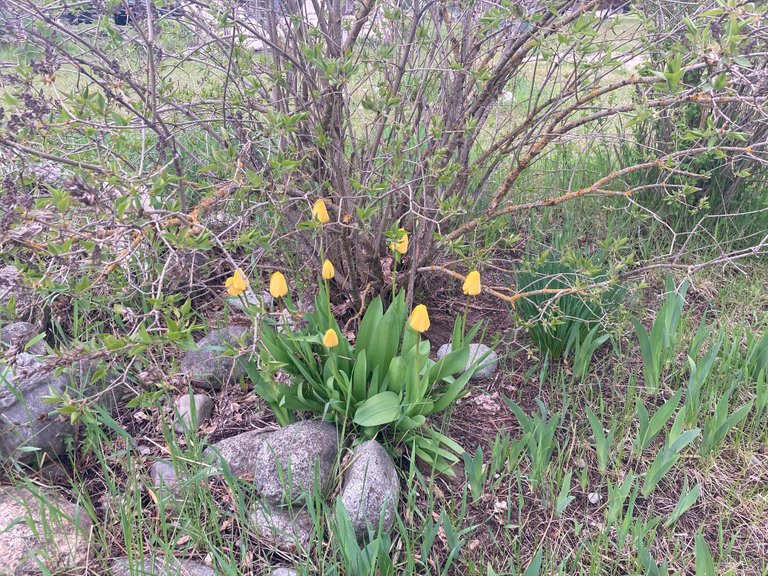 Everything around here is about two weeks behind. The tulips are just now opening and my rhubarb plants are all just getting good and leafy. I'm not too disturbed by this though as I have more than enough work to do right now without dealing with thirty-two bushels of rhubarb. Those plants are beyond prolific. I am pretty sure it has something to do with all the composted manure I spread around them. What can I say, I am a glutton for rhubarb punishment.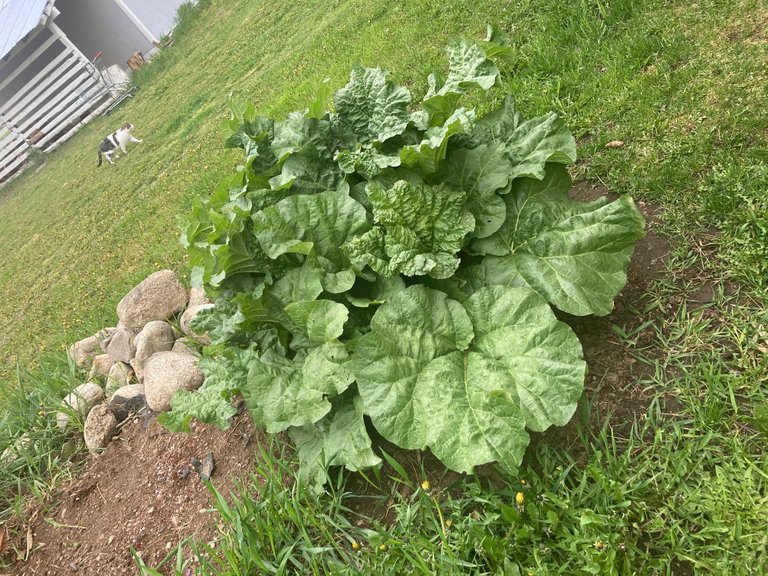 Last night was game night, which turned into movie night as all of us were a bit ran down. Some of my gaming bros have been ill, most of us are just a bit overworked, and honestly, it was nice to just sit and watch Army Of Darkness and laugh at all the early 90's cheese and effects.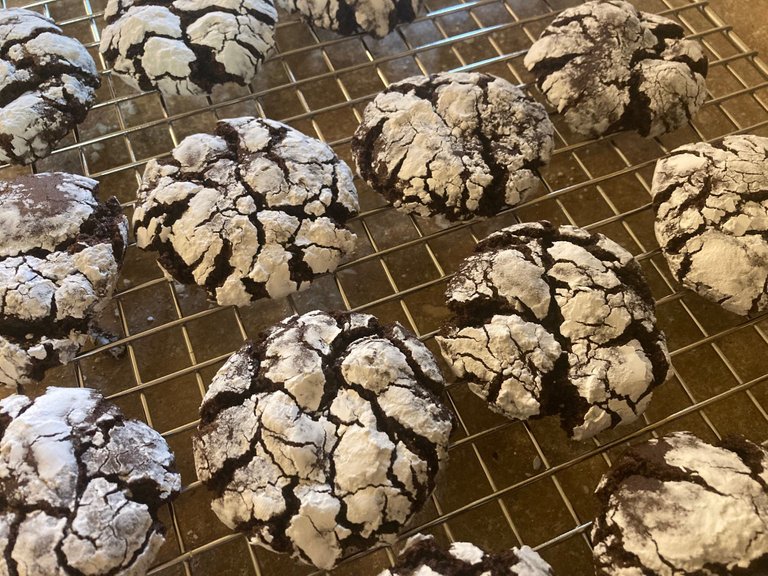 One of my friends has a dairy allergy, so I whipped up a batch of fudge crinkles. They are a super easy cookie to make, and since they require some chilling time, I often make them the night before I bake them. Also, they are one of the fastest disappearing cookies I have ever seen, like seriously, the recipe makes somewhere around four dozen and most of the time there are none left after a game night sesh. It's honestly impressive lol!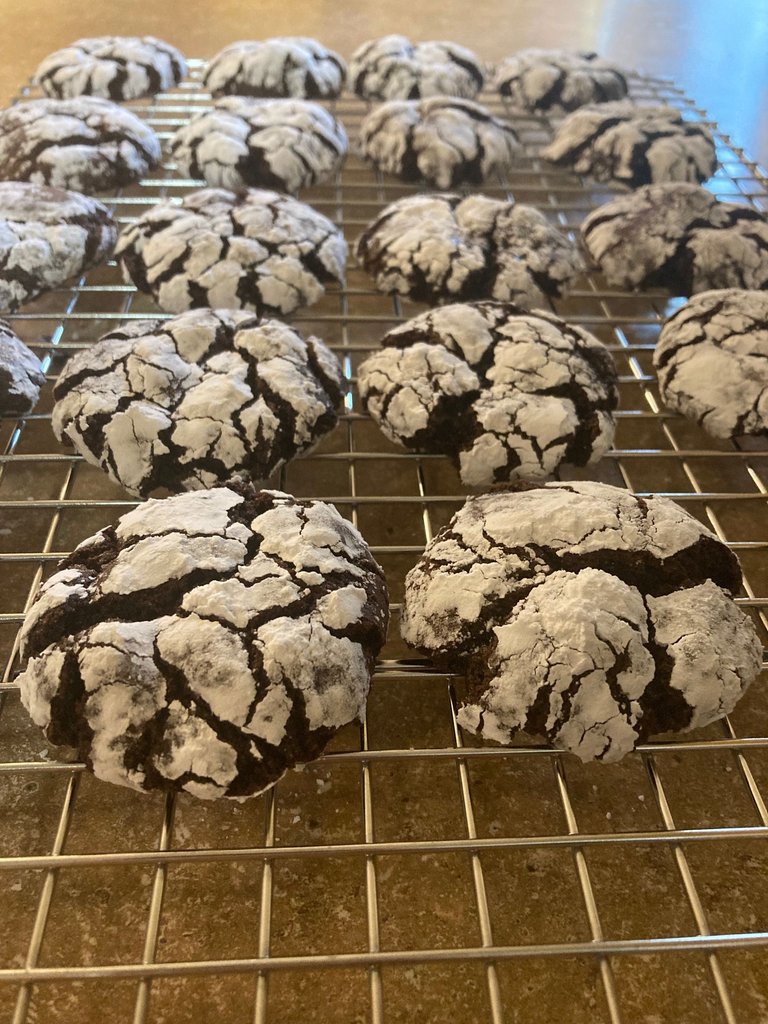 This morning I grabbed my trusty green rake and walked down the driveway a spell to our little RV site. Well, it's not so little, Flicker's Roost, as it is called, is over a half an acre in size, and stays rented out for most of the summer through Hipcamp. Hipcamp is like the AirBnB of camp sites. It's pretty cool and super well-run.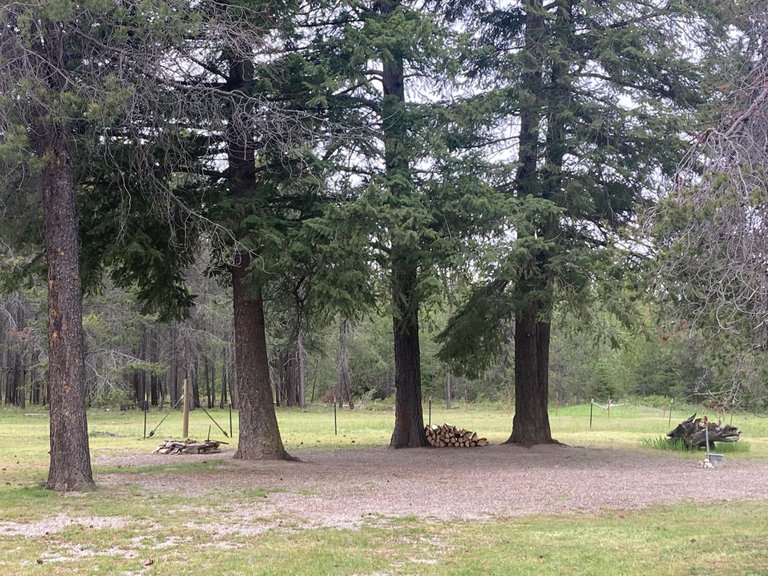 We have some campers coming in this afternoon for the weekend, so I walked down to the site to do what I always do for arriving campers, rake the site well, make sure there is a nice stack of firewood, and check to make sure the garbage can is empty. Faster than you can say, QUIT BITING THE DANG RAKE CORA!, I had that job done.
And now, well, now I have even more things to do, there's never-ending weeds to tend too, and I have to run my daughter to town today because she got a job at a local resort and needs some shoes and pants.
---
A Kat's work is never done. And that's just how I like it😁
---
---

---
And as most of the time, all of the images in this post were taken on the author's still slightly encrusted in powdered sugar and pine needles iPhone. The text divider image was made in Canva.
---
---
---