The Flicker Haven Farm Files-Ida-snow Day!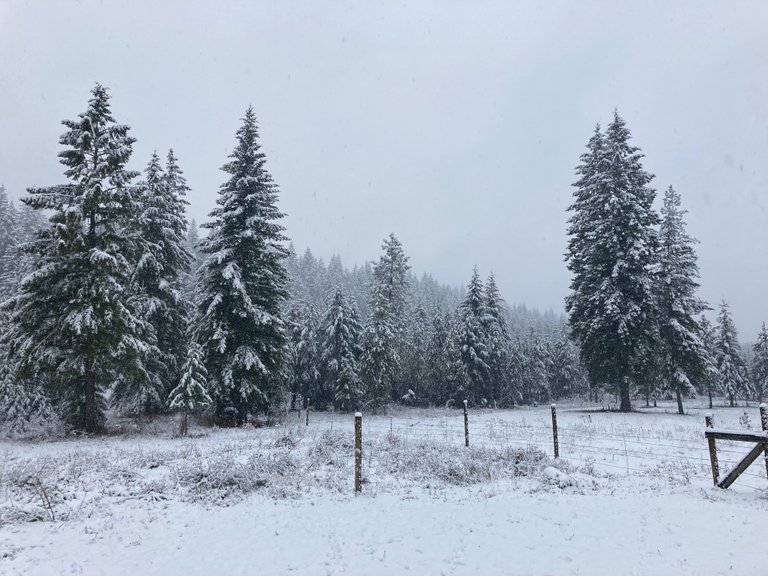 ---

---
This morning after I bounded out of bed, I paused on my way to the lavatory to take a glimpse out of my window.
The entire farm was dusted in a white blanket of fresh snow.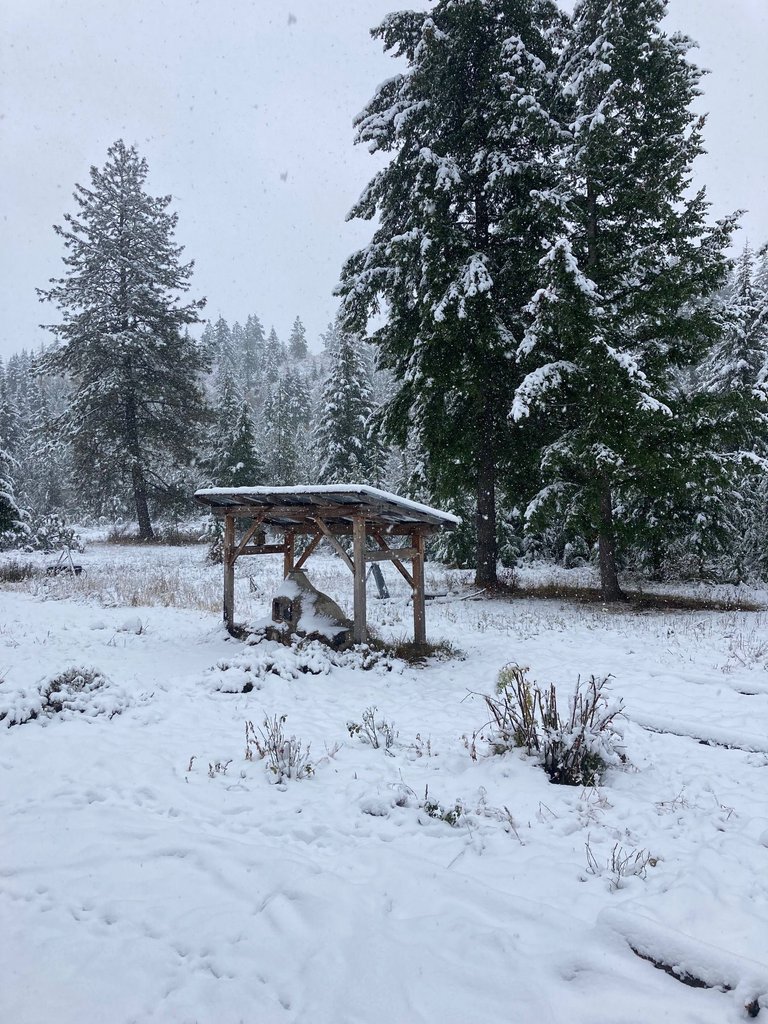 It's not unheard of in these parts to have such a thing happen the first week of November, and like most forever infants on the inside, I jumped a bit with first snow glee.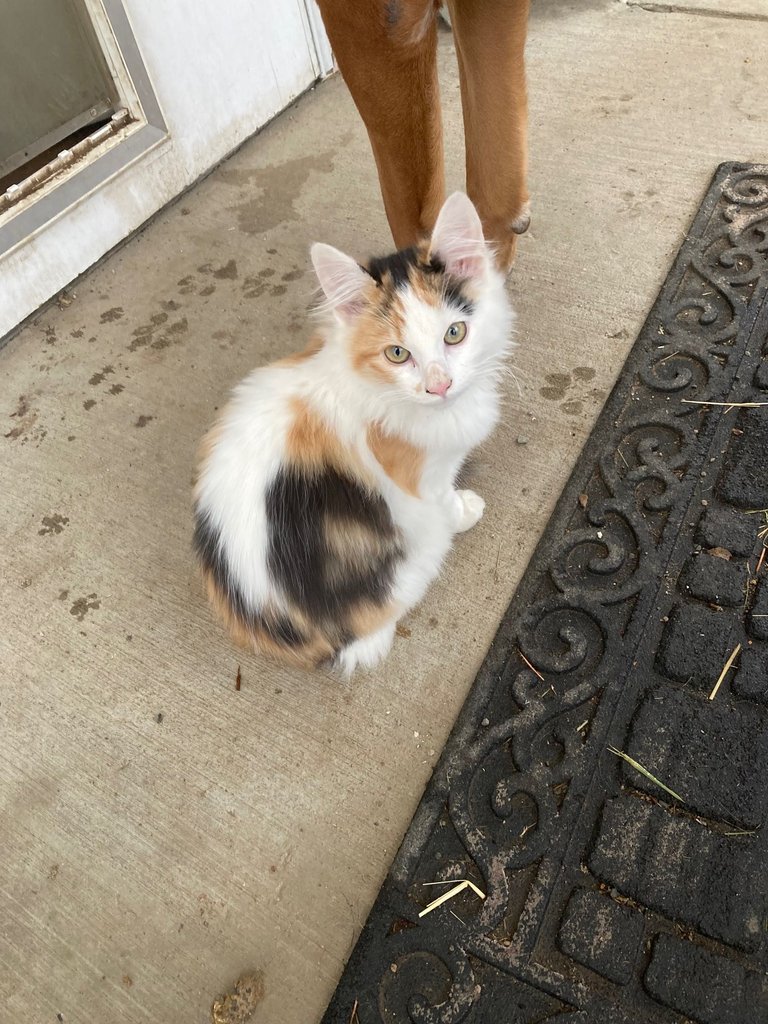 The kittens had never seen any snow, their reaction to it was hilarious, Peaches looked offended by its existence.
One of the reasons for my elation was the kids had a scheduled day off from school, so I didn't have to worry about them traversing the blacktop through the floof to class. Not that I am too worried about my kiddos driving in the snow, they grew up doing so, but we have A LOT of new folks in the area who have never even seen snow, let alone driven through it. Let's just say that the first snow is usually a bit of a slip and slide when it comes to car accidents around here.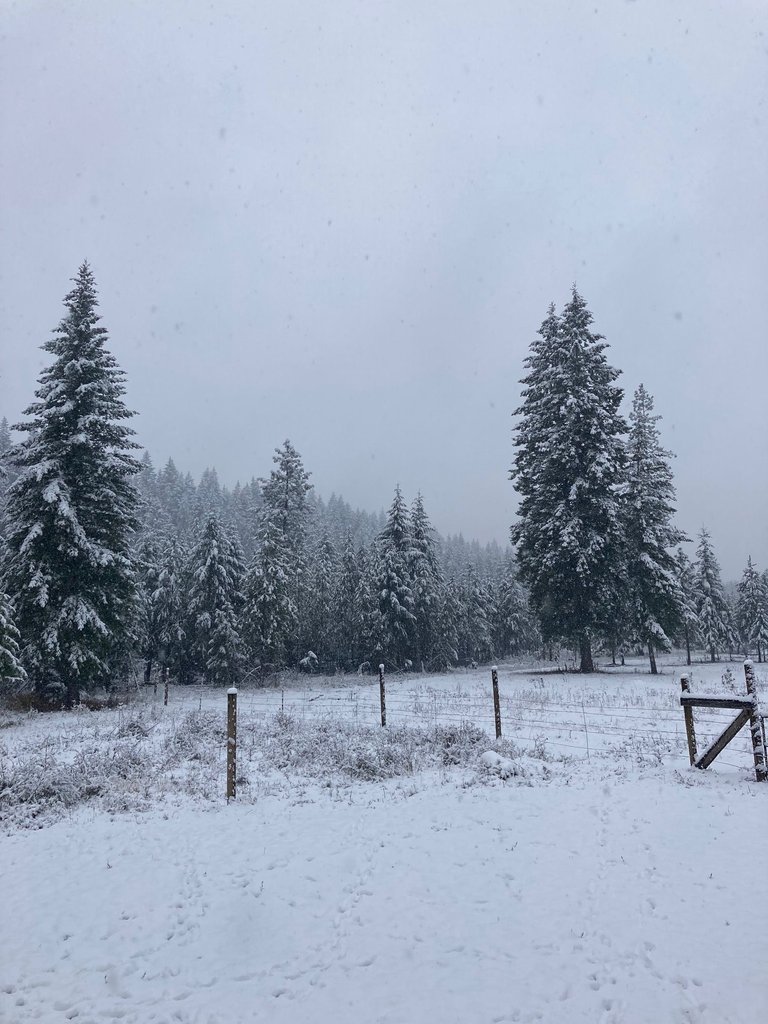 So, as I went out to feed, I was super excited to grab a hot cup of cocoa coffee when I came back in and snuggle up next to the fire with a book for a bit.
What do they said about best laid plans?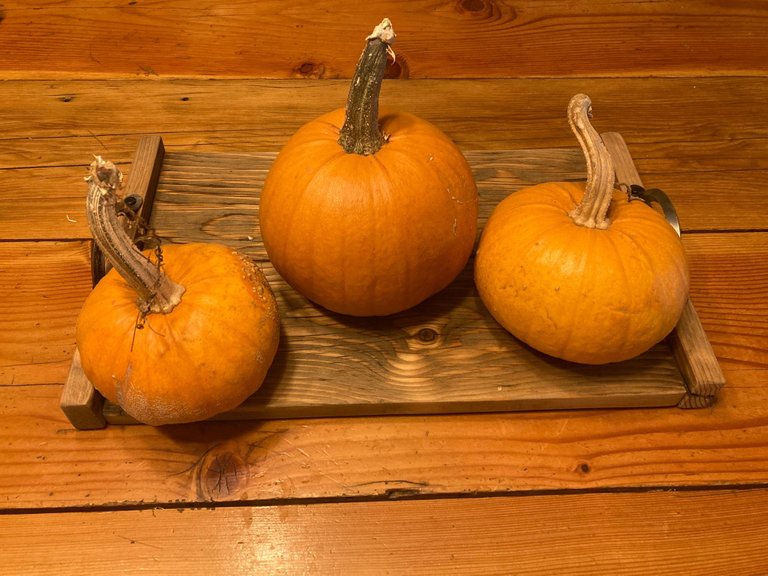 You see, last night was a bit of an interesting time on the homestead. My daughter and I had to pick up three hundred pounds of apples from my neighbor, who's sister had driven to Wenatchee, Washington to buy 1000lbs at a really splendid price. At the same time my husband was teaching a young man how to butcher a freshly killed pig in my driveway. He does that for people who want to learn how to do it themselves because he remembers what it was like when we were first getting started and wished he had someone to mentor him.
Heck, when I was a kid there was always a dead deer, elk, or cow hanging about so that sight was a normal thing. But I thought the hubs was sweet taking a bit of time last evening showing the kid and his dad how to do the whole butchering thing.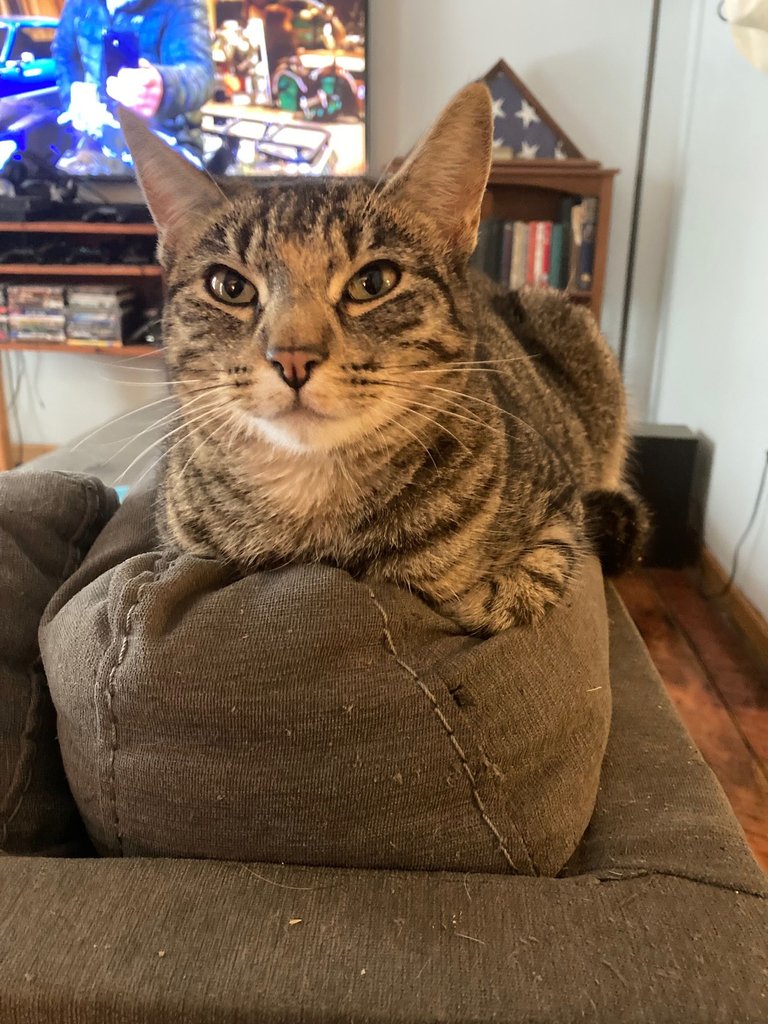 Me, I was up to my armpits (literally) in apples and pre-storm prep, for you see, the snow this morning is the harbinger of a whole bunch of meteorological mischief!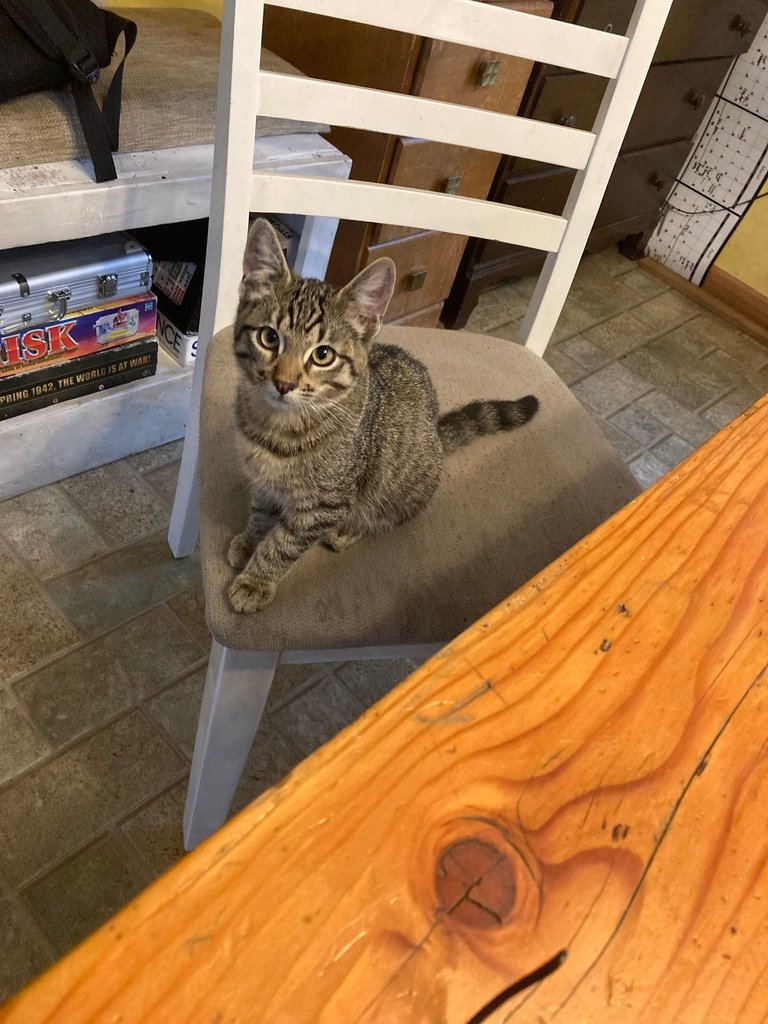 This creature is the embodiment of mischief
Today is to be several inches of snow, tonight the snow level rockets to 7200 feet and we get my least favorite thing, a windstorm, followed by more snow and single digit temps. Dang Idaho, I know winter's coming but did you have to give us all the things all at once?
So, when one has animals and a homestead you gotta be prepared for such things because I am more than sure the power is going to go bye bye. I don't mind it as much in the winter as we have snow to melt for water, multiple generators for power (and to run the well if the outage lasts for a long time), and a woodstove so we can stay toasty. I just like to have as much prepared as I can so I can offset the extra workload should things get super extra fun.
The last time we had a massive windstorm I was flying over the Pacific to Hawaii, which I have to say was pretty awesome because the power was off for about a week while we were gone. Laying on the beach was really rough😉
Okay, tropical paradise reminisching aside, after I fed the ducks, steer, and pigs, I came in and attempted to sit and do my Spanish and sip coffee.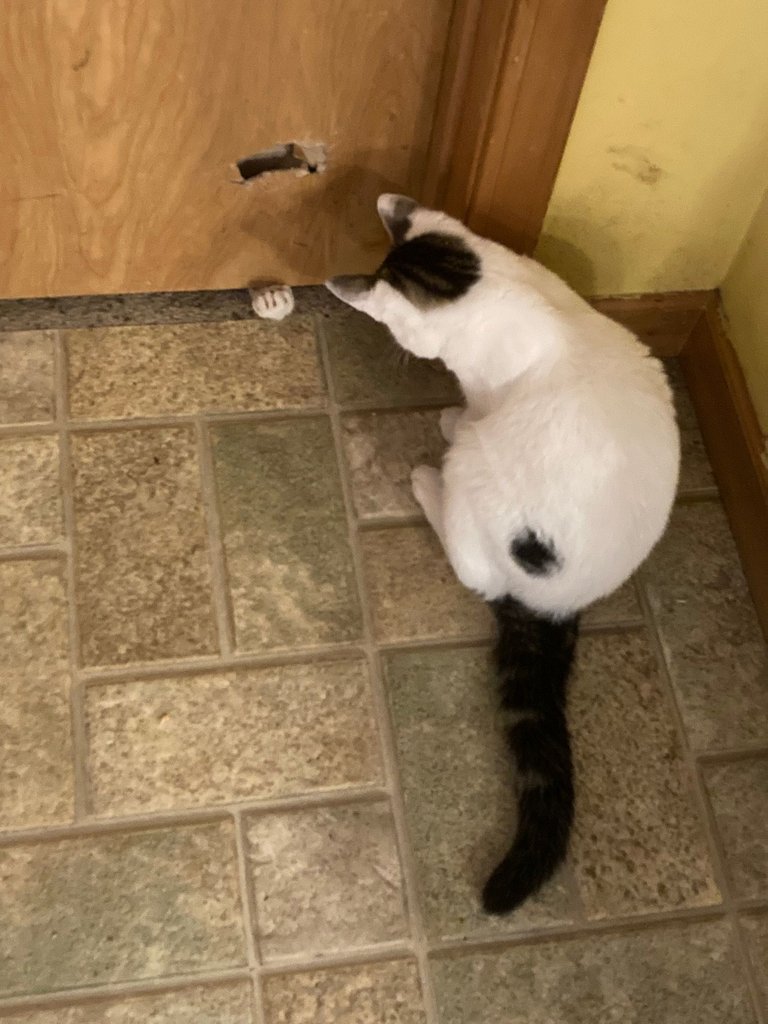 Then the boy wandered out. He had this look that I've seen on a lot of teenagers, when they want something but they don't really want to bug you. But they want something.
He wanted to make pancakes for breakfast, but after twelve basketball practices in four days, he was looking a little forlorn, so I got up from my chair and made the batter for him. He took said batter, added blueberries and bananas, and fried up some lovely flapjacks. I was happy his athletic activities deprived self enjoyed some homemade breakfast sustinence.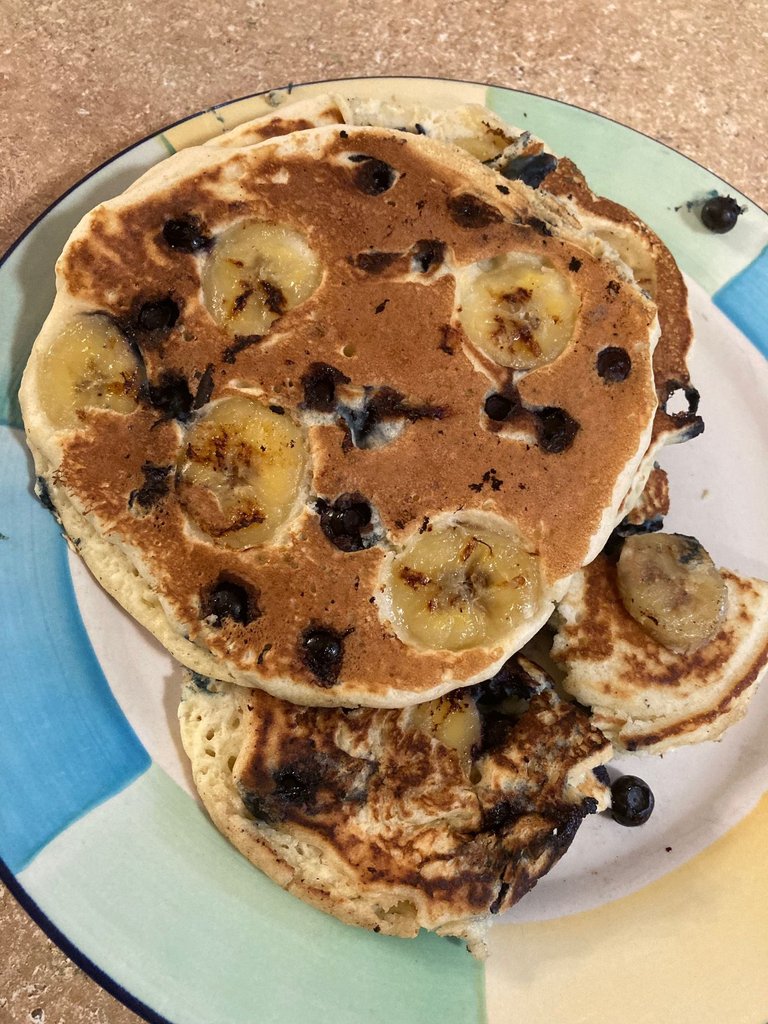 And I sat down again.
As I took my first sip, my daughter emerged.
She looked pretty pitiful. The poor kid has been battling a bit of a sore throat for the last couple of days, and she hoarsely told me that she was driving to the store to get a can of chicken noodle soup.
I told her she wasn't and got up from my chair again.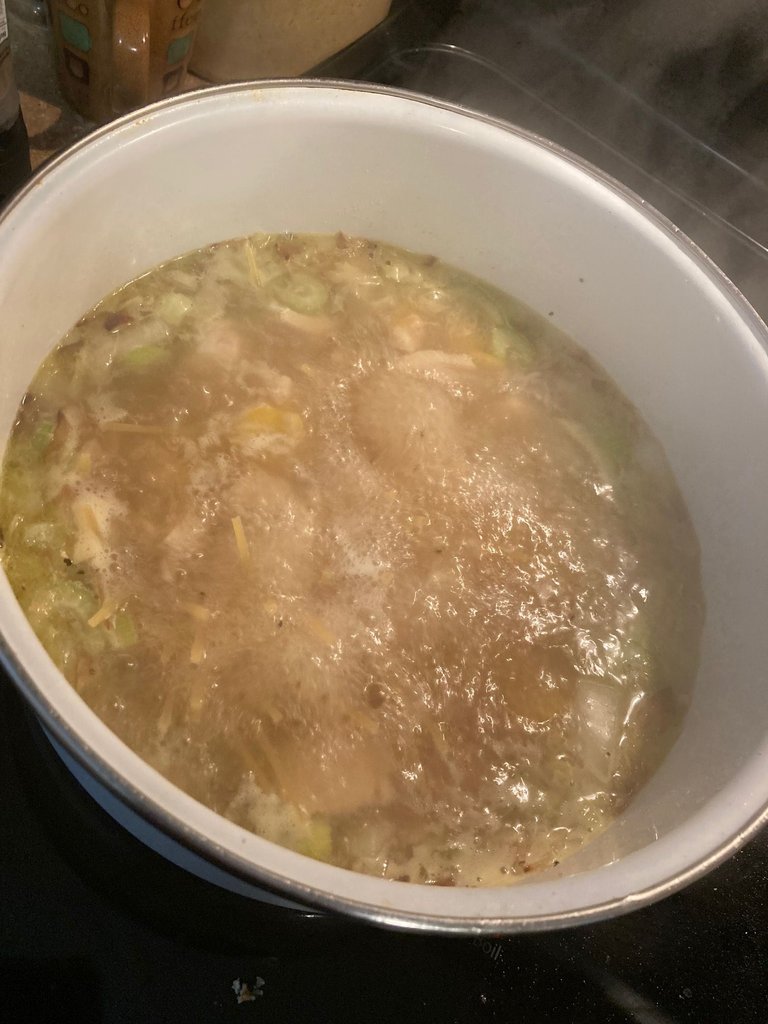 And thirty minutes later I took her a bowl of steaming hot homemade chicken noodle soup. Her smile made the effort worth it.
And it was on that note that I attempted to sit down again.
But then I noticed that it was time to bake the cookie dough I prepared the night before. Tonight we are having a party for @jacobtothe's birthday and I whipped up a batch of his favorite cookies. Well, I don't know if they are his favorite, but he devours them every time I make them.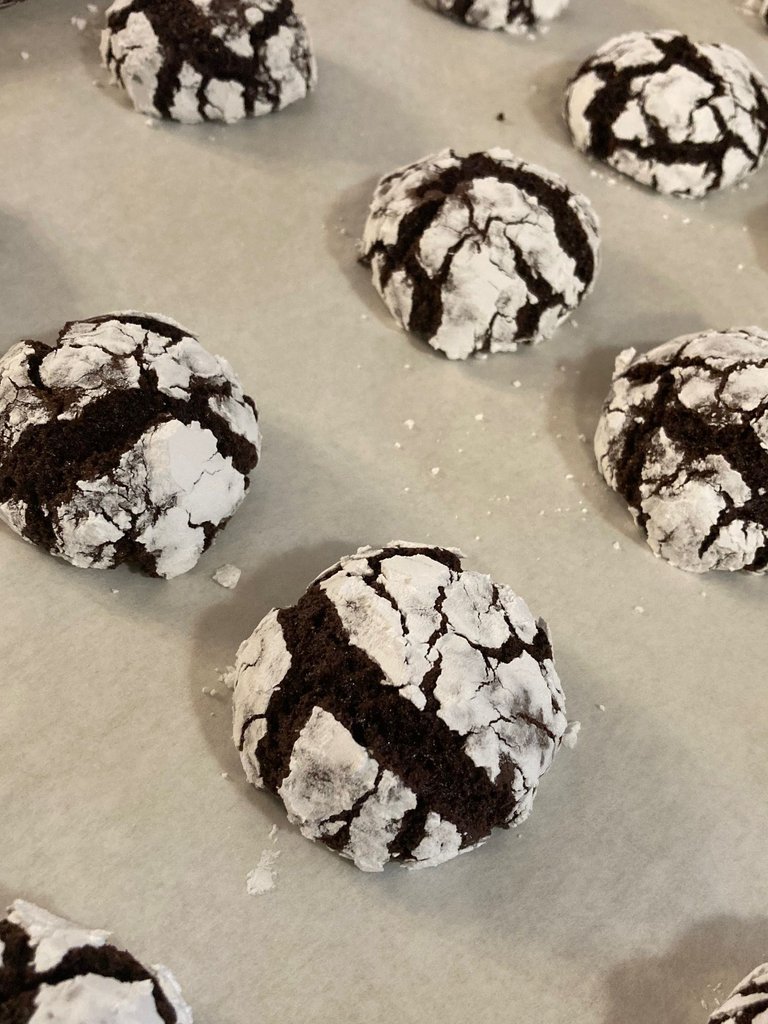 And honestly, I love chocolate crinkles! He has good taste (just don't tell him I said that!)
Plus, the cookies match the outdoors which I think is kinda a nice aesthetic thing.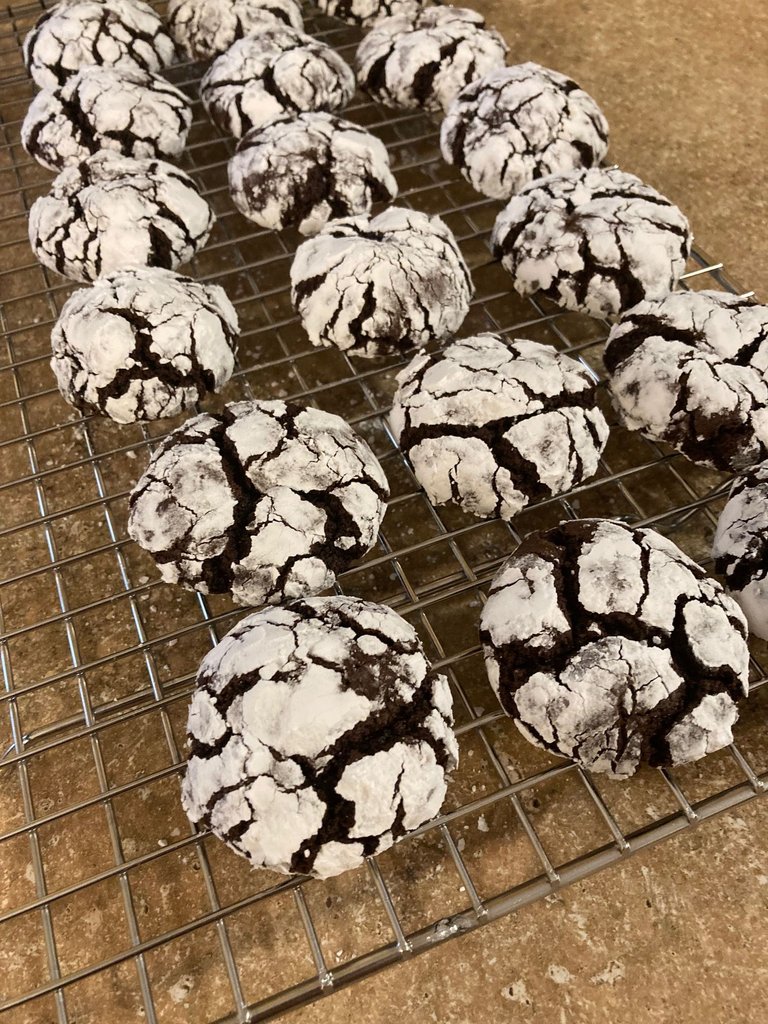 And now that the cookies are baked, the animals both human and not are fed, and the party food is prepped, I think I might go take a pre-festivities nap.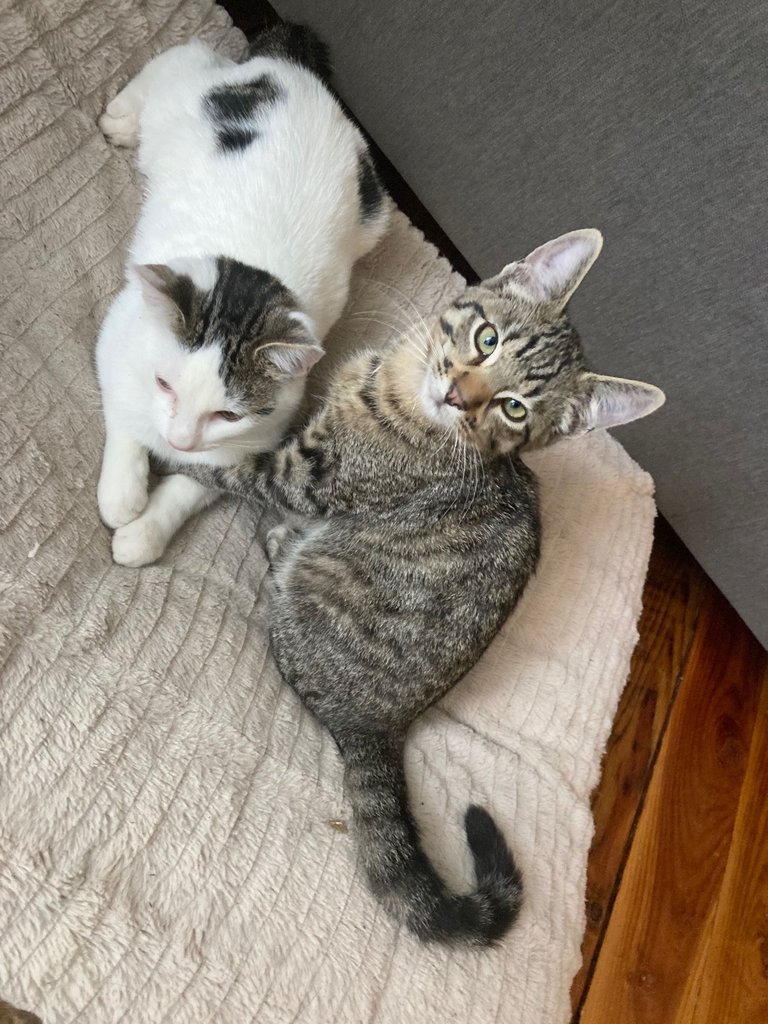 LOL, like that's going to happen, I think all this snow is making me delusional😜
---

---
And as most of the time, all of the images in this post were taken on the author's as of this moment still has yet to be dropped in the snow iPhone. The text divider image was made in Canva.
---
---
---