The Flicker Haven Farm Files-The Frost Is Upon Us!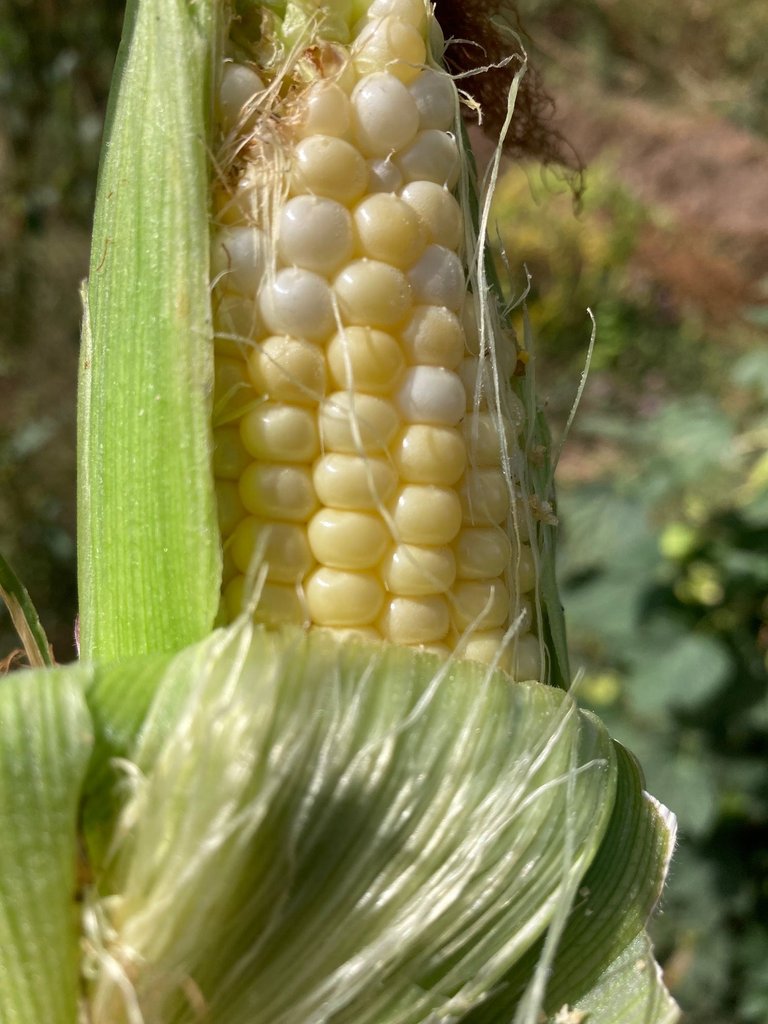 ---
Here in the North Idaho Panhandle, we typically have a fairly short growing season. Sure, we get long days and have a pretty temperate climate, but the days between first and last frost are pretty short.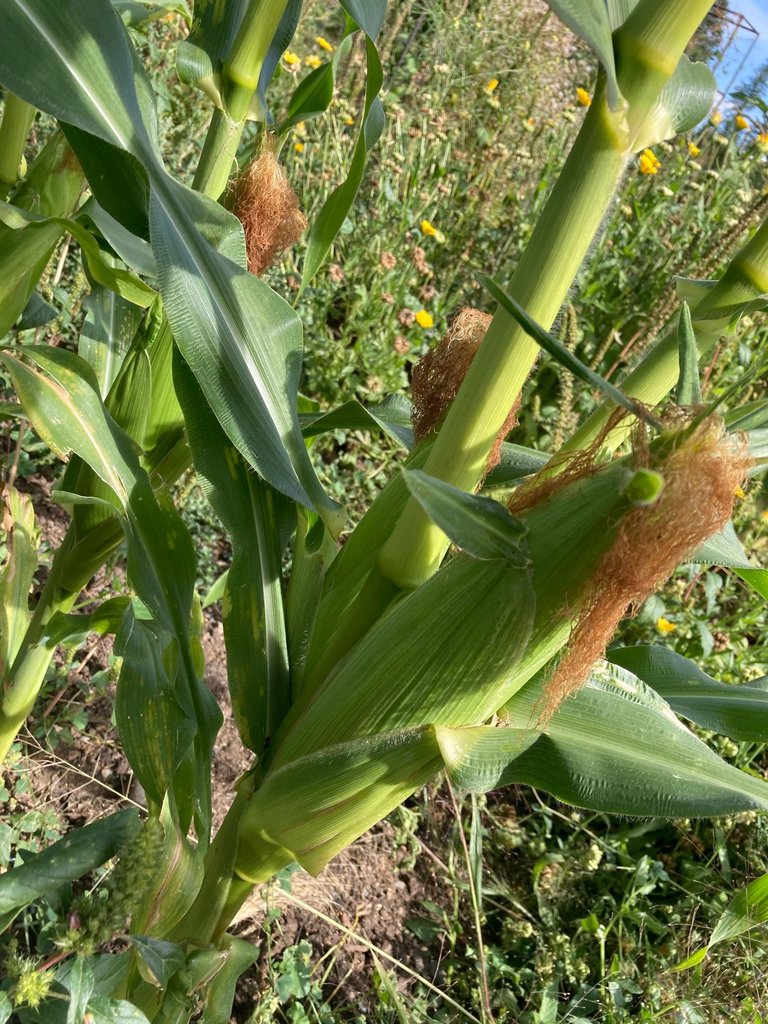 I mean, one year I got a blistering 62 days between the first and last frosts, but you won't catch me complaining (much), all gardeners have challenges, and since we love what we do, we just find ways to adapt.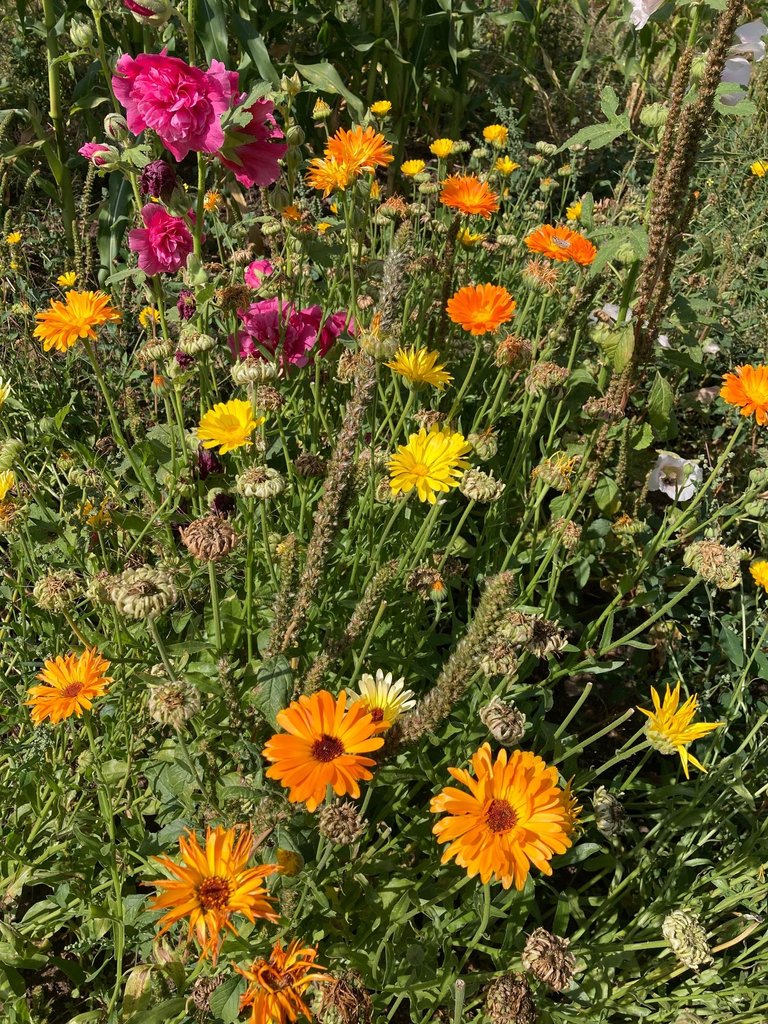 That said, with the prospect of the season ending frost coming up this Tuesday night, I had to kick up Harvest 2022 a notch!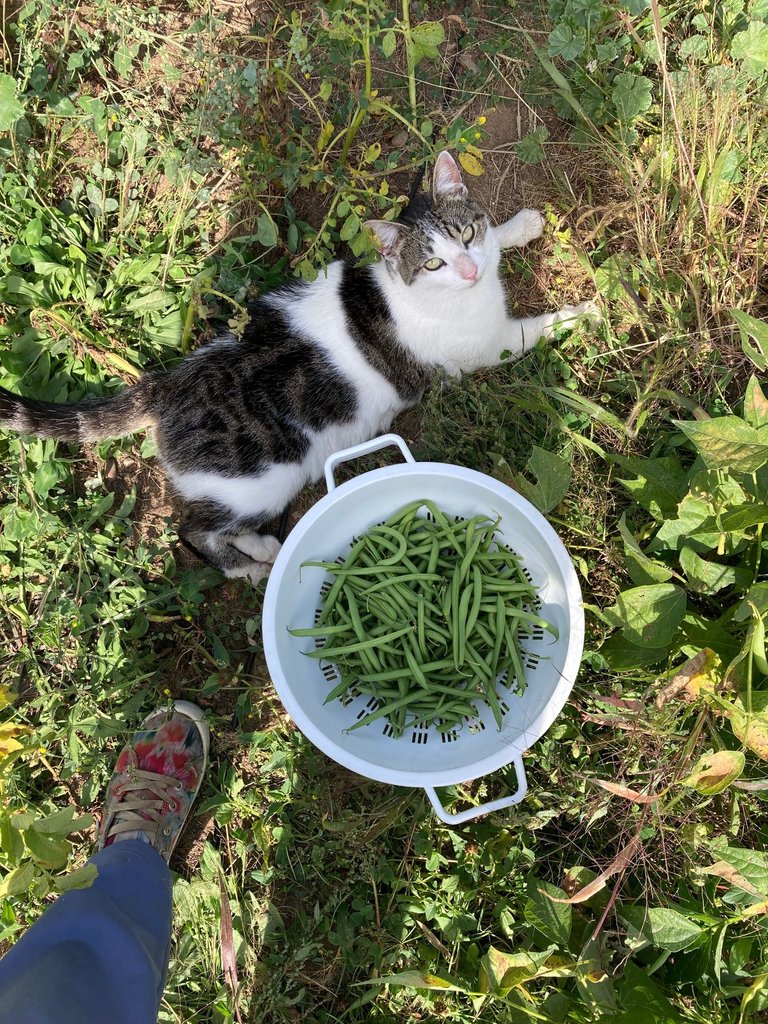 The green beans were already winding down yield-wise, so today I went out and really stripped the plants. I picked about ten pounds.
While I was rummaging around like a green bean rooting hog, the hubs cut the hops bines and picked all the rest of the cones. I am super, duper happy with our first hops harvest! I've been drying the cones in the dehydrator, bagging them, and plunking them into the freezer for brewing projects of all kinds this fall and winter.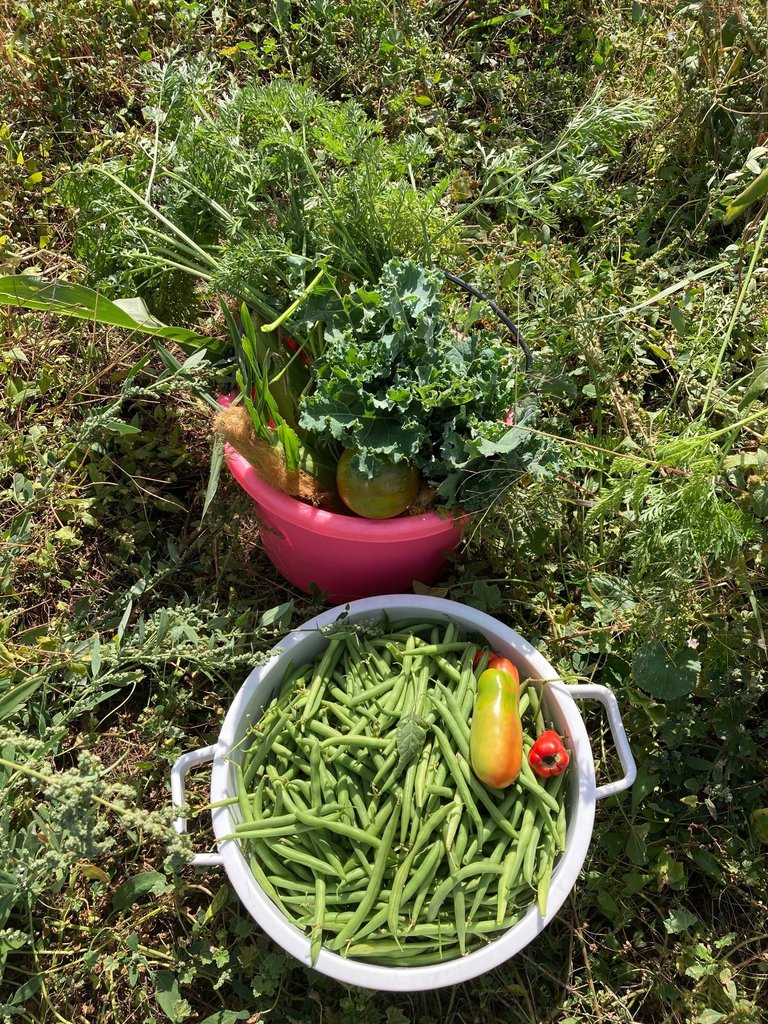 After I got the green beans sorted, I grabbed a few carrots to put in the fridge (so I don't have to run out and grab them every time I need a few), and a handful of kale. Next, I snagged a few ears of corn to take to my parents tomorrow. In the morning we are heading up north to help them split and stack their winter's firewood, because you know, like George R.R. Martin is fond of saying in his GOT books, Winter is coming.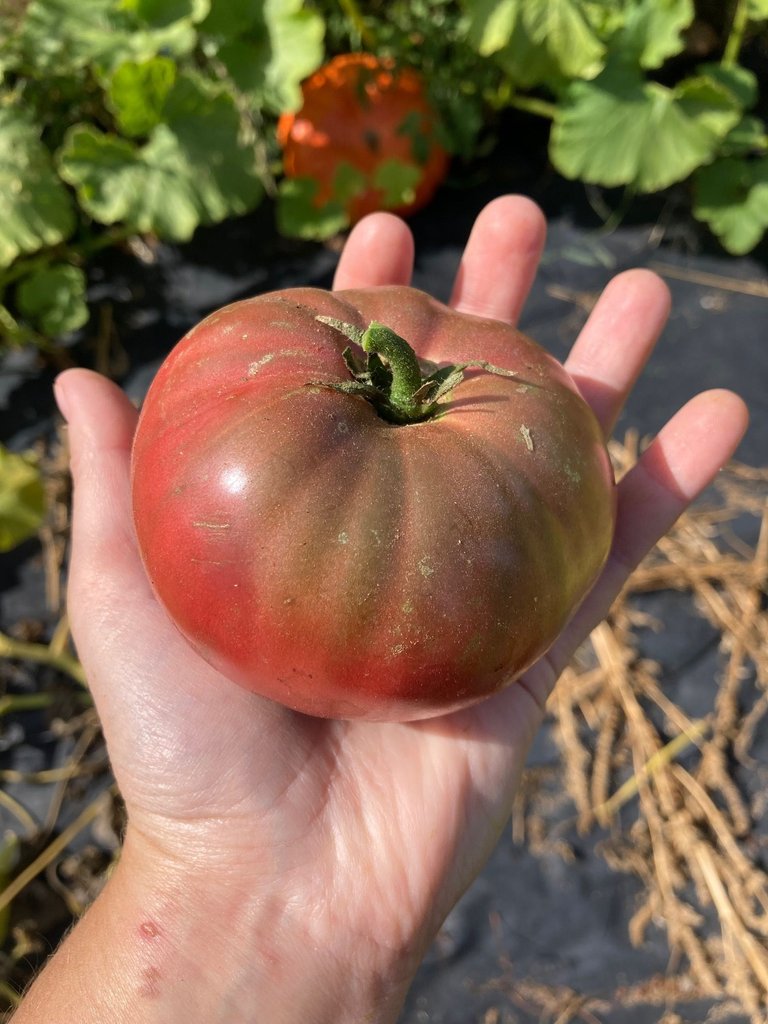 Even though I just perused the tomatoes yesterday, I found a few more ripe and almost ripe fruits, so I added them to my bucket and colander of produce. One could almost be overwhelmed by the amount of stuff one has to pick, process, and preserve in the fall. Almost.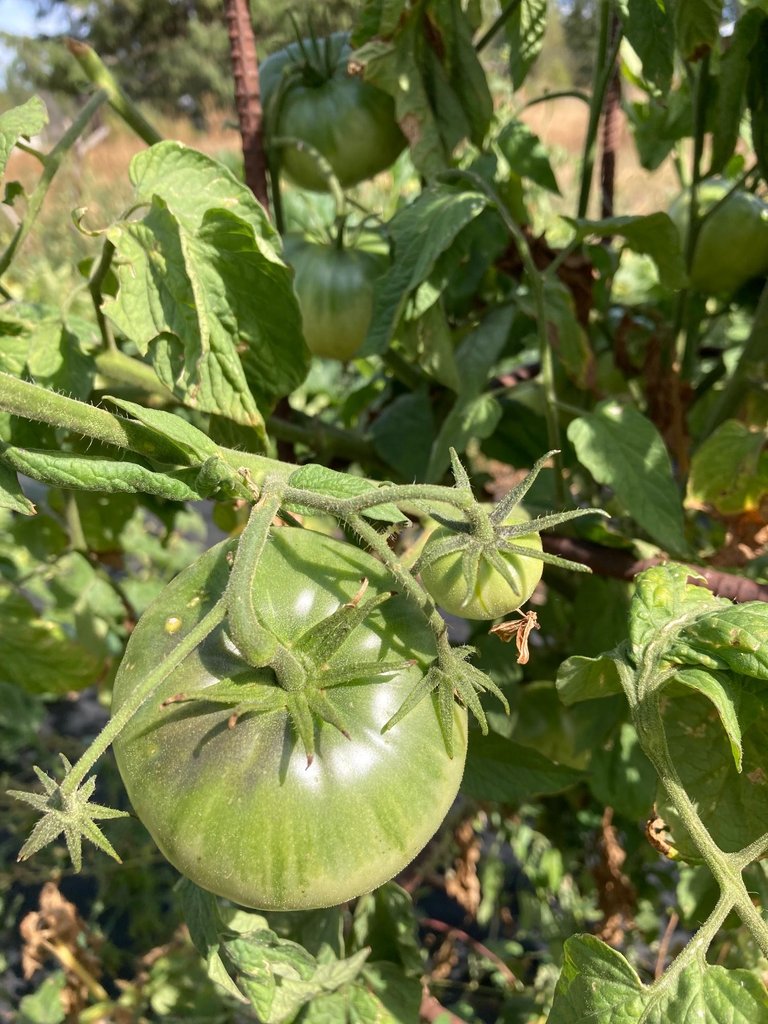 But really, as I wandered back to the house with my bounty, I wasn't too overwhelmed, instead I was filled with that content feeling I get when I actually have a plan that comes together and yields, er, produce. Few things feel as awesome as growing, harvesting, and eating your own food. There's a sense of satisfaction and accomplishment that sets your soul aglow.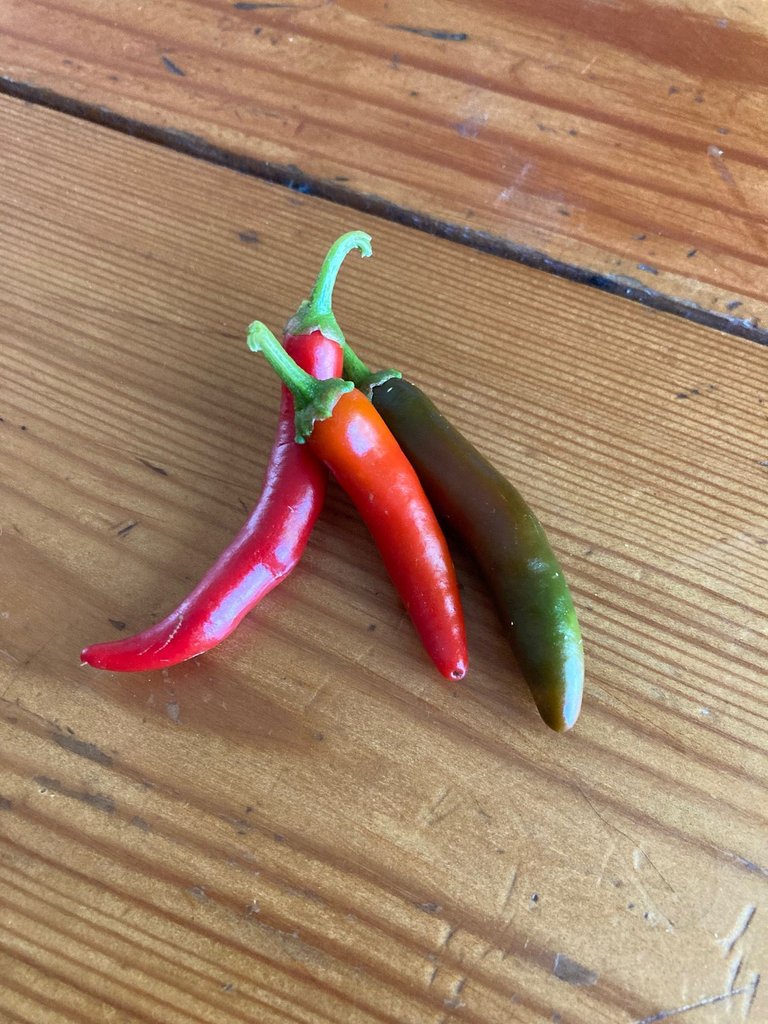 Well, it could also be the serrano peppers that I picked, they are a bit on the toasty side😉
But that's enough blathering from me, I got more like this to do: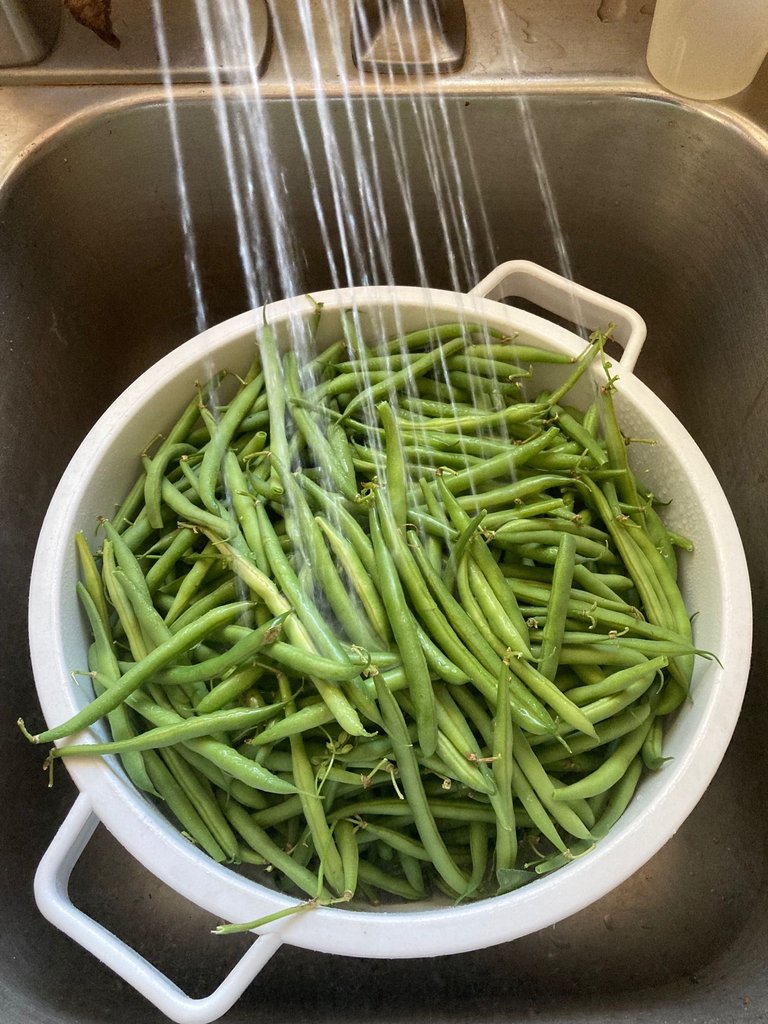 ---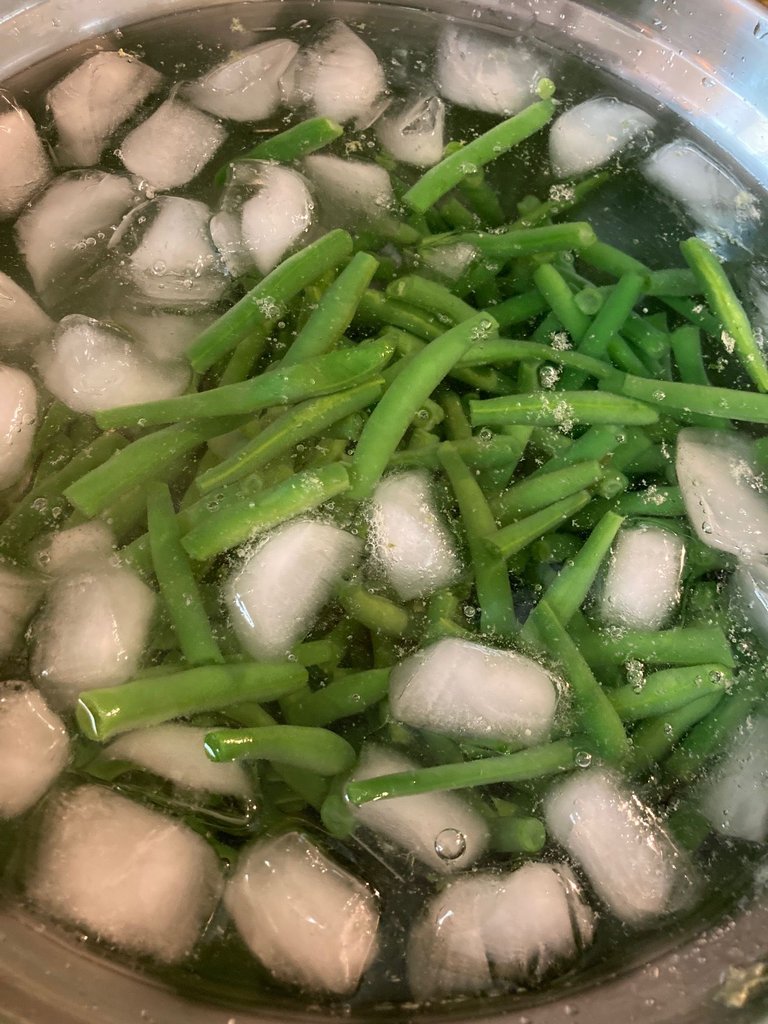 ---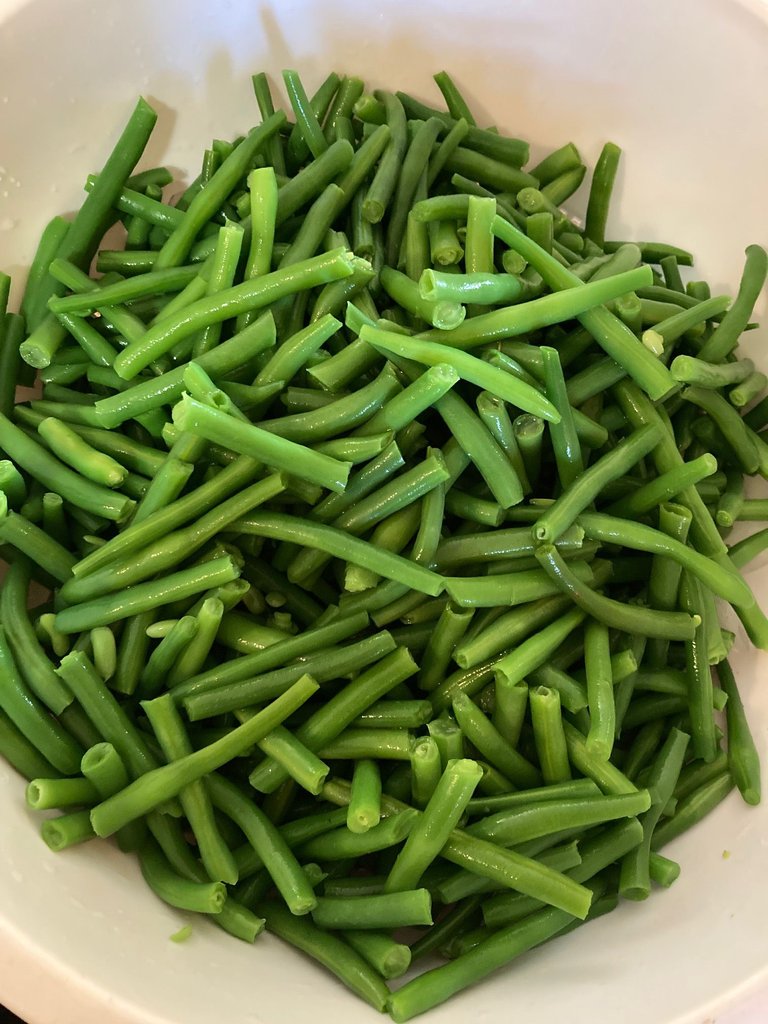 ---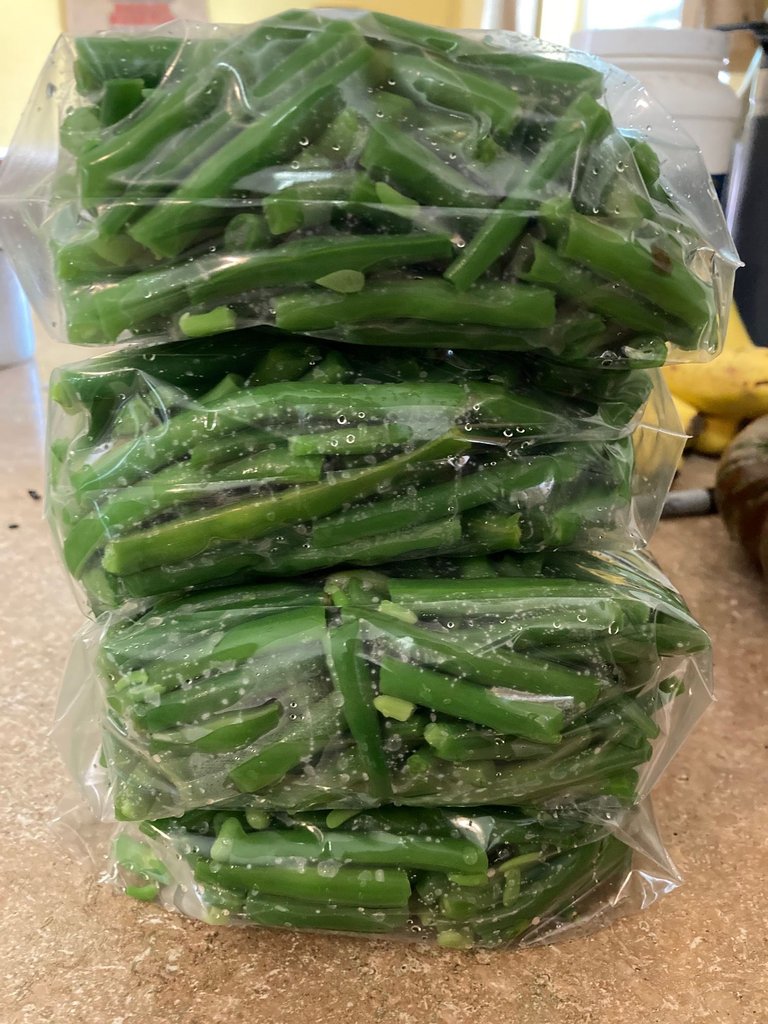 ---

---
And as most of the time, all of the images in this post were taken on the author's hops scented and non blanched (thank the stars for that) iPhone. The text divider image was made in Canva.
---
---
---