The Kingdom Of Bones By James Rollins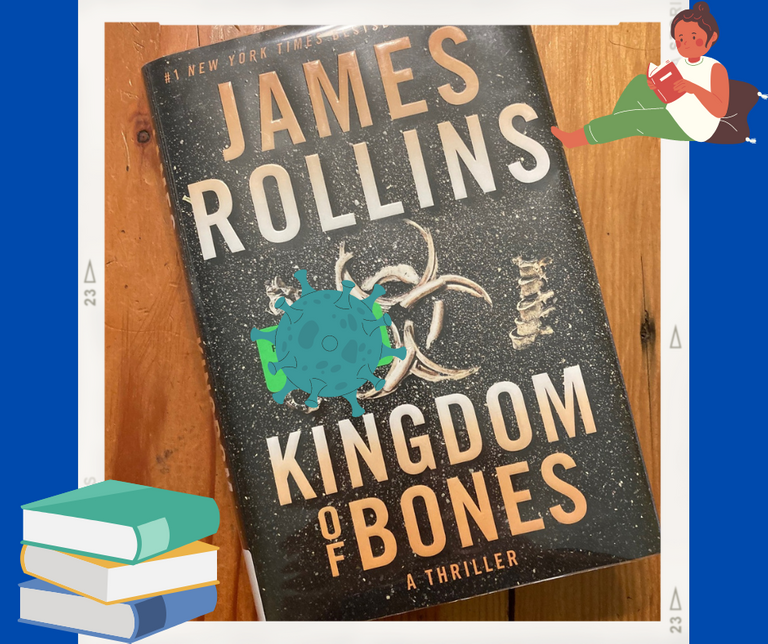 Yesterday, a most glorious thing occurred! I actually, intentionally, sat down in a comfy chair on my deck and spent the afternoon reading. It was magnificent I tell you!
As a kid, I loved virus thrillers, Contagion, The Hot Zone, you name it, if it contained anything remotely related to those incredible little protein powerhouses, I was reading it in those days. In fact, one of my favorite reads was a 1300 page thesis some grad student did on the Ebola virus that I found in the public library.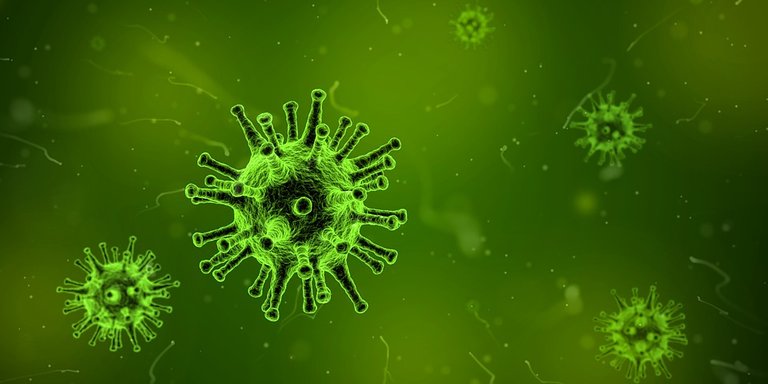 Source
---
Yes. I am fully aware that I am a nerd. And happily so!
---
Anyway, as a person who adores a good narrative packed with scientific fodder, I was stoked when I found James Rollins many, many years ago. The former veterinarian turned novelist cranks out fantastic adventure-filled page turners, and even better, he takes the time to write a few pages telling you what is truth and what is fiction in each of his books. I love that!
So when the library let me know that Rollin's latest thriller had come in for me, I squeed a bit and headed to the library. James always weaves in fun historical fodder in with his biology rich tales. Think Dan Brown meets Michael Crichton!
---
And then there's Kowalski. Always Kowlaski
---
Because this book is part of Rollin's Sigma Force series. Sigma Force is a bunch ex-military scientists who work under DARPA and go around dealing with stuff that threatens humanity. In The Kingdom Of Bones the threat is a virus, and the story itself takes place in the Democratic Republic Of Congo.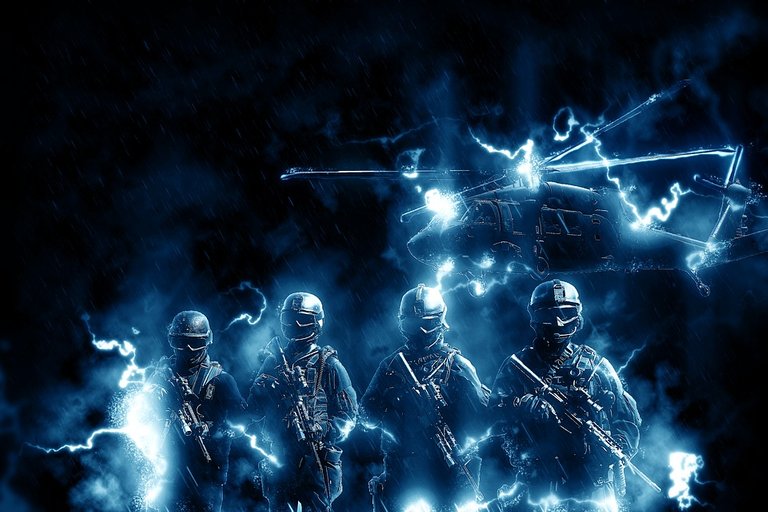 Source
Right off the bat we get a peak into history with a discussion of Prester John, a mythical (or maybe real!?!?! OOH!) Christian king of Africa. There's tales of gold, Solomon's mines, and an honestly crushing overview of the sad colonial history of the region. We get to learn about this through the introduction of The Reverend William Shepherd, an amazing black Presbyterian Missionary from the states who did incredible work in the region.
Everything entangles in the plot like a rampant virus attaching its flailing proteins to your cells, and speaking of viruses, there's a doozy of a one in this story. The Congo is the origin of many of our species most formidable viral foes, and if you are into stories that revolve around these incredible influential bits of protein encased DNA and RNA chains, then you'll have a blast reading The Kingdom Of Bones. Seriously, like all other Sigma Force novels, the pace just never lets up.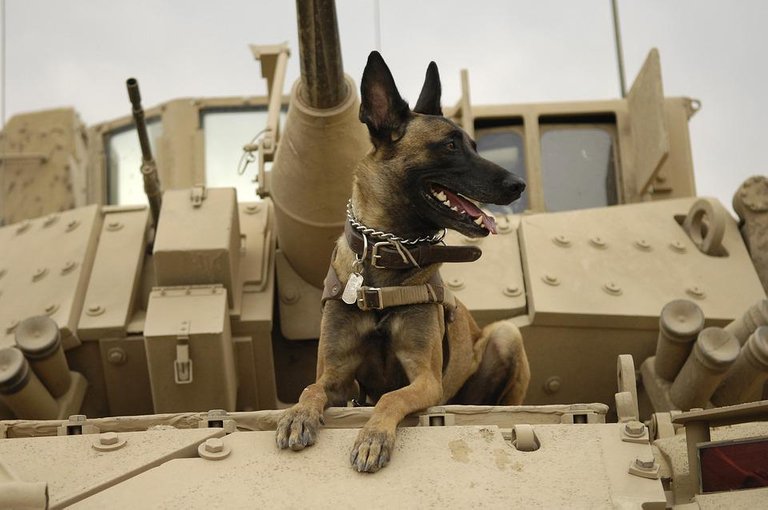 Source
There's a military veteran K9 and his human handler in the story, an addition to the plot that I love and all Rollins fans will smile to see, as we know Tucker and Kane from previous tales. There's plenty of awesome Congo lore and the central narrative draws heavily from the people who call the region home and have dealt with centuries of oppression.
And Kowalski, always Kowalski. The big, blunt Polish American character makes me laugh at least once in every book. His affinity for weaponry, food, and dry sense of humor kills me and provides some much needed levity in a story so full of tense action and scientific brain fodder.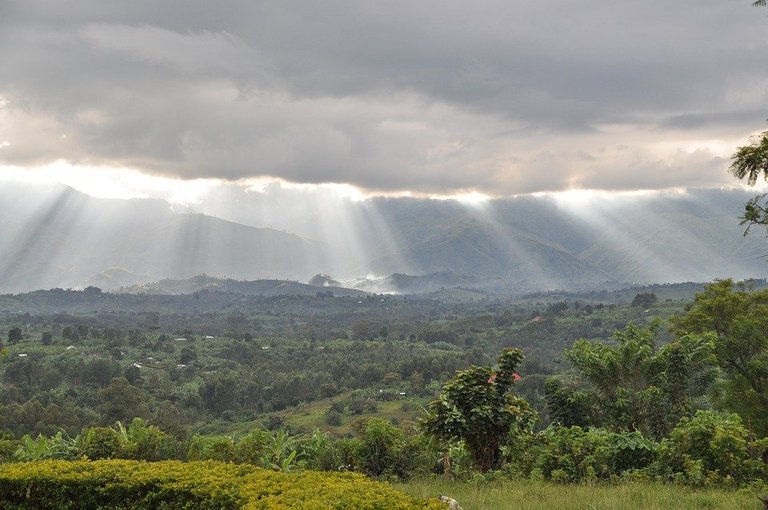 Source
Truly, this book made me so happy, which is probably why I devoured the 400 plus page story in a little over three hours. Our lives have been upended by a virus, and I think about Virus X a lot, the one that is coming. Rollins spends quite a bit of the character's time talking about Virus World Theory (That viruses jump started life) and delved into the world of giant viruses (EEE!). That there are viruses out there that have 2500 genes and 90% of them aren't like anything found on this planet blows my mind! So does the fact that we only know of 7000 viruses, and there are most likely trillions of them, and that they are raining down upon us all the time. Crazy!
So yes, I loved this story, because aside from being an adorer of adventure and science, I also enjoy a good precautionary tale. Nature is metal. Period. When things get out of balance, Nature has a way of restoring it, and let's just say that the reigning in is often not pretty for the organism that has gotten out of hand. Our rampant greed and cruelty as a species is going to have a cost, and this was a fun narrative to delve into that makes you think about such things.
In the end, my thoughts? The Kingdom Of Bones is a super fun read, full of thought-inducing fodder and detailed enough to make your imagination have a blast visualizing the story while you devour it. If you are looking for a the world is in peril from a biological hazard and a group of super scientist soldiers are racing against the clock, a formidable enemy, and Nature itself to turn the tide, all with a focus on biology and history, then you will love this tale. I know I loved it!
---
And as not most of the time, all of the images but the cover one in this post were from Pixabay because I don't have an electron microscope laying around for cool virus pics, nor any special forces soldiers, and unfortunately, I haven't been to the Congo. My iPhone is also sad about this state of affairs.
---
---