The Unexpected Backyard Mushroom Hunt
It's raining, it's pouring, the mushrooms in the field are growing...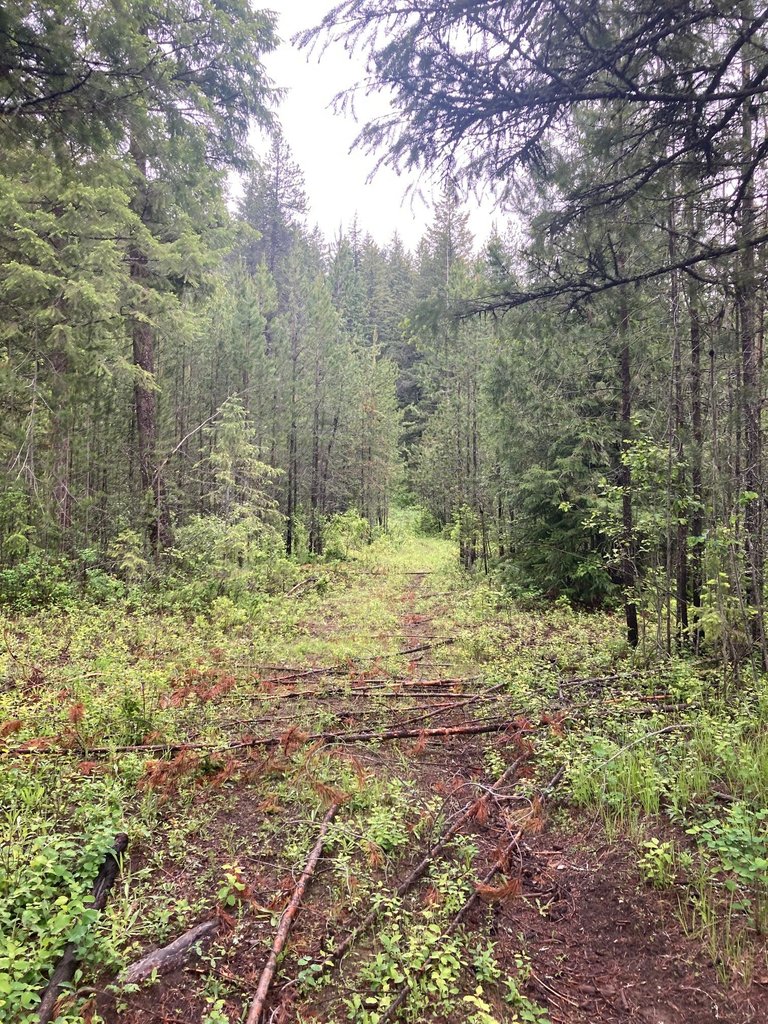 Oh I know that's not how the song goes, but dang have we had a lot of rain, and double dang do we have a ton of mushrooms!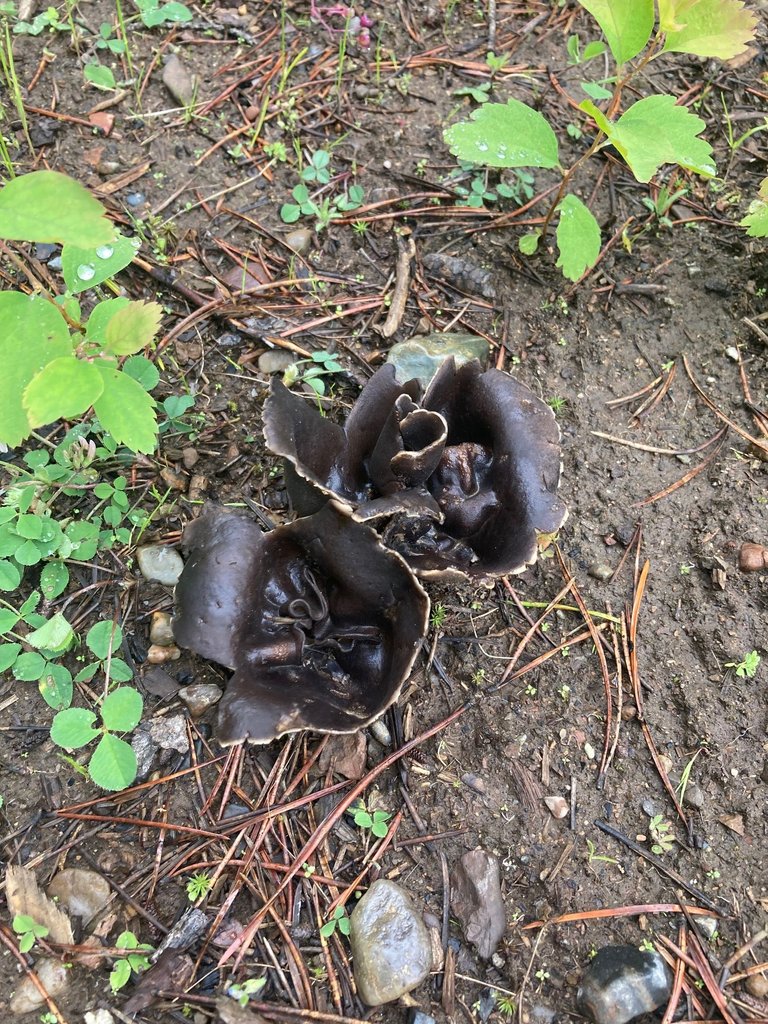 This month I am in the midst of a family challenge to walk at least 8000 steps a day, so rain or shine I am out walking my pasture loop while listening to some awesome podcast or music playlist. Today, while my wet sneakers squished through the pasture, I marveled again at just how many fungus were among us this year. I mean seriously, I have never seen such a plethora of the fungal kind!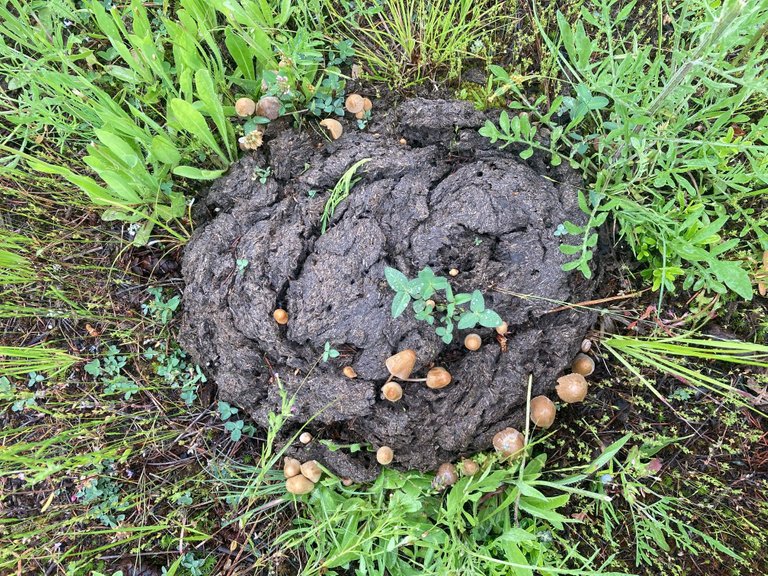 But then again, I do have a surplus of something that members of the fungi kingdom adore, manure. In fact, one can often catch me mid chuckle as I walk my pasture loop because when I come upon a cow pie like the one above the inner infant who is in perpetual residence giggles at the abundance of poo-rooms.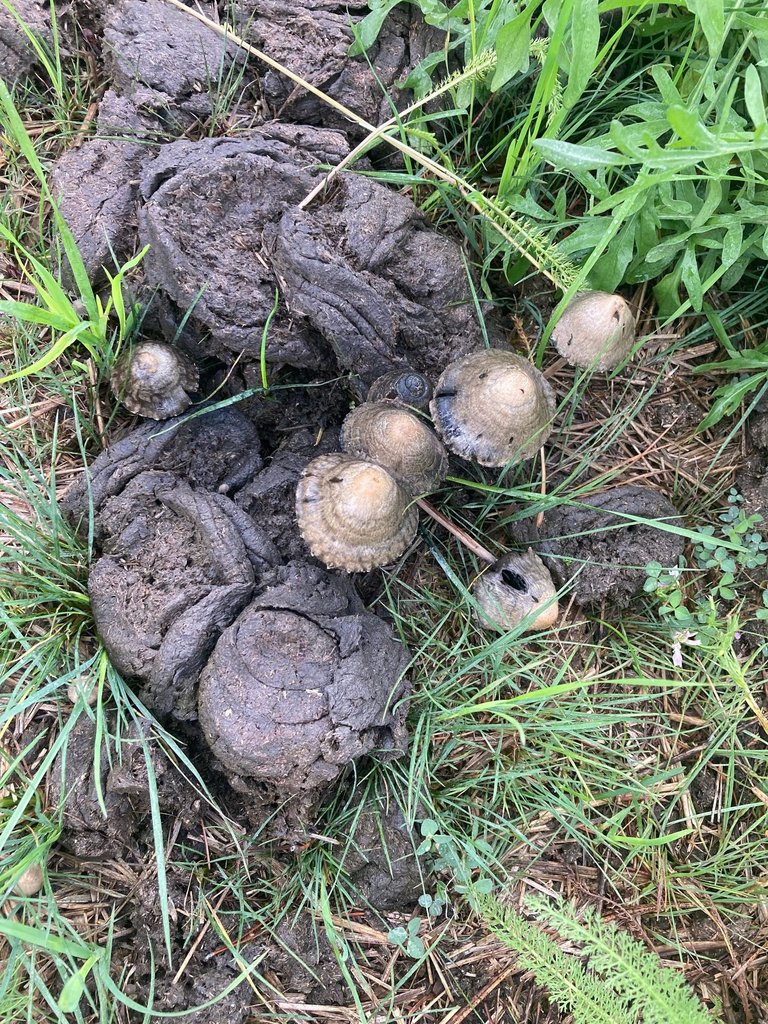 ---
I'm not sorry.
---
Anyway, I suppose I should have started by offering a bit of a disclaimer, my backyard is a bit different that most, as it is an entire forest that abuts a huge chunk of state land, so for me, going on a backyard mushroom hunt is kinda like driving to a state park for a hike. I really do love my home.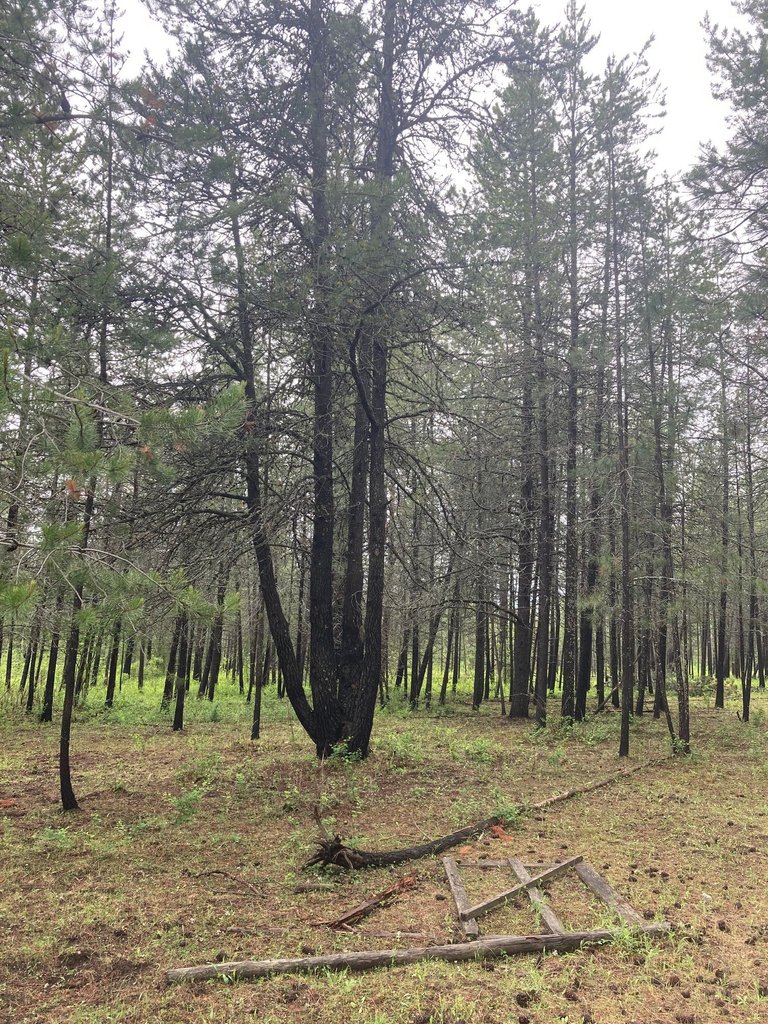 During my hike, I wasn't really looking for mushrooms, because I walk everyday I already know where they are all are, but I do like to admire the new ones that seem to spring up over night as we have been immersed with far above average precipitation. It was as I neared the end of my walk and stopped to water the plants in the greenhouse that I made a discovery: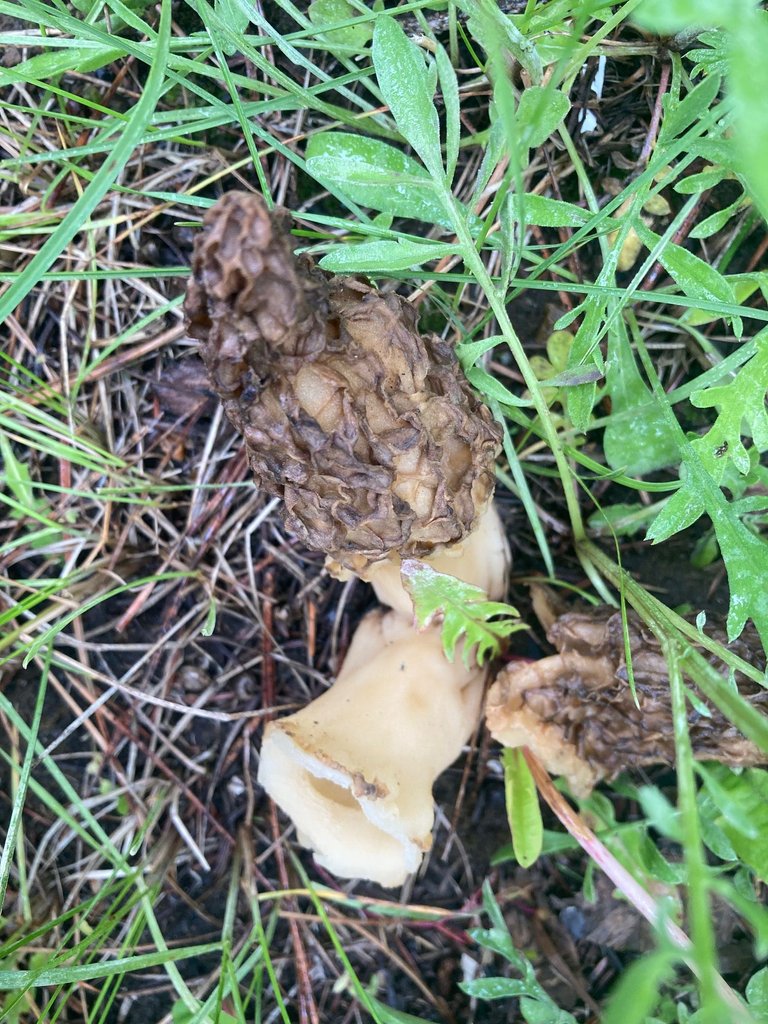 A couple morels! And how serendipitous! They were growing right next to my greenhouse!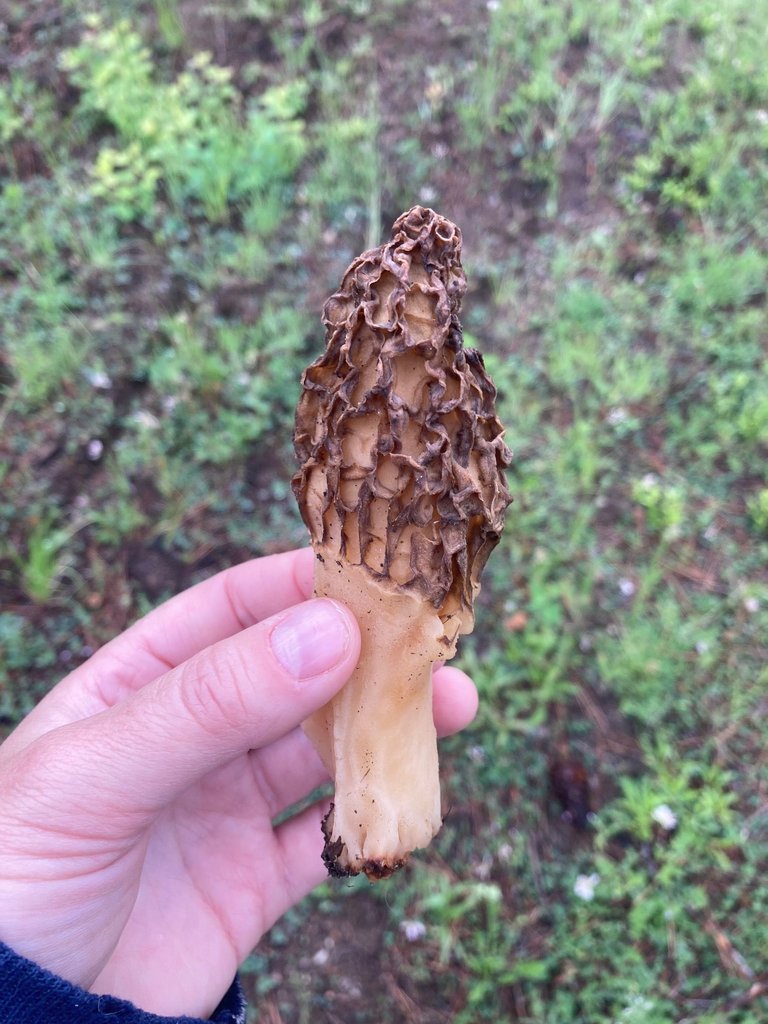 I plucked the morel that was just past its prime but still very edible and skipped to the house to show my peeps the prize! My son is a very adventurous sort, and before you could say, four spore and seven caps ago, he and I were tromping into the back forty with the corgi.

Before we made it to the property line we looked like drowned rats.
---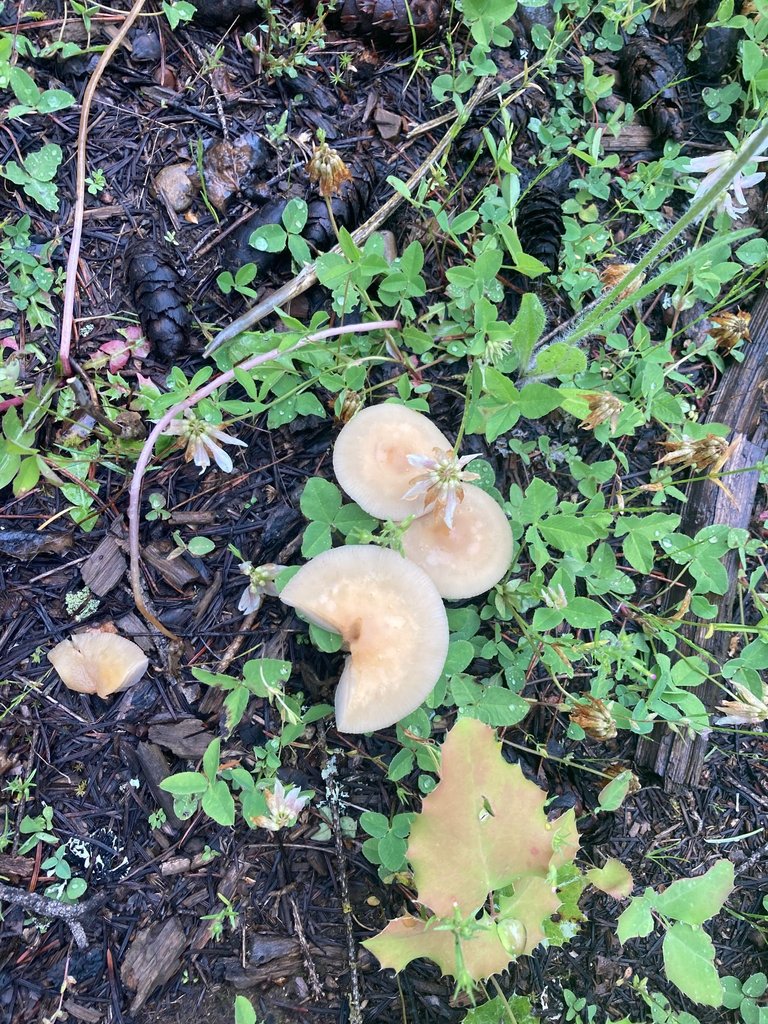 ---
Not that we noticed, we had fungi fever!
---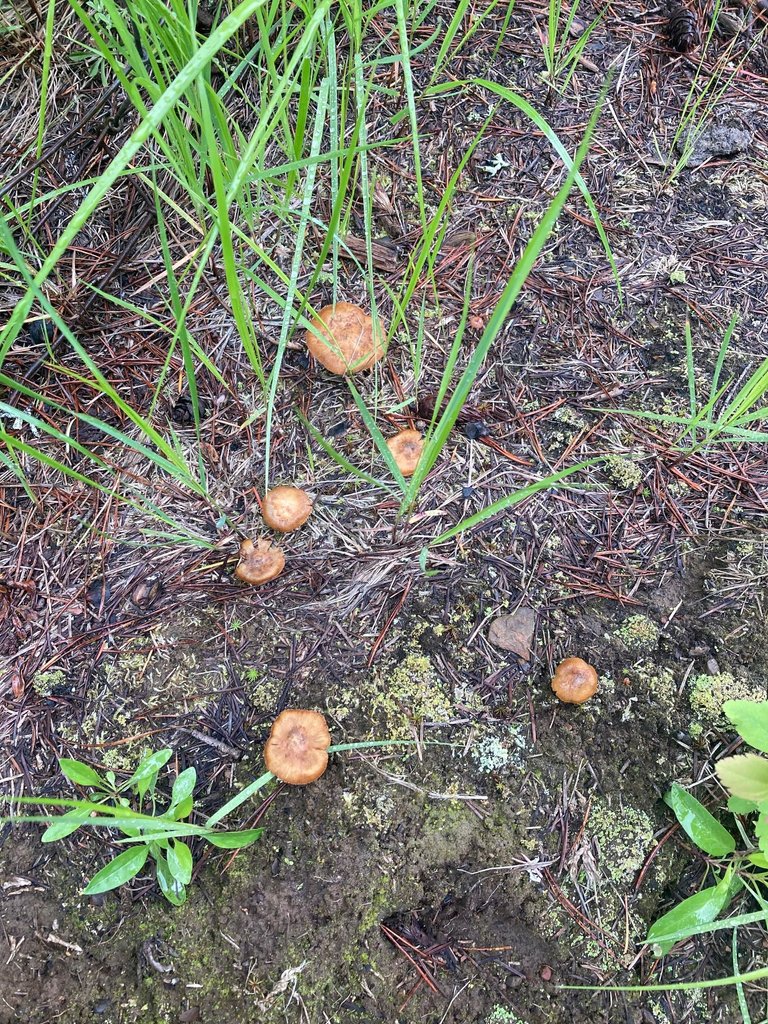 Now, I am no mycologist, so I leave most of the wild fungi to do its thing, with the exception of chicken of the woods and morels, because they are mushrooms I know well.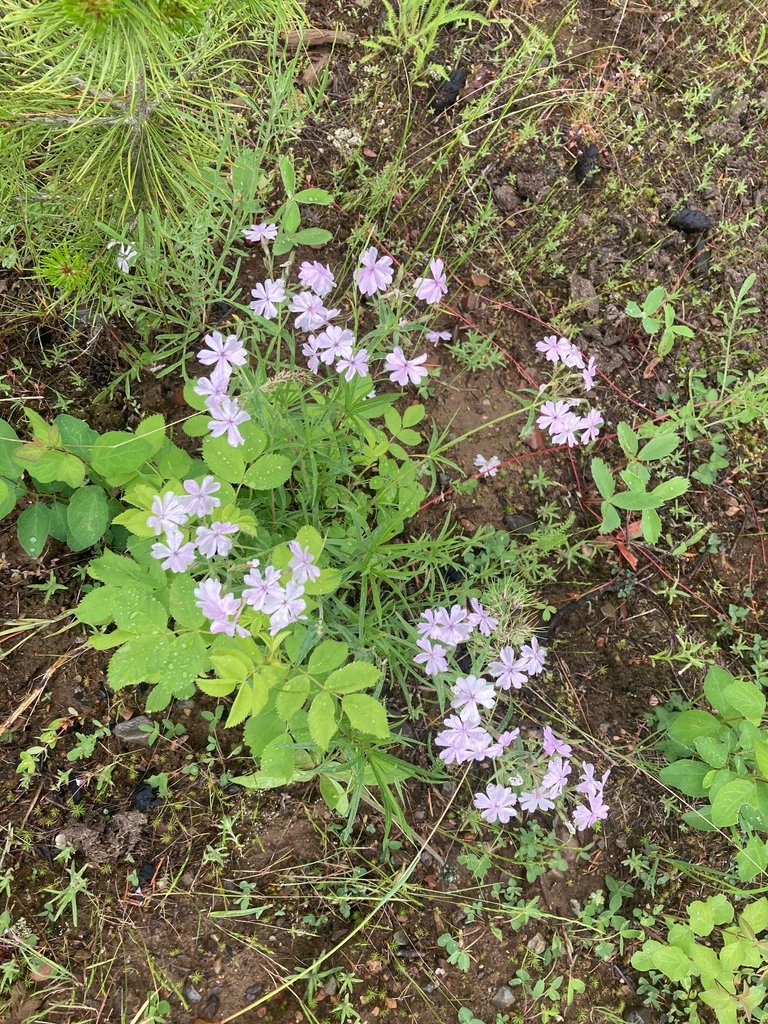 I do think I have a bumper crop of psylocybe this year because of the combination of moisture and readily available cow pies, but I just smile at all those little fungi as I walk through the fields, because they are kinda cute.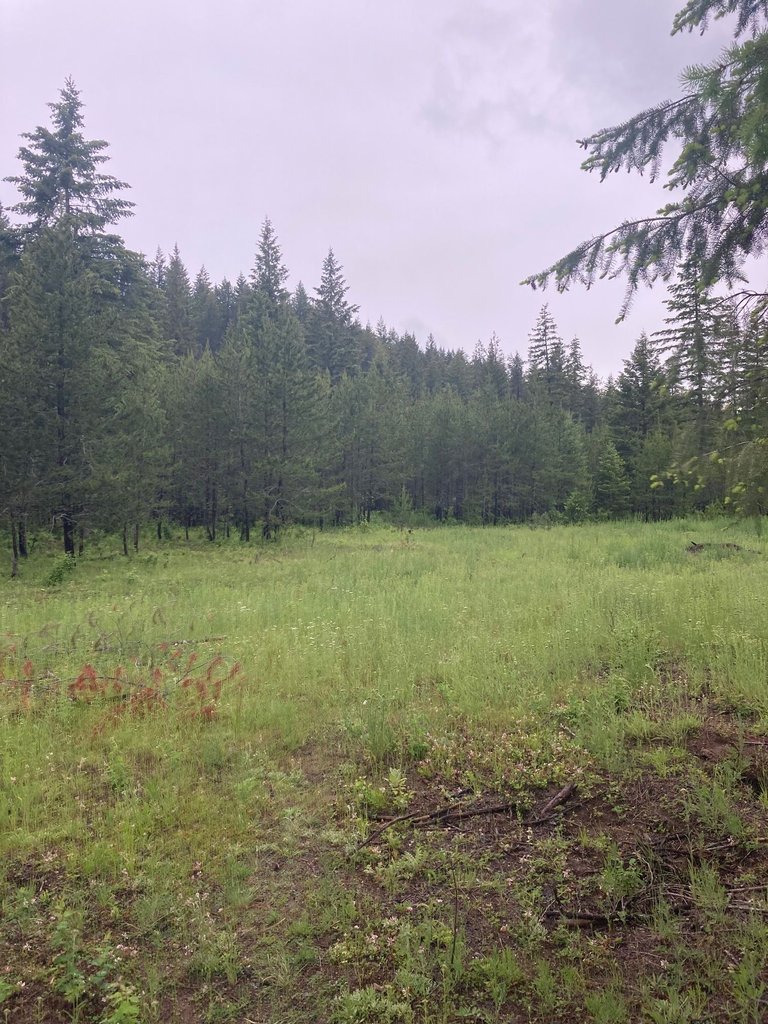 After splashing around in the undergrowth a bit, the boy and I came up empty handed and wandered back to the house. Honestly, finding a morel was such a momentous occasion that I didn't feel sad about our lack discovery out back and came back home to change my clothes.
It was about ten minutes later as I sat in my room chatting on the phone with my dad that my son came bursting in with the neighbor heathens shouting, "Mom!"
They strode into my room all puffed up like posturing tom turkeys, they had found two more huge morels right underneath my travel trailer, which is next to the greenhouse.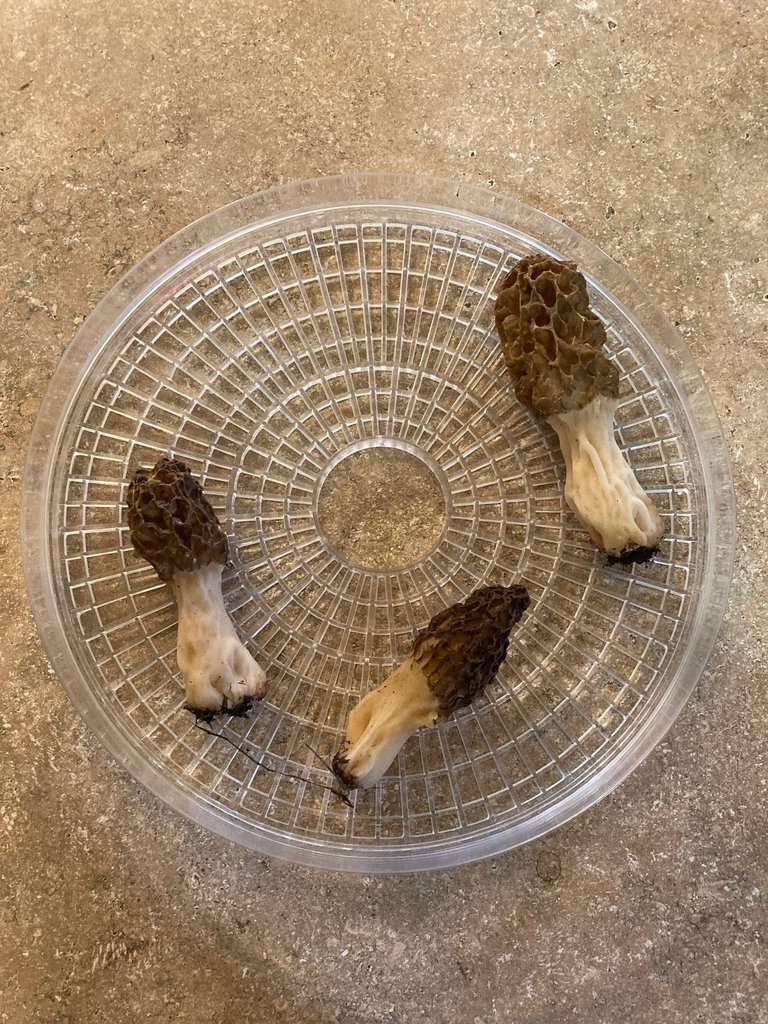 ---
Dinner tonight is going to be oh so extra special!!
---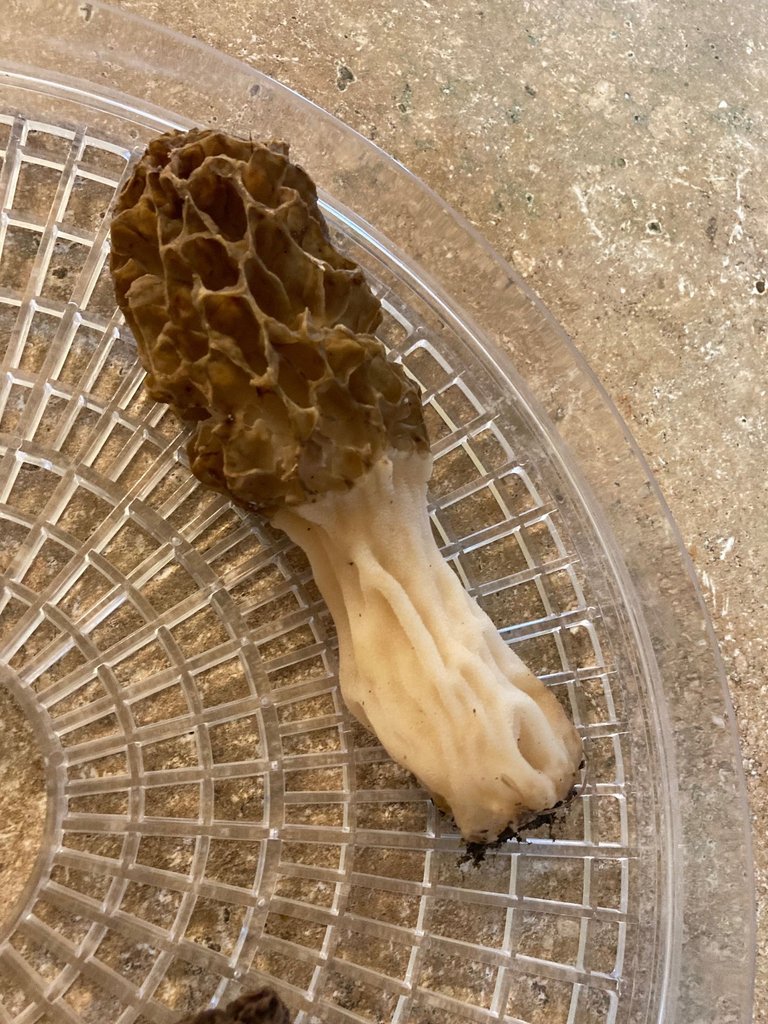 ---
And as most of the time, all of the images in this post were taken on the author's still sorta soggy and most probably-spore covered iPhone. The text divider image was made in Canva.
---
---
---