Daily Report (September 20, 2021) - Day 32 with Splinterlands and Hive blockchain!
Hello Splinterlands and HIVE Community!
It's been a while since my last post and one of the reasons is that since the new season started i did not manage to move out of Bronze. I really don't know what to say... even the competition start to get stronger or maybe it's just me playing bad the game.
While i was in Bronze i did not post because i received only one reward quest for the daily one, and was nothing really worth to mention.
For today i had the Life Quest...

Even do Life is the one i really don't know how to handle very well i did mange to move up and reach Silver 3...finally!
From now on i will try to focus and move higher in the leagues. The max i reach since i start playing the game was Silver 1 (last season) and i really want to push for Gold at the end of this season!


Now back to the Daily Quest:
Well....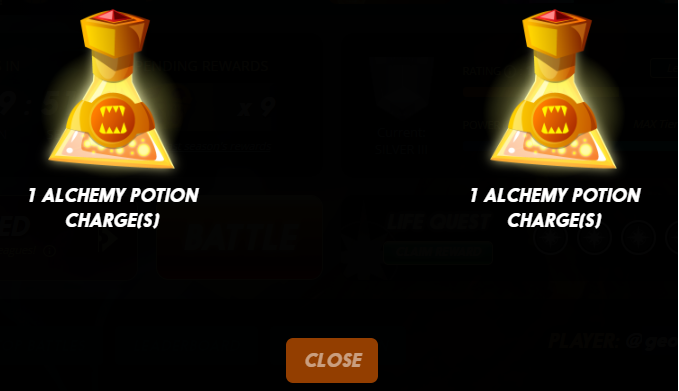 Now the best rewards in the city but i am not complaining... all this potions will help me a lot when the new packs will be released and one thing is for sure i will not have to stress and spend any additional money when opening packs and i really like that!
Today i received another share of the SPS airdrop and i did stake it.
Well i think that's all from my side...
Stay well and stay healthy and see you all on the Splinterlands battlefield!
---
---