Giveway ALIVE PGM PIZZA LUV LOLZ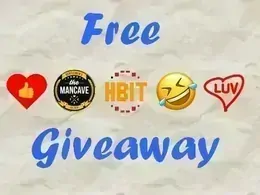 Next draw at the end of the post.
We can now do 8! LOLZ
hello we are launching a new lottery, but first of all, thank you to the participant of the previous lottery, of which here are the results
PARTICIPANT :
@serhotest
@luizeba
@yeckingo1
@luba555
@stewie.wieno
@anderssinho
@servelle
@florenceboens
@isiksenpalvoja
@uggya
@arpuch
@chapelle
@dstampede
@edgerik
@jfang003
@duke77
@thaddeusprime
=============
WINNERS
2 participants win 5 ALIVE
8 participants win !LOLZ
Publier immédiatement
Si vous publiez, le résultat sera envoyé vers notre base de données et conservé avec un droit à l'oubli de 7 jours glissants.
Résultat du tirage
@dstampede
@duke77
@chapelle
@anderssinho
@thaddeusprime
@luizeba
@serhotest
@edgerik
1 participant win !hivebits
@thaddeusprime
1 participant win !LUV
@servelle
5 Participant win !PIZZA
@luizeba
@stewie.wieno
@servelle
@edgerik
@jfang003
1 Participant win !PGM
@florenceboens
1 participant win 0.5 WAIV
@servelle
ALL WIN !ALIVE
To participate :
comment
voting is a bonus (not mandatory but can improve the lottery)
rebloog is nice ^^
===================
WIN NEXT DRAW
2 participants win 5 ALIVE
8 participants win !LOLZ
1 participant win !hivebits
1 participant win !LUV
5 win !PIZZA
PS: You can help improve the lottery, if you wish, by making !REWARDS which will be put into play when possible
Or tokens you don't use to add them to the lottery
***# Examples: ***
!hivesbits
!PIZZA
!LUV
!LOLZ
!PIZZA
!PGM
!ENGAGE
---
---