New Pack Opening and Plans
New Pack Opening and Plans
I LOVE SPLINTERLANDS! What can I say ever since the days of alpha and beta I've been pretty much playing the game on the daily. Of course I wish I would have invested my life savings back then but who would have thought that a $3,000 investment would turn into a new $200,000 value pack!
At the moment I'm only opening packs if I end up getting enough potions to max the opening. Today was one of those days and I have to say it was one lucky pack! Check it out.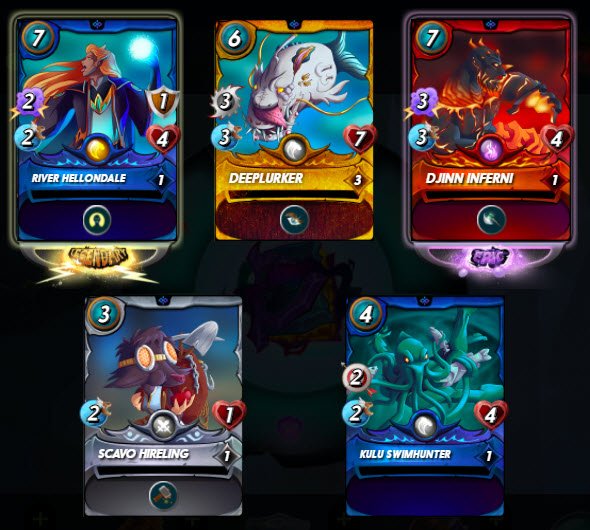 Not only did I pick up a legendary card but I also picked up a gold foil and a epic! That's solid!!! Of course I wish that gold foil would have been on that legendary or epic but that's another story lol

Plans
For me right now Splinterlands is kind of in the low point of where not all that much is going on but it's building massive potential. Vouchers are nearly at an all time low and SPS has never been so low. I still feel like prices will fall here over the next two-three months but after that I firmly believe we will be something some massive price pumps on all of these assets come Q3 and Q4 of the year.
SPS is going to play a rather critical role in Land which is expected to be out this year (I really hope as I was kind of expecting it last year) with land's release that also means that monsters and summoners are going to get major use cases. Those in lands most likely wont be able to be used for battles. That means if there are 150,000 lands and if you need a summoner for each that's a HUGE amount of summoners and monsters to be locked up.
There also looks like there will be soon a voucher shop in which vouchers will have more of a use case in the game. Tied into that will be buying things with SPS giving SPS more of a use case as well. These are huge potentials for all splinterlands assets but they are most likely will a few months away. For me that means Stocking season is in full swing.
My primary goals are 1 million SPS so I can feel ok about selling some of the passive SPS off for other card assets.
What are you looking forward to most in Splinterlands this year?
---
---