Nice View
Good morning and good day to you guys
Have a great day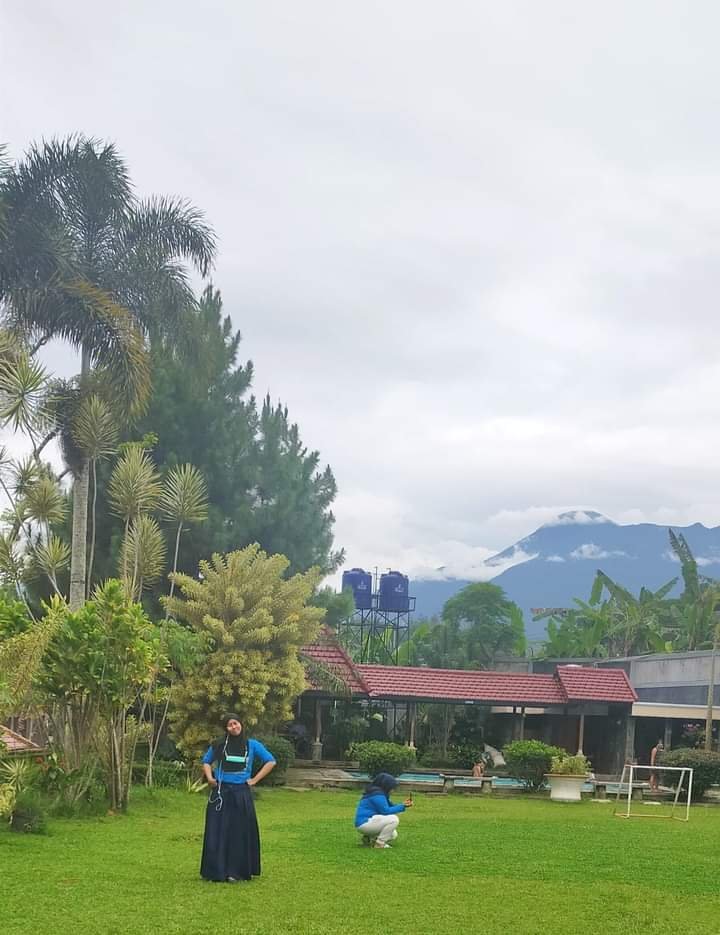 Previously this is my sister and her name is razzah. Her really liked a holiday trip together, especially when it came to photographs documenting travel results in pictures and location in Jawa Barat, Indonesia.
Sebelumnya perkenalkan ini adalah my sister and her name is Rabumah. Dia sangat suka jalan-jalan kesuatu tempat sekaligus sebagai liburan apalagi dalam hal foto-foto mendokumentasikan hasil perjalanan dalam bentuk gambar.
In this picture, it also shows how beautiful the atmosphere and the landscape are there with the green of nature and the trees and background of towering mountains. My brother came there with his two partners because they were on New Year's leave like this. The beauty of nature and the tranquillity of nature will be able to lift our spirits and boost the body mood that will make us even better in the future.
Dalam gambar ini juga terlihat betapa indahnya suasana dan pemandangan alam disana dengan hijau nya alam disertai pepohonan dan memiliki background latar pegunungang yang tinggi menjulang. Kakak ku datang kesana bersama kedua rekannya karena mereka sedang menjalani cuti tahun baru seperti saat ini. Indahnya alam dan suasana tenang yang disajikan oleh alam akan dapat menambah semangat kita dan meningkatkan mood tubuh yang akan menjadikan kita akan lebih baik lagi kedepannya.
Mari kawan, jangan lupa untuk berlibur yaa..!!!
Come on, guys, don't forget to take a vacation.
---
---