LONELINESS::LOVE THE ONLY TRUE CURE::[ENGLISH & SPANISH]
ENGLISH
---
WARM GREETINGS WONDERFUL HIVIANS
This is literally my second post in this wonderful community, since the last time I did my first post, I had been in a fixed state thinking of what to bring up next so I had been on a deep thought so I finally came up with this and decided to share.
I must say that that feeling of loneliness is seriously felt by many individuals. It is a feeling that crept into almost all the souls on planet earth, we might all be left with that deep feeling and thought on what might be the remedy to this dreadful ailment.
Yes to me it is an ailment that really needs to be stopped by all means if possible. For there are lots of uncertain outcomes that individuals may exhibit due to the fact that there are lonely or they have felt too lonely at some point in their life.
I have seen individuals who through their lonely state led to something different, which led to another thing.
This happened when I was still very much young a senior college in my school had to take her own life due to circumstances of being lonely and left out.
At this point nobody knew what was really going on in her head nobody knew what she had been going through, this could be serious depression, frustration from things around her, etc. Since she couldn't find someone trustworthy enough to confide in, this burden became too much and hence later resulted in death.
From this, I am therefore drawing a conclusion that the only true cure for loneliness is LOVE.
---
You might all find this strange but this is really a blind truth most of us are hence all blinded to accept. It is true that Love indeed conquers all things.
If we really want to be free from a state of being lonely then it is high time we lose ourselves to love and be loved in return. In finding someone who truly cares and cherishes you.
Love is simply a feeling set in motion, and I assure you that with the right person around that feeling of loneliness is always eradicated.
This feeling of love does not really necessarily means being in a relationship with someone though, it can be a feeling from your parents, a close relation, some group of friends. I must say anywhere you find this it is important to hold to those set of persons with high esteem.
But another important thing to note is, we only stop feeling lonely when we allow ourselves to be truly loved and this can be achieved by first of all trying to love ourselves. Having time to take care of the things in your life that matter in your life, then others can come in to help complete these processes. Also, we should know that love does not work on a one-sided front, it is a situation of giving and takes, for as much as you give so you receive in return.
Verily I say unto you that love is the only way out of Solitude. For once you are loved the proper way you will not have any cause to feel lonely, except the fact that since we are humans, there is always that point/stage in our lives where we feel we should be alone for some time (i.e having a quiet moment) except this, then with the right companies of persons, it, therefore, means that feeling of loneliness is eradicated.
---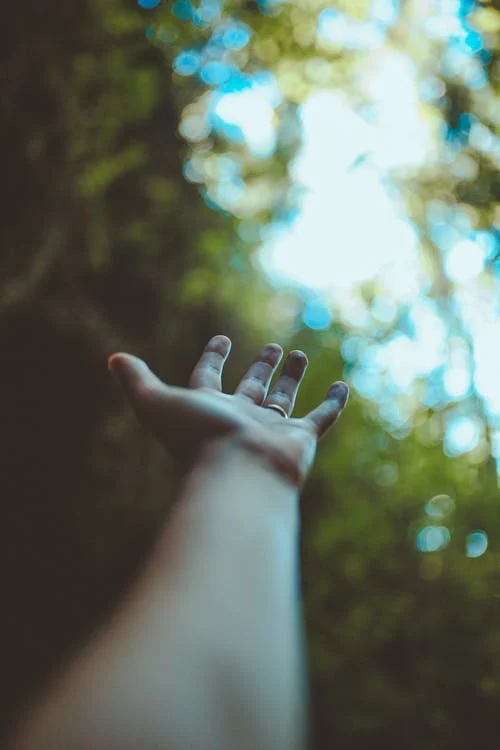 SOURCE
---
I myself attest to this, I Have been the type of person who is always lonely if not working or doing other physical activities. I am that person who prefers my Phone over the company of others most of the time, the only time I see it fit to associate with others is when my devices might be low in battery.
I have always been a lonely person, even though I had to look for means to associate with a few people outwardly, but deep down I still really felt lonely and empty, the truth is except we accept to love ourselves and let others into our lives then that feeling will always be there. For we can defeat the outer enemy, but the enemy within is always very much dangerous and is hardly defeated except extra work is done on it. So while I have been like this, I like the company of others but that didn't get me satisfied to some point I needed more for I have been gradually losing myself totally, so I had to take a step and try something new which was being in a relationship with someone. This is something I don't feel comfortable about, relationships are hard to keep these days without getting hurt in return, even though I knew all this things I still needed to try something new, hence, I dived in. At first, it was very hard for me but with time I had to give in and let the other person in bit by bit.
---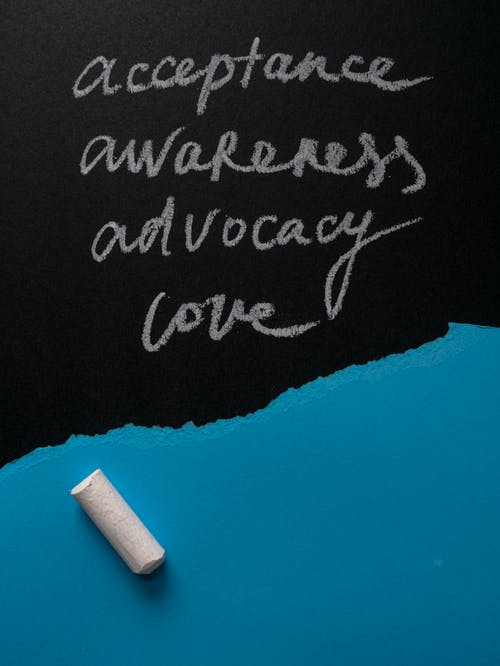 SOURCE
---
I must say it is indeed a blessing to have someone around you who wants to always listen to everything you get to say, Being with someone who is always around no matter the circumstances. For with the right set of persons in our lives we are therefore free of this state of loneliness, I can fully attest to these.
In a nutshell, we should try as much as possible to give in to this change, try something new, let love come in then sit back and be amazed by the rapid change.
---
And it is important to know that:
---
There is only one cure for loneliness, and that is love. Love is more profound than the desire for physical intimacy. It is the principal escape route for solitude.
---
---
SPANISH
---
---
SALUDOS CÁLIDOS MARAVILLOSOS HIVIANOS
Esta es literalmente mi segunda publicación en esta maravillosa comunidad, desde la última vez que hice mi primera publicación, había estado en un estado fijo pensando en qué mencionar a continuación, así que había estado pensando profundamente, así que finalmente se me ocurrió esto. y decidió compartir.
Debo decir que ese sentimiento de soledad lo sienten seriamente muchos individuos. Es un sentimiento que se coló en casi todas las almas del planeta tierra, quizás todos nos quedemos con ese profundo sentimiento y pensamiento sobre cuál podría ser el remedio a esta terrible dolencia.
Sí, para mí es una dolencia que realmente debe detenerse por todos los medios si es posible. Porque hay muchos resultados inciertos que las personas pueden exhibir debido al hecho de que se sienten solos o se han sentido demasiado solos en algún momento de su vida.
He visto individuos que a través de su estado de soledad condujeron a algo diferente, lo cual condujo a otra cosa.
Esto sucedió cuando aún era muy joven, una estudiante de último año de mi escuela tuvo que quitarse la vida debido a las circunstancias de sentirse solo y excluido.
En este punto, nadie sabía lo que realmente estaba pasando por su cabeza, nadie sabía por lo que había estado pasando, esto podría ser depresión grave, frustración por las cosas que la rodeaban, etc. Como no podía encontrar a alguien en quien confiar, esta la carga se volvió demasiado y por lo tanto más tarde resultó en la muerte.
De esto, por lo tanto, estoy sacando la conclusión de que la única cura verdadera para la soledad es AMOR.
---
---
Es posible que todos encuentren esto extraño, pero esta es realmente una verdad ciega, por lo que la mayoría de nosotros estamos ciegos para aceptar. Es cierto que el Amor en verdad vence todas las cosas.
Si realmente queremos liberarnos de un estado de soledad, ya es hora de que nos perdamos en el amor y seamos amados a cambio. En encontrar a alguien que realmente te quiera y te quiera.
El amor es simplemente un sentimiento puesto en marcha, y te aseguro que con la persona adecuada alrededor ese sentimiento de soledad siempre se erradica.
Sin embargo, este sentimiento de amor no necesariamente significa estar en una relación con alguien, puede ser un sentimiento de tus padres, una relación cercana, algún grupo de amigos. Debo decir que en cualquier lugar donde encuentres esto, es importante mantener a ese grupo de personas con alta estima.
Pero otra cosa importante a tener en cuenta es que solo dejamos de sentirnos solos cuando nos permitimos ser amados de verdad y esto se puede lograr ante todo tratando de amarnos a nosotros mismos. Tener tiempo para ocuparse de las cosas en su vida que son importantes en su vida, entonces otros pueden entrar para ayudar a completar estos procesos. Además, debemos saber que el amor no funciona en un frente unilateral, es una situación de dar y recibir, por cuanto das, recibes a cambio.
De cierto os digo que el amor es la única salida de la Soledad. Porque una vez que eres amado de la manera adecuada, no tendrás ningún motivo para sentirte solo, excepto el hecho de que, dado que somos humanos, siempre hay un punto/etapa en nuestras vidas en el que sentimos que deberíamos estar solos por algún tiempo (es decir, tener un momento de tranquilidad) excepto esto, entonces con las compañías adecuadas de personas, por lo tanto, significa que se erradica el sentimiento de soledad.
---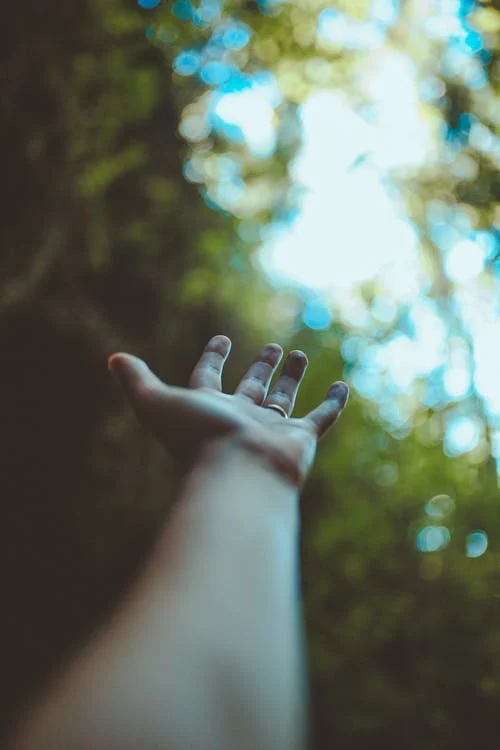 SOURCE
---
Yo mismo doy fe de ello, he sido el tipo de persona que siempre se siente sola si no trabaja o realiza otras actividades físicas. Soy esa persona que prefiere mi teléfono a la compañía de otros la mayor parte del tiempo, la única vez que me parece adecuado asociarme con otros es cuando mis dispositivos pueden tener poca batería.
Siempre he sido una persona solitaria, a pesar de que tenía que buscar la manera de asociarme con algunas personas en el exterior, pero en el fondo todavía me sentía realmente solo y vacío, la verdad es que aceptamos amarnos a nosotros mismos y dejar que otros entren en nuestras vidas. entonces ese sentimiento siempre estará ahí. Porque podemos derrotar al enemigo exterior, pero el enemigo interior siempre es muy peligroso y difícilmente es derrotado a menos que se haga un trabajo adicional en él. Entonces, mientras he estado así, me gusta la compañía de los demás, pero eso no me satisfizo hasta cierto punto. Necesitaba más porque gradualmente me había ido perdiendo por completo, así que tuve que dar un paso y probar algo nuevo que era estar en una relación con alguien. Esto es algo con lo que no me siento cómodo, las relaciones son difíciles de mantener en estos días sin lastimarme a cambio, aunque sabía todas estas cosas, todavía necesitaba probar algo nuevo, por lo tanto, me sumergí. Al principio, era muy duro para mí pero con el tiempo tuve que ceder y dejar entrar poco a poco a la otra persona.
---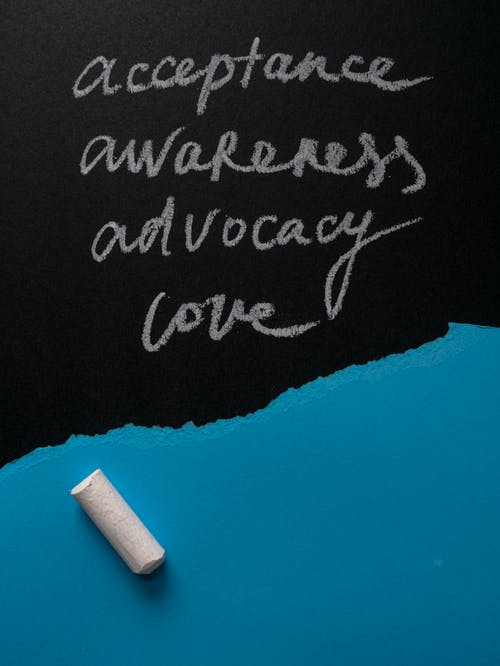 SOURCE
---
Debo decir que es realmente una bendición tener a alguien a tu alrededor que siempre quiera escuchar todo lo que tienes que decir, estar con alguien que siempre está cerca sin importar las circunstancias. Porque con el conjunto correcto de personas en nuestras vidas, por lo tanto, estamos libres de este estado de soledad, puedo dar fe de esto.
En pocas palabras, debemos tratar de ceder a este cambio tanto como sea posible, probar algo nuevo, dejar que el amor entre y luego sentarse y sorprenderse por el cambio rápido.
---
Y es importante saber que:
---
Solo hay una cura para la soledad, y esa es el amor. El amor es más profundo que el deseo de intimidad física. Es la principal vía de escape para la soledad.
---
---