Time to change things up! New giveaway and rules.
Ok. So lately I've been streaming with only 1-2 people actually watching and chatting.
So now it's time for a change.
No longer will I be doing my regular #Giveaway where the only rule was basically to comment here to win.
I always seem to get 10+ comments here which is awesome but it does nothing to grow my channel and that makes me sad because I love doing the giveaways. I love making people happy and I know that when you win a prize, regardless of what it is, it makes you feel awesome!
So from now on I'll decide the winner by writing down everyone's name that subscribes to my channel and joins my #Livestream for at least ten minutes.
I know this will be hard for viewers on the other side of the world but I will be trying to stream earlier or later so more people have a chance to win.
Again know that I'm sorry to those that are going to miss out on the prizes but I have to take this streaming thing seriously and no growth means death for my channel.
Last night's winner was @koition!! Congrats on winning the "Child of the Forest"!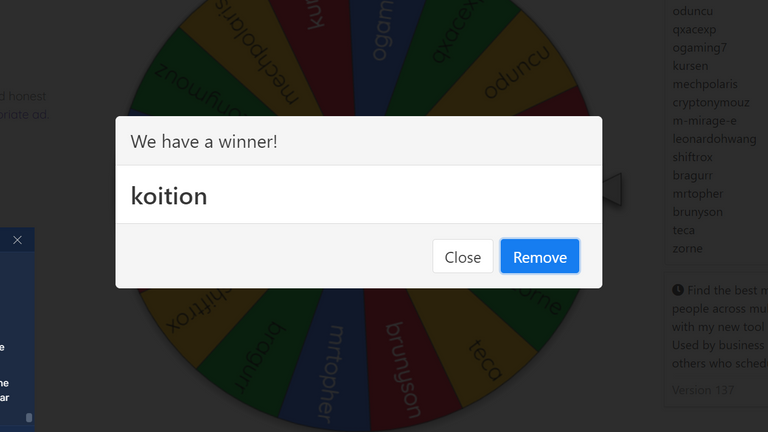 PROOF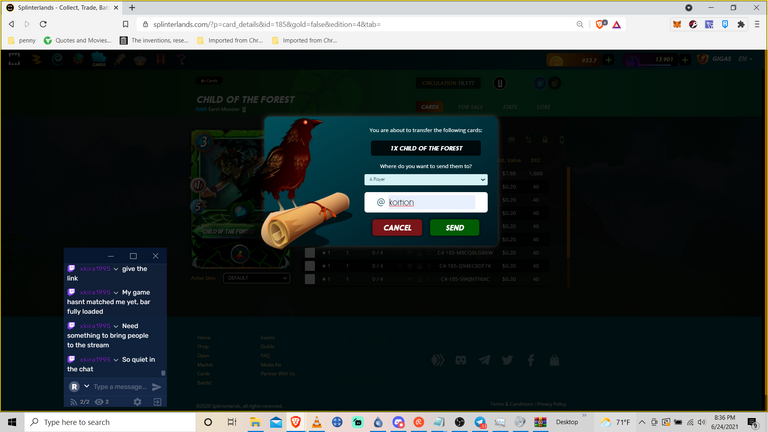 Sorry I missed taking the confirmation screenshot but I did hit send!
Now for those who watch my #livestream. Not only will you be entered into the final giveaway, but you can also challenge me and win prizes too!
SEE RULES BELOW
RULES
You Must participate in the chat.
You Must tell me you want to challenge me Before sending the challenge.
You have to pay 100 DEC per challenge. (max of two attempts)(this will be used to fund future giveaways and prizes)
PRIZES
anywhere from 1-500 DEC.
A card from one splinter. (All splinters are up for grabs.)
Free spins. (This means you get 2 more spins. You can only land on this once per stream. This is only on the wheel once.)
Bankruptcy (you lose and receive no prize for this challenge. This is only on the wheel once.)
Please join me tomorrow night at 7PM EST HERE
---
---