You guessed it! Another card giveaway! And something new!

Yesterday's livestream went well and we had some close challenges!
From now on though I'm going to be changing things up.
I'll still be doing the #giveaway each stream with the names of everyone that comments but from now on I'll be introducing a new twist to the #challenges!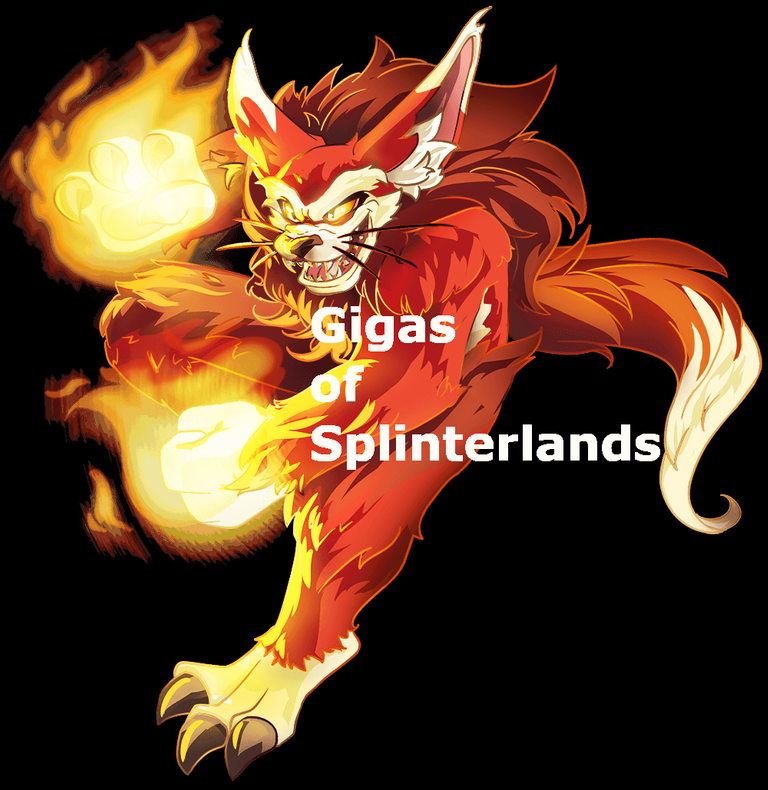 If you decide to challenge me you MUST comment during the livestream BEFORE you send the challenge!
If you win the challenge I'll have a wheel with a number of different prizes.
Rules for challenges
You must be watching my stream at https://www.twitch.tv/gigassplinterlands at 7PM EST!
Each challenge costs 100 DEC. Send DEC to "gigas". The DEC will be used to fund future giveaways and contests.
You can challenge me 2 times each stream
You can choose any tier from novice to silver

If you lose or are dissatisfied with your prize; Do not throw a fit, swear at me, DM me on discord and do the previous rude behavior, or you will be banned from all future giveaways, contests, and challenges! This is your ONLY warning!
Prizes will be as follows:
Various amounts of DEC between 1-500
All splinters each in separate slots
Bonus spins (two total and cannot be awarded more than once)
Bankruptcy (no prize will be awarded)
1 GF card of my choice
Now for tomorrow's #Livestream Giveaway
(you don't HAVE to watch to win. But it really helps me get my name out there) 😘
The next giveaway is...
Azmare Harpoonist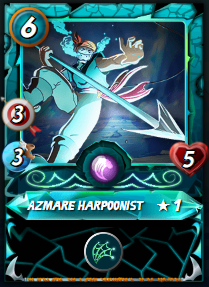 This is one heck of an anchor! Even at level one you get 3 damage, 3 speed, and 5 health! Epic is a perfect way to describe this card.
Do you like Azmare? Where do you like to put her in your lineup?
Rules for the giveaway
You MUST leave a comment about anything I've said in this post.
You MUST tag 2 people/friends/guildmates (if possible)
Any comments that don't discuss what I've said will be disqualified
Yesterdays winner was...
Congrats on winning @Sylars I hope you enjoy your Lone Boatsman!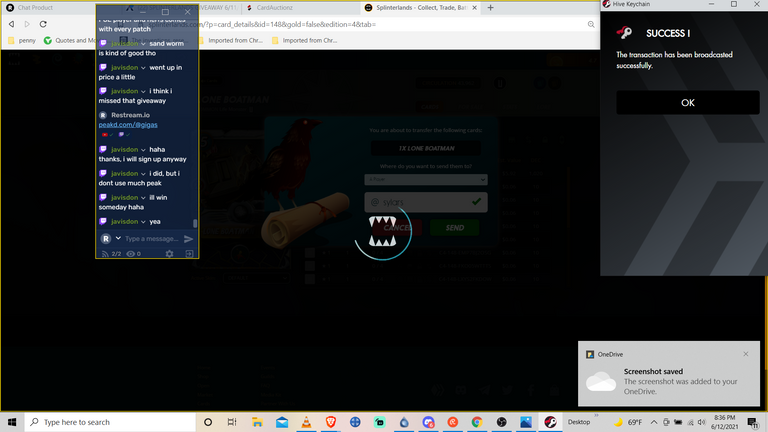 ---
---