CINETalkies : Lets talk about Cinema (10/12/2021)
In an effort to spread the awareness about this initiative, I am also making it sure that, I tweet the daily chat post from my twitter account. This results in some more engagement too.
@raymondspeaks have already extended his desire to be a part of the daily chat post, which is a good support for this initiative. I remember on 2nd October, he participated and the engagement zoomed up to all time high. We have not witnessed that level of engagement as yet.
There are many others who are regularly contributing to this and are winning big fat #pob as well as #cine votes.
You can write about any movie that you recommend others to watch. Lets start the engagement on CINE.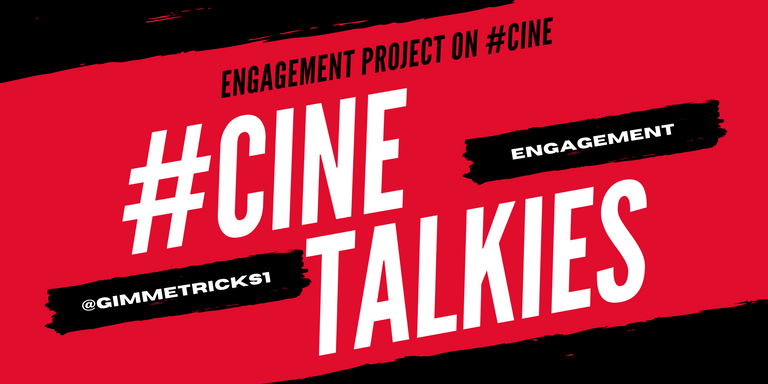 A CINETalkies post will be created daily, and anyone can participate in the #cinetalkies initiative by simply commenting on this post. Try to interact in the comments with other users. Want to talk about a movie, but still don't have enough data to post about?
Rewards are discretionary. Spammers are not welcome but if you really want to talk about a movie (whether english or a regional language), web-series, movies, channels, shows then this is the place.
Lets us boost overall comments and the same would not be in vein. Some big votes are flowing in from #pob whales like @interpretation and @teapassion which is also making this page highly valuable in terms of value of the votes given on the page.
Thank you @raymondspeaks for encouraging this initiative.
Good luck to contributors for rewarding engagement.
---
---