A story of disappointment(ESP-ENG)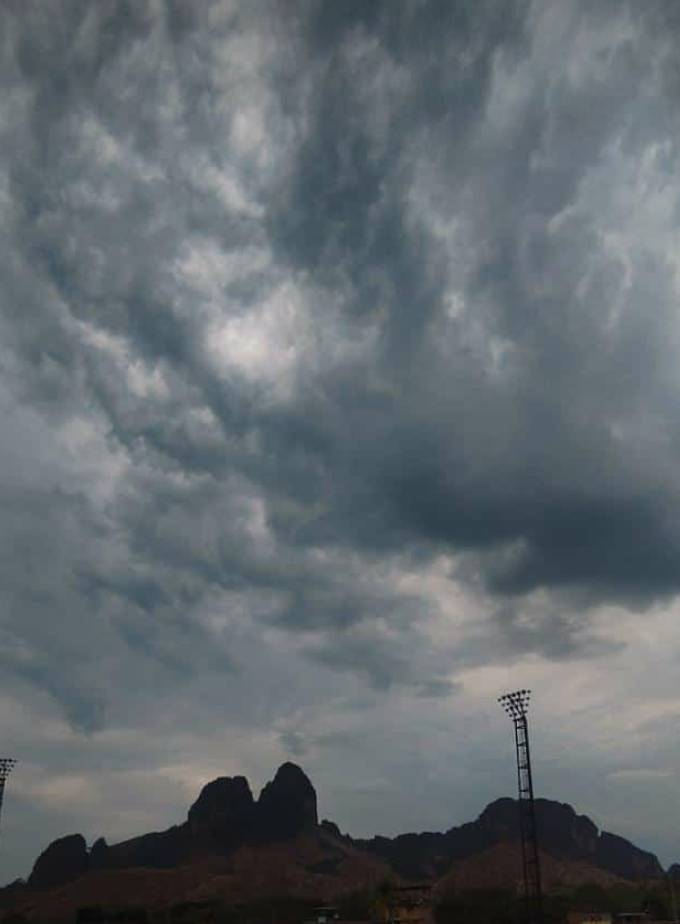 Hola, hola; hoy sin mucho saludo porque vengo algo decepcionada y sí, sé que aquí hay personas muy chéveres, pero cuando alguien nos lastima quedamos como que modo alerta y aunque ya he pasado por situaciones similares, siempre por buena gente me vuelve a suceder; bueno no sé si por buena gente o por tonta, la cosa es que ya estoy asqueada y al mismo tiempo aburrida de las personas falsas, además de la sociedad tan fingida.
Hello, hello; today without much greeting because I come here a little disappointed and yes, I know that here there are very nice people, but when someone hurts us we are like that alert mode and although I have already gone through similar situations, always by good people it happens to me again; well I do not know if by good people or foolish, the thing is that I am already disgusted and at the same time bored of the false people, in addition to the society so pretended.
---
Hace días realice un obsequio virtual a una persona que pensé, lo valoraría; invertí tiempo, además de empeño y el amor que le dedique de manera sincera, para que al final no fuese valorado tal presente. No sé los demás, pero mis padres me enseñaron el valor de la gratitud, el cual hasta estos momentos lo tengo muy presente y lo he fomentado en mis hijos; además que soy de las que piensa que los detalles, por muy pequeños que sean, no dejan de ser detalles, al final lo que importa es la intención y si nos ponemos a ver no todo el mundo se toma un minuto de su tiempo para tener un detalle con nosotros.
Days ago I made a virtual gift to a person that I thought would value it; I invested time, as well as effort and love that I dedicated in a sincere way, so that in the end such a present was not valued. I don't know about the others, but my parents taught me the value of gratitude, which until now I have it very present and I have encouraged it in my children; besides I am one of those who think that the details, no matter how small they are, are still details, in the end what matters is the intention and if we look at it, not everyone takes a minute of their time to have a detail with us.
---

Han pasado días desde ese momento tan desagradable y mis sentimientos continúan heridos porque algo así nunca antes me había sucedido, he tenido experiencias con personas que me hieren, pero de otra manera y no son de mi grupo social, por lo cual no ha tenido tanta repercusión en mí, por qué sé que son personas acostumbradas a tratar mal a las personas y preocuparme por ello sería desgastarme en algo inútil.
Days have passed since that unpleasant moment and my feelings are still hurt because something like this had never happened to me before, I have had experiences with people who hurt me, but in another way and they are not from my social group, so it has not had so much impact on me, because I know that they are people used to treat people badly and worrying about it would be to wear me out in something useless.
---
Lo que me molesta de todo esto es la parte interesada de esa persona, que claro, se congraciaba conmigo porque a menudo le daba obsequios que al final deseaba, yo los tenía sin uso y por esa razón se los daba, pero al ver que recibió de mi parte algo intangible su reacción no fue la mejor y fueron sus gestos quienes la delataron, para mí fue totalmente una sorpresa y no digo que supiera que era interesada, pero pensé que no sería tan atrevida al accionar de esa manera tan desagradable.
What bothers me about all this is the interested part of that person, who of course, was ingratiating herself with me because I often gave her gifts that in the end she wanted, I had them without use and for that reason I gave them to her, but when she saw that she received something intangible from me her reaction was not the best and it was her gestures that gave her away, for me it was totally a surprise and I am not saying that I knew she was interested, but I thought she would not be so bold to act in such an unpleasant way.
---

Lo cierto es que el mundo está lleno de personas irreales que creen que los demás tienen un compromiso moral con ellos, porque sí, pero lamentablemente llevan una vida equivocada; esas personas nunca cambian y es lamentable porque van lastimando a todo aquel porque se encuentran en el camino sin pensar que la vida es una ruleta que da muchas vueltas inciertas y cuando más seguro se está de algo, llega la vida y sorprende de la forma menos esperada.
The truth is that the world is full of unrealistic people who believe that others have a moral commitment to them, because they do, but unfortunately they lead the wrong life; these people never change and it is unfortunate because they hurt everyone they meet along the way without thinking that life is a roulette wheel that takes many uncertain turns and when you are most sure of something, life comes and surprises you in the least expected way.
---
Al igual que muchas otras situaciones, esta me deja una enseñanza que me confirma que cada quien está luchando únicamente por lo que desea sin importarle lo que se pueda llevar a su paso y esto es algo que sucede a menudo con personas que, como yo, aún creemos que las personas sinceras y auténticas abundan en este mundo cruel y despiadado, donde lo único que abunda es el interés.
Like many other situations, this one leaves me with a lesson that confirms that everyone is fighting only for what they want without caring about what they might get in their way, and this is something that often happens with people like me who still believe that sincere and authentic people abound in this cruel and merciless world, where the only thing that abounds is interest.
---

Puede que ahora esté dolida y vea en las personas esa parte negativa, pero es que cada vez me convenzo más de lo artificial que puede ser la gente; sin embargo, muy en el fondo de mi corazón, sé que si existen personas hermosas por dentro, así que de lejitos con todos los falsos del mundo.
I may be hurt now and see the negative side of people, but I am becoming more and more convinced of how artificial people can be; however, deep in my heart, I know that there are beautiful people inside, so far away with all the fakes in the world.
---
Por mi parte, seguiré siendo esa persona humilde, dispuesta a tener detalles con quienes si lo merezcan y valoren, tal vez suene tonto, infantil y hasta inocente de mi parte, pero esa es mi manera de ser, ser atenta y detallista, lo siento muy dentro de mí y no se trata de protagonismo, es simplemente que este mundo aún quedamos personas con excelente calidad humana, por lo que considero que estoy en ese grupo donde la gente que actúa bien, le va bien en la vida, aun cuando nos encontremos personas que nos hieran, no importan porque eso es algo pasajero que no tiene por qué desviarnos del buen camino.
For my part, I will continue to be that humble person, willing to have details with those who deserve it and value it, maybe it sounds silly, childish and even innocent on my part, but that's my way of being, being attentive and caring, I feel it deep inside me and it is not about prominence, It is simply that in this world there are still people with excellent human quality, so I consider that I am in that group where people who act well, do well in life, even when we meet people who hurt us, it does not matter because that is something temporary that does not have to divert us from the right path.
---

En fin, no le temo a las personas que a menudo fingen, le temo a la vida y como la vida se encargue de cobrarme todas mis facturas, porque tarde o temprano eso llega, no sé si se llame karma o que; solo sé que mientras mejores individuos seamos, mejor nos va a tratar la vida, pero por mi parte no quiero gente interesada y falacia que trate de acercarse a mi entorno porque no deseo en lo más minino desgastarme en lo que no tiene remedio.
Anyway, I am not afraid of people who often pretend, I am afraid of life and how life will take care of collecting all my bills, because sooner or later that comes, I do not know if it is called karma or what; I just know that the better individuals we are, the better life will treat us, but for my part I do not want interested people and fallacy that try to get close to my environment because I do not want in the least to wear me out in what has no remedy.
---

Contenido 100% original de @giocondina/100% original content by @giocondina
Las fotografías proporcionadas para esta publicación fueron tomadas desde mi celular Redmi/The pictures provided for this publication were taken from my Redmi
Separador de texto
Translated with www.DeepL.com/Translator (free version)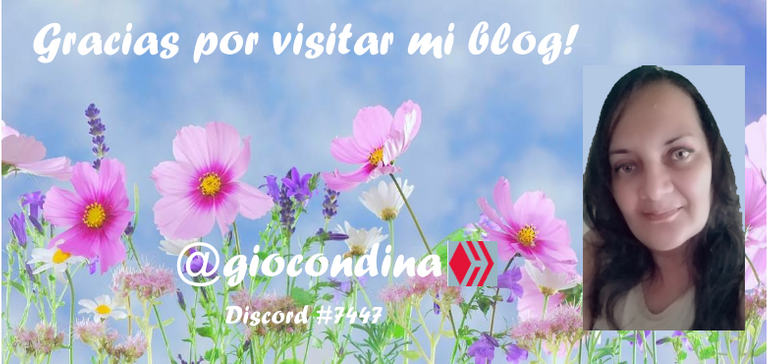 ---
---