Ecency Waves & Decks - Contest with 60 HBD and Points prizes. Are you waving yet?
I'm excited to announce that I'll participate in a fantastic contest on one of the Ecency platforms, thanks to the brilliant @melinda010100. Moreover, I am eager to discover what the competition has prepared. The contest is titled Ecency Decks Contest with 60 HBD and Points prizes; the goal is to make a post of the experience you've had with the new Deck.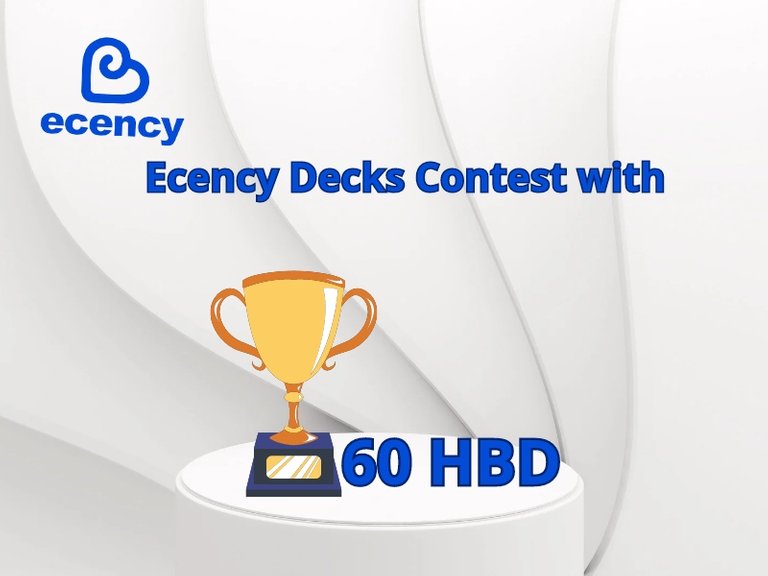 Created Canva.com
A few days ago, @good-karma and the Ecency developers brought us new updates on Ecency. Of course, when it comes to this platform, you expect Boom (big, extraordinary) updates; that's right. Hey, folks! Let us explore some exciting news with you, all about our significant new updates.
Waves and Decks.
But what are Ecency Decks?
It is the new feature of Ecency, which gives the user a new form of iteration Social Dashboard, where we can see the flow of blogs through a single platform. You can manage, participate, and explore everything in Hive and Ecency, making this a good experience. If you want an update with current events, trends, information, favorite users, and the communities you like, make a different and easy way to navigate and use social networks Web 3.0.
Another Ecency Waves update
This new short format feature is similar to #leothreads and #dbuzz; here, we can quickly create short posts in Wave, making it easy and fun for users. Every day the Hive platform is growing. Ecency has been working hard to make it easier for Ecency users to navigate and post in a fun way.
Steps I took to use the Deck, Live the best experience
First login to Ecency.
I explored each of the buttons to get up to speed.
I checked my Deck board, where I could see that I had the function to write my first Waves and live that microblogging experience.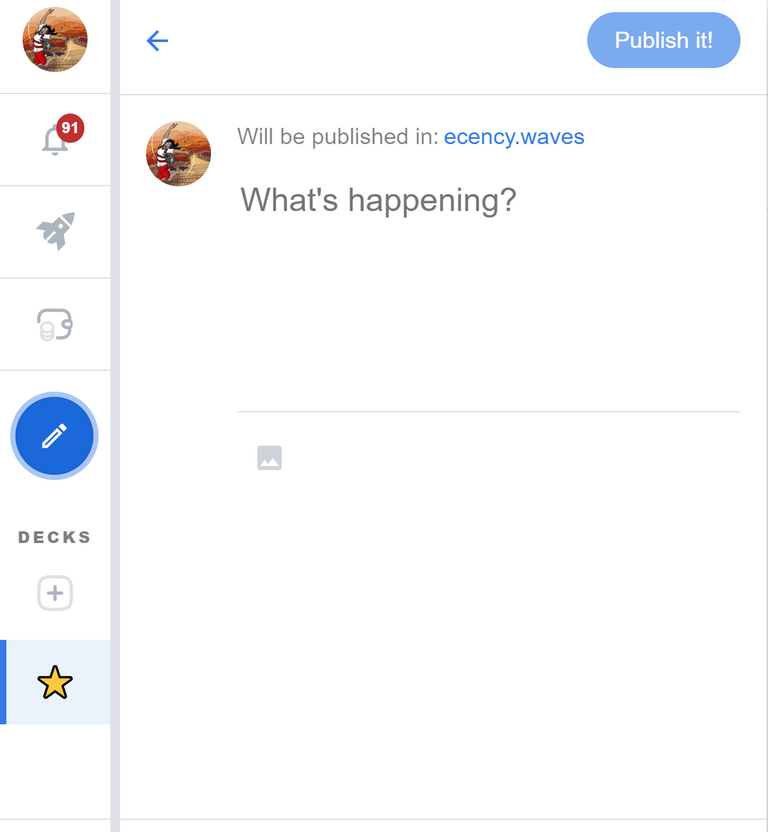 I sorted through to see the short posts from #dbuzz, #leothreads, and waves.
Here we can get short and up-to-date information,


But here, Deck gives many options to have done with a single panel, as we see in this image capture:
. Favorite users.
Favorite communities.
Purse.
Notifications.
Topic.
Trending

Allowing users to leave the window.
Here in this image, we can see my blog in ecency.
We can see the big difference in how the user experience changes.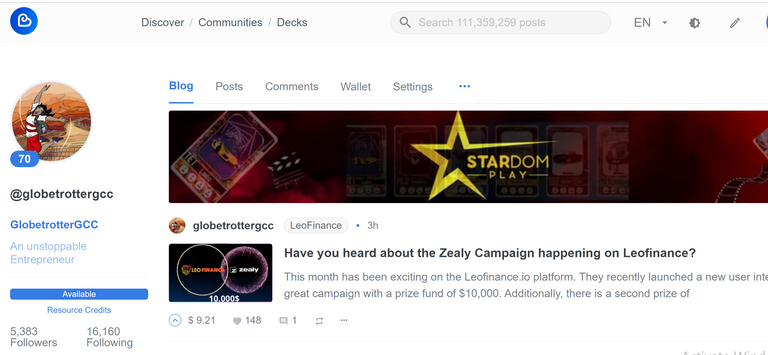 Why not dive into the new Decks right away? There's no time to start exploring all the exciting possibilities like the present!
---
---