Mighty Lion Slaying the Dragon!
Hello, lions of leo.
This new post brings you an exciting Zealy and Leofinance campaign mission.
It is to draw or design a lion attacking a dragon.
Wow, here I made a design since it is my forte; Mighty Lion Slaying the Dragon!!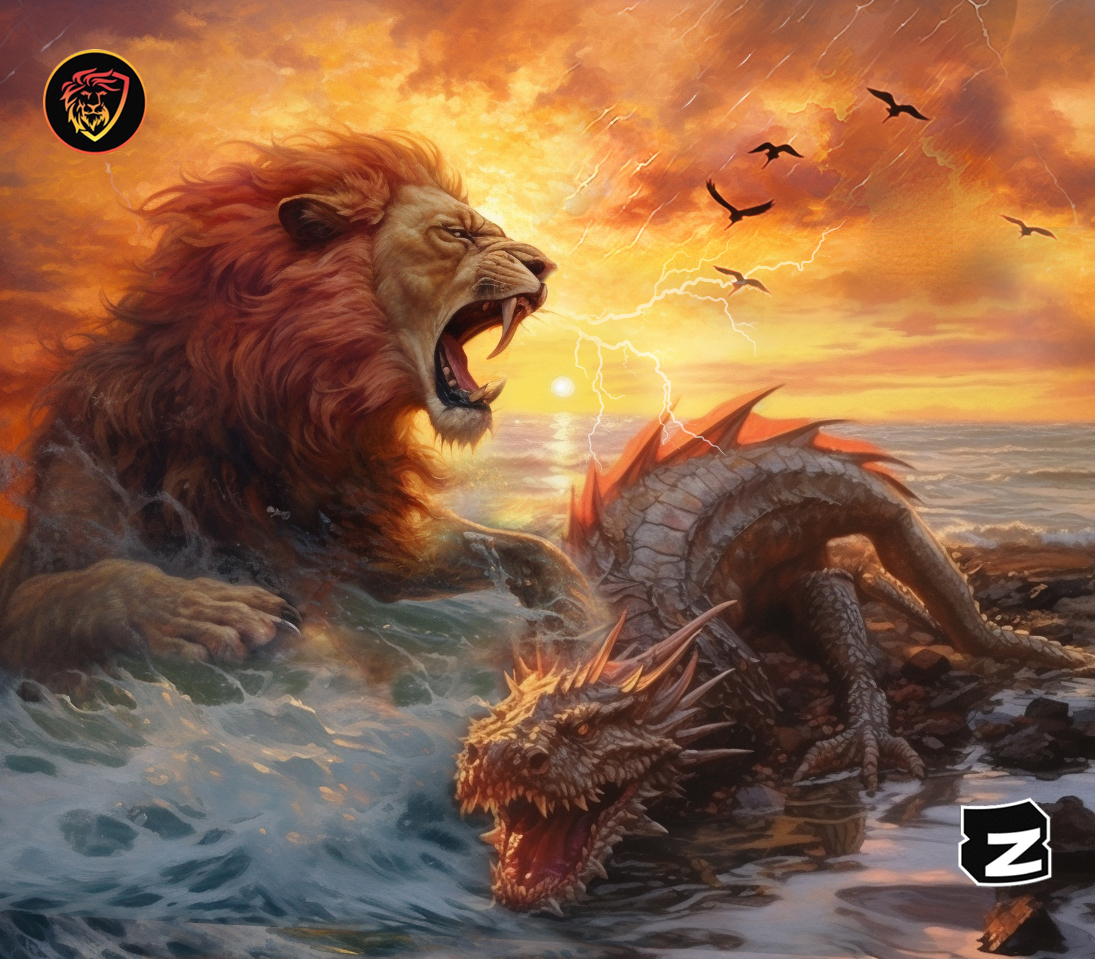 A perfect picture would capture a picturesque sunset with hyper-realistic detail. To me, a dragon is part of surrealism. So I have used some images from the Internet. The end of a dragon means there should be thunder, lightning, and frightened birds. The lion has to roar.

I have the Dragon and the landscape, but I am missing our central protagonist, the lion; it is a lion that has to roar, as it does in the jungle, which makes a lion powerful, to fear the other animals.

After I had all the images, I had to use a program to help me create my design.
I used Photoshop and PicsArt and sketched in birds and lightning layers using paint tools. Next, I used lions roaring pictures and changed it to watercolor mode. Finally, I found an already "tired dragon" online and turned to our color pattern.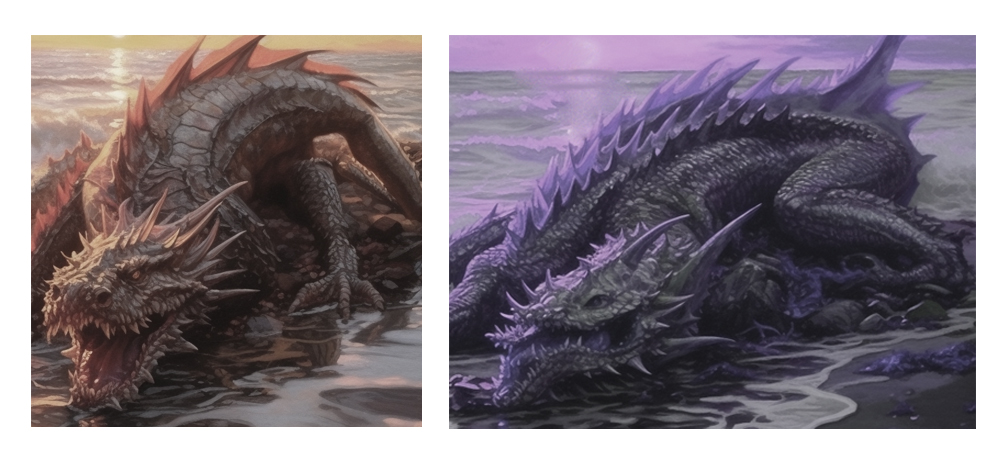 Beach waves and evening scenery are layered in the background and later turned again to paint mode using filters and some with paint brushes to make the whole art an equal 2D watercolor tone.

With the help of this program, they assisted me in putting everything together, creating an excellent design for this final campaign, and adding the Zealy and Leo Finance logos.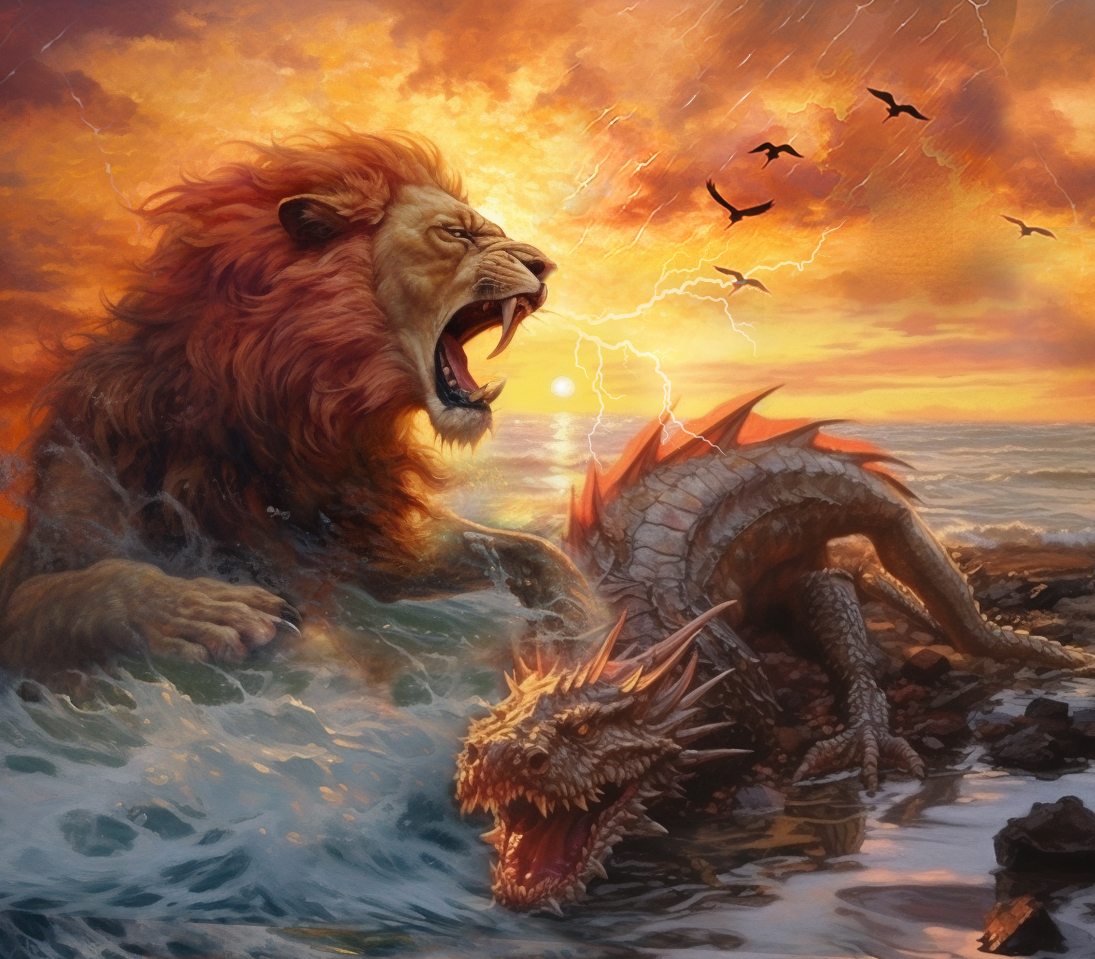 I adore this fantastic picture! The outcome matched my mental picture perfectly. I hope you enjoy it too.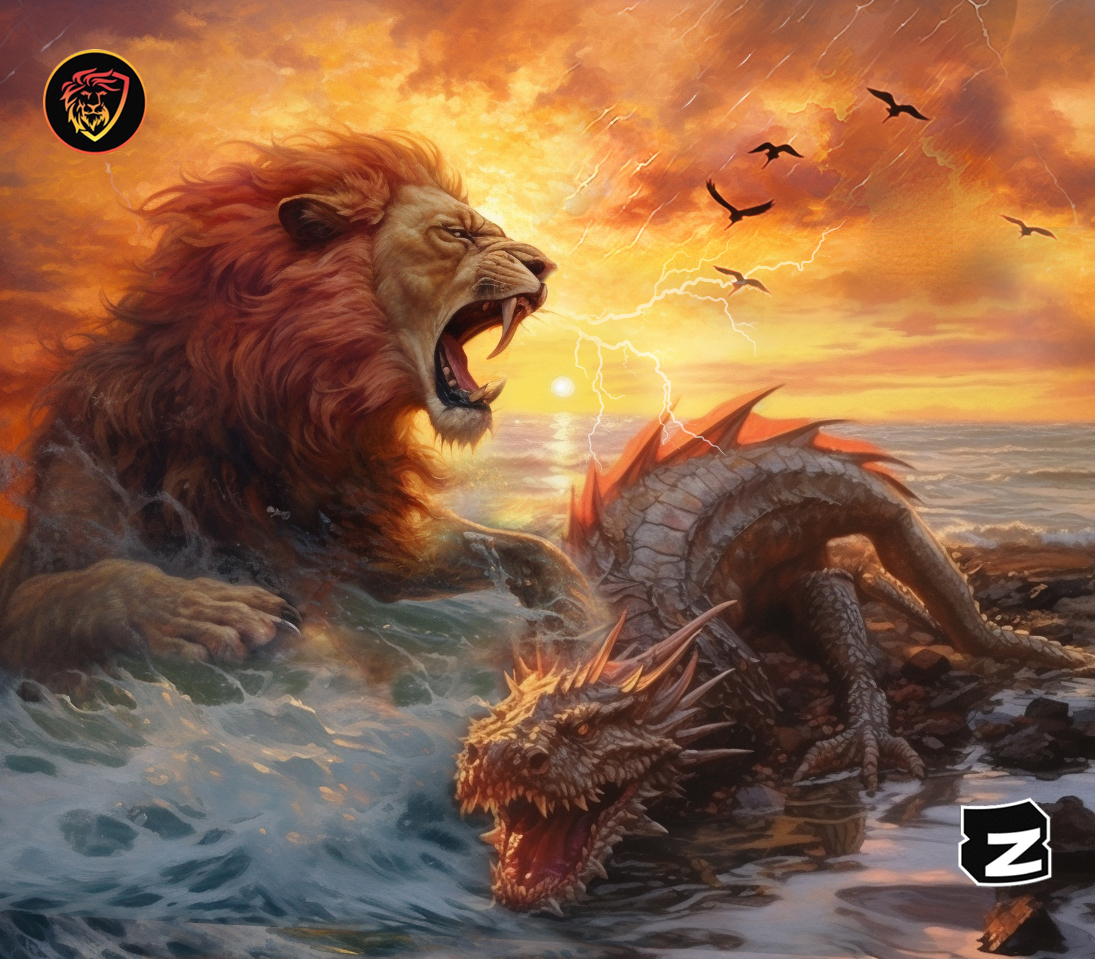 ---
---